Flexible Office Spaces at Collyer Quay, Singapore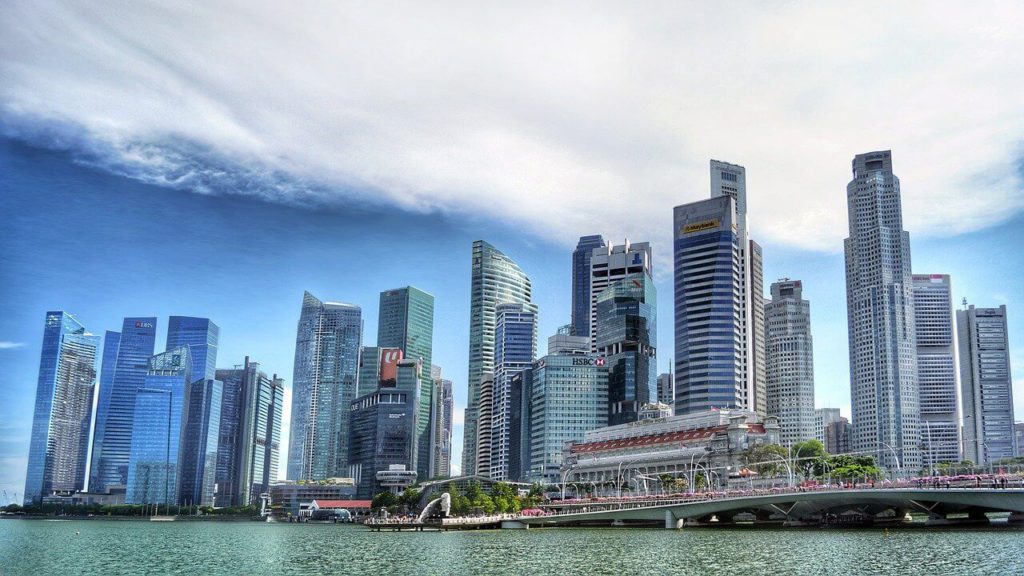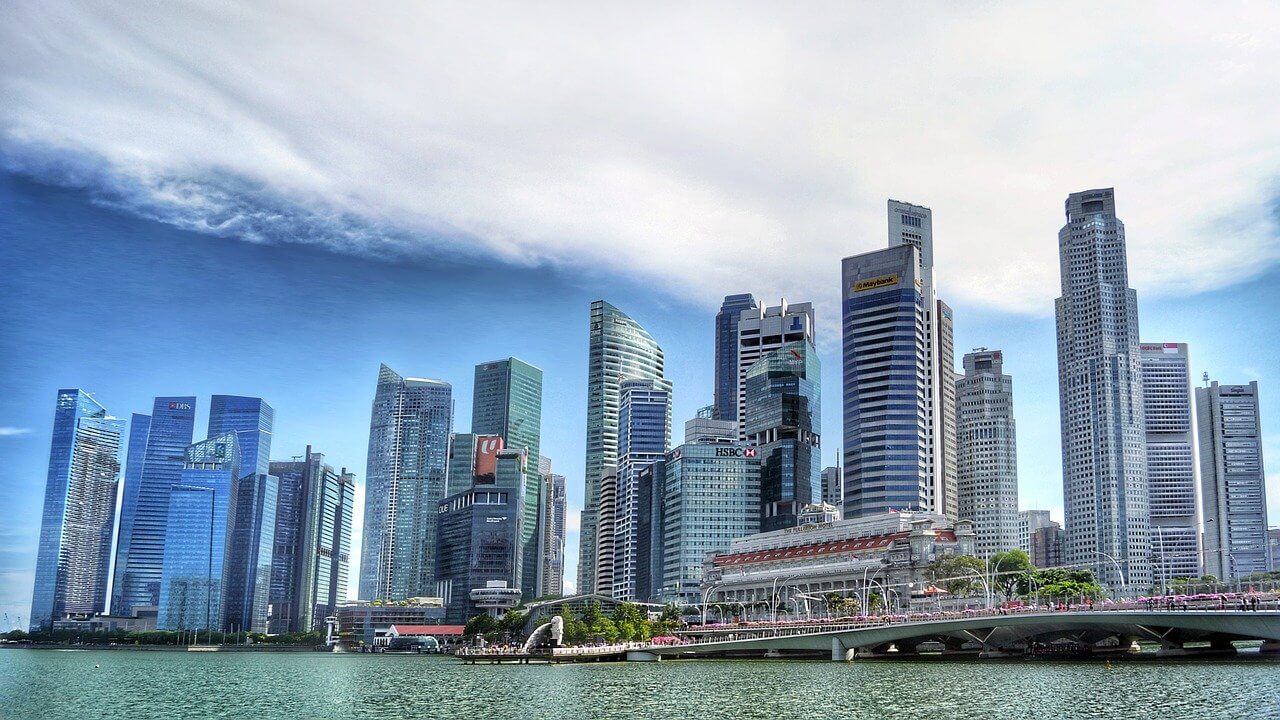 Collyer Quay is a 300-metre long road in Downtown Core, Singapore's central business district. It begins at Fullerton Road and ends at the junction with Raffles Quay, Finlayson Green, and Marina Boulevard. Collyer Quay is also a sea wall; it follows the island's shoreline, marking a divide between the city's buildings and the sea. 
Where to Find Serviced Offices, Coworking Spaces, and Private Offices at Collyer Quay
Finding an office space in Singapore's CBD can be very challenging and costly. If you're looking for some office space options in the area, you should check out Ocean Financial Centre in 10 Collyer Quay, Income@Raffles in 16 Collyer Quay, and Tung Centre in 20 Collyer Quay. 
Ocean Financial Centre has flexible office spaces for teams of 5. Meanwhile, Income@Raffles has flexible office spaces that can accommodate 3 to 8 people. Lastly, Tung Centre has flexible office spaces good for 5 to 9 persons! All these office spaces are only 2-3 minutes away from Raffles Place (EW14/NS26) station and 2-5 minutes from One Raffles Place shopping centre. They are also fully furnished and come complete with flexible rental terms for your convenience. We also have a team of locals who are well acquainted with the amenities in the area and can give you an office tour.
Our seasoned and trained commercial experts could also help you shortlist offices and negotiate rental terms to help you get the best deal possible!
Choose from hundreds of private offices, serviced offices, and coworking spaces. Book a private office tour at Collyer Quay, Singapore. Let us know your requirements, and we'll find you the perfect space!
Collyer Quay was built in the mid-1860s and was named after Colonel George Chancellor Collyer, the chief engineer who was in charge of fortifying the colony's sea wall in 1862. Colonel Collyer designed the seawall and construction where they reclaimed the land beyond Raffles Place began in 1861. Colonel Collyer left for Europe in 1862 and construction finished in 1864, after which it received its name, Collyer Quay.
Collyer Quay used to serve as a dock for unloading and storing goods transported via the Singapore River until it became an important link to Singapore's commercial centre. In 1866, buildings lined Collyer Quay and the street grew more and more commercialised.
What to See at Collyer Quay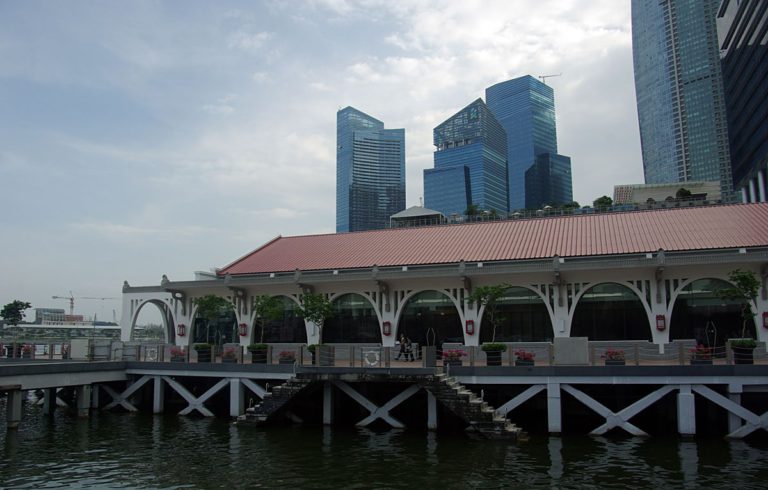 Clifford Pier
This pier was built in place of Johnston's Pier, which was demolished in 1993 because it could no longer sustain the growing number of docking ships. Clifford Pier is named after Hugh Clifford, who served as governor from 1927 to 1929. The pier officially opened on June 3, 1933. In 2006, the pier closed to make way for the Marina Barrage. In 2017, the pier was gazetted for conservation.
Change Alley Mall
This mall stands on a former bazaar location that offered a diversity of goods available at bargain prices. Today, it houses a multistorey shopping arcade known as the Change Alley Mall.
Fullerton Bay Hotel
Opened in 2010, the Fullerton Bay Hotel is a six-storey contemporary, international-style luxury hotel that pays tribute to Singapore's bygone era. It used to be Fullerton Building, named after Robert Fullerton, the first Governor of the Straits Settlements.
Where to Eat around Collyer Quay
Zafferano Italian Restaurant & Lounge –

This Italian restaurant and lounge is on the 43rd floor of the Ocean Financial Centre. It offers an amazing view of NDP fireworks and the F1 race track which is why this establishment is always full during National Day or the Singapore Grand Prix. This restaurant serves authentic Italian cuisine and is widely known for its five-course tasting menu which includes the Hokkaido scallop 'carpaccio', served with tomato jelly, sea urchin mayo, and 'avruga' caviar.

La Brasserie –

This classic French bistro in Fullerton Bay Hotel serves local and international cuisine in a sleek modern setting while offering an excellent view of the Marina Bay waterfront. 

The Landing Point –

The Landing Point is a posh café that offers afternoon tea and artisanal cocktail in Fullerton Bay Hotel. It has a 13-metre long bar and offers a panoramic sweep of Marina Bay's waterfront view. Some of its more notable dishes include Dill and Crab Meat Mayonnaise with Baby Radish and Mustard Cress in Mini Tartlet Shell, Sous Vide Tiger Prawn Cocktail on Telegraph Cucumber, and Ricotta Chives and Mashed Egg Mayonnaise Slider with Olive Bagel.

Lantern –

A stylish rooftop bar and pool in Fullerton Bay Hotel, Lantern offers enthralling panoramic views of the waterfront and the Singapore skyline. Many visit the establishment during sunset to watch the laser and lighting show that plays out of the Marina Bay Sands. One of its best selling cocktails is the Imperial Berry Mojito, the bar's signature cocktail made with Blanco Rum, fresh blackberries, mint, and Champagne Brut.

The Clifford Pier –

Occupying the space of the original Clifford Pier, this restaurant in Fullerton Bay Hotel preserves the pier's hawker culture while honouring its historical role as the landing point of Singapore's forefathers. It's a great place to visit on the weekends when the restaurant serves brunch with a heritage twist.