Secure a Virtual Office in Singapore
One of the most important details of your business is its location. It tells a story about who you are before you even do anything so where your business is based really matters. This is why a lot of small businesses, techpreneurs, and up and coming startups look for office spaces in prime locations.
But given the hefty price tag, a great solution is to find a flexible office location that offers them the authority of a physical address in the central business district without the need to actually rent an office and stretch their budget.
Virtual offices offer the professional air of a well-established business at a fraction of the cost. It takes away a lot of work from securing an office space and maintaining a lease to paying for the maintenance and secretarial services. So whether businesses are small with a limited budget or a worker is traveling the world while working, a virtual office is a great option.
Virtual Office Pricing in Singapore
10 Virtual Offices in Singapore You Can Book Today
1. Regus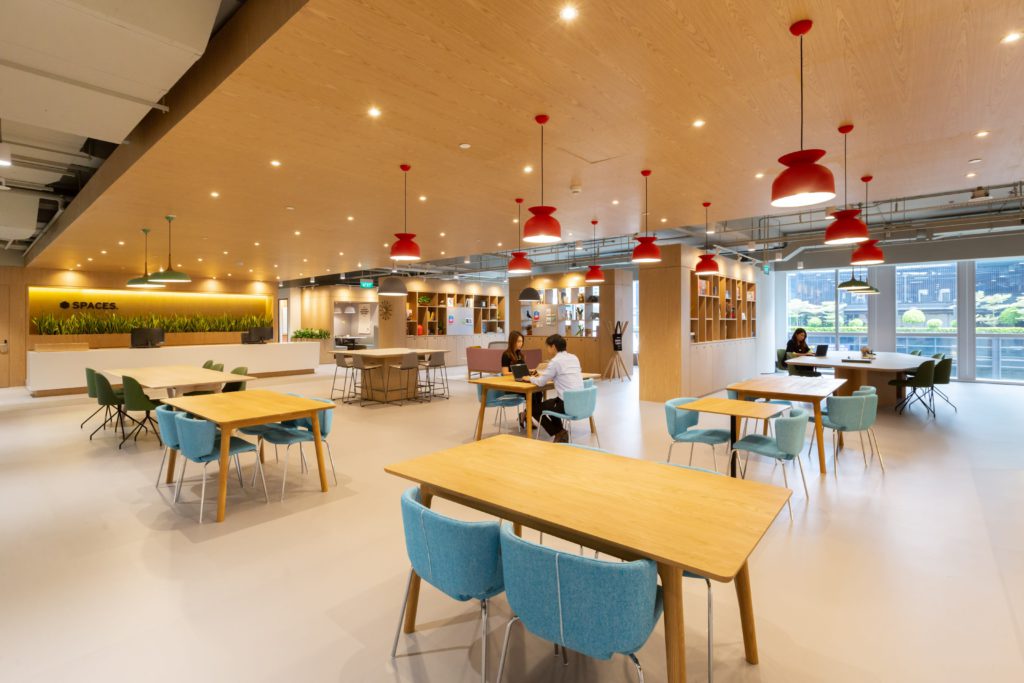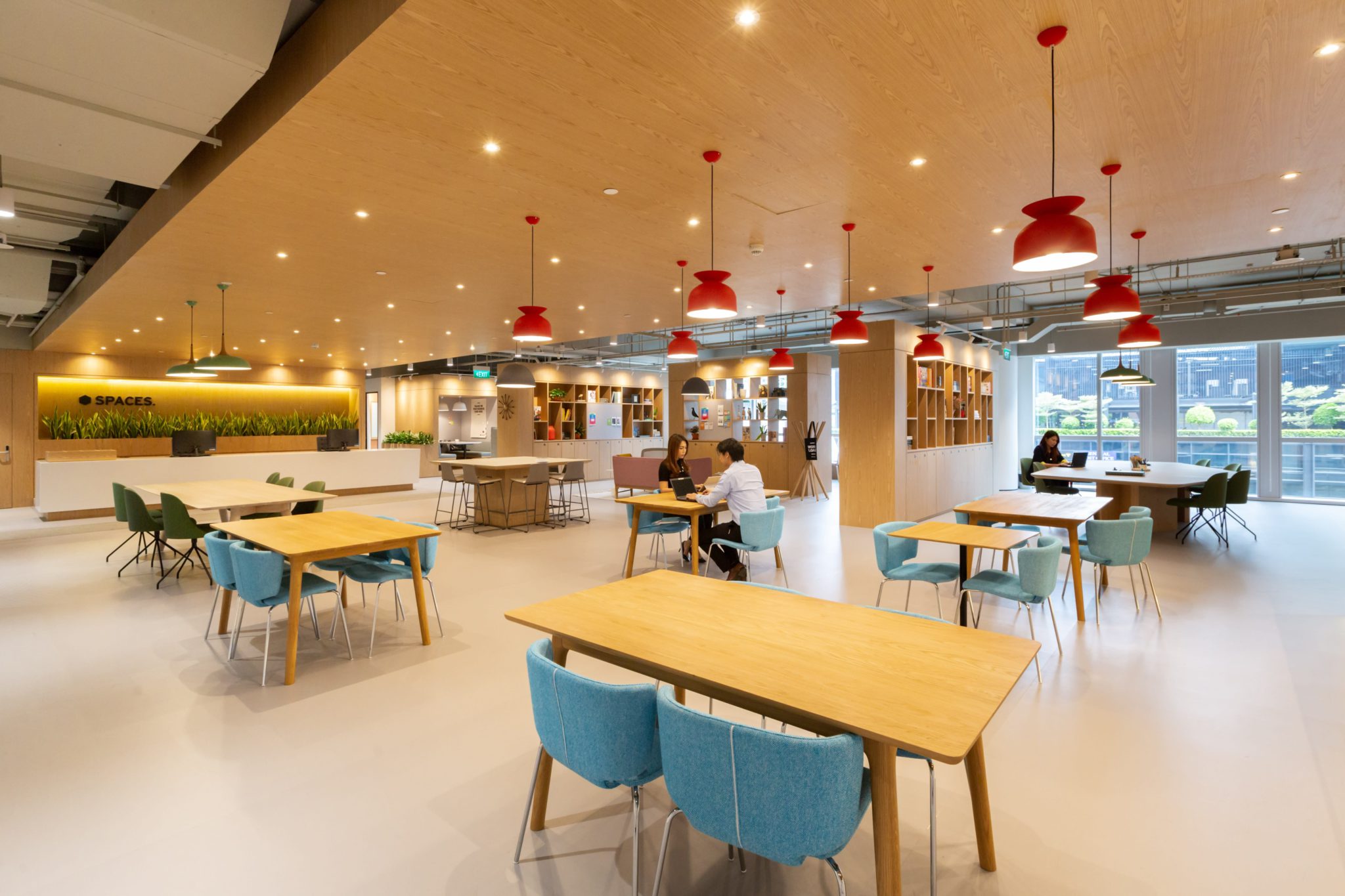 One of the biggest flexible workspace providers is Regus. They have 24 locations across Singapore including Paya Lebar Quarter at 1 Paya Lebar Link, DUO Tower at 3 Fraser Street, and Wisma Atria at 435 Orchard Road, and they accommodate individual professionals and freelancers as well as enterprises and multinationals. Their virtual offices start at S$178/month and can come with various services as well, ranging from business support to enterprise solutions. With several locations to choose from and with flexible payment terms, you definitely get what you pay for with Regus virtual offices. 
 2. JustCo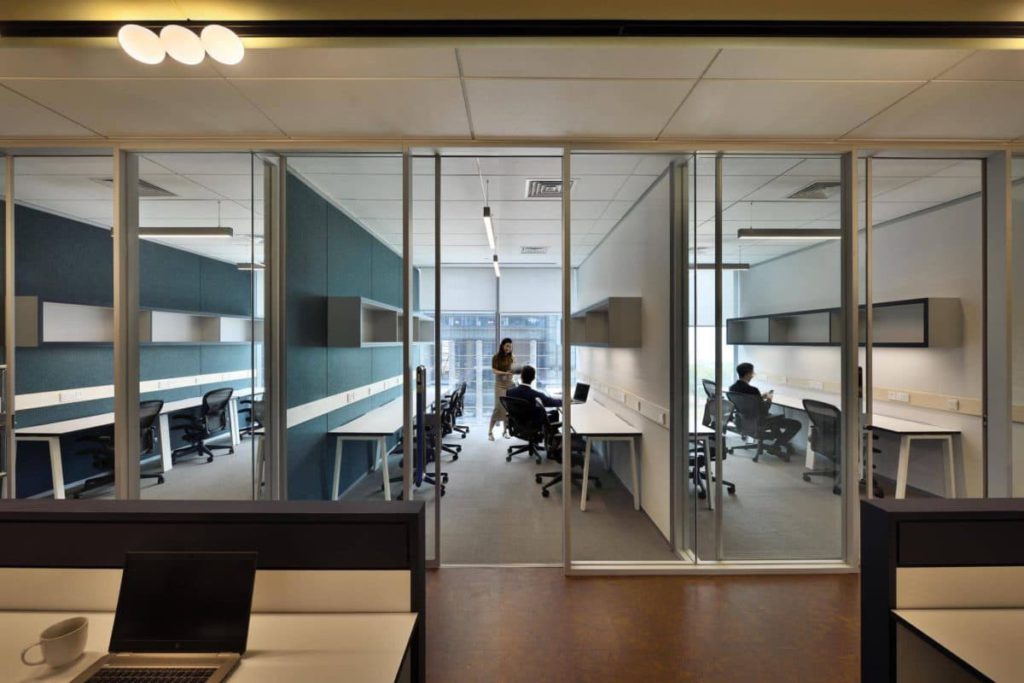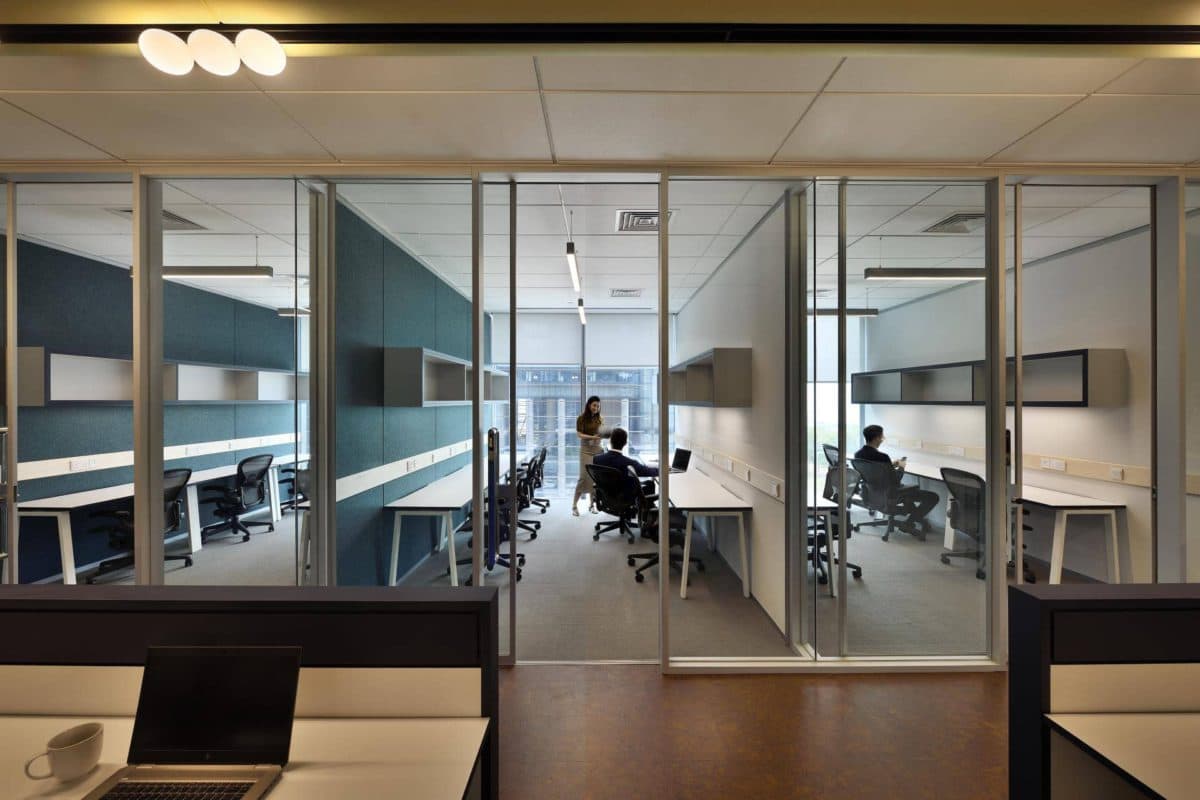 Another well-known workspace provider is JustCo. They were founded in 2011 and they first established their brand in Singapore. Today, they have branches spread across 7 countries and have 19 locations within Singapore including 120 Robinson Road, 5One Central at 51 Bras Basah Road, and Asia Square at 12 Marina View. JustCo's virtual offices start at S$98/month and they are known for providing a seamless booking system for their members which not only enables them to have easier access to bookings, deals, and perks, but also links them to JustCo's startup community. 
 3. The Executive Centre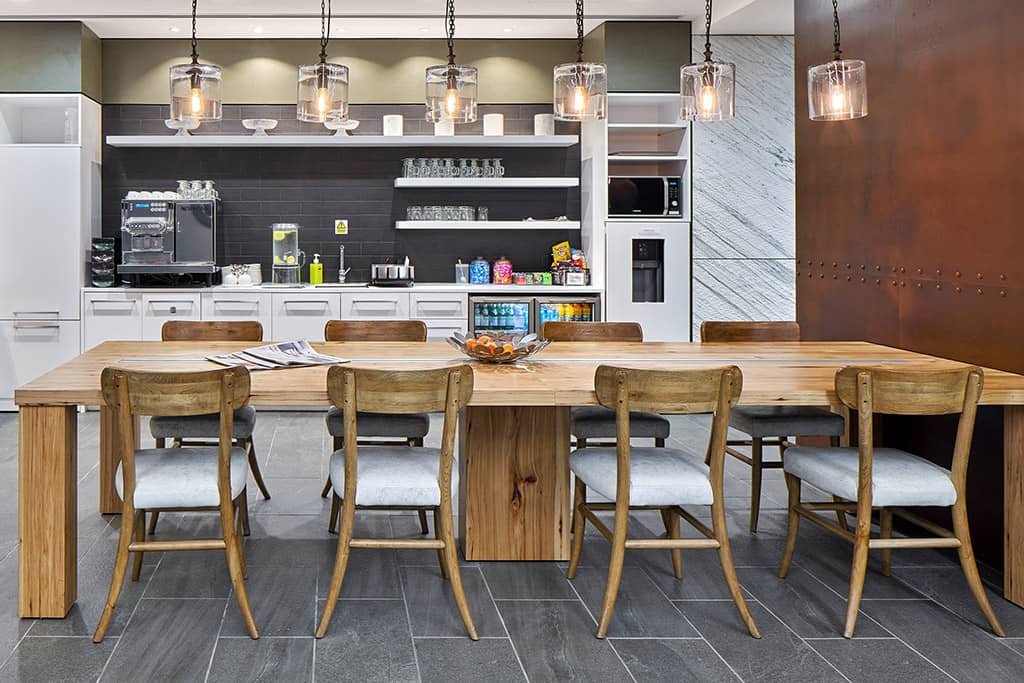 The Executive Centre is a solutions centred workspace provider. They currently have 5 locations across Singapore including Frasers Tower, Ocean Financial Centre, and Six Battery Road. Their virtual offices start at S$40/month and members have the option to upgrade and include any of the services they offer to help improve their businesses. Their services include enterprise solutions, meetings and conference facilities, business concierge, event spaces, business continuity planning, global membership and partnership, and many more. 
 4. Corporate Serviced Offices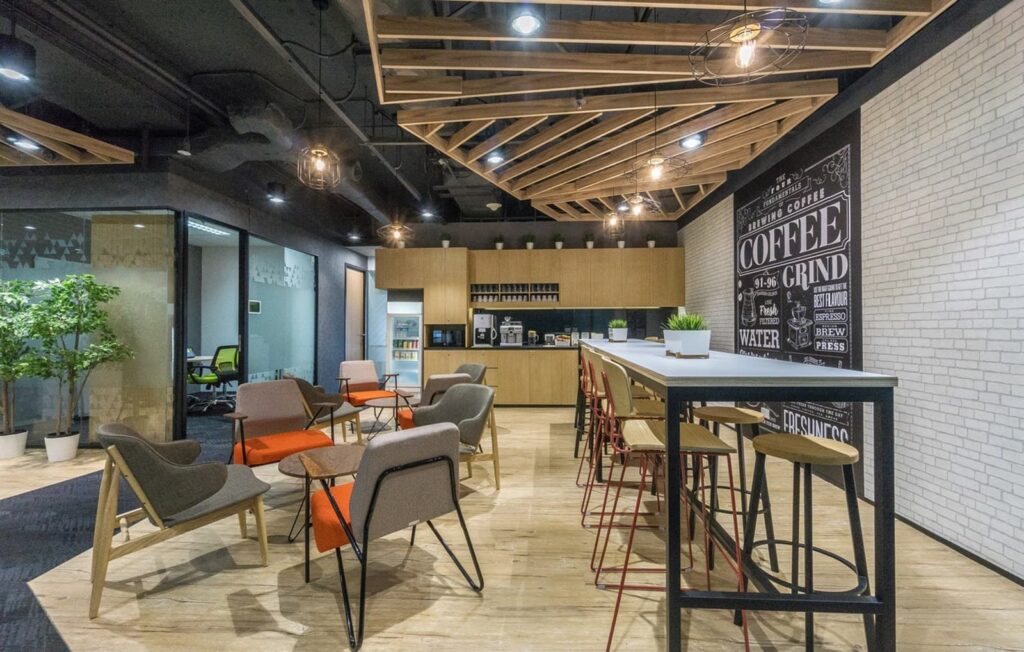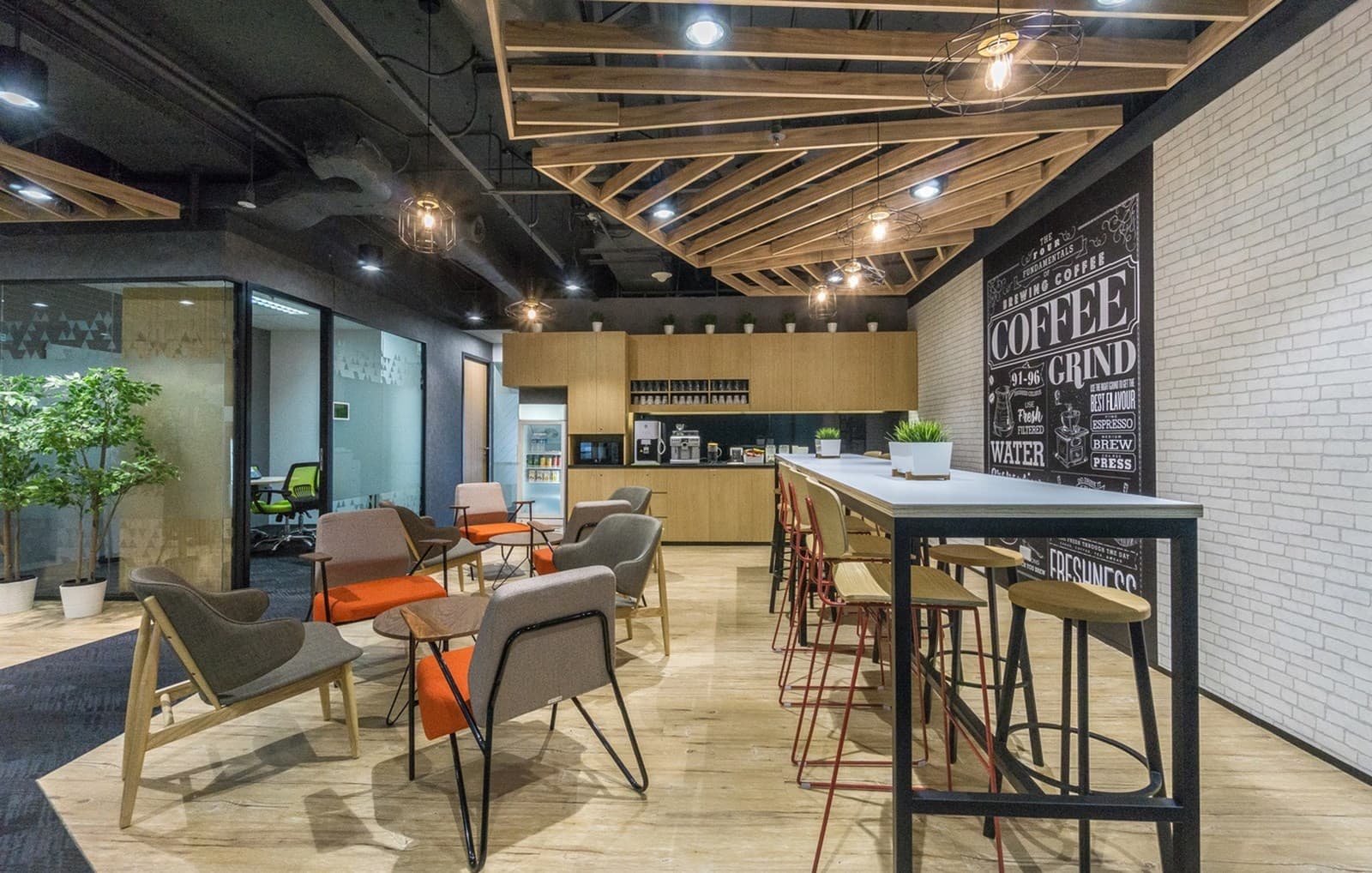 Corporate Serviced Offices offers flexible workspace options at every price point. They also include various services to accommodate your business needs and their virtual offices start at only S$40/month. At an affordable rate, their virtual offices come with state-of-the-art telephone systems, as well as in-house administrative & IT support teams to help members run their businesses. They currently have 7 locations across Singapore, including Chevron House at 30 Raffles Place, OCBC Centre at 65 Chulia Street, and Tokio Marine Centre at 20 McCallum Street.
 5. Centennial Business Suites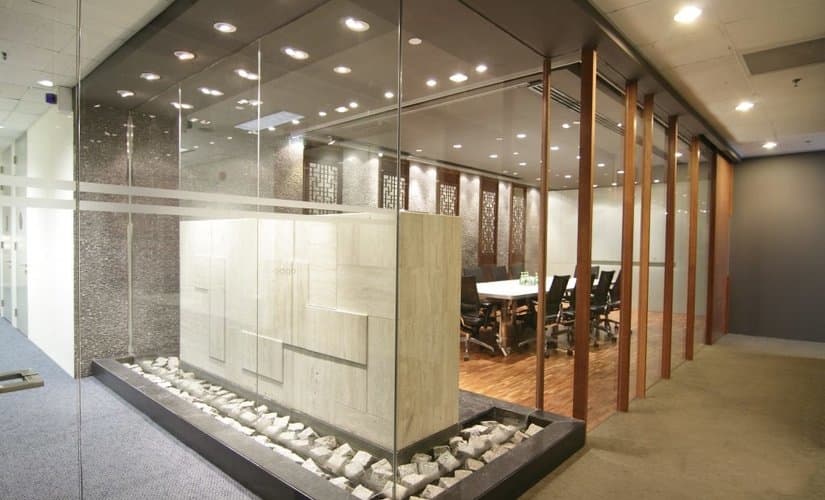 Centennial Business Suites provides offices and professional services at an affordable price. Their virtual offices start at S$50/month and this comes with access to their robust IT infrastructure, call handling services, receptionists, support teams, mail handling services and other services as well. At the moment, they have 4 locations across Singapore for you to choose from including The Octagon at 105 Cecil Street, Suntec City at 9 Temasek Boulevard, and Thong Teck Building at 15 Scotts Road.
 6. GreenHub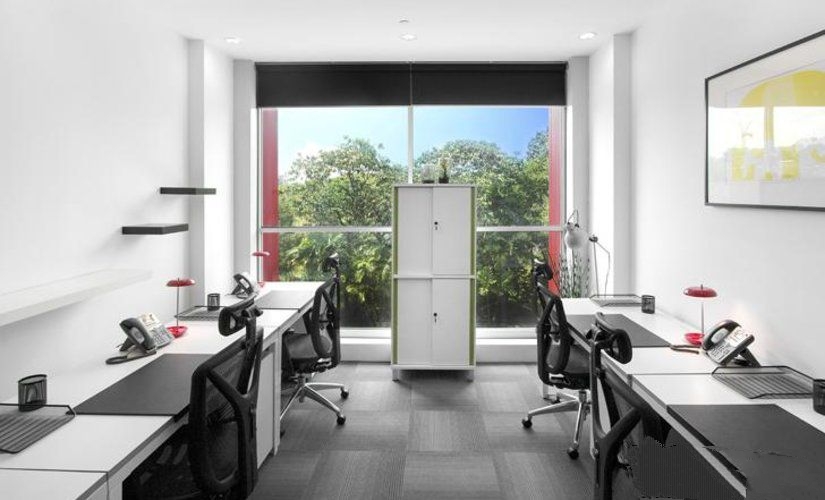 GreenHub Singapore specialises in offering tranquil and green workspaces, making them a great choice of business address for those whose businesses or professions are eco-related. GreenHub is also known for going the extra mile in catering to their members' needs and their virtual offices start at only S$15/month. They currently have 3 locations across Singapore; there's Reburn Park at 10 Reburn Park, Westway at 27 West Coast Highway, and Tampines at 5 Tampines Central 6.
 7. The Great Room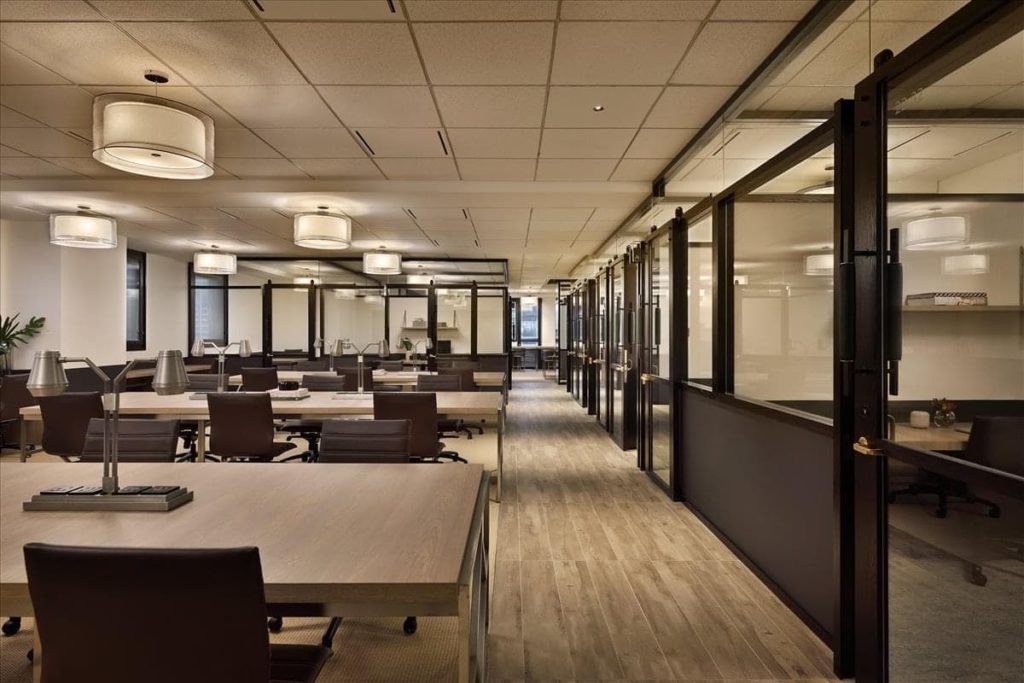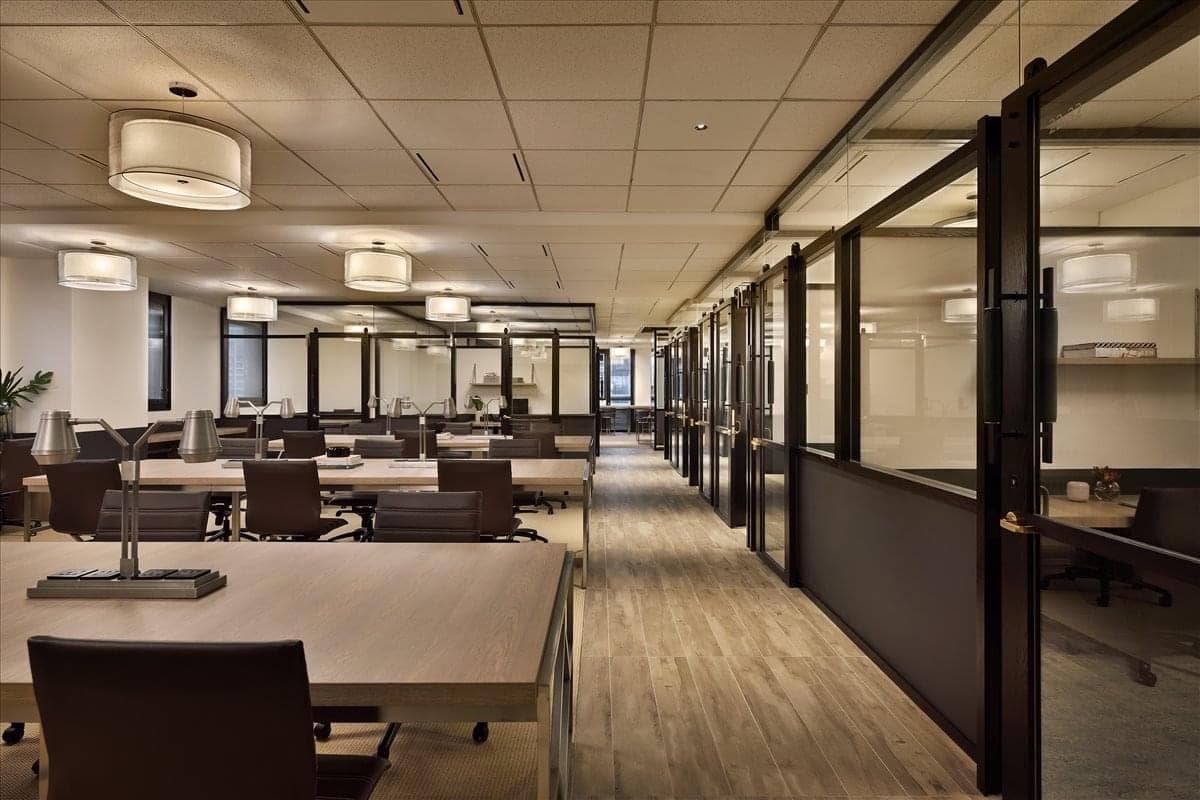 The Great Room Singapore is a coworking company inspired by the hospitality industry. With virtual offices priced at S$175/month, one gets a business address in a highly aesthetique office. At the same time, one gains access to The Great Room's diverse and well-rounded community and receives invitations to its exclusive community-driven events that bring together mentors and learners in workshops and masterclasses. Currently, The Great Room has 4 locations in Singapore including One George Street, Centennial Tower at 3 Temasek Ave, and Ngee Ann City at 391B Orchard Rd.
 8. Arcc Spaces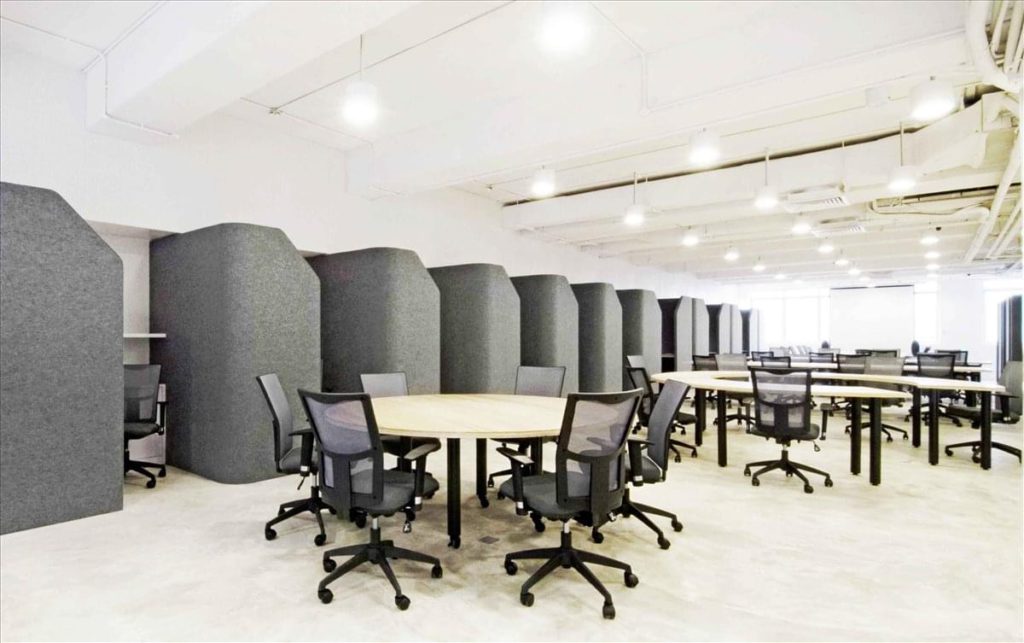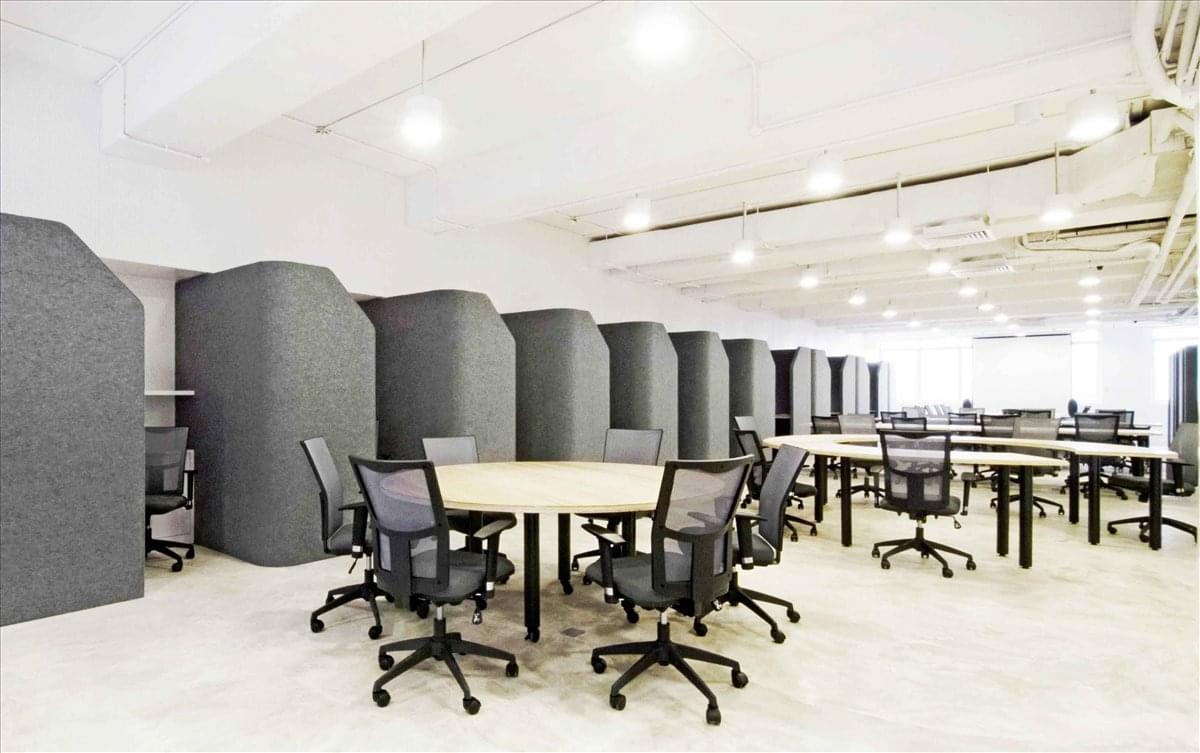 Arcc Spaces is a workspace provider known for providing the perfect enterprise ecosystem for businesses to thrive in. They always evolve with the changing needs of their members and they're known for their people-centric workspaces and services. Their virtual offices start at only S$38/month and they have 4 locations across Singapore, including One Marina Boulevard, Suntec Tower 2 at 9 Temasek Boulevard, and 75 High Street. 
 9. Cross Coop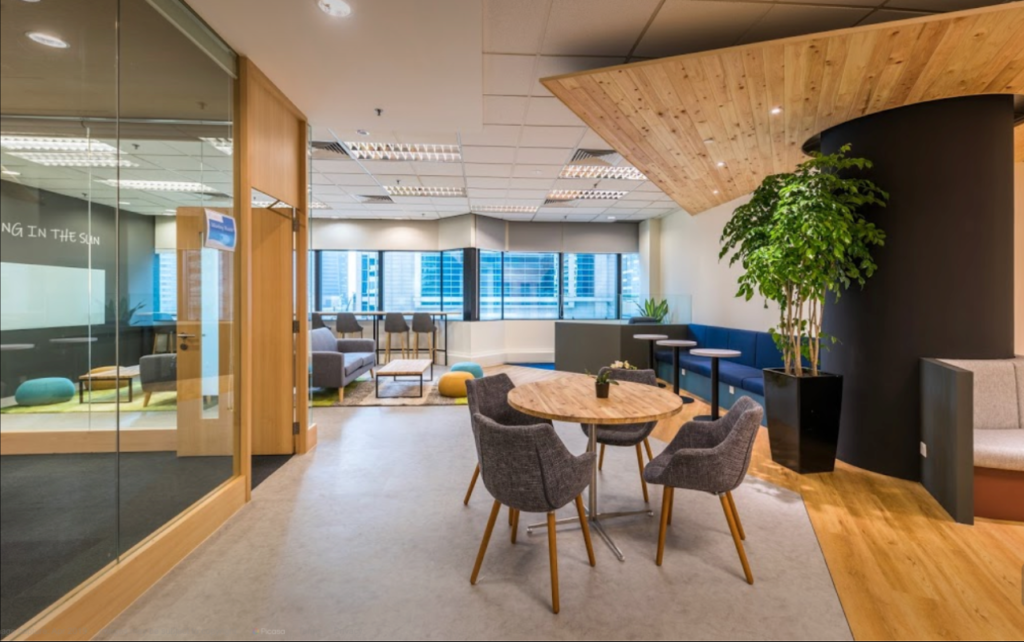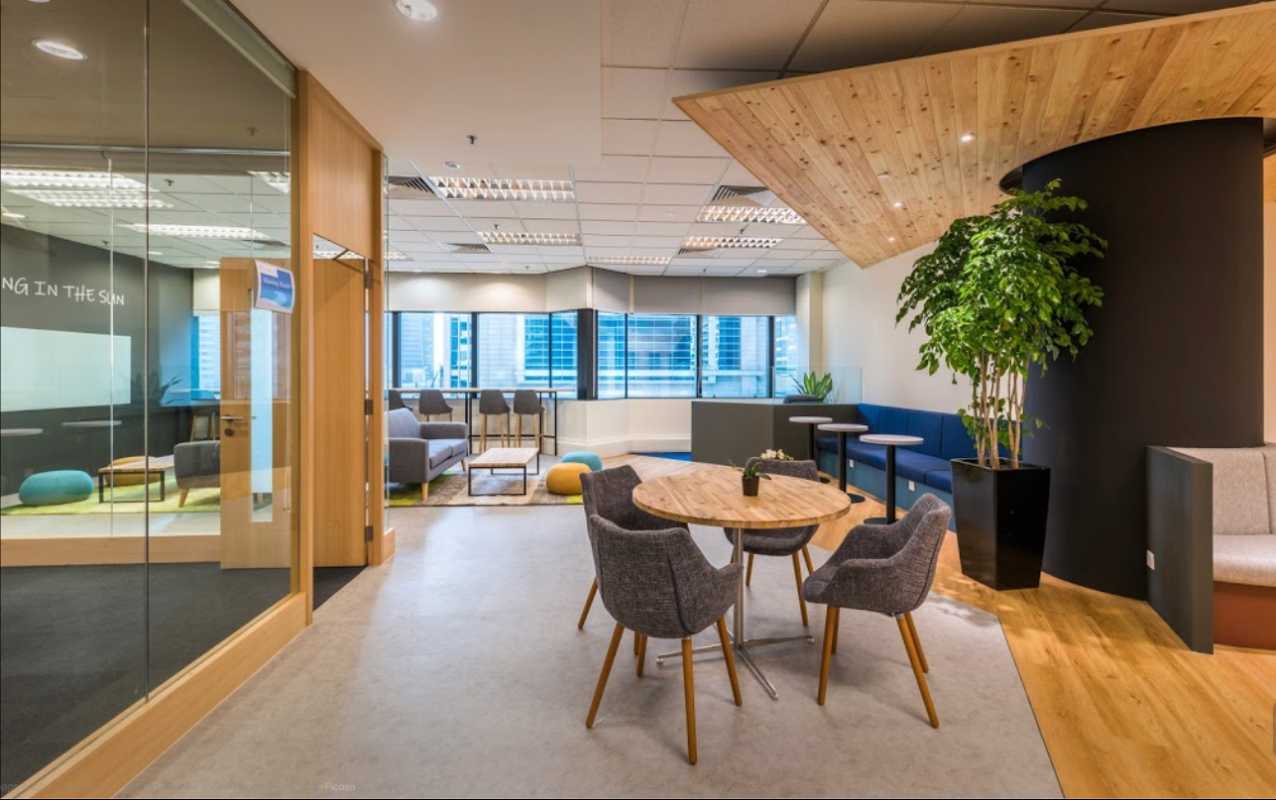 Cross Coop is a workspace provider offering Japanese-quality services in Singapore. Aside from offering the usual services with their virtual offices, they also have bilingual staff who can assist you with any of your business activities. Additionally, Cross Coop provides their clients a platform that helps boost their business networks and assists them in several business operations. Cross Coop is located at 80 Robinson Road and their virtual offices start at S$330/month.
 10. Distrii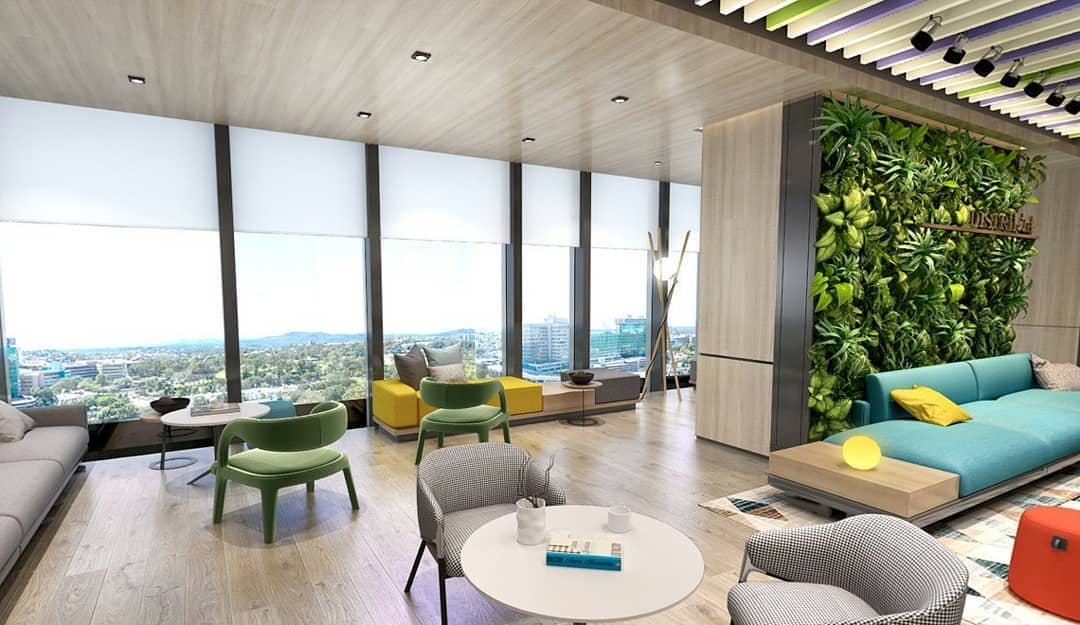 Another popular flexible workspace provider, Distrii has over 30 locations in 8 cities across Asia. Distrii is also known as a tech-centred workspace provider, offering a proprietary app to help their clients with their business operations as well as make their daily activities easier. Recently, Distrii also introduced a corporate secretarial service along with their other consulting services to help businesses thrive. Their virtual office prices start at S$68/month and they're located in Republic Plaza at 9 Raffles Place.
Frequently Asked Questions
What is a virtual office?

A virtual office is a service that allows anyone who works remotely to have all the functionality of an office space conveniently accessible via the internet but without the burden of a lease.

Virtual offices offer you a physical space you can use as your business address to receive mail or freight, and also a common reception area for accommodating people. Because these virtual offices are shared spaces, they're very affordable and come with flexible contracts or membership packages that are customisable to your unique needs.

They also offer all the office upkeep you need like a service desk, secretarial services and virtual assistance, for only a small cost. These can go a long way in making your business appear professional and more accessible.

Can I use a virtual office for company registration?

Based on the requirements outlined by the ACRA, virtual offices can be used as business address in a company registration as long as the following conditions are met:

A virtual office is open and accessible during normal business hours.
A virtual office has mail forwarding services and a dedicated landline.
A virtual office has a registered business address in Singapore.

 

(Check the full guide here.)

Who uses virtual offices?​

Virtual offices offer the experience of a well-established business with professional real estate, facilities, and staff without the enterprise-level price tag. This appeals to small to medium business owners, digital nomads, entrepreneurs, freelancers, and startups who want to reduce overhead costs. This is also a great option for professionals who work from home, for companies whose employees work remotely, and for businesses who wish to establish a presence or open a branch in a location without needing to rent an actual office.

Why should you get a virtual office in Singapore?

A virtual office is ideal for businesses that wish to establish their presence in a particular location at a lower cost. Aside from avoiding expensive office rental rate, getting a virtual office conveniently frees you from the administrative work needed to run an office since these can all be arranged for you.

Singapore ranks first in the Global Competitiveness Index in 2020. It is also one of the world's most business-friendly countries according to a study conducted by The World Bank. Many people looking to establish their businesses in a premier business environment in Asia choose to use virtual offices in Singapore.

Why is there an increasing demand for virtual offices?

Working remotely has been growing in popularity in the last few years. Based on a decade of tech research, the number of people who work remotely at least once a week has grown by 400% since 2010 and it is predicted that with fewer workers coming into offices nowadays, the same amount of commercial space today will be able to support 40% more workers in 2021. With the pandemic sending most people to their homes in 2020, remote work has not only become desirable, it's become the norm. 

In a 2020 study conducted by Robert Walters, 23% of professionals who work remotely reported lower productivity while 45% believe they actually get more work done when working at home. Seventy-eight percent (78%) of employers confirm this, reporting equal or increased output during a community quarantine or lockdown as a result of the recent pandemic. With more and more people discovering the advantages of remote work, the demand for virtual spaces, particularly, virtual offices, is rapidly increasing as well.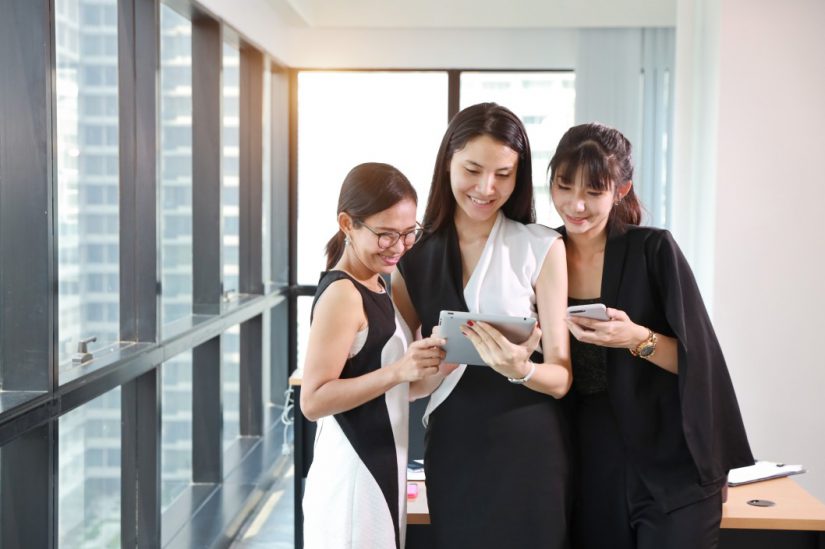 Are you a digital nomad in need of a fixed office? Or are you an up and coming startup looking for a prime Asian business address? OsDORO will give you the ideal virtual office to suit all your remote working needs at the best deal possible! No more endless searching, continuous browsing or waiting for scheduled emails on virtual offices in Singapore. 
Tell osDORO what you need and osDORO will organise your flexible workspace for you. Talk to osDORO's local dedicated concierge today to arrange a private tour so you can find the virtual office that best suits your needs.