Flexible Office Spaces along Robinson Road, Singapore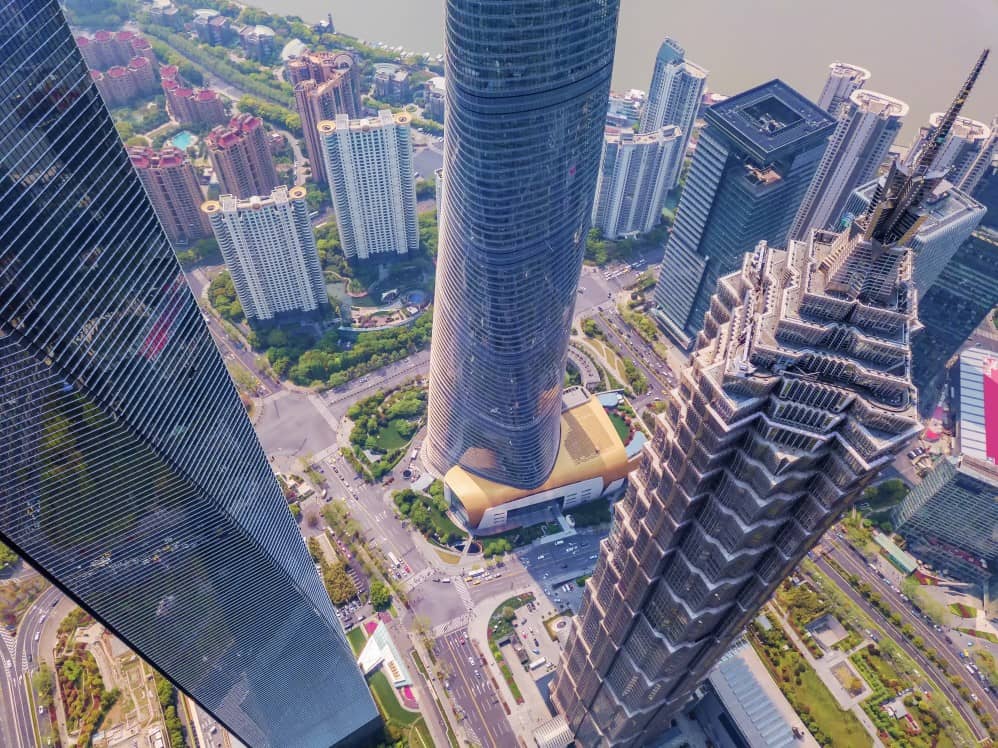 Robinson Road is a major commercial road in Singapore's Central Area which stretches from Maxwell Road in Collyer Quay to Finlayson Green in Tanjong Pajar. Many commercial spaces and restaurants line this busy area today.
Robinson Road is a prime commercial real-estate location due to its proximity to the Central Business District Financial Hub in the Shenton Way Zone. It is also very accessible with Tanjong Pagar and Telok Ayer Mrt stations nearby. 
Where to Find Serviced Offices, Coworking Spaces, and Private Offices at Robinson Road
Among the many commercial buildings in the area, there are Crosby House, Robinson Point, Robinson Centre, Parakou Building, Oxley Tower, and SBF Center, all with office spaces for rent or sale. There's also Robinson 77 on 77 Robinson Road. Robinson 77 is formerly SIA Building and it is among osDORO's many flexible office spaces around Singapore's business districts. In Robinson 77, osDORO has a private office which can fit 11 people. With this 35-storey high rise standing right in the middle of Singapore's central business district, this office is in the perfect location for those looking to access Singapore's busier Central areas. It's 3 kilometres away from Tanjong Pagar and 4 minutes away from Guoco Tower so you can easily commute to and from work via Tanjong Pagar MRT Station or do some shopping. 
Check out our office spaces along Robinson Road including 71 Robinson Road,  77 Robinson Rd., and 80 Robinson Road. Search and book a private tour today on osDORO!
For more info, download our annual report:  COWORKING SPACE MARKET REPORT
The name of Robinson Road derives from Sir William Cleaver Francis Robinson, the Governing of the Straits Settlements in 1877–1879. Robinson Road used to be along the shoreline of Telok Ayer Basin up until the Telok Ayer reclamation project in the early 1900s started and they started building Shenton Way. Robinson Road was originally constructed by the government in exchange for land to build a defence battery on Mount Palmer, which is now part of Tanjong Pagar.
For years, Robinson Road has been known for having the headquarters of the Criminal Investigation Department and Chinese daily Sin Chew Jit Poh. It's also known to the local Chinese as as heng liong koi, in Hokkien, which means "heng long street". Today, it is widely known as a busy street in the middle of Singapore's Central Area where many restaurants and offices reside. 
Today, Robinson Road is flanked by several buildings, most notably, Capital Tower and Crosby House. 
Capital Tower is a 52-storey skyscraper on Robinson Road, next to Tanjong Pagar MRT Station. It's the 4th tallest skyscraper in the city and it looks stunning at night when the logo and lights in some parts of the building would change colour. Meanwhile, Crosby House is a seven-storey office complex which serves as a landmark at the corner of Robinson Road and McCallum Street.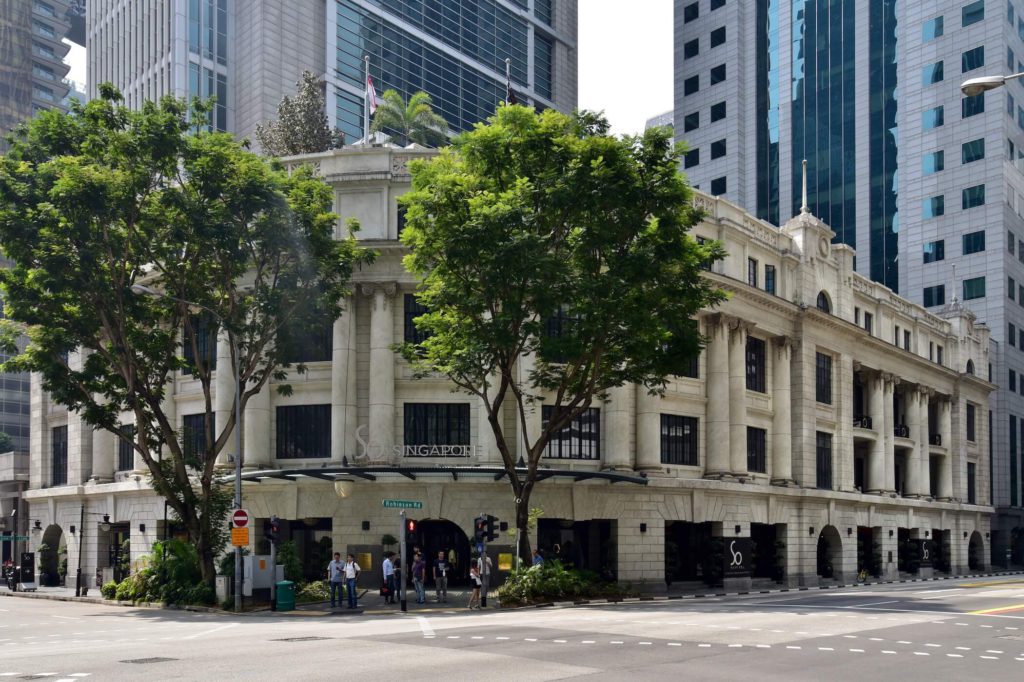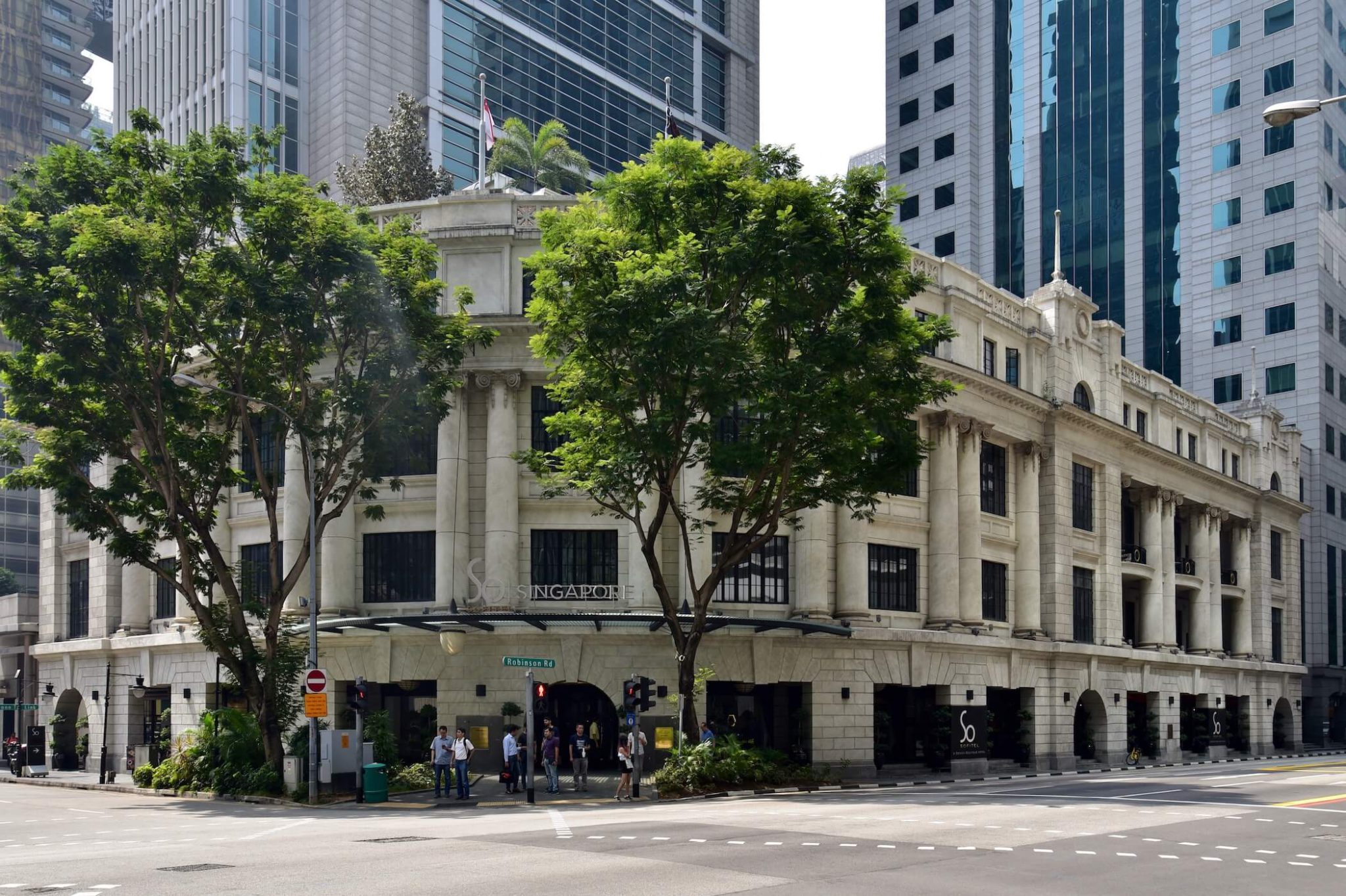 Other notable landmarks in the area include the architecture built in the 1920s and 1930s and Lau Pa Sat. Remarkable architecture in the area includes the curved Telecoms Building we now know as Ogilvy Centre which houses the five-star hotel, So Sofitel Singapore. Then there's the fully preserved Lau Pa Sat, also known as Telok Ayer Market; it is a historic building first built in 1824 as a fish market, then rebuilt in 1838 and later again in 1894; today, it is a food court with stalls selling a variety of local cuisine.
Where to Eat in Robinson Road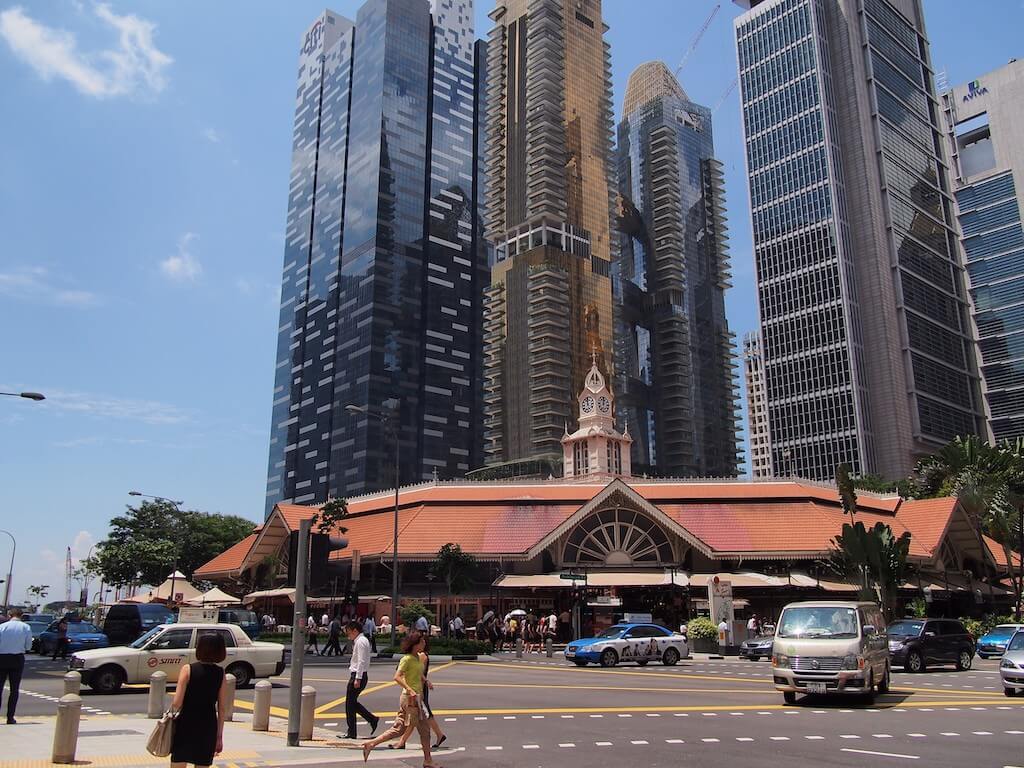 Like any major street in Singapore's Central Area, Robinson Road has a series of restaurants for workers and tourists to choose from. When there, one can choose among the wide array of local and international cuisine offerings as well.
When in Robinson Road, it's great to try Singaporean food; to do so, you can visit Uncle Sam's Claypots or Quality Café. Uncle Sam's Claypots has their famous Tom Yam Seafood Claypot Noodles, Beef Claypot Rice and Spicy Thai Boneless Chicken Claypot while Quality Café offers their Special Nasi Goreng Istimewa, Club Sandwich, Signature Popiah, Taiwan Porridge. But if you're feeling a bit more ravishing, and crave for something greasy, hit the spot with Experience Restaurant famous for their truffle paos and grilled beef tenderloin. There's also NOSH in Oxley Tower where you can have savoury vegetarian food from their extensive all-vegetarian menu. Other vegetarian restaurants in the area include Munch Saladsmith where you can select your own salad concoction among their 60 different salad flavours and The Sandwich Shop in Robinson's Centre where you can choose veggie sandwich options like their Ploughman's Baguette, Mozarella Mushroom Sandwich and Double Cheese N' Onion Sandwich. If you're craving for Japanese food, you can visit En Dining, Men-Tei Japanese Noodles or Gyoza Ya to enjoy their fresh sashimi, umami ramen and steaming gyoza! Meanwhile, if looking to cap the day with a few drinks, one can enjoy basking under the moonlit sky while downing a beer or some cocktails with some mouth-watering dishes in 1927 Rooftop Bar or  HI-SO Rooftop Bar.