Flexible Office Spaces in Downtown Core, Singapore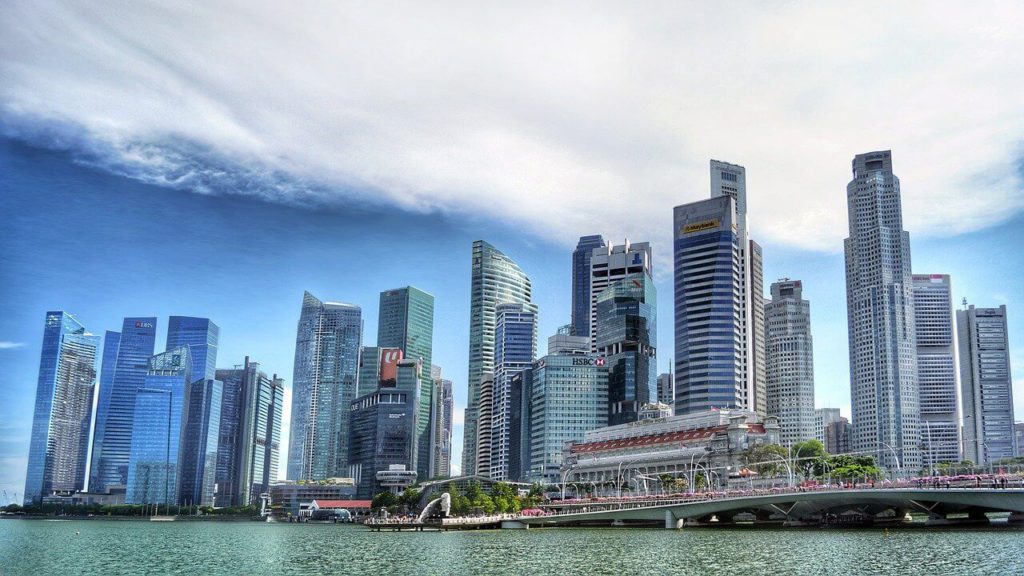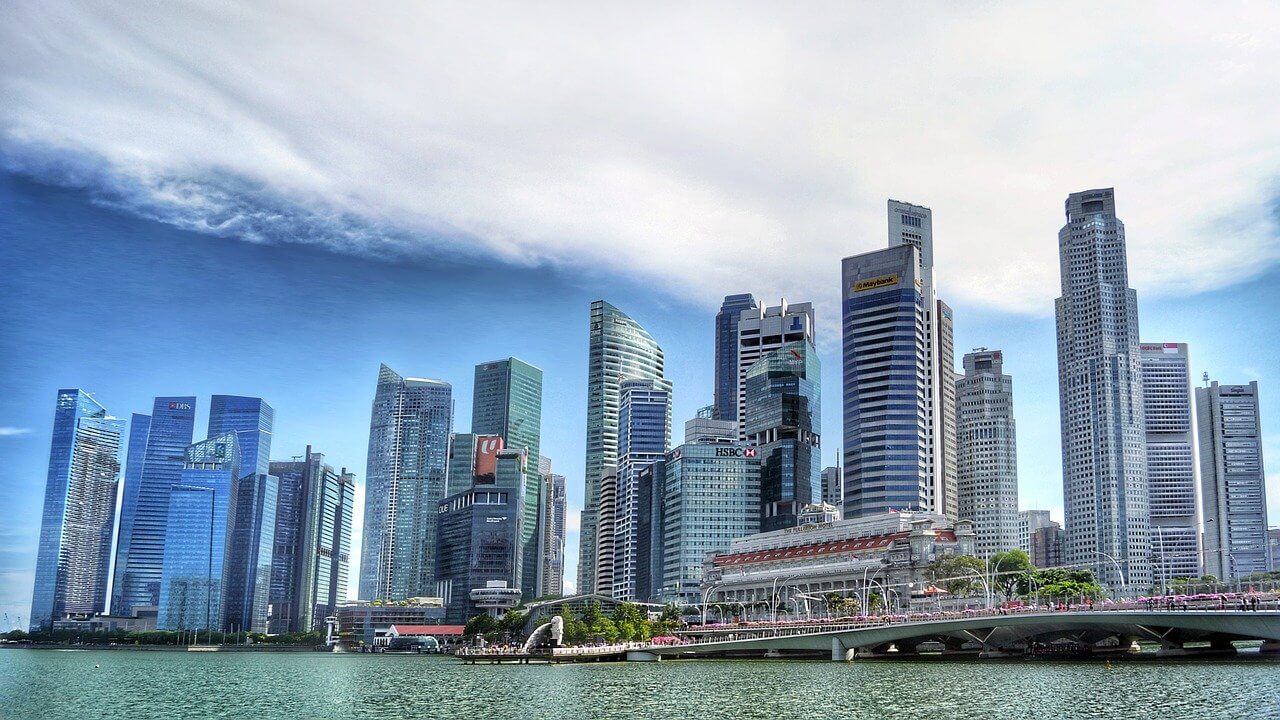 Downtown Core is one of Singapore's busiest planning areas within the city's central area and is more often called Singapore's CBD or Central Business District than Downtown Core. It is located just below Rochor, to the left of Marina East and Marina South, and to the right of  Bukit Merah, Outram, Museum Planning Area and Singapore River.
Many consider Downtown Core as the financial heart of Singapore. Many corporations, as well as government offices, are built here and it is one of the city's busiest areas. But the actual central business district is more concentrated in certain areas within Downtown Core, particularly in the south-western and western parts of the planning area. 
Downtown Core Subzones
The following subzones within Downtown Core are what consist the famous business hub: Anson, Cecil, Clifford Pier, Maxwell, Phillip, Raffles Place, Tanjong Pagar, and Marina Centre.
Continue scrolling to check out our latest listings below.

Where to Find Serviced Offices, Coworking Spaces, and Private Offices in Downtown Core
If you're looking for an office space for you and your team, you can check out some of osDORO's flexible office space offerings in these subzones which come complete with furnishing and flexible rental terms. From co-working spaces to private offices or serviced offices, you can find them at 101 Cecil Street, 105 Cecil Street, 182 Cecil Street, 9 Raffles Place, 1 Raffles Quay, 6 Raffles Quay, 12 Marina View, 8 Marina Boulevard, and more.
Downtown Core Offices
| Office Building | Contact |
| --- | --- |
| Bank of China Building at 6 Battery Road | Get Quote |
| Tung Centre at 20 Collyer Quay | Get Quote |
| The Arcade at 11 Collyer Quay | Get Quote |
| One Fullerton at 1 Fullerton Road | Get Quote |
| Ocean Financial Centre at 10 Collyer Quay | Get Quote |
| Republic Plaza 2 at 9 Raffles Place | Get Quote |
| OCBC Centre East at 63 Chulia Street | Get Quote |
| 65 Chulia Building at 65 Chulia Street | Get Quote |
| Samsung Hub at 3 Church Street | Get Quote |
| 18 Robinson Road Building at 18 Robinson Road | Get Quote |
These spaces are prime locations in Singapore's CBD and they are accessible via MRT, bus stations, and main roads. You can also reach major shopping centres in only a few minutes travel, making them ideal office locations for people who enjoy a healthy work-life balanced environment.
More about the Downtown Core Commercial Area
Singapore's modern history started in Downtown Core. Back when Sir Stamford Raffles, founder of Singapore and the Straits Settlements, arrived in Singapore with representatives from the British East India Company, it was in the banks of Singapore River that they first set up a free port in South East Asia.
During the British Colonisation, it was on the land we now call Downtown core that the financial, administrative, and commercial centres stood. Sir Stamford Raffles reorganised the city, implementing the Raffles Plan of Singapore in 1823. The harbour eventually grew and the Central Area we see today grew around it, forming Singapore's present-day primary business area, Downtown Core. 
Today, Downtown Core is considered both a historical and commercial area because it was the heart of commerce and governance during the British colonial period, and it holds some of the world's most expensive buildings and some of the country's tallest skyscrapers today.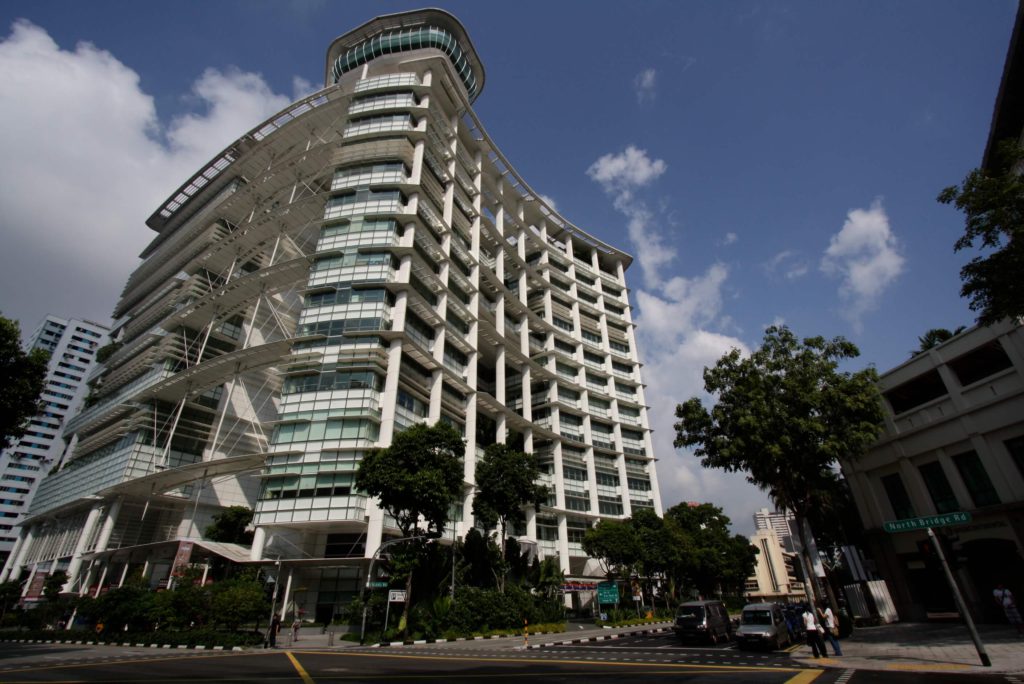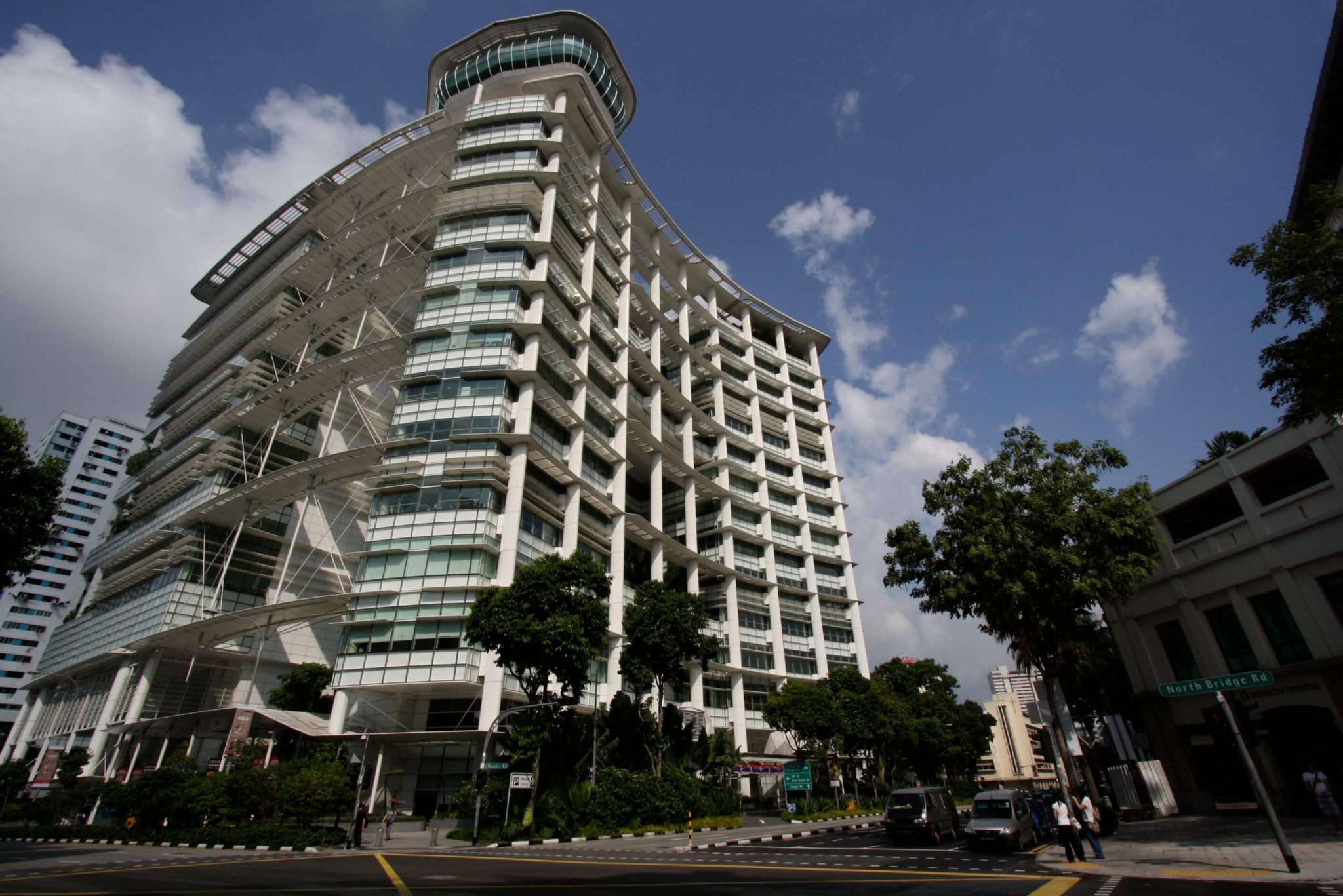 As Singapore's financial heart, one can find many commercial areas in the place such as the Singapore Exchange Limited or SGX. SGX is a Singaporean investment company which offers different investment opportunities in the form of securities, derivates trading, and so on. Downtown core is where you can also find the National Library Building and government offices, such as the seat of Parliament and the Supreme Court of Singapore.
But being in Singapore's Central Area, there are also plenty of shopping centres in Downtown Core to promote work-life balance. Some of the more famous malls in the area include Millenia Walk, Marina Bay Link Mall, Bugis Junction, Suntec City, and Tanjong Pagar Centre, to name a few.
Where to Eat in Downtown Core
Being such a huge commercial and shopping area in the centre of Singapore, the selection of food offerings in Downtown Core is incredibly diverse. Here are some of the most famous restaurants with Michelin stars in Downtown Core you should not miss when you visit.
First, there is the Michelin star restaurant, Odette in the National Gallery. Odette is a French fine-dining restaurant which emphasizes their guests' comprehensive experience. From their muted-pink and grey interior to their graceful and artistic culinary expertise, they present your meals with a balance of contrasting flavours and elegant ambience and artistic plating. When there, try the to-die-for chef's signature pigeon dish with seasonal garnishes!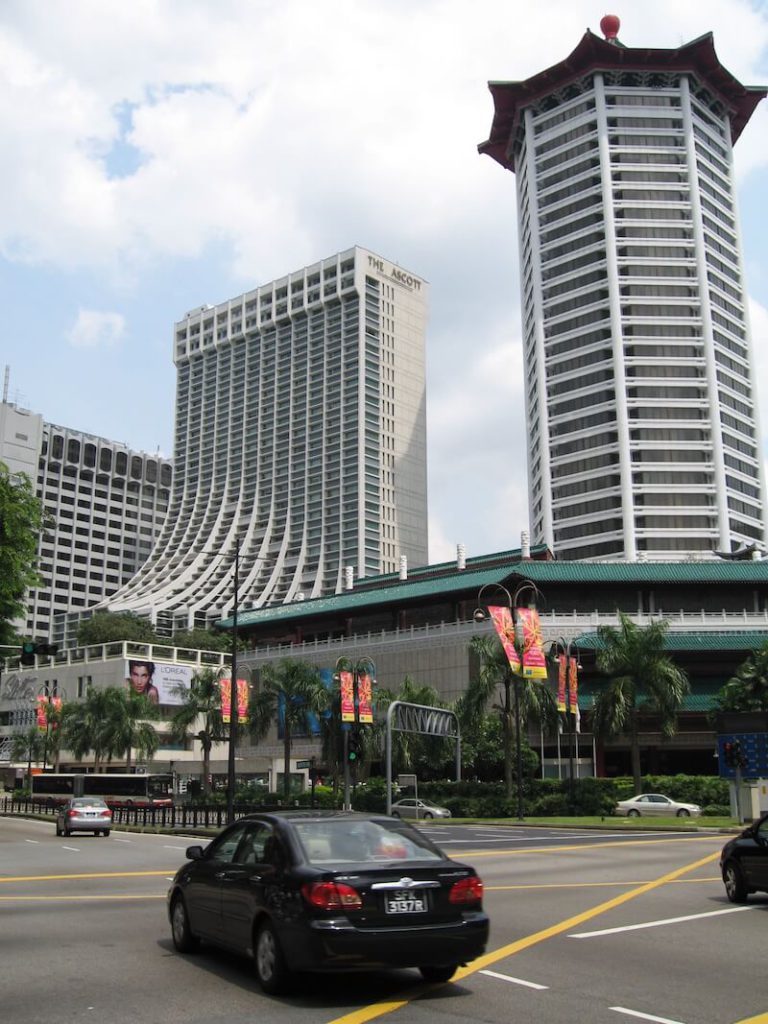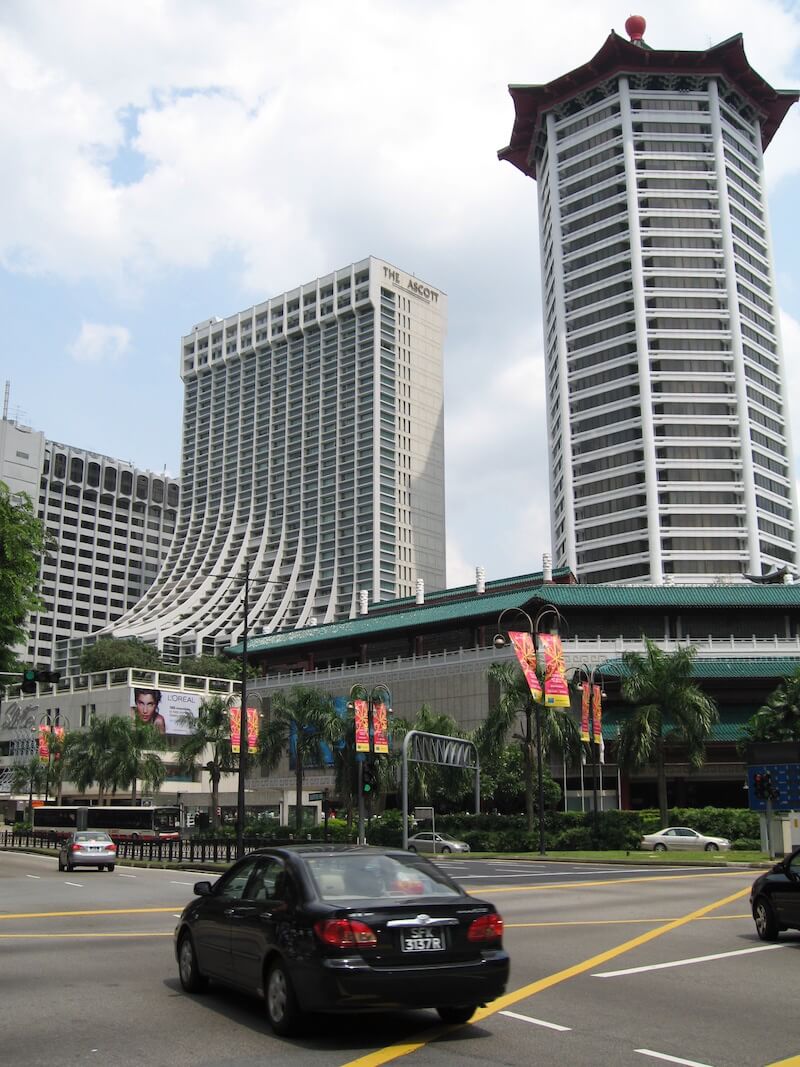 Another Michelin star restaurant is Akira Back in Marriott Hotel. Named after the chef himself and with the place decorated with his mother's paintings, Akira Back shows a strong sense of communal dining concept and uses ingredients flown from all over the world, making it the perfect place to enjoy Japanese food with a dash of Korean influence. Some of their specialties you ought to try are Akira Back Pizza, Akira Back Tacos, 'Perfect Storm', 'Brother from Another Mother', and their special sake, Nanbu Bijin, which is only available in Akika Back. 
Then, there's the Michelin star restaurant, Shinji by Kanesaka in Carlton Hotel. Shinji by Kanesaka is also a Japanese restaurant but it is most known for Chef Shinji Kanesaka's Edo-style sushi. The restaurant offers an omakase menu where the menu is entrusted to the chef leaving the guests free to relax and enjoy the excellent customer service by the place's okami-san.
Meanwhile, you have the Michelin star Chinese restaurant, Cherry Garden in Raffles Avenue. This Cantonese restaurant embodies grace, style, and opulence from its natural and carefree ambience and open windows to its velvety congee and delicious dim sum.
Them, if you want a taste of L.A., you can drop by the Michelin Californian restaurant, Spago Dining Room. By the famous Wolfgang Puck, this restaurant in Marina Bay Sands fuses European, Asian, and American influences with clever tweaks and twists. Some of their famous dishes are the big eye tuna tartare cones and red snapper laksa.
Looking for something else? Contact us and we'll gladly assist you.​