Talk to us and we'll do the rest. Book a WeWork Singapore Office Space thru osDORO
From 1 desk to the entire floor, osDORO can arrange the best deal on the market today. Let us know your requirements, and we'll show you the best office spaces based on your needs. Chat with us now!
osDORO has partnered with the best office space providers in Singapore including WeWork, Distrii, JustCo, and more. We can find you the best deals based on your needs. Secure a coworking space, private office, serviced office, or even a hot desk. 
WeWork Office for Rent Price List in Singapore
WeWork Office Spaces in Singapore
Here are some of the WeWork office spaces available in Singapore. If you do not find what you're looking for, please chat with our team today! Let us know your requirements, so we can show you all the latest deals. Scroll down to learn more about these WeWork office spaces throughout Singapore.
Funan at 109 North Bridge Road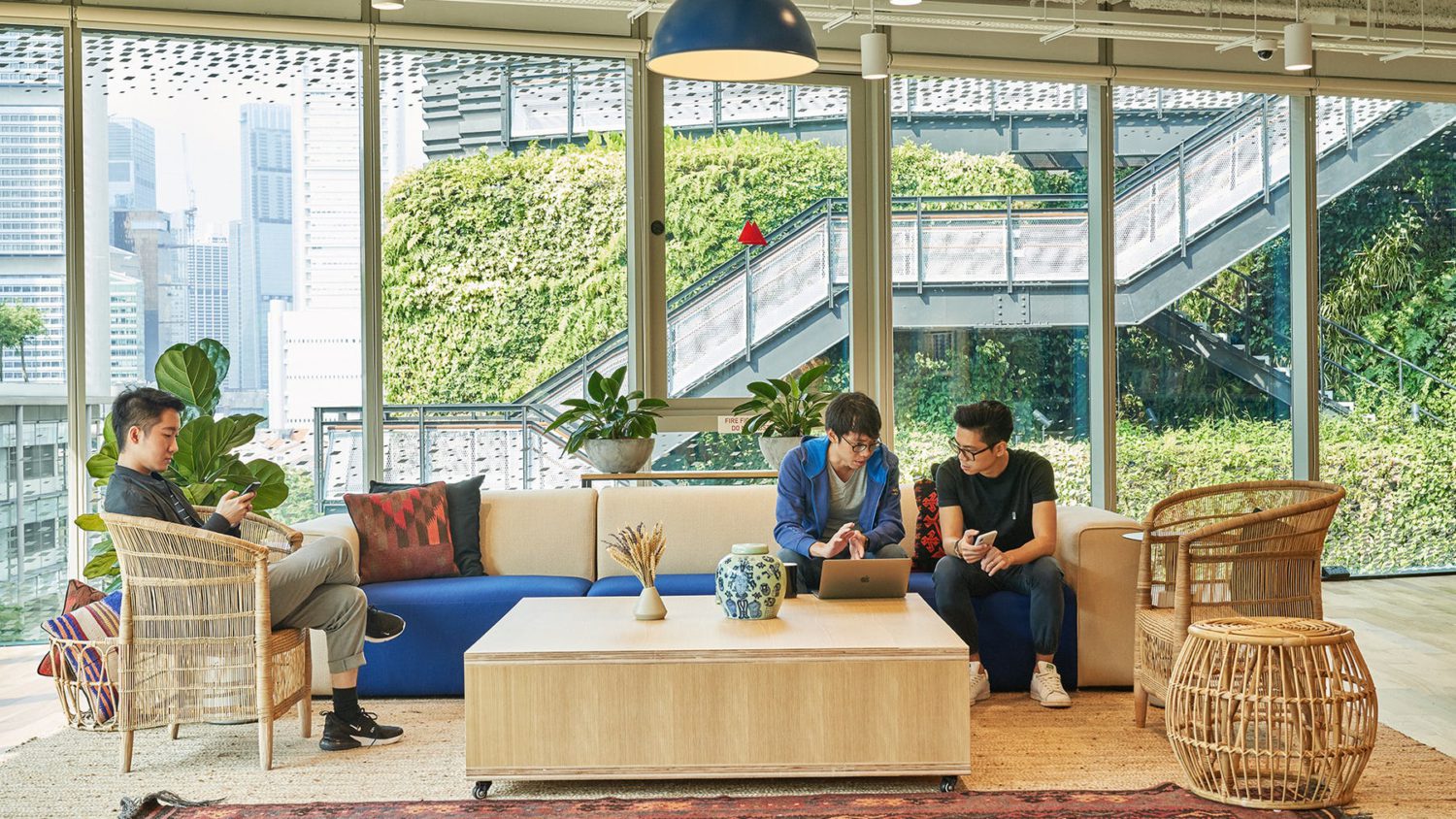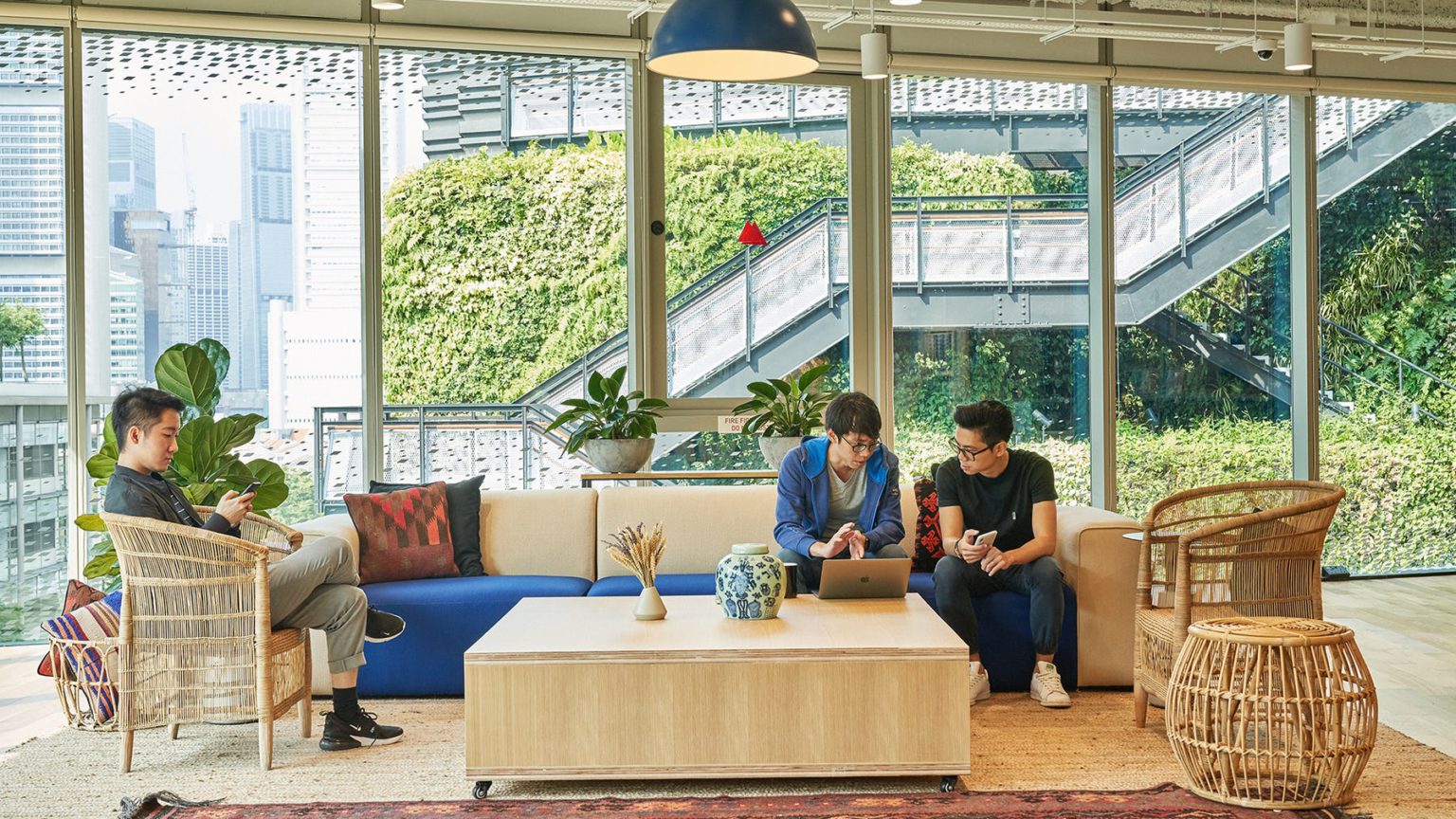 This serviced office within CBD would make a great business location. It's close to several hotels and malls and is convenient for commuters who like to travel either by car via North Bridge Road or by train or bus. 
Situated in North Bridge road, this location is just 1 minute from Funan Shopping Centre, The Capitol Shopping Mall, and Peninsula Plaza, Singapore's little Burma. It is also 2 minutes away from Bras Basah Complex. 
Also just 2 minutes away, there's the Raffles Hotel; a 3-minute walk away, there's the Grand Park City Hall Hotel; and 4 minutes away, there's Bugis Junction with its mall and hotel. 
For tourism purposes, there's the historic cinema, The Capitol Theatre, there's also CHIJMES, a historic building in the heart of Singapore, and there's Saint Andrew's Cathedral. All of these locations are just a minute away from Funan. 
For leisure and entertainment purposes, there are several options as well; there's the National Gallery Singapore and The Arts House, both just 2 mins away, and there's the Peranakan Museum 6 minutes away.
Conveniently, this serviced office is also close to several government offices such as the Ministry of Trade and Industry and the Ministry of Finance, which are both only 3 minutes away.
This location is also highly accessible with City Hall (EW13/NS25) station just a minute away and the Grand PK City Hall Bus Station a mere 4 minutes away.
China Square Central at 22 Cross Street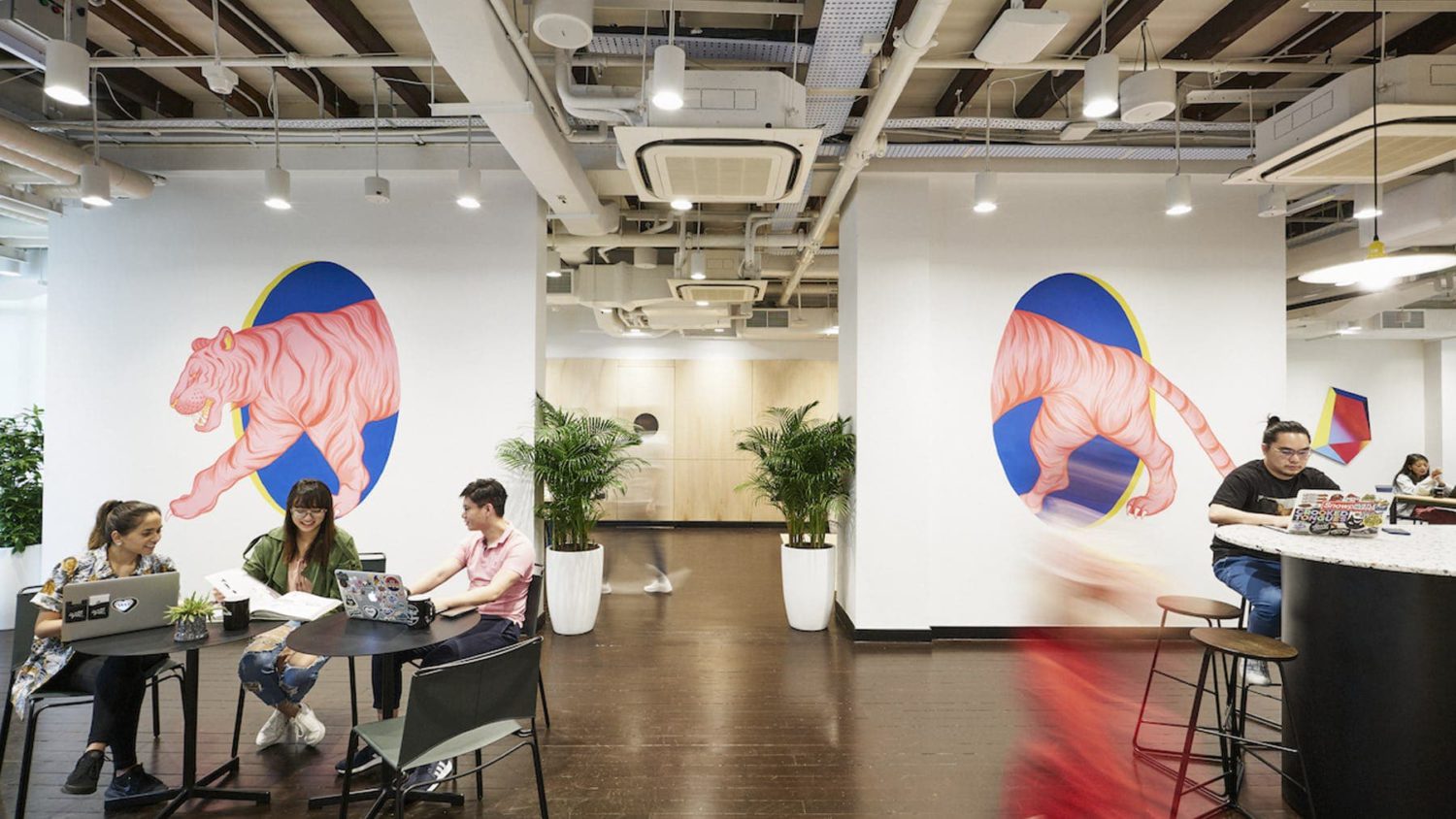 This location along Cross Street within CBD is great for businesses and professionals desiring balance between work-related and lifestyle amenities. Around the areal, there are several office buildings including Manulife Tower and Cross Street Exchange. There's also the Attorney General's chamber just 2 minutes away. 
As for entertainment, this location is close to several shopping centres. It's only a minute away from Hong Lim Complex Shopping Centre, as well as Far East Square Shopping centre, Cross Street Exchange Shopping Centre, and China Square Central. One can also take a walk in Hong Lim Park just a minute away or visit the JW Horological Gallery also a minute away.
Not to mention, the location is convenient for travel. The bus station at Hong Lim Park is just a minute away and the Telok Ayer (DT18) station is 6 minutes away.
ARC 38 at 380 Jalan Besar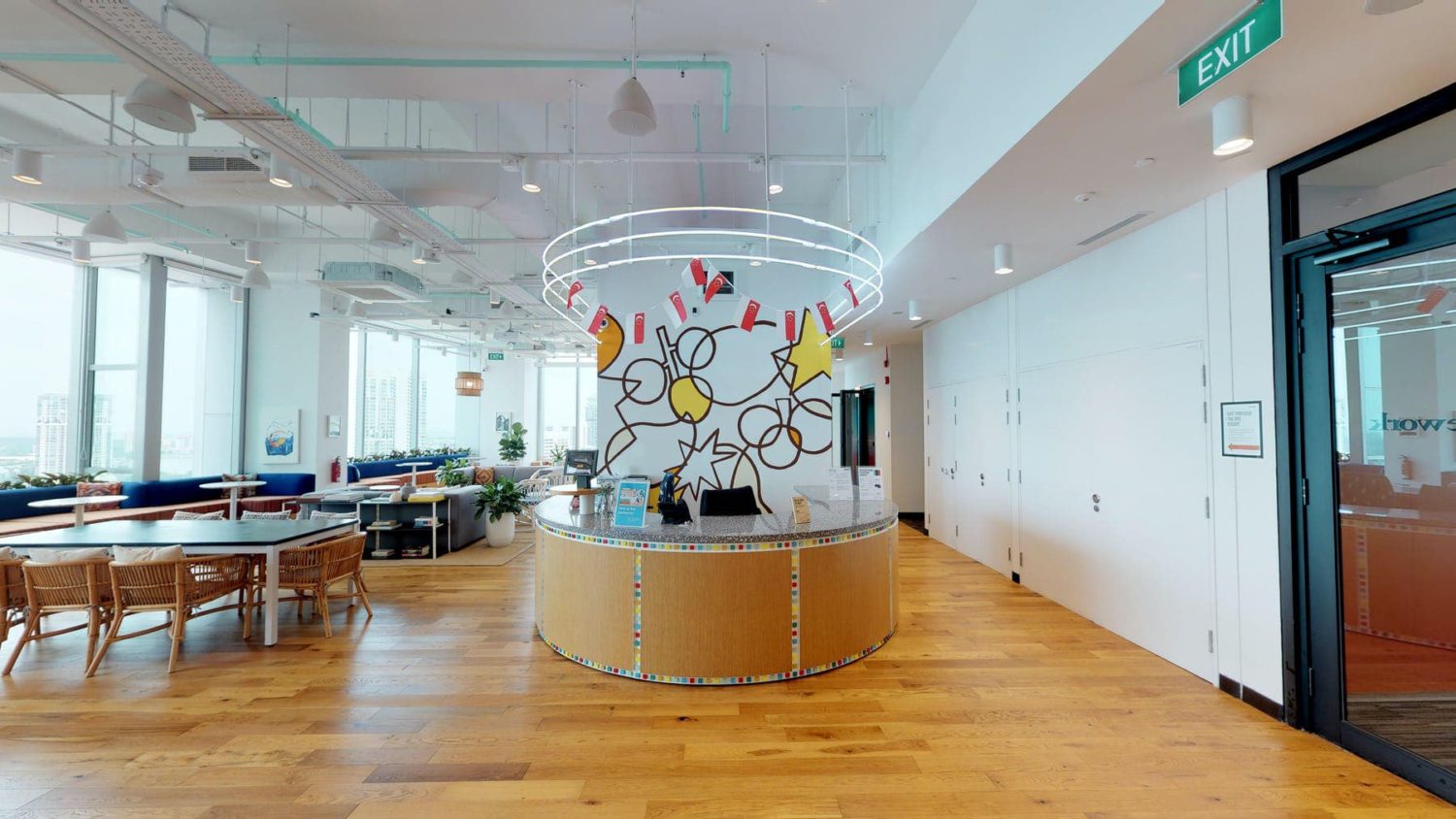 This serviced office is a great location of choice with several tourist attractions drawing in plenty of traffic. Just 2 minutes away, there's Jalan Besar Stadium which hosts some of Singapore's major events. Just 6 minutes away, there's also Little India, a bustling neighbourhood with several religious sites. And 7 minutes away, one will come across the Sri Veeramakaliamman Temple and Sri Srinivasa Perumal Temple.
There are also options for dining and shopping. The ARC 380 Shopping Centre is but a minute away, and Jalan Besar Plaza is 3 minutes away. A bit further at 4 to 5 minutes, one will arrive at City Square Mall and Aperia Mall. Meanwhile, there are several hotels available for lodging options. There's the Parc Sovereign Hotel 2 mins away and the V Hotel Lavender 3 minutes away. 
When it comes to convenience and travelling, this location is also a good choice. Just a minute away, one would arrive at the bus station before Lavender St. and the 7 minutes away, there's the Bendemeer (DT23) station.
Suntec Tower Five at 5 Temasek Boulevard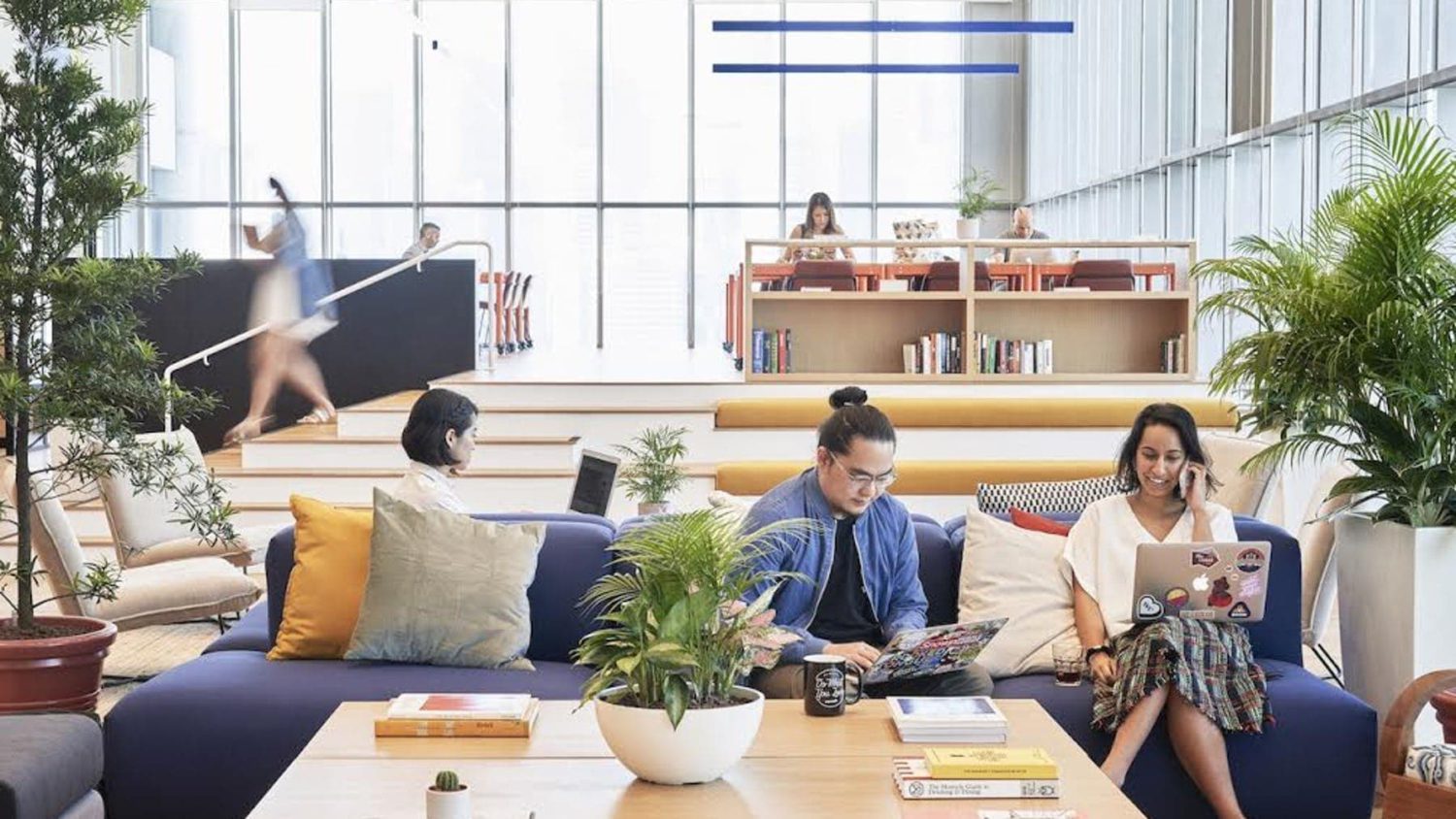 This serviced office along Temasek Boulevard in CBD is a great choice for traveling businessmen or professionals and businesses working in the hospitality industry. The location is only 3 minutes away from Pan Pacific Singapore, and is 4 minutes away from Ritz-Carlton, Millenia Singapore and JW Marriott Hotel Singapore. 
There are also shopping centres nearby. Suntec City Shopping Centre is only a minute away, Raffles City Shopping Centre is 2 minutes away, and Marina Square is 3 minutes away. For events and conventions, there's Suntec Singapore Convention & Exhibition Centre conveniently located 2 minutes away. 
Coming and going to this location is also easy with Suntec Convention Centre Bus Station just a minute away and Promenade (CC4/DT15) MRT station 3 minutes away.

Beach Centre at 15 Beach Rd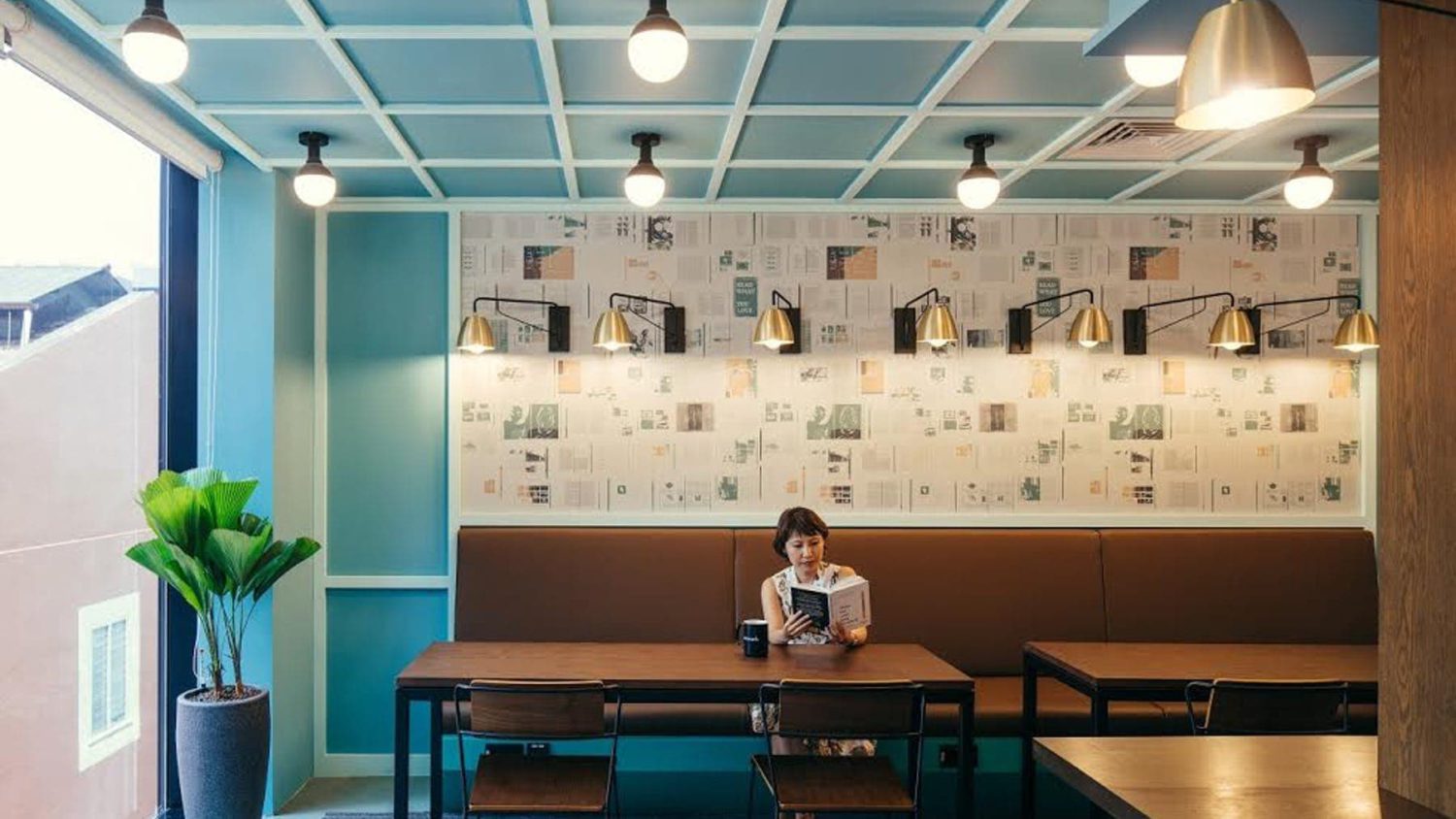 This serviced office along Beach Road in CBD is a great option for travelling businessmen or professionals who like to travel. The location is near several hotels; Raffles Hotel, Carlton Hotel Singapore, and Hotel Fairmont are all just a minute away. Meanwhile, JW Marriott Hotel Singapore is 2 minutes away.
The location also has several leisure options. There's a nearby MINT Museum of Toys a minute away, and there's the famous Esplanade, Theatres By the Bay, just 2 minutes away. The National Library is 3 minutes away, and there's the South Beach Avenue Shopping centre 5 minutes away and the Golden Mile Food Centre 7 minutes away.
The location is also convenient in terms of transportation. One can easily take a bus at North Bridge Rd bus stop just a minute away or one can take the MRT through the Esplanade (CC3) station 4 minutes away.
WeWork Coworking Spaces, Hot Desks, and Office Spaces for Rent/Lease