If you're a business owner or entrepreneur seeking a workspace to grow your business, it can be challenging to find the right place. Coworking spaces provide an excellent solution for those who need flexibility and access to amenities that traditional office space may not offer.
We have compiled a list of Singapore's 21 coworking space providers to help you make the best decision for your business.
1. WeWork
WeWork has coworking spaces and flex office throughout Singapore. WeWork offers more than just workspace; they provide members with access to a vibrant community full of like-minded individuals who are passionate about what they do. Each location features beautiful designs tailored to create an inspiring atmosphere for productivity while providing amenities such as free coffee & tea service, wellness rooms & showers, printing services, and much more.
WeWork is a global leader in the coworking field, trusted by 40% of the Global Fortune 500. This trendsetting brand just opened its 200th location – an ultra-modern space on Jalan Besar with chic artwork and cozy furniture providing inspiration for businesses to further establish themselves.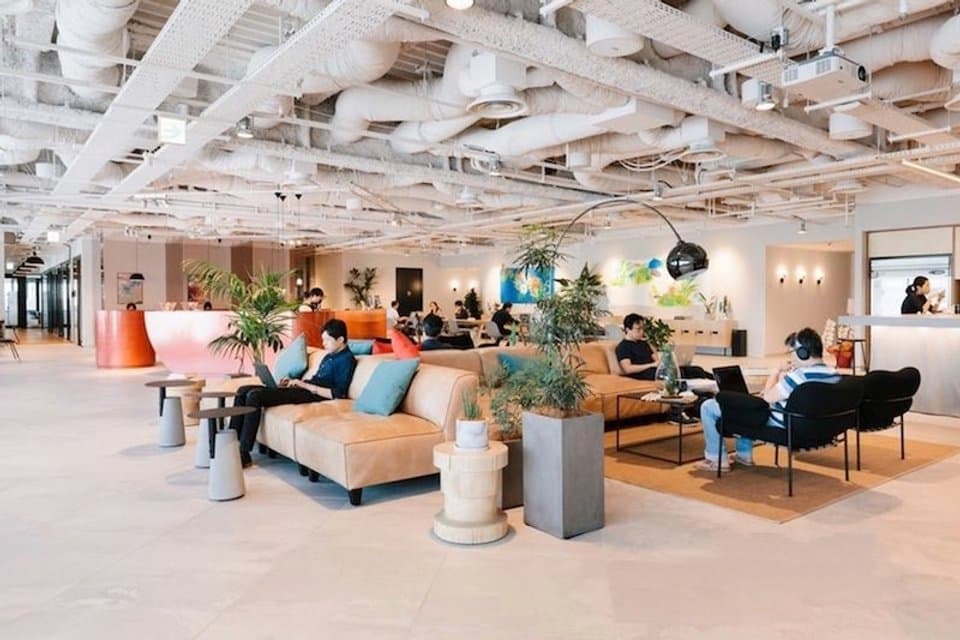 WeWork Coworking Space & Office Price List
2. JustCo
JustCo is one of the leading coworking spaces in Singapore with 12 locations throughout the city offering both open-plan seating and private offices at competitive prices. The environment is designed to foster creativity while providing networking opportunities with other professionals within its community space.
JustCo is revolutionising the coworking industry, offering flexible membership plans that give businesses ultimate control over when and where they work. Every workspace in its vast network across the Asia Pacific features a unique design crafted by interior designers to celebrate its local city identity. Plus, JustCo's dedicated team of experts provides top-notch IT support and security services – giving professionals access to an exclusive 100 K-strong member community.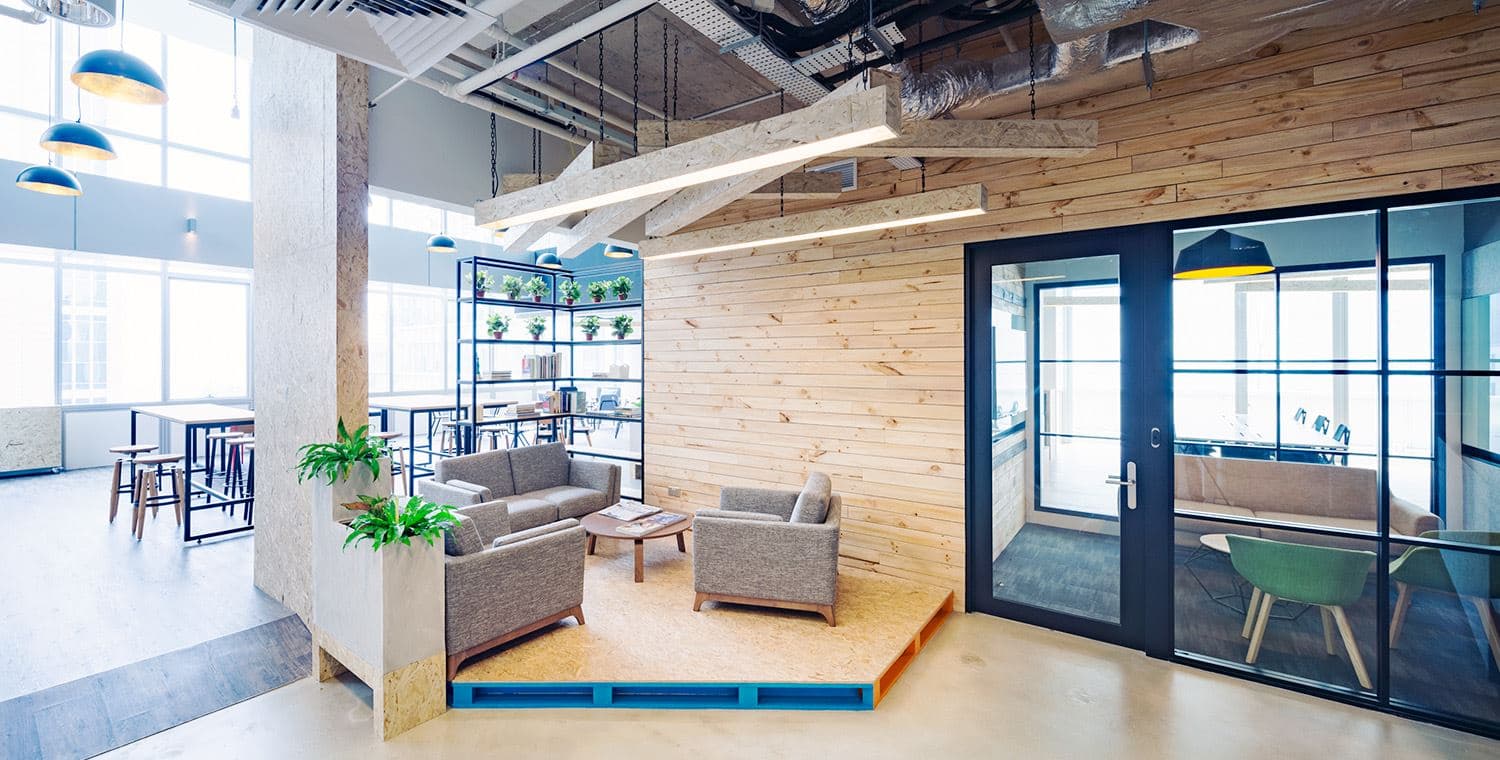 JustCo Coworking Space & Office Price List
3. Distrii
Connect with Asia's most impressive business networks at Distrii, who have worked in over 600 companies and 20,000 members. Outside of the office, join a stimulating community that celebrates monthly member talks while also offering seminars and mixers to help you build meaningful relationships. Take advantage of everything their multi-functional Event Hall has to offer: host networking events or small workshops as well as team-building sessions for your organisation.
Not only does Distrii provide incredible spaces featuring smart boards & video conferencing technology along with stunning furniture – but they can take care of all administrative tasks from HR training to auditing services so you don't have to. Make sure your work productivity is maximised by taking full use of what this amazing space offers – limited space won't be an issue anymore when partnering up with them.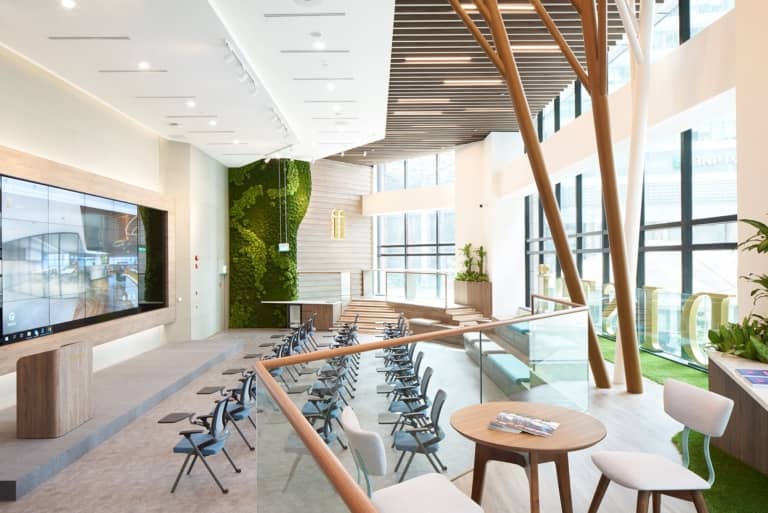 Distrii Coworking Space & Office Price List
4. The Great Room
From Singapore to Shanghai and everywhere in between, The Great Room offers the perfect coworking spaces for Asia-Pacific's business hubs. With careful consideration given to each location's unique character, their offices enable maximum productivity – plus an extensive roster of events designed to foster growth.
From intimate gatherings on AI or big data through larger-scale workshops like media storytelling masterclasses; you also have access to spacious rooms fully stocked with modern amenities if you need a space for presentations or meetings. Whether it's exchanging ideas over coffee or expanding your education – come join us today at one of our prime spots around the region.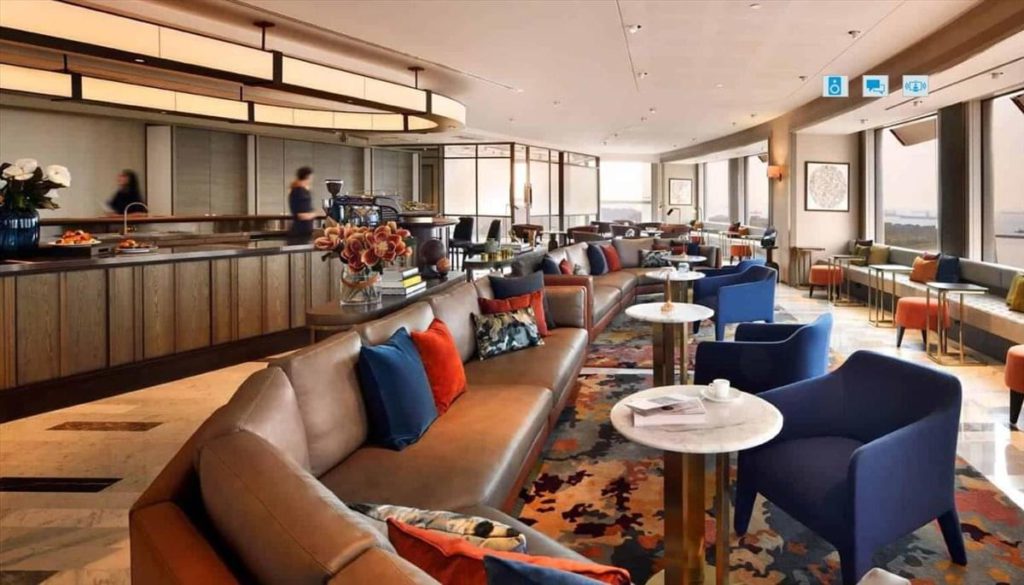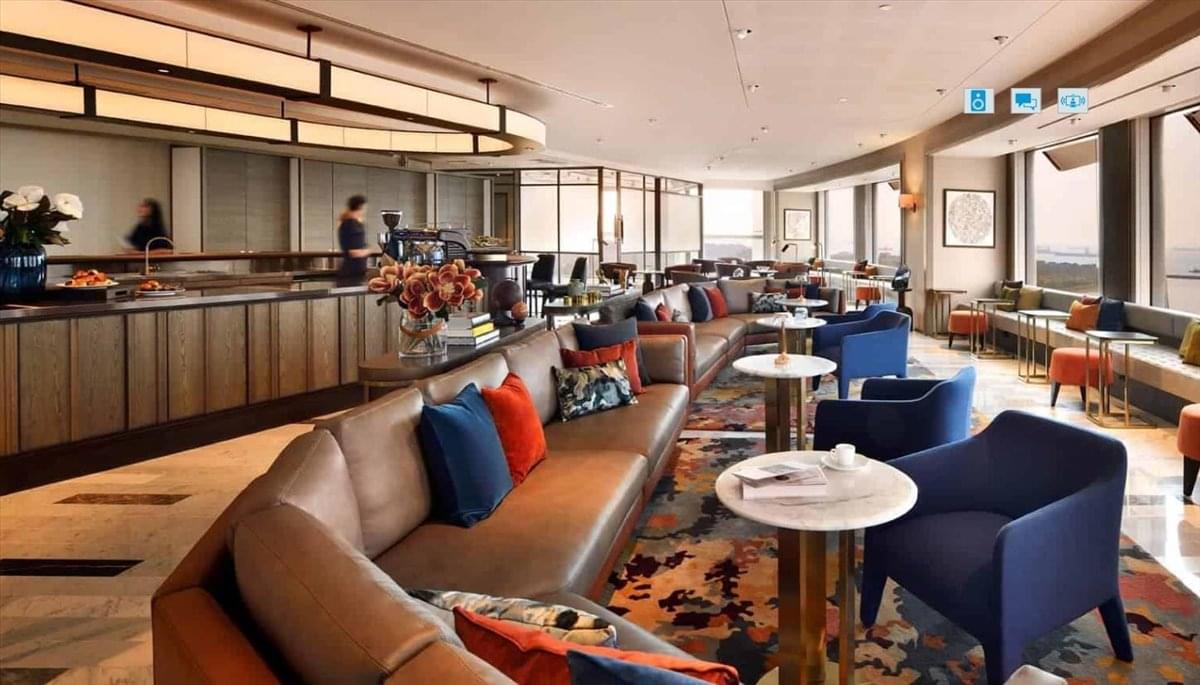 The Great Room Coworking Space & Office Price List
5. Servcorp
Work smarter and go green with Servcorp. The industry leader in communication systems offers the perfect flexible space for businesses locally and abroad, fully equipped to keep you connected from 60K+ offices spread across 150 stunning global locations. Enjoy an unparalleled view of your cityscape regardless of which office location you choose, plus top-notch administrative staff that's invested in helping your business grow – all encased within impressive sustainable practices committed toward a greener future.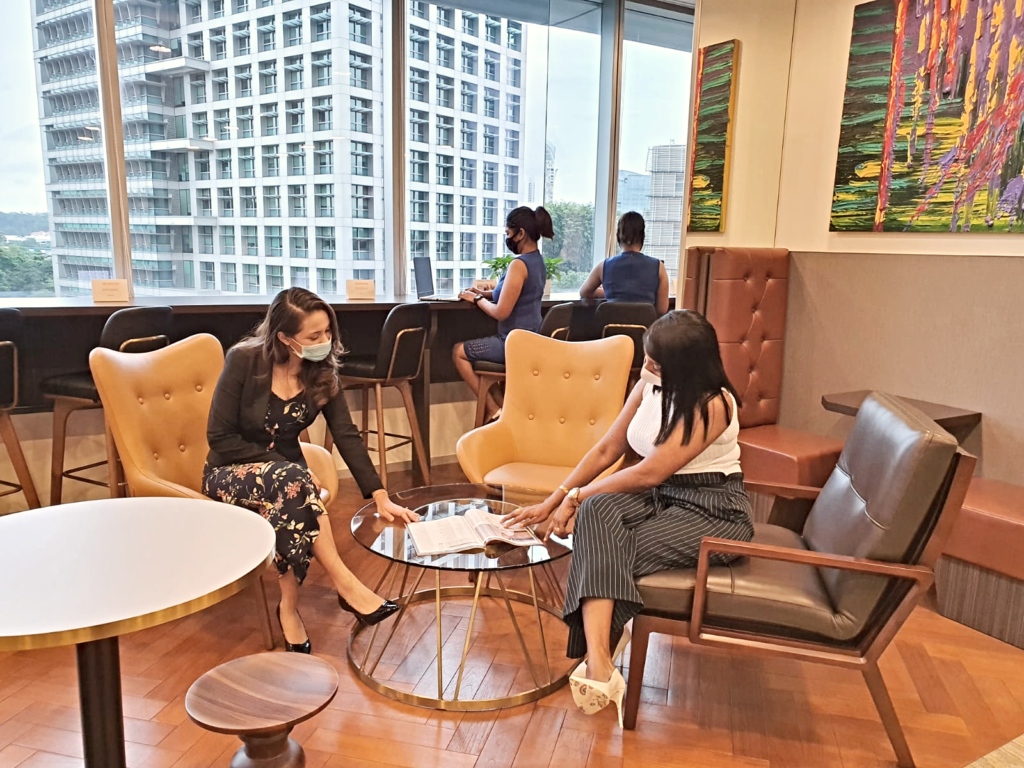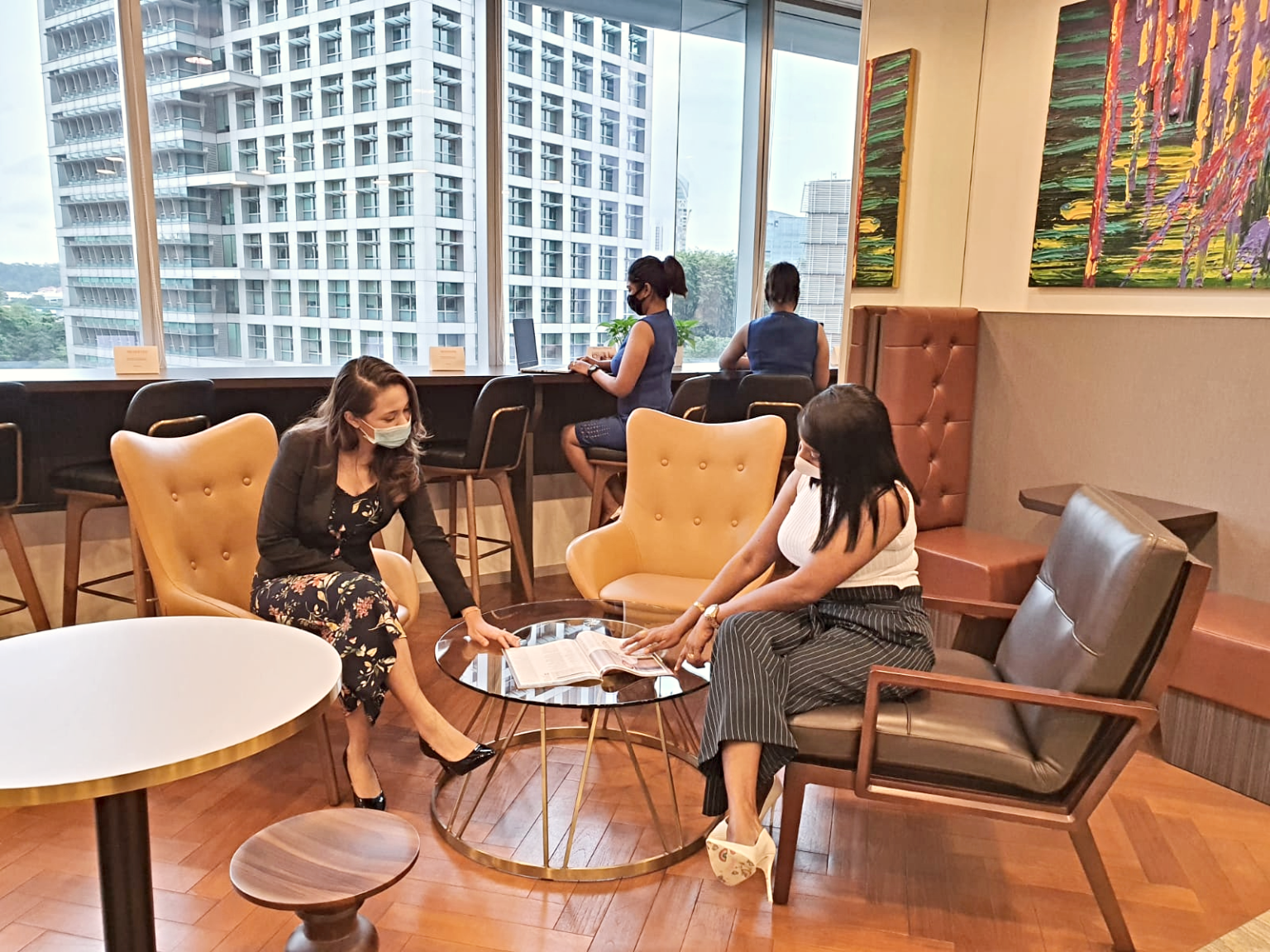 Servcop Coworking Space & Office Price List
6. The Hive
Get ready to experience a welcoming, energizing environment that will spark your creativity and help you build lasting connections. The Hive provides 21 flexible workspaces across the Asia Pacific with unbeatable services for businesses seeking optimal productivity. Singapore's light-filled space contains an atrium and is full of high-quality meeting areas where baristas serve delicious coffee each day. Alongside regular activities like rooftop yoga sessions, members can also stay connected through useful events organized by the Hive App – ensuring no one misses out on opportunities regardless of their industry or role.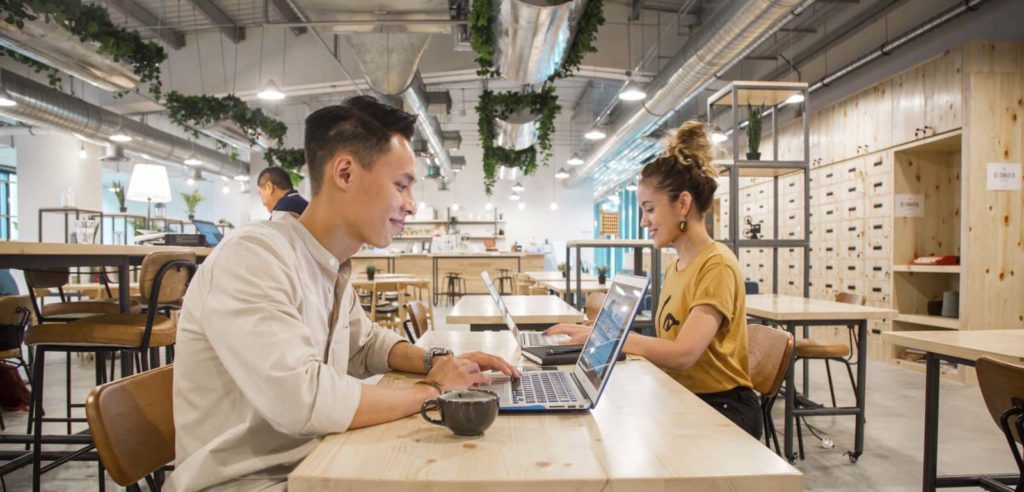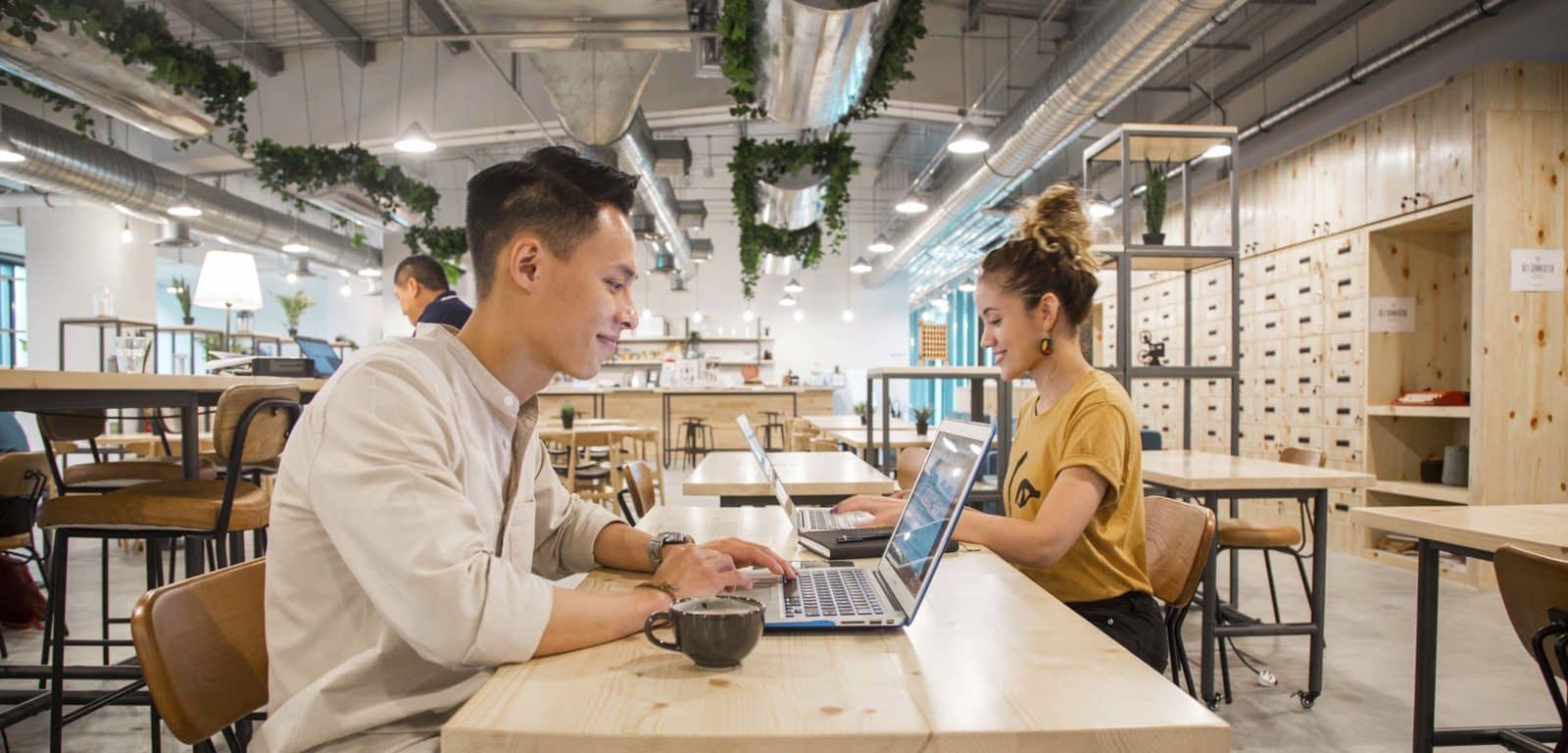 The Hive Coworking & Office Price List
7. Compass Offices
Compass Offices is your premier destination in the Central Business District of Singapore to set up shop – a flexible and multi-functional workspace with amazing views. Enjoy warm tones, cozy nooks, breakout zones, and an uplifting space that puts you surrounded by professionals. Let us help take away any distractions so you can focus on what matters most – achieving success for yourself or your business.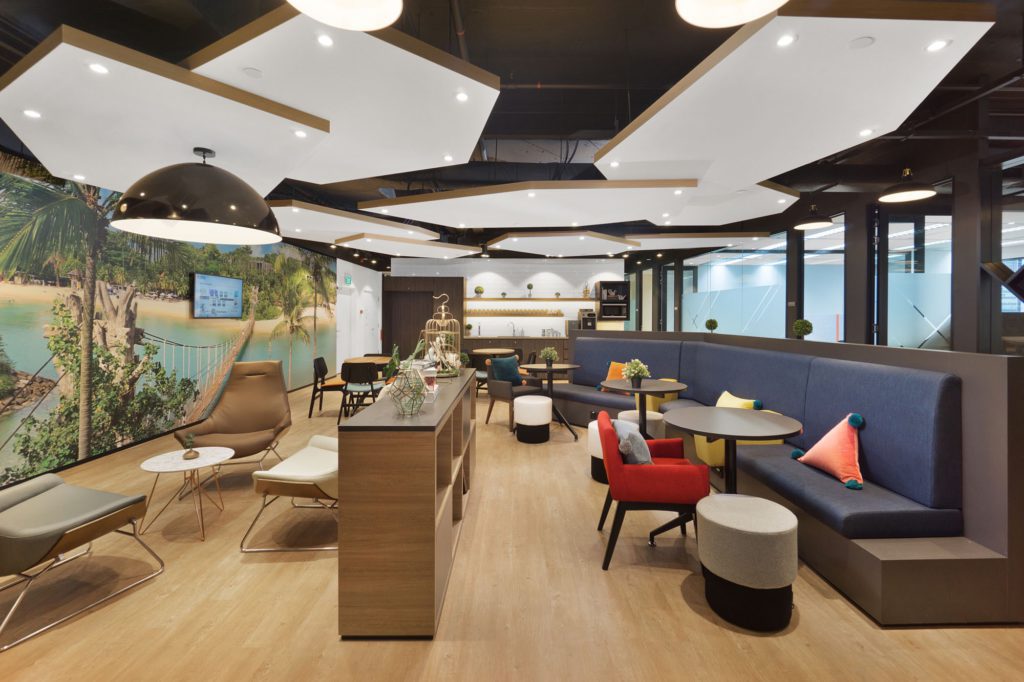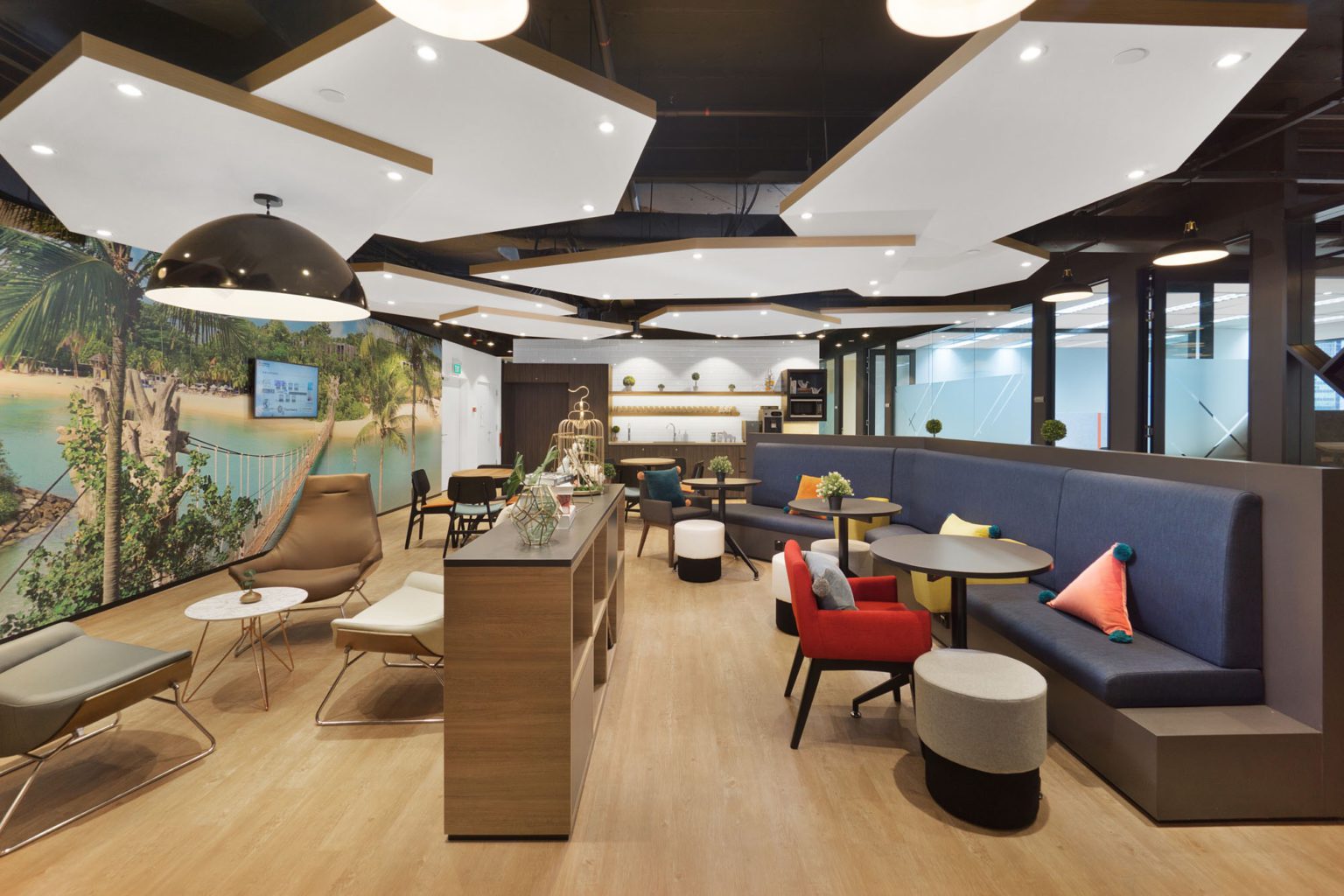 Compass Coworking & Office Price List
8. The Work Project
At The Work Project, awards-worthy standards of workplace performance are achieved to cultivate offices that revolutionize our employees' perspectives on going to work. We craft a vibrant coworking space with high ends designs and breathtaking forms suitable for all types of businesses. Our signature meeting rooms, gourmet pantry as well as Omotesando Koffee's outstanding coffee supply the ultimate comfort; additionally you'll have access to surrounding Grade-A buildings in prime city spots – restaurants, bars, and facilities included.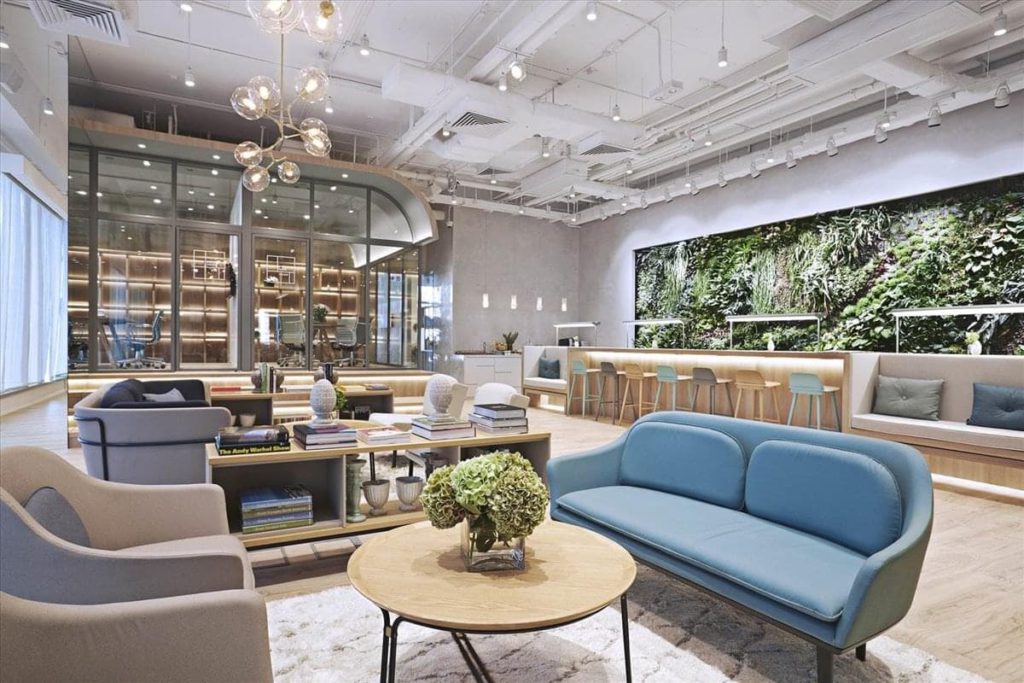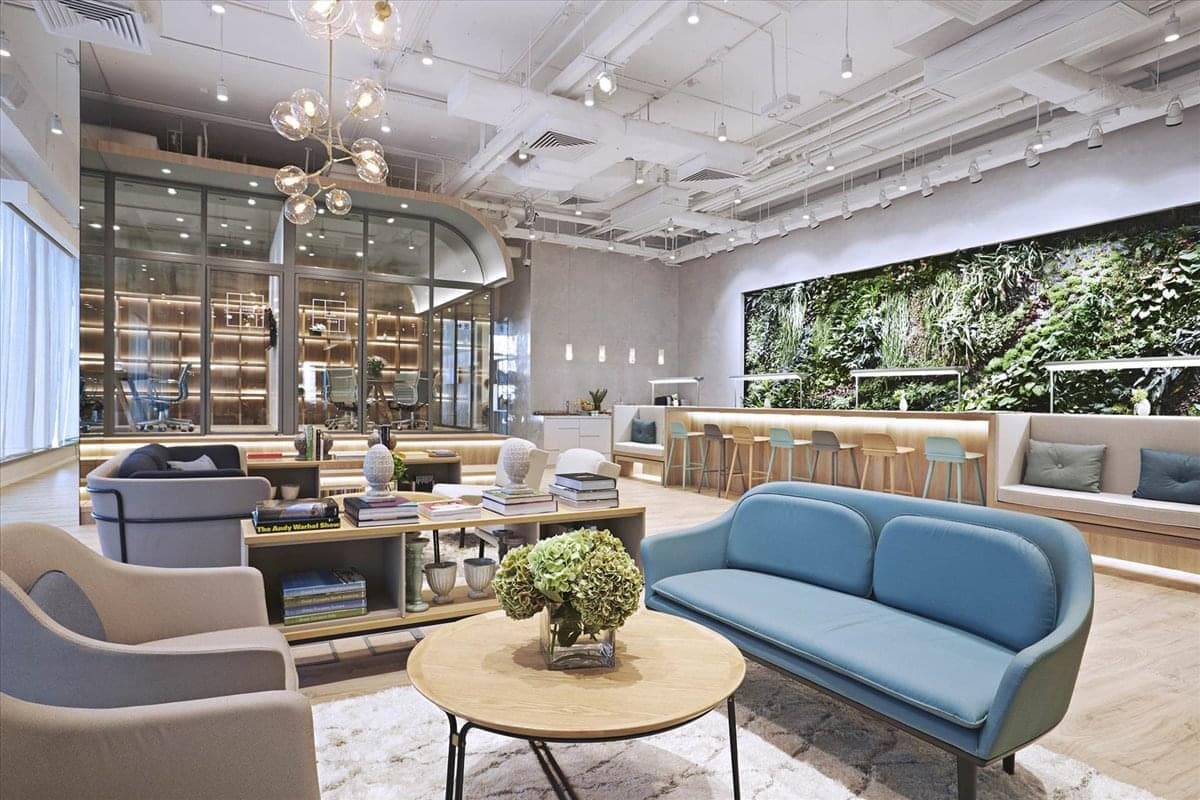 The Work Project Coworking Space & Office Price List
9. Found8
Found8 offers various types of workspaces from private offices, dedicated desks, hot desking areas, and event spaces all over Singapore. Apart from putting together a stellar office space in prime locations, it's also a sort of launchpad for you to grow. Signing up gets you more than just a desk and free coffee. You will gain access to a network of prospective clients, mentors, and collaborators. Additionally, network with strategic advisors and coaches; they will introduce you to a pool of investors and partners.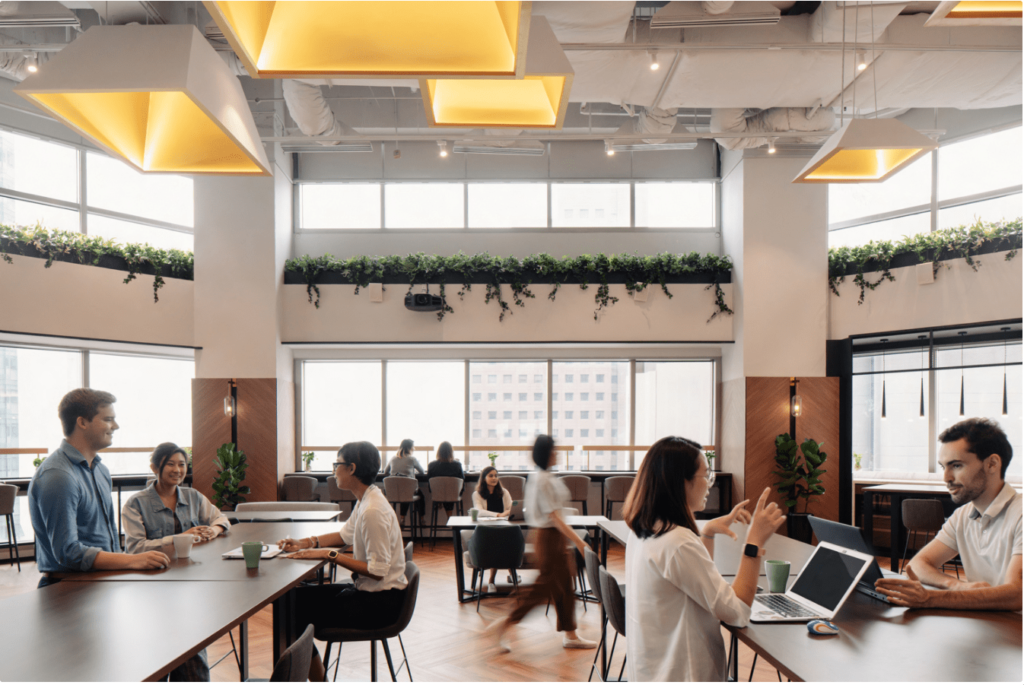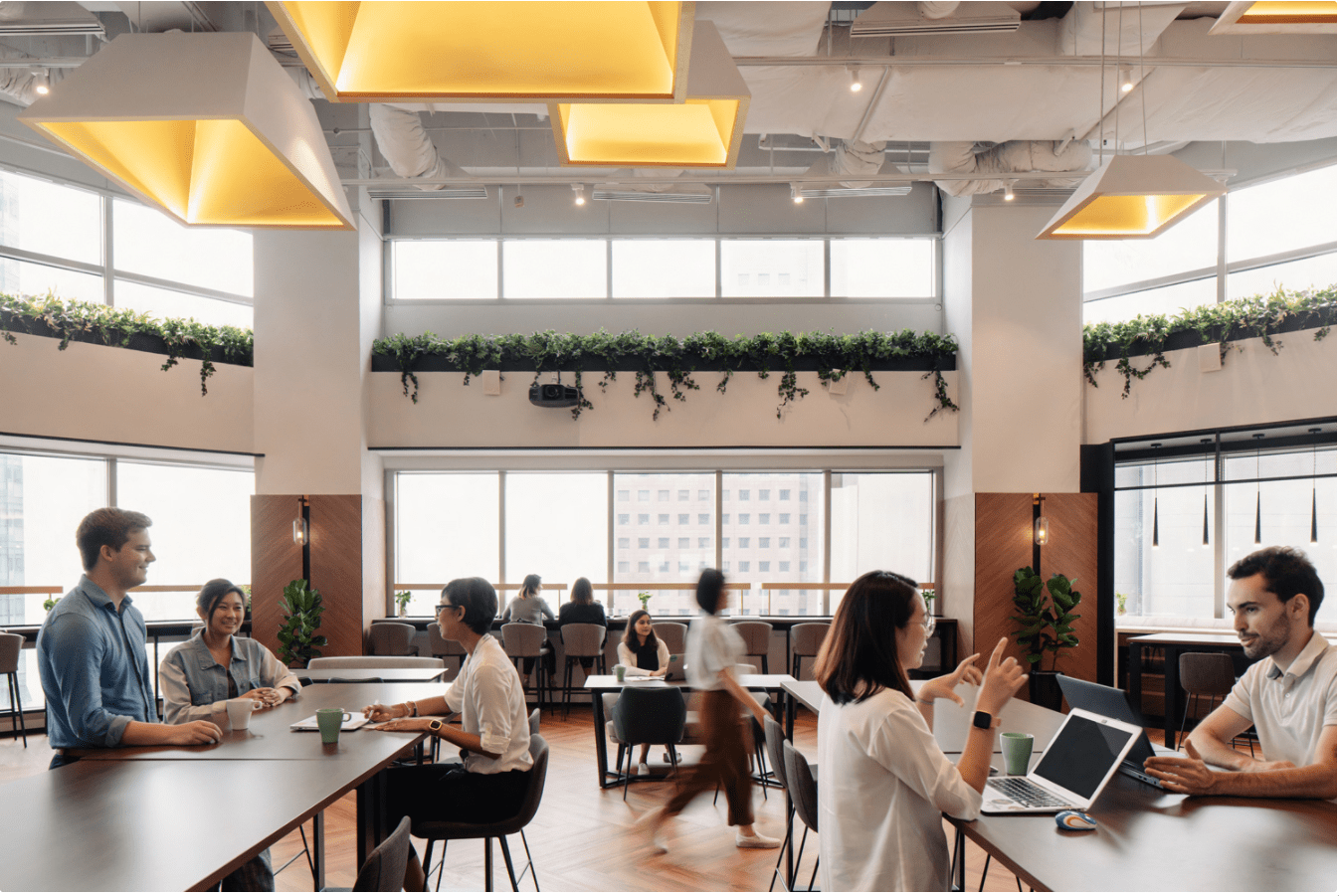 Found8 Coworking Space & Office Price List
10. Collective Works
Collective Works has five locations across Singapore that offer flexible working options such as dedicated desks, private offices, meeting rooms, and breakout areas at affordable rates so that businesses can make the most out of their workspace needs without breaking their budget. They also feature modern decor and plenty of amenities like free wifi, printing services, snack bars, and more. 
Collective Works Coworking Space & Office Price List
11. Nook
Nook provides members with a professional environment where they can focus on their work without any distractions or interruptions from outside sources. Offering private offices, hot desking areas & event spaces across multiple locations throughout Singapore; this space is ideal for those who value convenience & comfort when it comes to their work environment needs. 
Nook Coworking Space & Office Price List
12. The Working Capitol
The Working Capitol, located on Keong Saik Road, is a beautifully appointed co-working space in Singapore, complete with calming, minimalist decor and plenty of natural light. With an in-house cafe, screening rooms, private phone booths, and even a beer garden for after-hours fun, the amenities are nothing short of spectacular. Rates for a Workspot start at $255 depending on your needs.
The Working Capitol Coworking Space & Office Price List
13. JustSpace
JustSpace provides businesses with flexible workspace solutions ranging from hot desking areas up till fully equipped private offices all over Singapore at reasonable rates. Their space is designed with productivity in mind featuring bright colors coupled with modern furniture choices plus members can enjoy exclusive access to other perks such as free wifi connection services too. 
JustSpace Coworking Space & Office Price List
14. Workbuddy
Do you like to change up your workspace? We have the ideal solution for you. Workbuddy is a membership plan that provides you with on-demand access to more than 50 of the city's best co-working spaces. This membership allows you to work at locations throughout Singapore, including WeWork, The Work Project, Csuites, and others. It also offers teams tailored, flexible office space solutions. So, if you (or your team) frequently commute to different locations for meetings, or if you want to try out a few spaces before committing, look into Workbuddy's plans right away.
It's also reasonably priced, with plans starting at $129 per month. This low-cost membership allows you to avoid paying for unused office space and free up funds for other necessities. You can also sign up for a free one-week trial. 
Workbuddy Coworking Space & Office Price List
15. Kiln Workspaces
This is one of Singapore's most popular coworking spaces, offering both private offices and hot desking options. It features modern decor, high-speed internet, spacious lounges, professional meeting rooms and an on-site cafe.
Kiln Workspaces provide an innovative solution to the modern day problem of cramped and disorganized workspaces. By providing adjustable and customizable desk solutions, Kiln Workspaces effectively create organized, ergonomic working environments tailored to individual needs. Their revolutionary designers give customers the ultimate control in designing the ideal workspace from scratch, with thermo-acoustic materials, vibrant colors, smart cables and numerous furnishing options. 
With professionalism and efficiency at their core, Kiln Workspaces creates customized solutions that are fitted to each customer's budget while still maintaining high quality. Ultimately Kilns Workspaces is a remarkable provider of efficient workspace designs perfect for everything from home offices to large corporate settings.
Kiln Workspaces Coworking Space & Office Price List
16. Trehaus
At Trehaus, parents can both work and bond with their kids in an integrated space. Led by the renowned Silicon Valley-inspired preschool 'Trehaus School', this innovative co-lifestyle hub is a dream come true for working parents. Carefully crafted Littles' Programme curriculum helps prepare young minds aged 18 months to 6 years old with character building activities that boost collaborative spirit – raising mini changemakers of tomorrow. Parents are also steps away from The Business Club so they have plenty of time to spend quality moments together throughout the day while companies benefit from flexible corporate membership programmes ensuring family friendly benefits remain intact.
Trehaus Coworking Space & Office Price List
17. MultiCo
Join the sharing economy by renting a workstation from MultiCo. This platform connects office workers, salespeople, and entrepreneurs with vacant tables at restaurants, cafes, alfresco bistros, hotels, and flexible co-working spaces. Why work from home when you can change your workspace whenever you want? Furthermore, this remote working membership comes with a slew of benefits. Every month, MultiCo's "Clever Credit System" gives you "credits" equal to the value of your membership fee. For every additional dollar spent at a MultiCo location, you will receive 10 "points" via the MultiCo app.
Board the train to reserve a new workspace for working, meeting customers, or brainstorming with colleagues. You won't have to buy a drink to get a table, nor will your meetings be cut short because you need to leave the table. Fun fact: Google has approved MultiCo as a staff benefit, allowing them to work from any location in Singapore.
MultiCo Coworking Space & Office Price List
18. ClubCo
ClubCo Capital Square, tucked away cozily on Cross Street, is a beautiful space with contemporary furniture, an event space, private offices, and fixed desks. Their flexible memberships allow you to drop in and out whenever you want, while dedicated memberships provide more permanence.
Do you want to give it a shot? ClubCo not only provides a free seven-day trial, but it also has an appealing deal for new members: pay $400 for the first three months and you can work anywhere in the Collab Zone while receiving one hour of free Meeting Pod usage monthly. The best part? Instead of just paying for your workspace, you can use up to 100% of your membership fee to get food, drinks, and other club services at the adjoining restaurant and bar Club Meatballs.
ClubCo Coworking Space & Office Price List
19. Common Ground
The Common Ground is designed to promote both networking and collaboration. Furthermore, being in the same space as people who share the same growth mindset allows you to expand your network and increase your visibility. Furthermore, their spaces have been designed to accommodate businesses of various sizes while maintaining productivity and comfort. Overall, their office spaces are well-equipped with numerous amenities. So relax and let them handle the day-to-day responsibilities of managing office spaces. All you have to do is concentrate on producing your best work.
They are conveniently located on the city outskirts, surrounded by numerous eateries and amenities that can meet your business and everyday needs. They are also only a few minutes' walk from the MacPherson MRT Interchange, which provides access to both the Circle Line and the Downtown Line. Your commute to work has never been easier, thanks to ample parking and proximity to the PIE and KPE. This is without a doubt one of the best coworking spaces in Singapore.
The Common Ground Coworking Space & Office Pricing
20. Coqoons Coworking
The majority of the coworking spaces on this list are currently located in Singapore's CBD area. However, there are alternative coworking spaces available. And one such example is Coqoons Coworking. They are located at Harbourfront in Singapore's southern region. Coqoons Coworking believes that the best ideas come from eureka moments and the coordination of three elements: ideas, people, and spaces. As a result, Coqoons Coworking has created warm working spaces that are bright, inspiring, open, and inviting.
Coqoons Coworking is a MapleTree Investments subsidiary. It's in HarbourFront Tower 2, so you'll get to enjoy views of lush greenery and the ocean. Coqoons Coworking is also close to Vivocity Mall, where you can do all of your shopping.
Coqoons Coworking Space & Office Price List
21. NuSpace
The only one to offer a free (yes, free) workspace, NuSpace at Changi Business Park is ideal for on-the-fly remote work without the burden of commitment—and it doesn't stop there. There is also a fully stocked pantry with free coffee, tea, water, and snacks, as well as free WiFi, a foosball table, and plenty of networking opportunities with free tech talks, workshops, and other events held on a regular basis. The only snag? It is only available for one year for all Nulab account member signups (which are also free).
NuSpace Coworking Space & Office Price List
How much does it cost to rent a coworking space in Singapore this 2023?
Monthly rental prices start from $250 to $1,100 (or more) depending on the type, size, and location of the co-working space.
RELATED:  Top 8 Coworking Spaces in Singapore
Frequently Asked Questions
Did not find what you're looking for? Let us know your requirements, and we'll show you the best coworking space in Singapore based on your needs. Talk to us thru chat!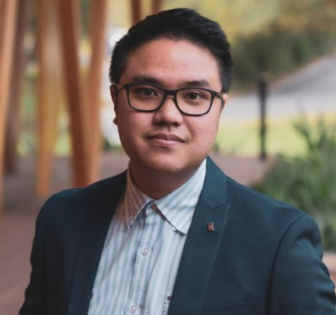 We'll help you find the right workspace for your business.