Talk to us and we'll do the rest. Book a JustCo Singapore Office Space thru osDORO
From 1 desk to the entire floor, osDORO can arrange the best deal on the market today. Let us know your requirements, and we'll show you all the available office spaces. Chat with our property expert now!
Our team can help you easily find a coworking space, private office, serviced office, virtual office, function room, or even a hot desk. By partering with JustCo and other providers such as WeWork, The Work Project, Distrii, and more, osDORO helps you find the perfect home for your business.
JustCo Office for Rent Price List in Singapore
JustCo Office Spaces in Singapore
Here's a quick look at all the JustCo office spaces available in Singapore. If you do not find what you're looking for, please chat with our team today! Let us know your requirements, so we can show you all the latest deals. Scroll down to learn more about these JustCo office spaces throughout Singapore.
China

Square Central at 18 Cross St, #02-101, Singapore 048423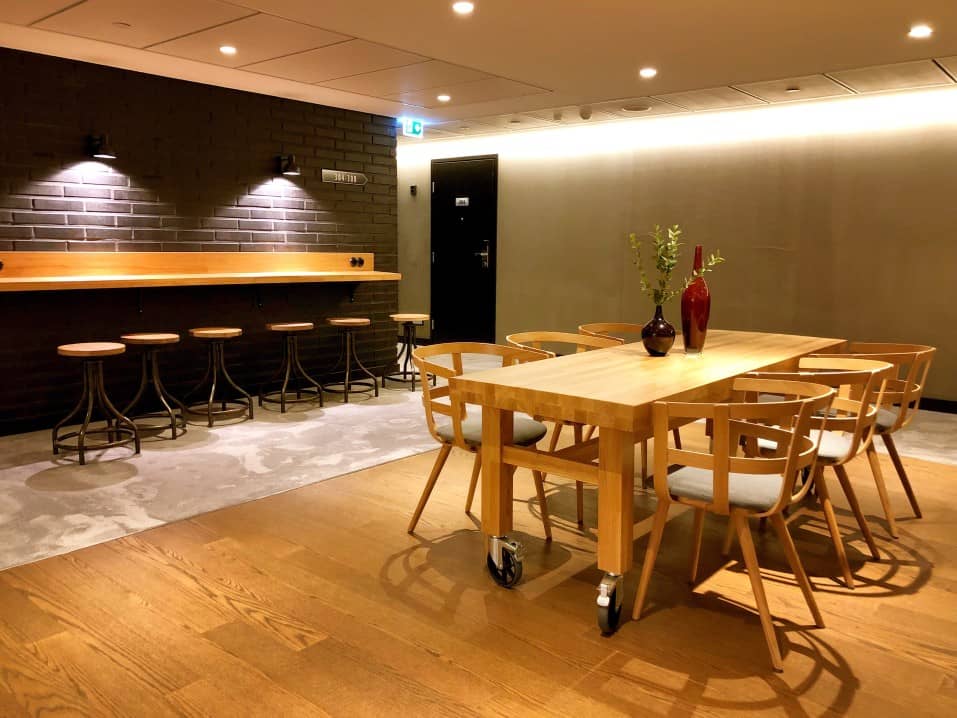 This office location in CBD is fantastic for those looking for accessibility as well as work life balance. The Telok Ayer (DT18) station is only 2 minutes away and the Hong Lim PK bus stop is just a minute away. The location is also close to several shopping centres. Far East Square shopping centre, Cross Street Exchange shopping centre, and China Square Central are all just 1 minute away. One can go explore the beautiful modern architecture in Cross Street Exchange, shop and dine in Far East Square, or visit the flea houses in China Square Central where one can buy various knick-knacks and souvenir items. Meanwhile, one can also visit the Telok Ayer Market, just 2 minutes away, to sample the local fare provided by the many food stalls.
120 Robinson Road Building at 120 Robinson Rd, #15-01, Singapore 068913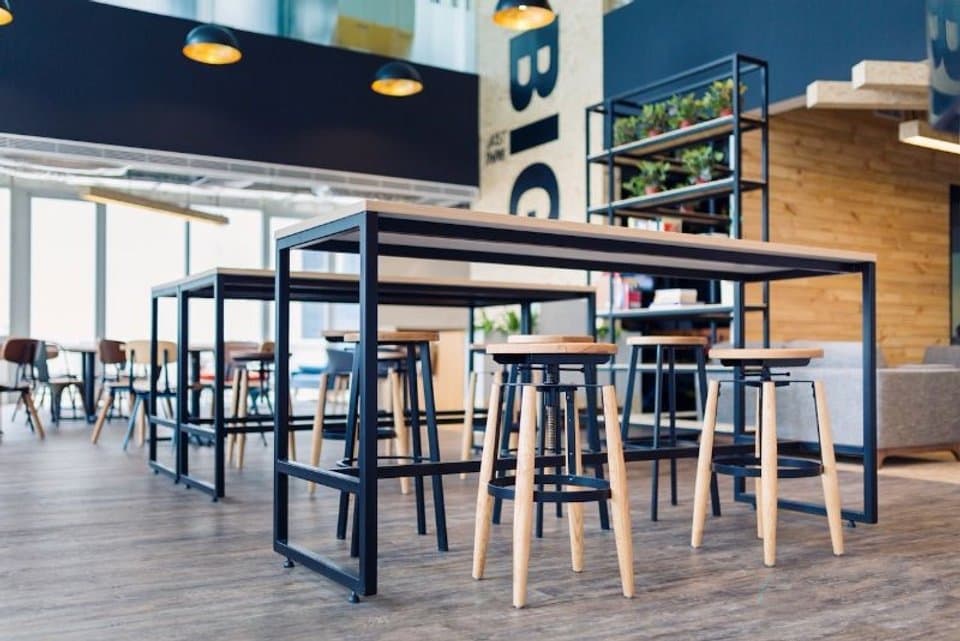 This Coworking office in CBD is a great choice for travellers or anyone looking for a CBD business address within proximity of shopping and lifestyle facilities. The location is only 4 minutes away from Tanjong Pagar (EW15) station and from Capital tower, the 4th tallest skyscraper in the country. The location is surrounded by many business buildings as well such as the SGX Building, Ogilvy Building, and Oxley Tower. It's also just 3 minutes away from SO Sofitel Singapore, 2 minutes away from the Absolute Cycle Downtown Gallery, and a 5-minute walk from Telok Ayer Park. If you're looking to sample the local fare, the Telok Ayer Market is just a minute away as well.
MacDonald House at 40A Orchard Road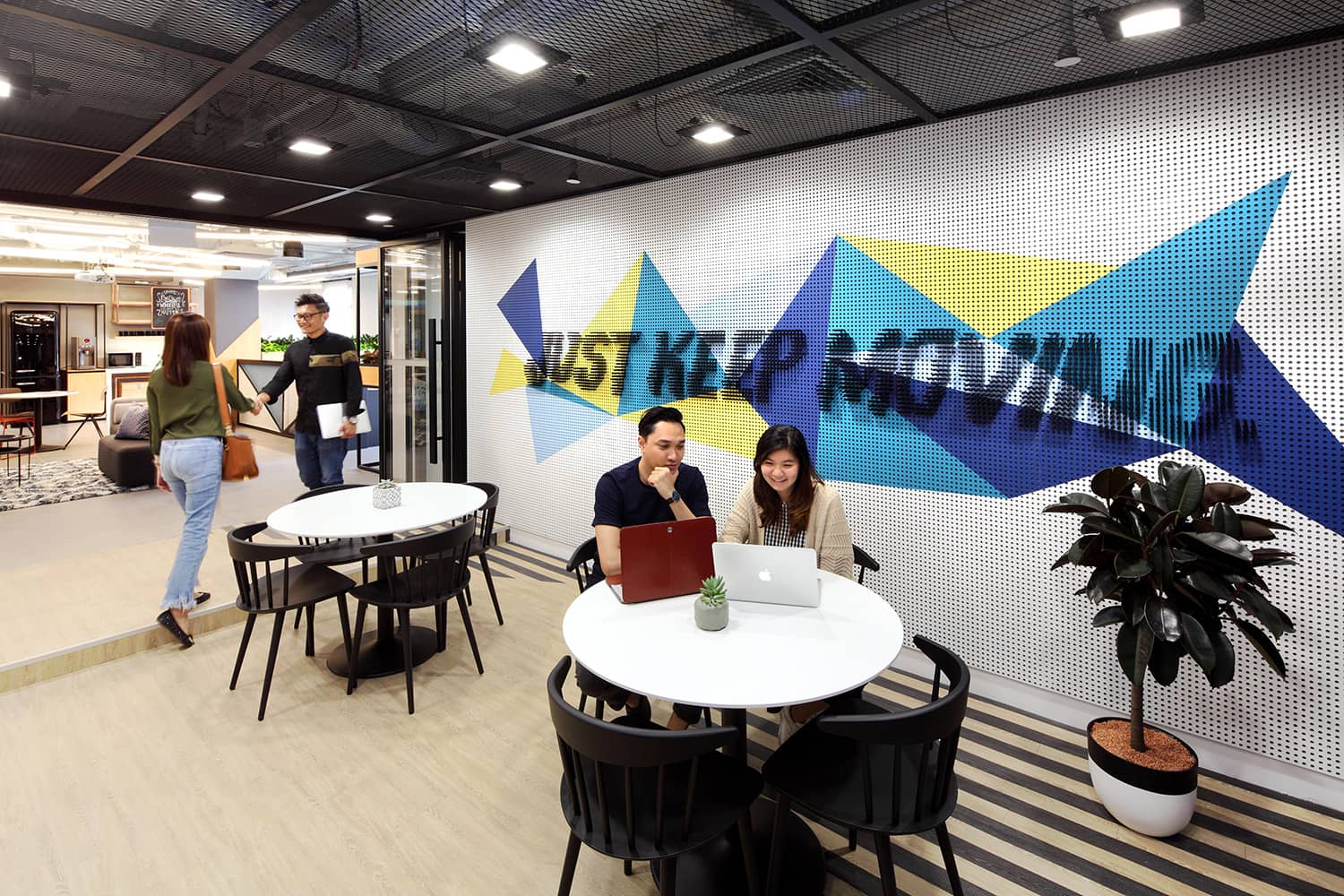 If you want an office in the shopping capital of Singapore, this is the perfect coworking office for you. Situated in Orchard Road, this location is close to several shopping malls and centres known for their various shops and dining options. The closest malls to this location are Orchard Central and Plaza Singapura, which are both just a minute away. Then, there's Knightsbridge Mall and Ngee Ann City 2 minutes away. And a little bit further, just 3 to 4 minutes away, there is the glamorous ION Orchard with its ION Art Program, Tangs, and Tanglin Mall. Furthermore, there's T Galleria by DFS just 6 minutes away. Aside from shopping centres, the location is also just 3 minutes away from Istana, the Office of the President of Singapore, and just 10 minutes away from the UNESCO World Heritage Singaporean Botanic Gardens. To get around easier in the area, there's the Dhoby Ghaut (CC1/NS24/NE6) station which is just a minute away.
UIC Building at 5 Shenton Way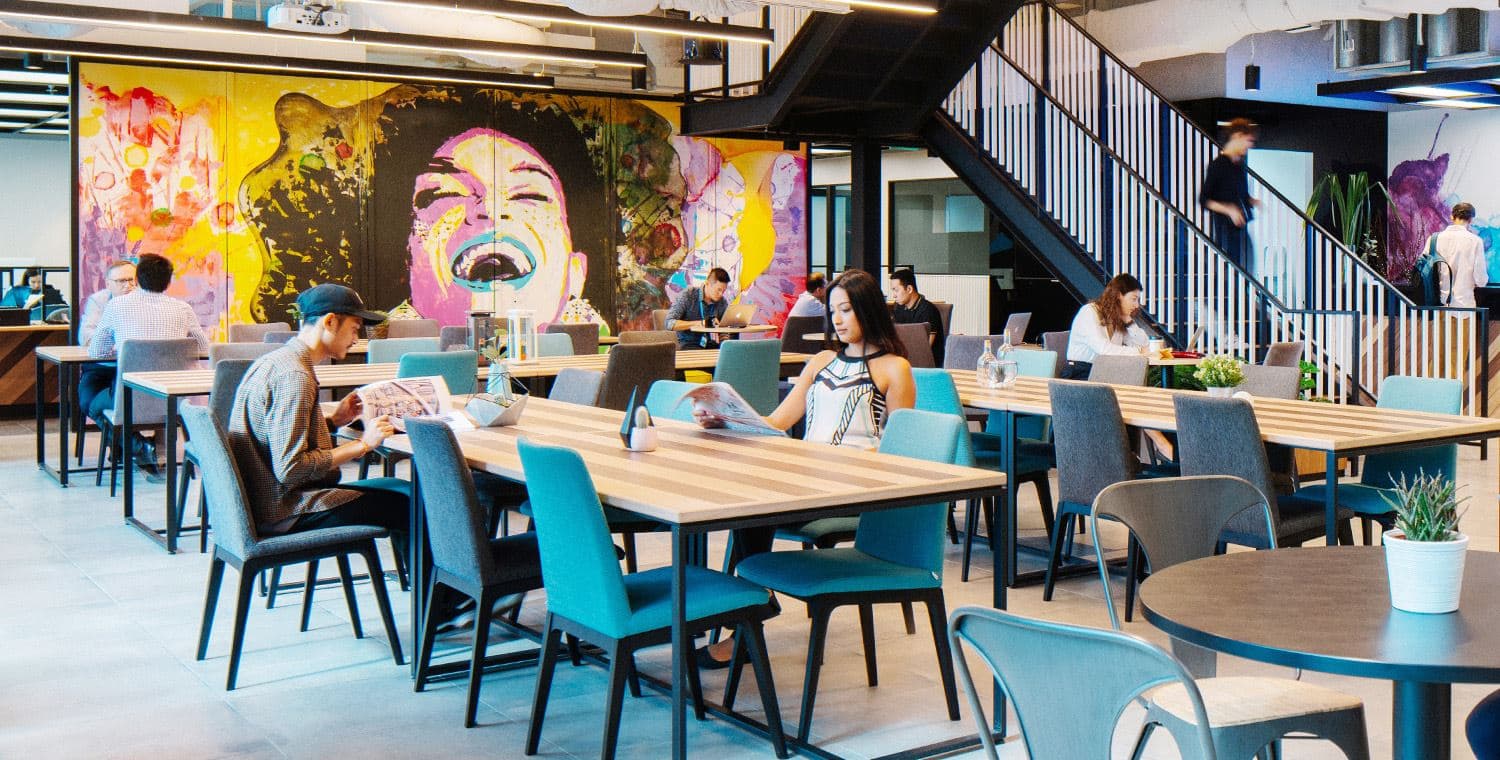 This coworking office within the CBD region is a good choice of business location for those looking to have a great sea-side view as well as remain within the vicinity of other businesses and some government offices. It's only a minute away from Robina House, Shenton House, and OUE Downtown Centre. It's also just a 2-minute walk away from the Singapore conference hall and 3 minutes away from the MAS (Monetary Authority of Singapore). For ease of transportation, Tanjong Pagar (EW15) station is only 4 minutes away, and for your shopping needs, there's Marina One shopping centre 8 minutes away.
51 Bras Basah Road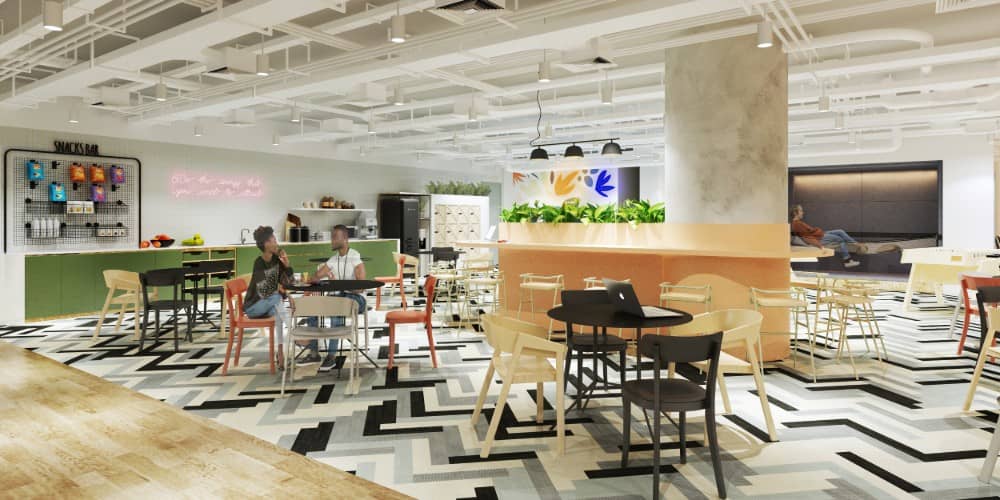 This coworking office within the Suntec region along Bras Basah Road is a great office location for businesses and professionals who benefit from the tourist attractions, as well as shopping malls, in the area. Just a minute from the location, one can visit the Singapore Art Museum, the first museum in Southeast Asia to have international-standard museum facilities and programmes. Then, 3 minutes away, there's the Cathedral of the Good Shepherd, Singapore's oldest Roman Catholic Church; 4 minutes away, there's historic CHIJMES; and 9 minutes away, there's the Civilian War Memorial to commemorate the death of thousands of civilian Chinese killed in the Sook Ching massacre during the Japanese occupation in WWII. For your shopping needs, there's Sunshine Plaza shopping centre 4 minutes away, and there's Bras Basah Complex 8 minutes away. Lastly, there's the Bras Basah (CC2) station just a minute away from the location for ease of transportation.
OCBC Centre East at 63 Chulia Street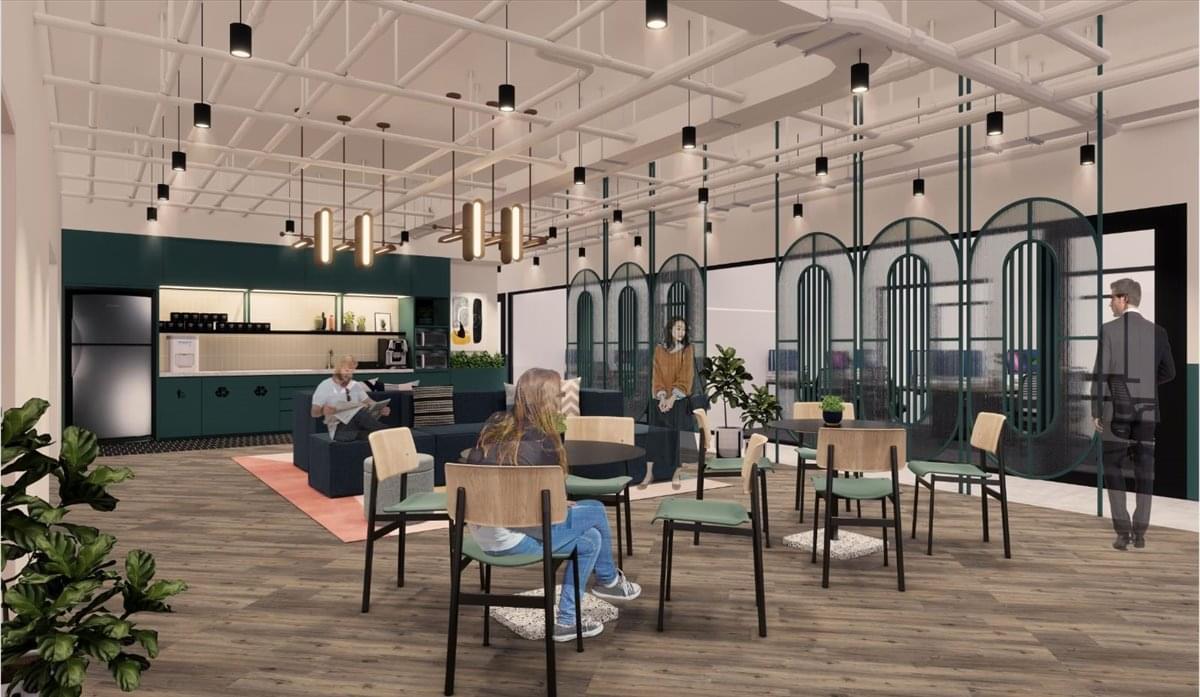 This Coworking Office in CBD is a great business location for those who enjoy being surrounded by various amenities from shopping malls and hotels to parks and mosques. Just a minute's drive away, there's One Raffles Place, and 2 minutes away, there's the Fullerton Hotel. One can also walk around Hong Lim Park 3 minutes away or visit the Masjid Moulana Mohd Ali MC. To go around more easily, one can travel using the Raffles Place (EW14/NS26) MRT station just 3 minutes away.
Tung Centre at 20 Collyer Quay
Notice: This office space is no longer available.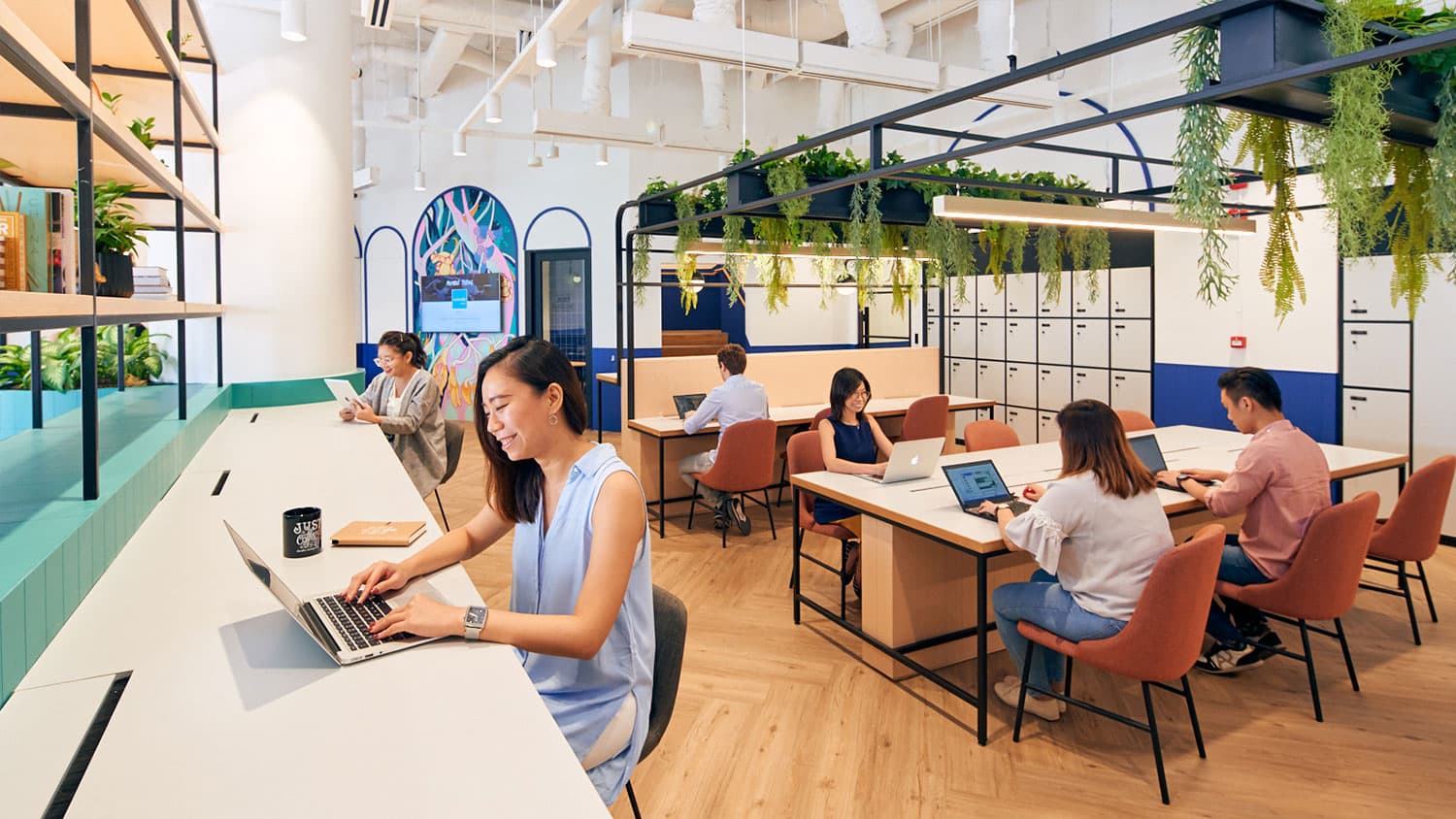 This coworking office in CBD is a great place to work as it's surrounded by malls, transportation facilities, and a luxury hotel. Among the malls nearby, you can visit the Change Alley Mall just a minute away to catch some bargains or you can visit the One Raffles Place shopping centre 5 minutes away for some shopping and dining experience. If you need to get around, the Raffles Place (EW14/NS26) station is only 3 minutes away and there's a bus Stop in 408 North Bridge Rd just 4 minutes away. Lastly, you can have an amazing dining experience or stay in the contemporary luxury Fullerton Bay Hotel which is just a close 4 minutes away.
JustCo Coworking Spaces, Hot Desks, and Office Spaces for Rent/Lease