Secure the perfect home for your business in Asia
Private Offices - Find a Private Office for Rent in Singapore ​
Search from top private office providers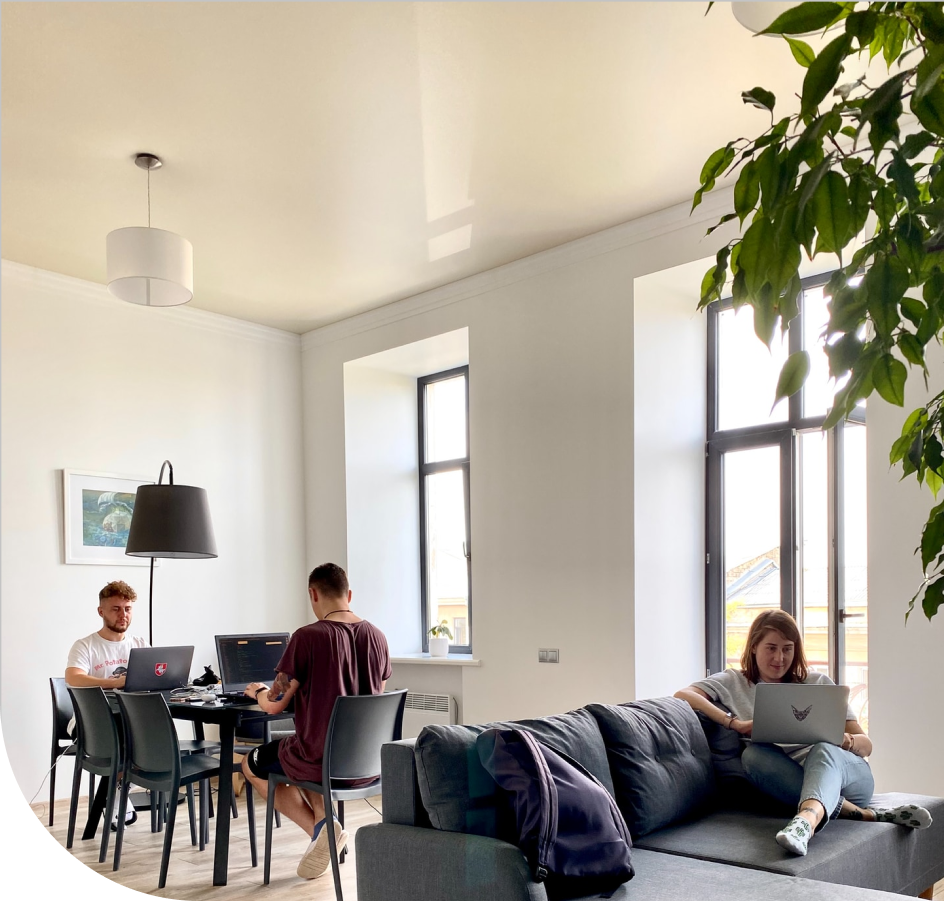 Singapore Private Office Spaces for Rent or Lease
How much will it cost to rent a private office in Singapore? Check out the rental rates per month for all the top private office space providers in Singapore. For any enquiries, contact us today!
Private Office Rental Price Per Desk in Singapore
Renting a Private Office Space in Singapore
When choosing your flexible workspace, you'll be considering just how much privacy you want in your workspace. On the high end of the scale? But still wanting a short-term lease and flexible benefits? Private offices are another popular option. You can still get the best of both worlds by landing a rental in a room separate from the open office. Private offices are a promising option for these demands.
osDORO teamed up with Distrii, Justco, WeWork, The Hive, The Great Room, Compass, The Work Project, Servcorp, and more.
Let us know your requirements and we'll arrange the best deal based on your needs. Begin your search and book a private office space tour today!
Frequently Asked Questions
Why should you rent a private office?

Private office spaces help eliminate distractions and encourage collaboration.

Not everyone works best in an open environment where distractions can easily interrupt one's work. Although collaborating with people is important, there are times when people need focus to get things done or they need privacy to discuss more sensitive matters.

Based on a survey conducted by Oxford Economics, employees rank the ability to focus and work without interruptions as the most important factor of a good work environment. A study conducted on workplace distractions found similar results; 52% of employees say they're more productive when not working in a noisy environment and 38% of them say they prefer having designated workplaces for quiet and noisy work.

Looking at these numbers, it seems that while it is important to encourage collaboration and communication within a workplace, providing employees with an option to work in private is just as important. It is important to revisit the value of working in private offices.

What are the benefits of renting a private office space?

Privacy

The main benefit you'd get with a private office is, as the name suggests, privacy. Having a space separate from the main office or other businesses sharing the facility can be useful for many reasons. Perhaps a small team will need withdrawal to achieve better concentration in a private office. Sometimes the level of peace and quiet needed is only achieved in a separate room. Confidential work and discussions will have a place to be taken part in as well.

Personal space

Having a private office means you can decorate the place as you wish. With no one else using the space, you can personalise it to your liking and increase your productivity depending on your preferences. Adjust the lighting, listen to music, or even put on aromatherapy. Plus, nothing says "official" like personal office spaces and tidy office rooms. There's no better way to own your flexible workspace than to add a personal touch to the room.

Freedom from distractions

Being enclosed in a space all on your own will definitely minimise the number of distractions you face on a daily basis. This helps maintain your focus on the tasks at hand, which ultimately, saves you time. After all, it takes an average of 23 minutes and 15 seconds to get back to your task after being distracted (Gloria Mark).

Security

Hand in hand with better privacy also comes better security. One smaller, lockable room is much easier to keep track of and protect than a large open plan office. When it comes to business and special projects, privacy is always important to minimise the risk of having information, money, or important equipment stolen.

Enhanced collaboration for small teams

Private offices aren't only for individuals, small teams also use them. Whereas open offices help with big-group collaborations, private offices help small teams collaborate better by minimising the number of distractions and interruptions.

Incentive opportunity

In certain organisations or companies, private offices come with a slew of benefits only granted to high performing individuals. This allows management to leverage from this premium and offer private offices as an incentive for those who deliver exceptional work.

How do I rent a private office in Singapore?

Let us know what specifications you need and we'll find you your private office. We also have a dedicated concierge who intimately understands the city and can give you a tour to help you find the best private office. 

osDORO makes it easy to find a suitable office space for your business needs. Given the sheer number of private offices available in the commercial real estate market, it's a feat to find a private office to suit your needs by examining them one by one. Why spend all that time endlessly searching for the right private office when you can have osDORO do the work? 

Things that could be included in a private office are the necessary furniture, internet and telephone access et cetera. Some are big enough to accommodate a single worker. Some can hold a team of people. Sizes of private offices vary, and so do rental prices, accordingly. Some private offices have features that make them more desirable and may up the price. For example, windows may add to costs if an outside view is important, as may better lighting or air conditioning. osDORO can help secure the best deal for you!
Did not find what you're looking for? Let us know your office space requirements, and we'll show you the best deals in Singapore based on your needs. Contact us today!