Flexible Office Spaces in the Marina Bay Area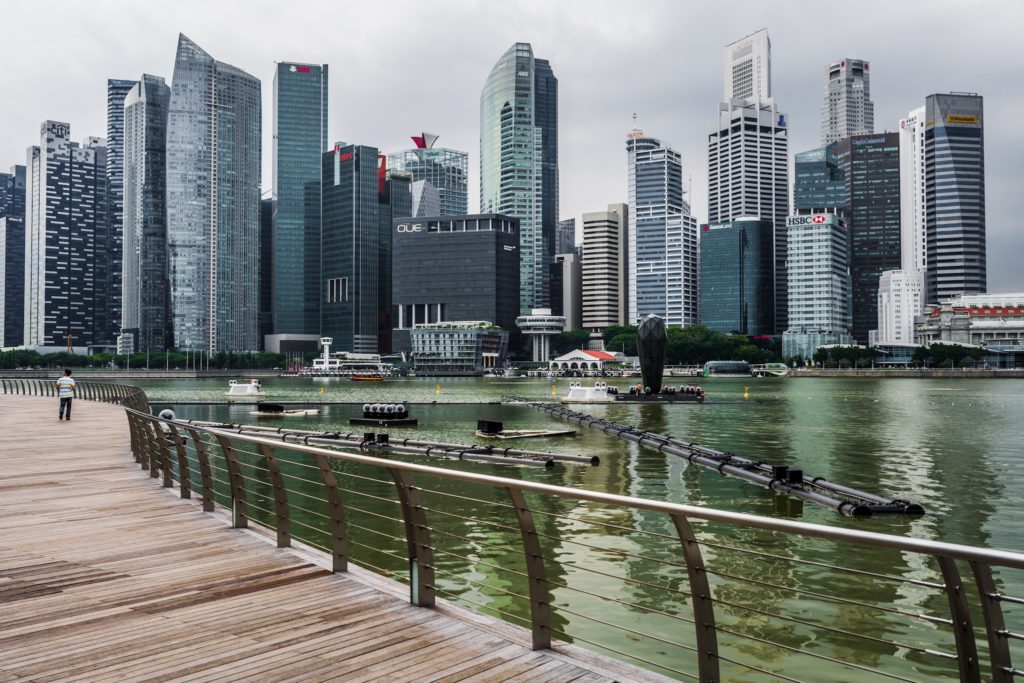 Marina Bay covers the actual bay located in the Central Area of Singapore and also the 360 hectares of reclaimed land surrounding the bay. Today, Marina Bay is one of Singapore's most iconic tourist places, most popular for its dreamy waterfront view which both newcomers and locals alike enjoy. 
Where to Find Serviced Offices, Coworking Spaces, and Private Offices in Marina Bay
When looking for flexible offices, one can take a look at One Raffles Quay at 8 Marina Boulevard, Ocean Financial Centre in 10 Collyer Quay, Asia Square in 12 Marina Avenue, or at Asia Square Tower 2 in 8 Marina View. Within Asia Square Tower 2, one can find offices for teams that range anywhere from 1 to 45. Be it a serviced office or private office, there's an office to match your needs and requirements. These fully furnished offices also come flexible rental terms. To top it all off, the location is also perfect for those who value accessibility — the office tower is only 2 minutes away from Downtown (DT17) station and 3 minutes from Marina One shopping centre.
Finding a good deal on an office space in Marina Bay can be easy. osDORO helps you find a perfect home for your business. Check out our properties in Marina Bay and book a private tour! If you're unsure where to look first, feel free to consult our local expert.
osDORO has access to hundreds of coworking spaces, serviced offices, and private offices in the Marina Bay Area. Request a quote today!
Office Spaces for Rent in Marina Bay, Singapore
Coworking Spaces in Marina Bay
| Marina Bay Coworking Spaces | Address | Contact |
| --- | --- | --- |
| Marina One East Tower | 7 Straits View | Get Quote |
| Marina One West Tower | 9 Straits View | Get Quote |
| Centennial Tower | 3 Temasek Boulevard | Get Quote |
| Marina Square | 6 Raffles Boulevard | Get Quote |
| 7 Temasek Boulevard | 7 Temasek Boulevard | Get Quote |
| One Fullerton | 1 Fullerton Road | Get Quote |
| South Beach Tower | 38 Beach Road | Get Quote |
8 Serviced Offices in Marina Bay
Marina Bay began land reclamation in 1969 and finished in 1992. Following the plans devised by URA (Urban Redevelopment Authority), Marina Bay's waterfront areas are open to the public and after much construction, it has become Singapore's focal point.
Today, Marina Bay is an embodiment of Singapore's vision to provide an environment which combines work, live, and play. It's a prime commercial real-estate location. Since its inception over 50 years ago, the area has had commercial, residential, hotel and entertainment establishments developed. From miles away, you can spot Marina bay's towering skyscrapers, consisting of numerous posh hotels and luxury malls that people from all over the world visit.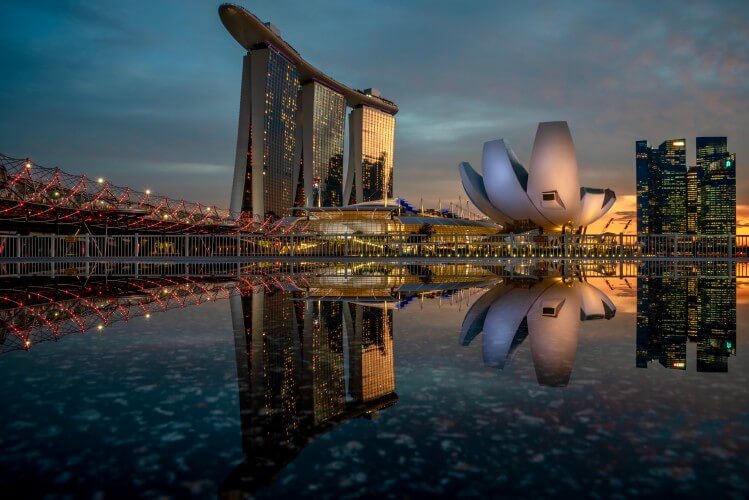 One of Marina Bay's most famous hotels is the iconic integrated resort (hotel and casino), Marina Bay Sands. Marina Bay Sands encompasses a whopping six million square feet, housing in it a mall, a museum, a theatre, 2 floating crystal pavilions, and also art-science exhibits; but most notably, it holds the world's largest rooftop infinity pool, the world's largest atrium casino, and the world's largest public cantilevered platform.
Marina Bay is surrounded by the perimeter of four of Singapore's other planning areas, namely, Downtown Core, Marina East, Marina South and Straits View. The Marina Bay people see today is divided into the Marina Centre and Marina South areas. Linking these two areas is the eye-catching pedestrian bridge, the Helix Bridge, the world's first-ever curved bridge known for its scenic view of the Singaporean skyline and Marina Bay's many attractions.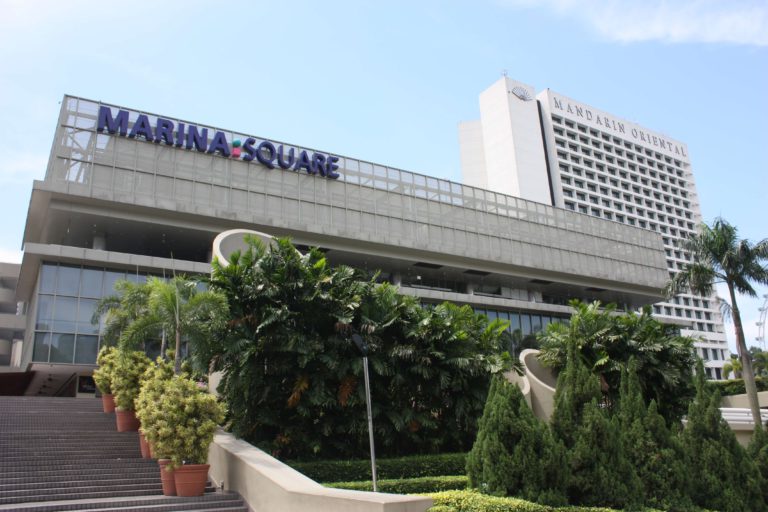 Marina Centre houses some of Singapore's most popular attractions. In Marina Centre, one can find Suntec Tower 5, Marina Square, Millenia Walk, and Singapore Flyer.
Suntec Tower 5 is an 18-story commercial building on Temasek Boulevard, a scenic road with a magnificent fountain centrepiece. In this high-rise, companies, businesses, and professional individuals can find flexible workspaces from private offices and conference rooms to hotdesks and coworking spaces. Meanwhile, Marina Square is a 59,000 square meter shopping mall, making it Singapore's largest when it launched in 1986. It's home to many multinational retailers but is most famous for its wide selection of local fair, making it easy for people to sample them all in one place. Another internationally famous mall is Millenia Walk, known for its higher-end retailers. There, you'll find Singapore's only park-and-dine food street where restaurants offer a range of dishes from Asian and International cuisines. Lastly, there's Asia's tallest ferris wheel, the Singapore Flyer. Standing 165 feet from the ground, the Singapore Flyer offers an outstanding 360 view of Singapore in 30 minutes. On clear days, it even allows people to glimpse parts of neighbouring countries, Malaysia and Indonesia. It also has a Flyer Lounge where people can enjoy a romantic dinner while basking under the moonlit sky.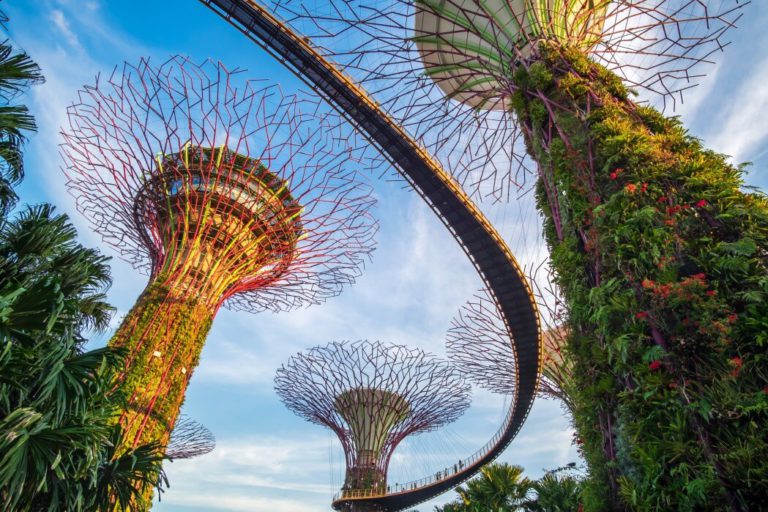 Marina South Areas have an abundance of redevelopment. With excellent infrastructure, and world-class cultural and entertainment facilities just a few minutes walk from the Financial Centre, one can easily find balance between work, play, and life. 

The land on which Marina South stands was reclaimed in the late 1970s to make way for what would today be Marina Bay's business district, the Marina Bay Financial Centre. Adjacent to the existing city centre, the Central Business Centre, and just south of the Downtown Core Planning Area, along Marina Boulevard and Central boulevard, one can find prime office spaces in the Office Towers of the financial centre. Aside from the large variety of offices to choose from, there's also a wide range of complementary uses and services to help make workspaces more convenient and flexible. Near the area, one can also find a live-in population in the Marina South private apartments. Together, these have contributed to the area's development into a round-the-clock vibrant commercial district over the last 20 years.

On this side of the planning area, there's Gardens by the Bay, a 101-hectare nature park; the Bayfront Garden, one of its three waterfront gardens, is located in Marina South. Marina South is also known for the Marina Barrage and Marina Bay Cruise Centre. The Marina Barrage is a dam built at the confluence of five rivers. It was designed to turn the waters of Marina Bay and Kallang Basin into a new downtown freshwater Marina Reservoir and its design won a Superior Achievement Award from the American Academy of Environmental Engineers in 2009. Meanwhile, the Marina Bay Cruise Centre, also known as the International Cruise Terminal, is a pier that has the ability to berth ships of up to 220,000 GT; this allows it to accommodate some of the world's largest ships.