Flexible Office Spaces with Meeting Rooms, Training Rooms, Private Booths, and Conference Rooms in Singapore
In a study conducted by IBM comparing the best performing businesses with the worst performing businesses, they found that "84% of employees in best performing organisations are receiving the training they need, a full 68% better than the worst performing companies." Meanwhile, LinkedIn's survey on the importance of workplace learning found that 94% of employees are likely to stay in their companies longer if their companies invested in their training and development.
In a time when the workforce is dominated by millennials, 50% of whom have no plan to stay with their companies in the next year, investing in training is a company priority to help minimize employee turnover. Part of this is using a great training room/ meeting room that will help facilitate better training and improve employee satisfaction and performance. 
Search now or send us a message if you need a flexible office space with dedicated meeting rooms or training rooms,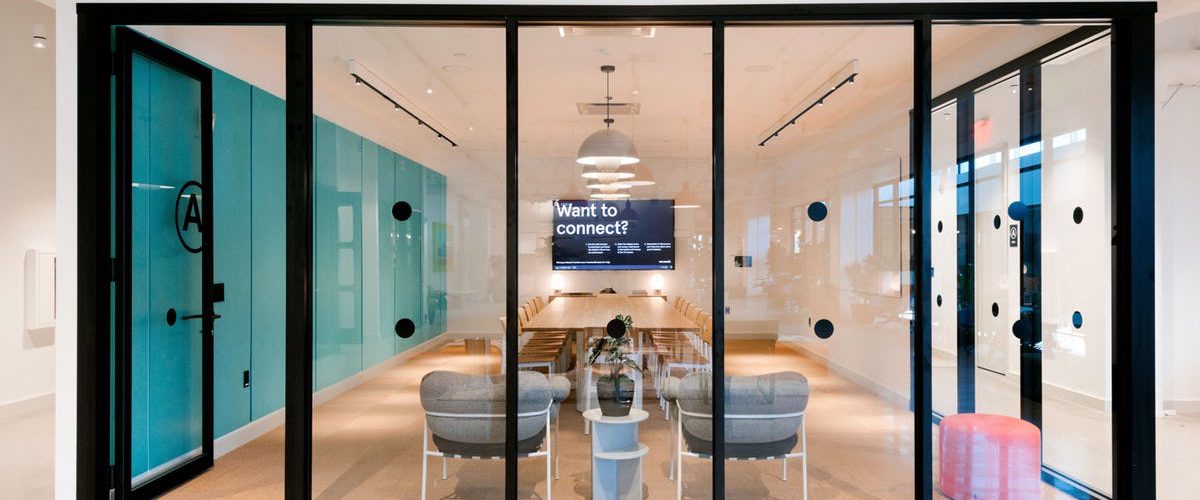 What are the benefits of using a meeting room or training room?

Good lighting

When selecting a good training/ meeting room, it's important to consider lighting and ventilation. Since people will be staying in these rooms for hours, it is important that they are well-lit, preferably with diffused lighting rather than direct lighting. If you have customisable lighting that can be tuned brighter or darker depending on the need, that's even better. This is because bright and direct lighting can cause glares when reflecting on gadget screens and projected images. Instead, opt for diffused lighting from natural sunlight; put windows in training rooms and provide blinds or drapes. 

Technology

Most meetings and trainings make use of gadgets either for note-taking or holding presentions. This means having accessible sockets or extension chords is a must. There should also be gadgets and equipment available for use. Such gadgets are scanners and printers, projectors and LCD screens, microphones and laser pointers.

Soundproofing

For optimum productivity, it's important for training rooms and meeting rooms to have some level of noise cancellation to avoid distractions. 70% of workers cite office noise as top distractors in a work environment.

Breakout spaces

When conducting trainings and meetings, big groups often get divided into smaller groups for more thorough discussions. Thus, it is great to have an option to let people break into smaller groups in different rooms or with the use of partitions to avoid creating too much noise. 

Storage facility

When the same people will be using the training room or meeting room for several days or extended periods of time, it's convenient for them to have storage areas where they can put equipment, materials, and personal belongings so they don't have to keep carrying them around. 

Saves space

For companies who wish to save office space, it's not practical to have an in-house training room or meeting room especially if it's not going to be used very often. Instead, it's more practical to rent them when the need arises.

Cut costs

Having a meeting room or training room that only sees the light of day every few months not only wastes space but also eats up your monthly rent. Renting them only for special occasions when you need the space is a great way to reduce costs. With the many available training rooms and meeting rooms available in the market, there's bound to be one that suits your needs and fits into your budget.  

Should you lease or rent a meeting room or training room?​

In any organisation or company, there will always be meetings held within teams, across teams, and even with people outside the company. Because of this, corporate offices typically have in-built meeting rooms and training rooms. 

But given the growing popularity of flexible workspaces in recent years and the increasing need to maximise space, more companies are now renting interview rooms and meeting rooms outside to save space within the office. 

Aside from companies, individual professionals and solopreneurs also rent meeting rooms and training rooms for holding important discussions with clients, consultants, and associates. Renting meeting rooms and training rooms is also a great option logistically when the parties who are meeting come from different locations and would like to meet halfway.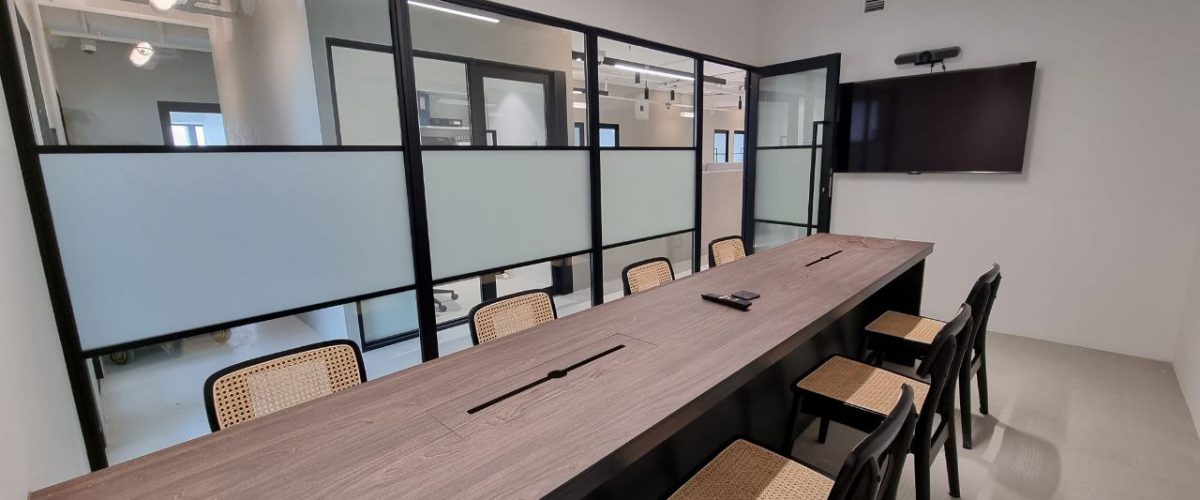 Looking to rent meeting rooms and training rooms? Tell osDORO your requirements and let us help you find the best one! No more endless browsing and waiting on scheduled emails about meeting rooms and training rooms. We also have a dedicated concierge who knows the area well; tell them about your needs and let them arrange a tour for you!