1. JustCo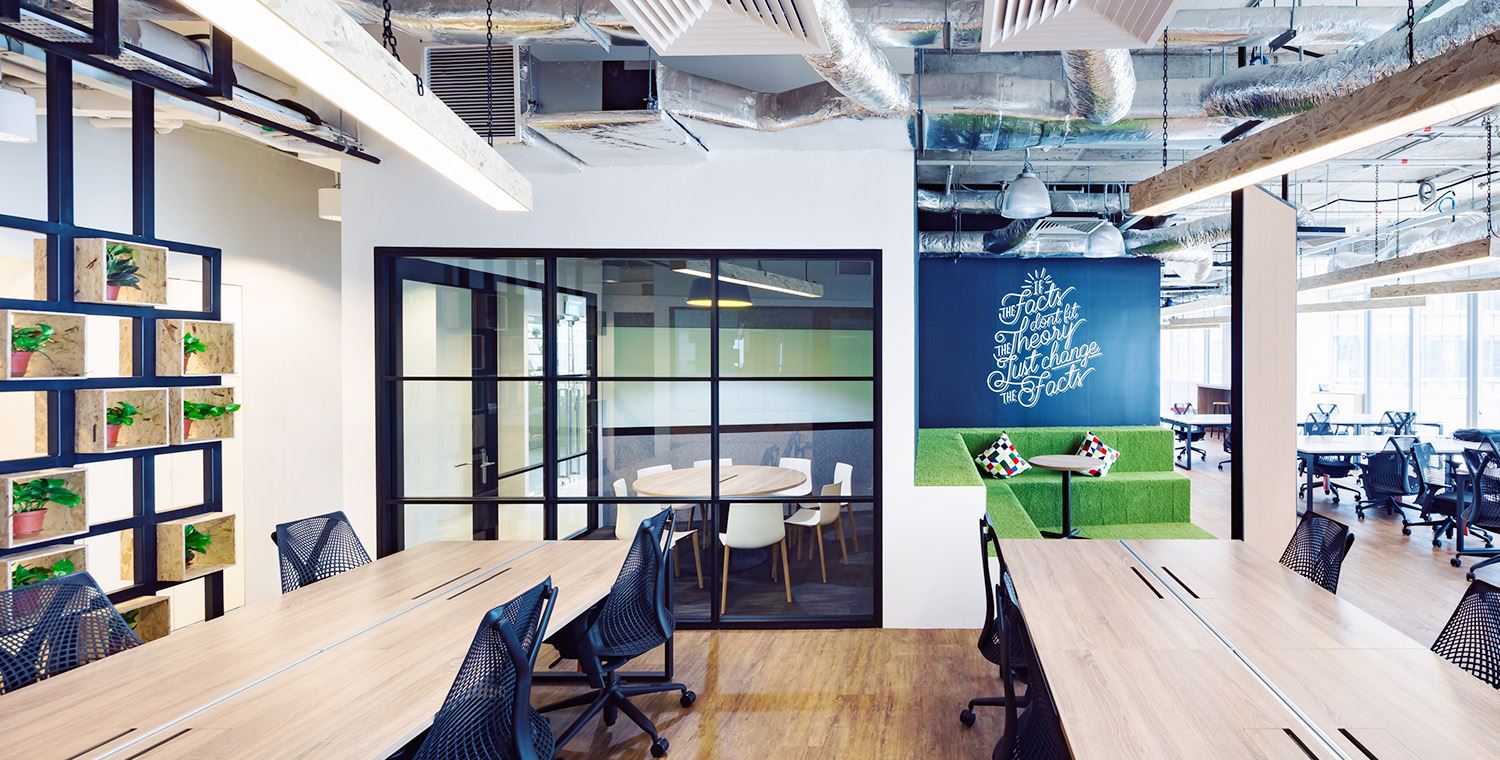 2. Distrii
A leading developer of customised smart office solutions, Distrii has accelerated across Asia working with 600 different companies and over 20,000 members.
Expand your network with their stimulating community through monthly member talks, seminars, mixers and lunches. Collaborating with businesses small and large, you will find a versatile multi-functioning Event Hall hosting networking, small learning workshops and team building sessions.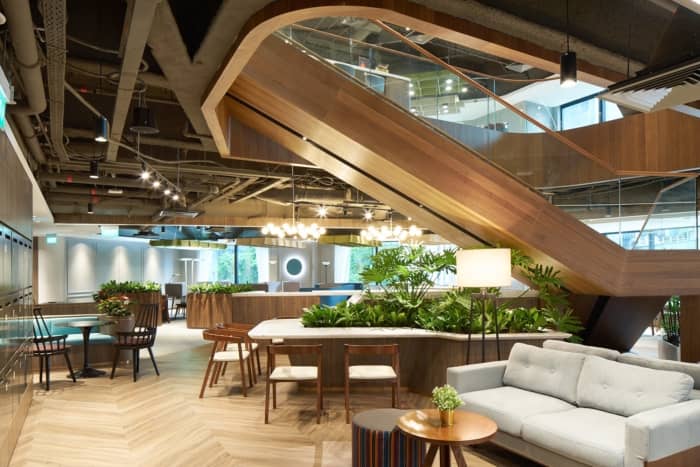 3. WeWork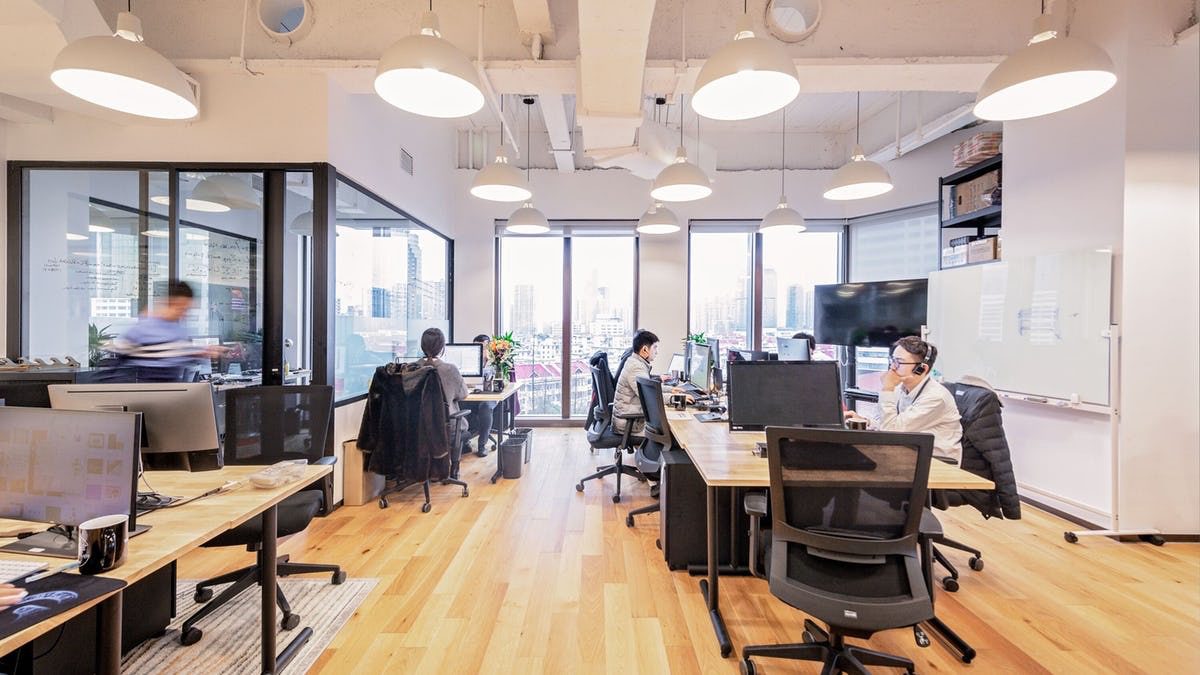 4. The Great Room
Lavish and well-equipped coworking spaces, The Great Room is strategically located in prime city spots across the Asia-Pacific region with thriving business-friendly neighbourhoods.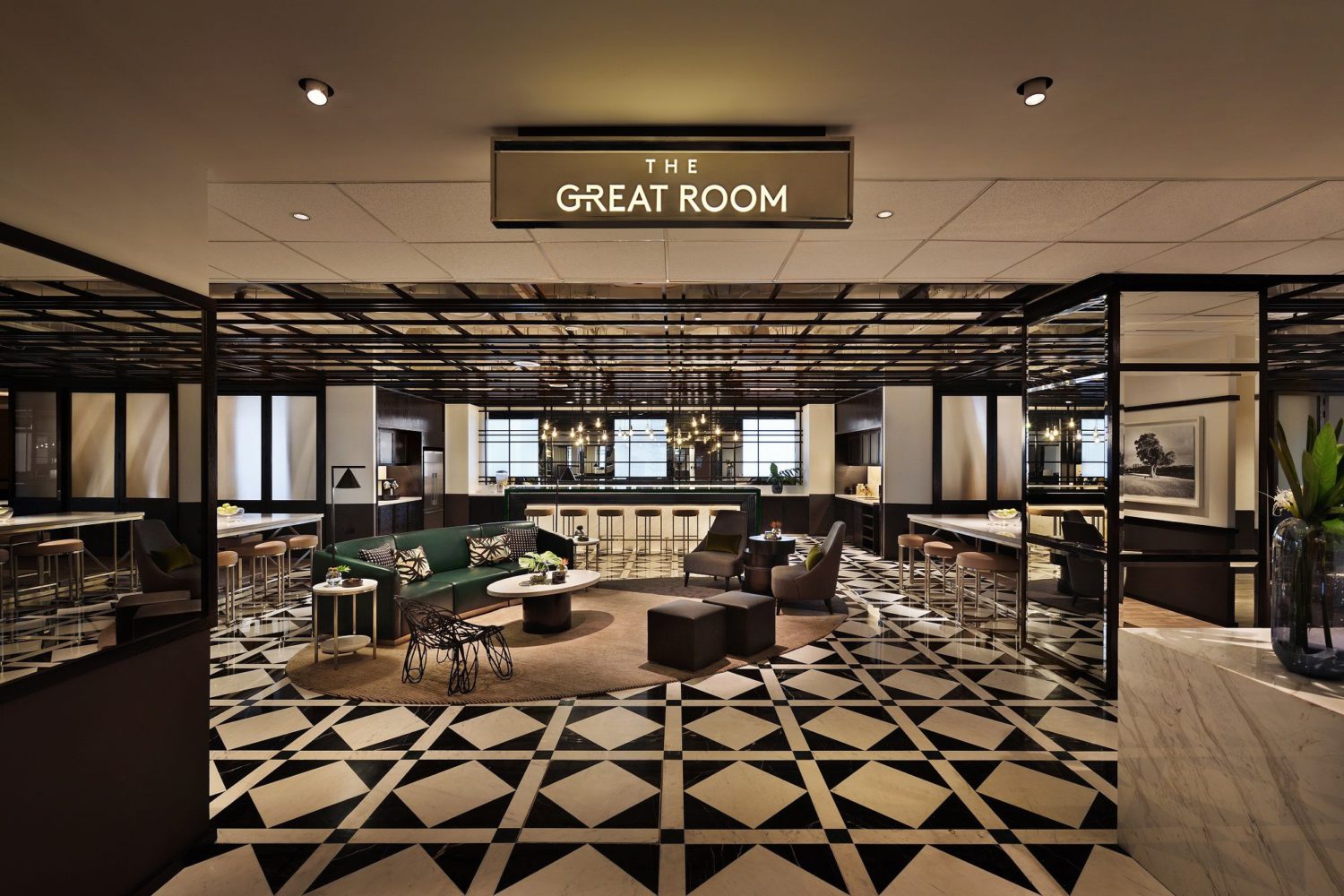 5. Servcorp
Servcorp boasts the best communication systems on the flexible office market, accommodating tenants local and abroad. Hosting 60,000 businesses in 150+ prestigious locations globally, Servcorp provides support unlike anywhere else with industry-leading technology, highly trained administrative staff and flexible terms.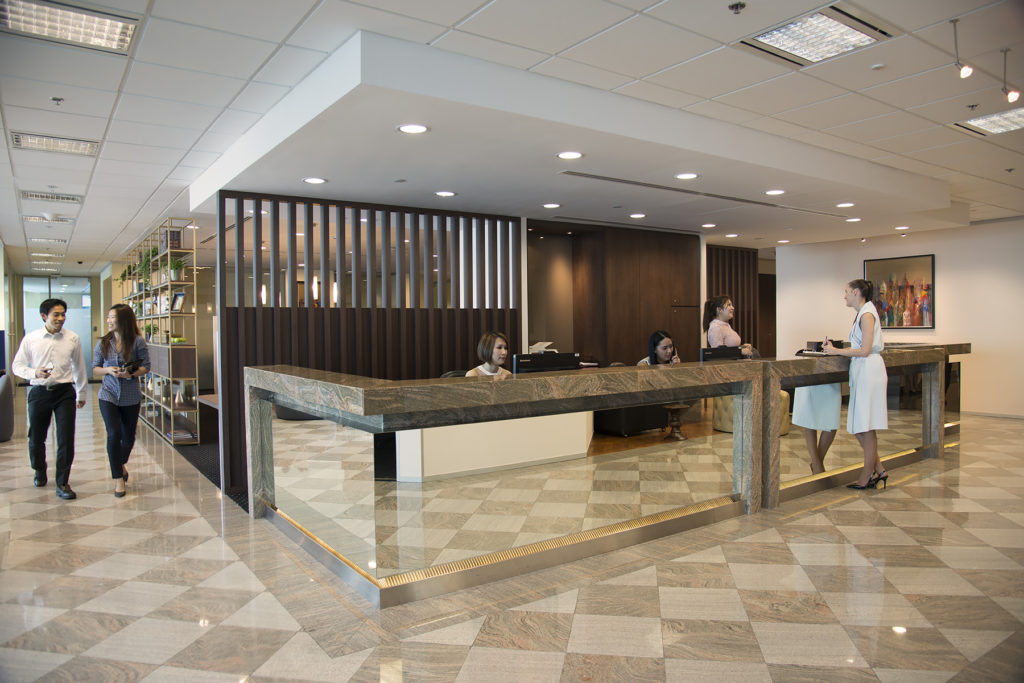 6. The Hive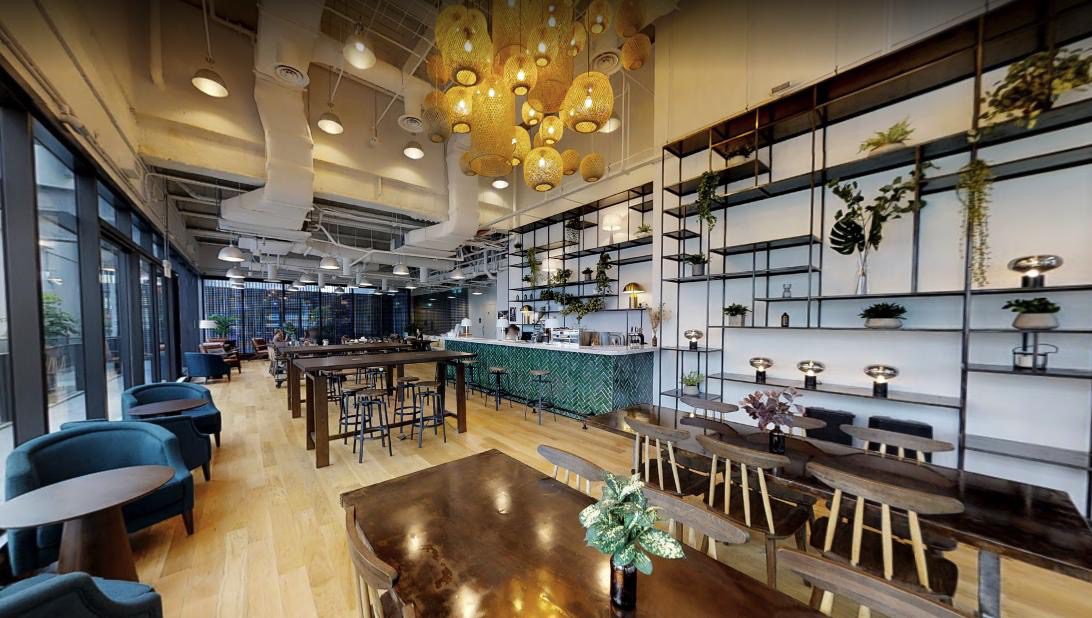 7. Compass Offices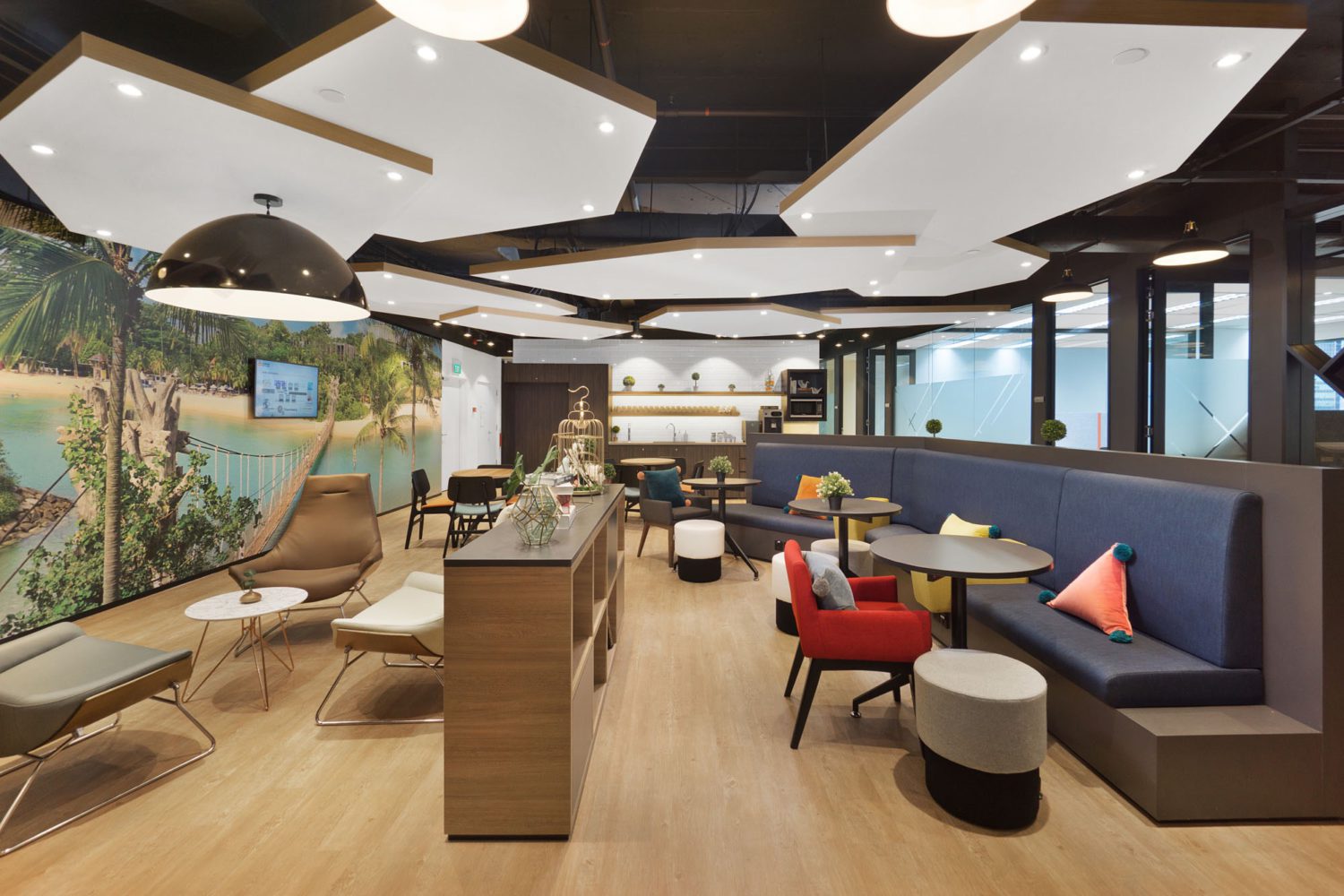 8. The Work Project
Award winning standards in workplace performance, The Work Project aspires to develop offices that change the way people feel about coming to work and building a strong community.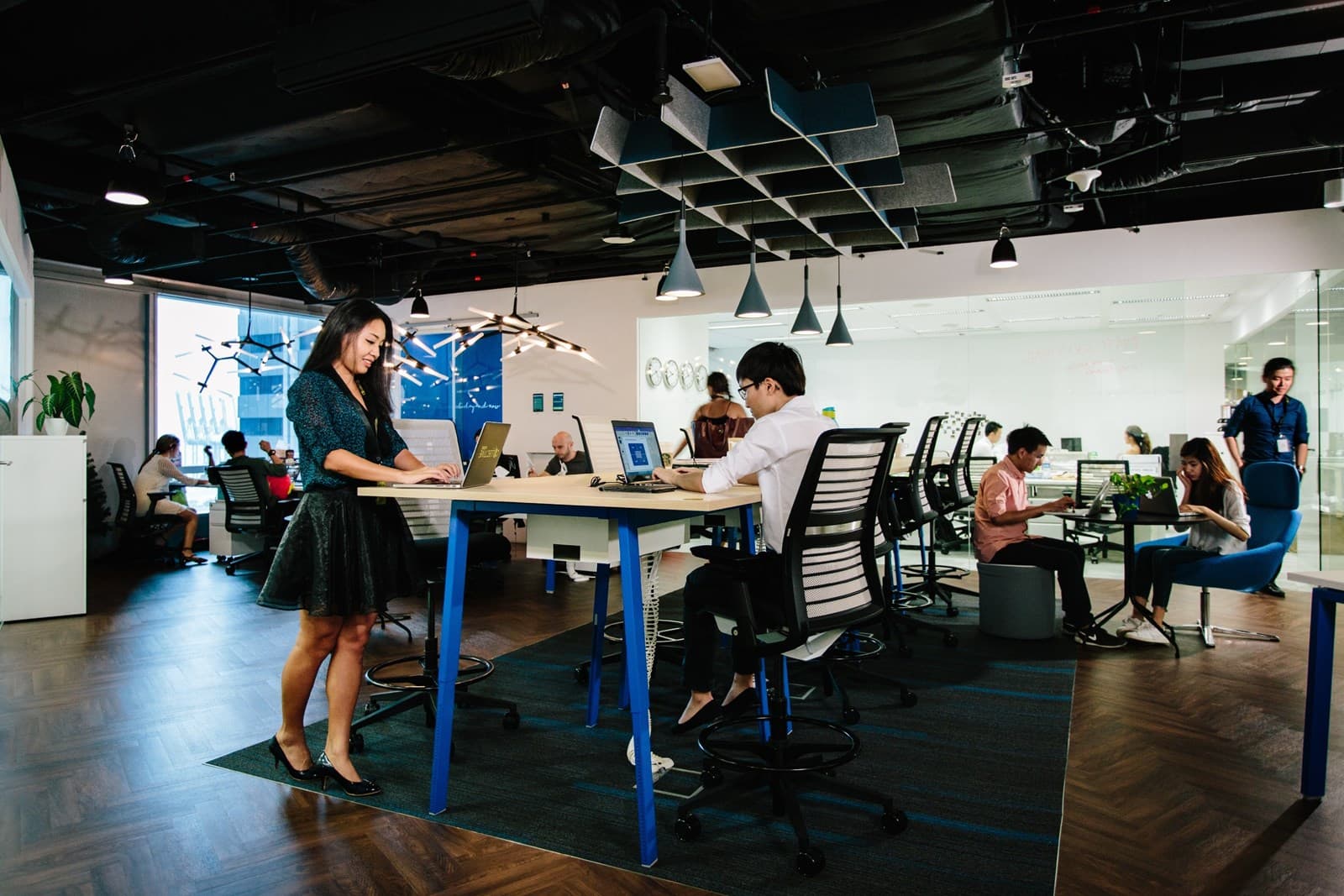 9. The Executive Centre
The Executive Centre is perfect for business professionals seeking the ultimate office experience.
10. Gather Cowork
This pet-friendly coworking company places a real focus on wellness in the workplace. The building itself is light and airy, with plenty of space and a lovely atmosphere.
11. The Cocoon Space
The Cocoon Space is an exceptional initiative by the Singapore Fashion Council, intended to support the local design industry.
They offer dedicated and hot desk tables along with a relaxing place to work and enjoy yourself.
The Cocoon Space is a haven for all things design and fashion. Alongside their various meeting and event spaces, members enjoy regular workshops, live performances, and pop-up activities.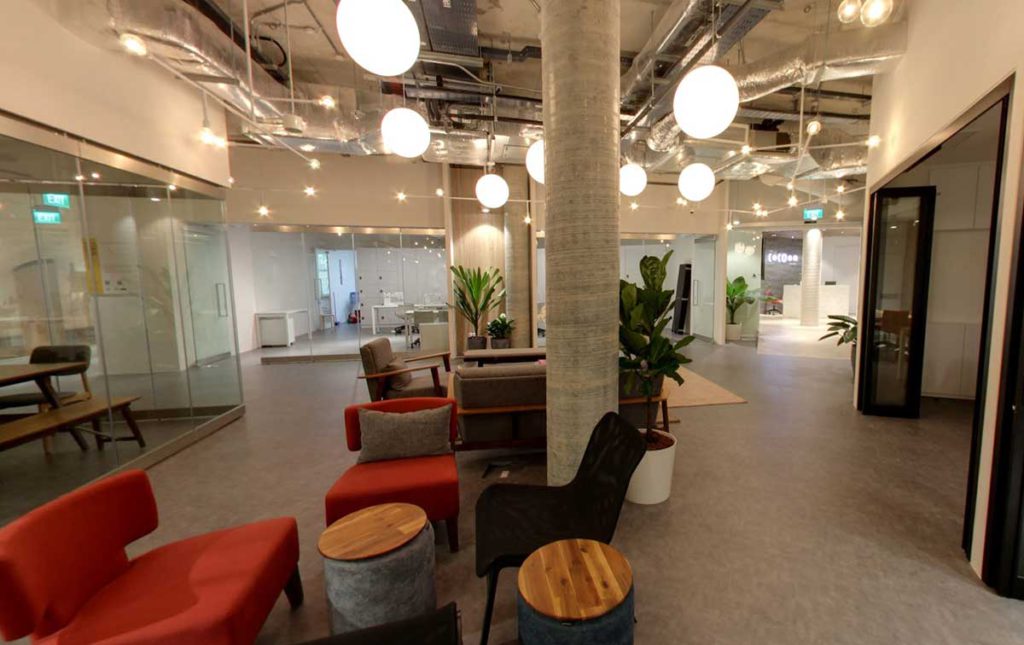 But what really sets them apart is the Makers Studio, an area packed with all kinds of professional machines for sewing, ironing, textile printing, and embroidery.Read more
This type of industry-specific co-working space is incredibly rare and beloved by the local arts community. Their high-tech facilities are carefully designed to accommodate a variety of businesses within the design industry.The Cocoon Space is the best place to access industry-grade machinery, unique networking opportunities, and a vibrant design community.
12. Spaces
Boasting over 511 locations around the globe, becoming a Spaces member is about a lot more than a desk.
Members enjoy unlimited access to beautifully designed office spaces, private rooms, and communal networking zones. State-of-the-art meeting rooms and comfortable break-out areas are built to impress.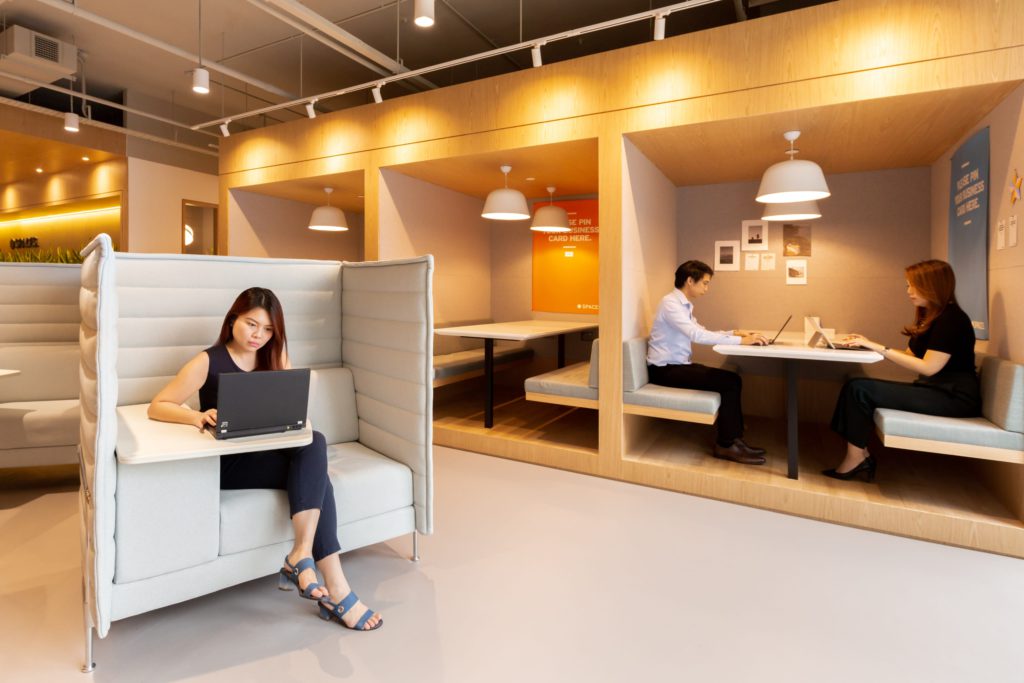 13. Genius Central
Genius Central is the perfect place for anyone sick of working from home and seeking a change of pace.
Modern dining meets community space in a fun and new way. Enjoy a healthy meal while meeting the many change-makers, entrepreneurs, and digital nomads who love to visit this local hub of innovation.
Genius Central helps you gain a fresh perspective in a healthier work environment and encourages you to eat, meet, and grow with them.
14. Mox
Home to hundreds of creative professionals, Mox provides the perfect place for creatives to collaborate, innovate, and grow.
Mox has built a community with the courage to be different. Positive attitude and genuine connection are at the core of their brand.
Their coworking space in the east of the city features 3D printers, laser cutters, specialized stations, design software and so much more.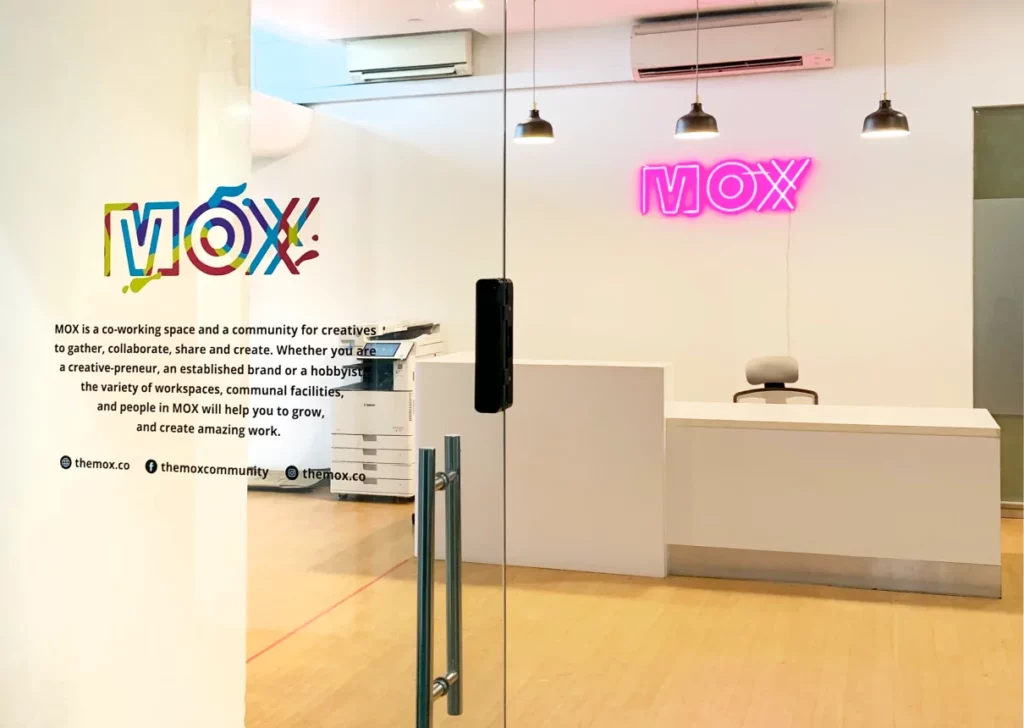 These unique facilities are crafted to support anyone interested in creative design.
Small businesses and solo professionals will love the dynamic and collaborative environment.
Only five minutes from Sixth Avenue and the beautiful Botanic Gardens, Mox's three-story facility also includes a retail space, workshops, and a co-working area for up to two hundred people.
Mox creates a truly collaborative environment for creatives to gather, share, and grow.
15. Camelot Suites
Nestled among one of the most historic and incredible districts of Singapore, Camelot Suites offers a great coworking experience.
The building itself is modern and sleek, with insanely fast internet, mail service, and around-the-clock access.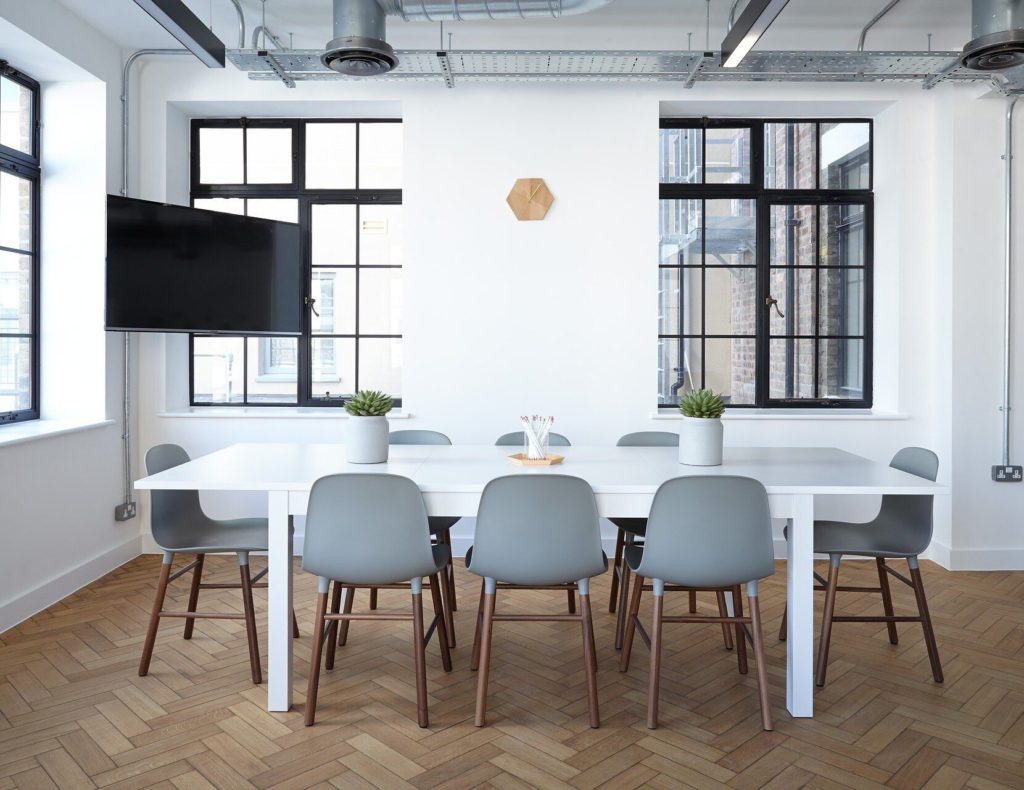 These boutique office spaces come in a range of flexible options, including dedicated desks and offices of various sizes. When your business grows, Camelot Suites are able to grow with you.
They also offer many opportunities to engage with professionals across all industries and meet with new contacts.
Camelot Suites has created an environment that allows you to focus on what's important, stay productive, and meet new people.
16. The Working Capitol
The Working Capitol features three prime locations across some of Singapore's coolest suburbs.
From the historic charm of Chinatown to the glittering heights of the business sector skyscrapers, The Working Capitol offers an urban oasis for productivity and creativity.
Embrace a new era of success with workspaces designed to inspire and connect. The Working Capitol's revamped heritage spaces offer sustainable and flexible office solutions for teams of up to 200.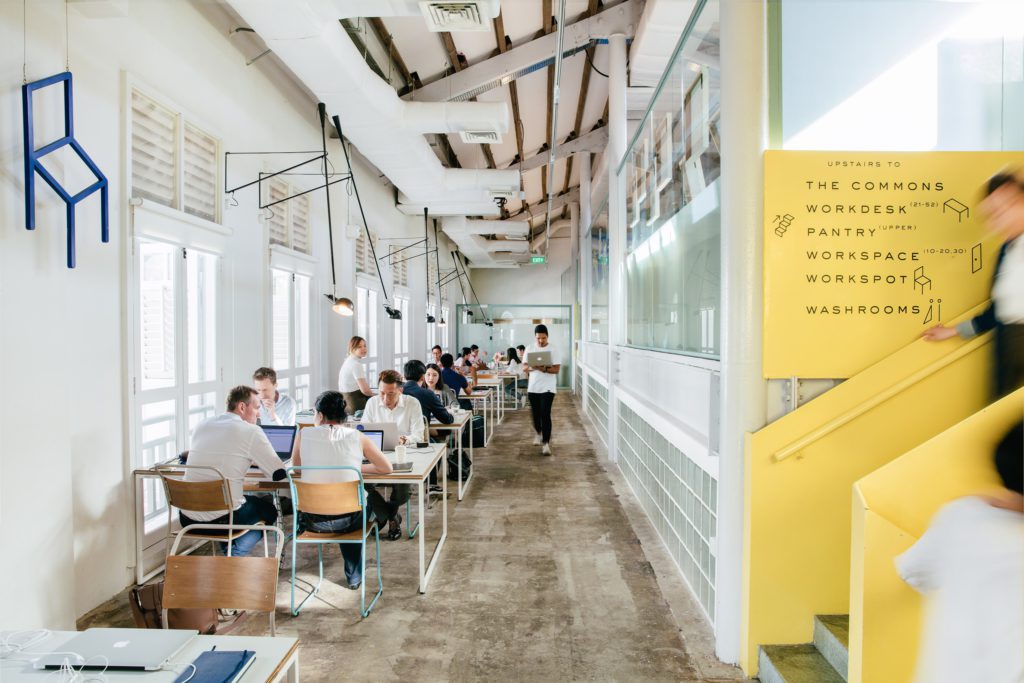 They're perfect for hosting product launches, workshops, seminars, and corporate events of any kind.
The Working Capitol also features impressive amenities, including printers, a ping pong table, and video recording equipment.
17. Tinkertank
Singapore is a haven for new entrepreneurial ideas and future business leaders.
Tinkertank aims to connect and uplift all kinds of creative individuals, makers, freelancers, and entrepreneurs.
Forget cookie-cutter desks and bland office spaces. Tinkertank contains 8000 square feet of industrial-style units perfect for start-ups and businesses of all sizes.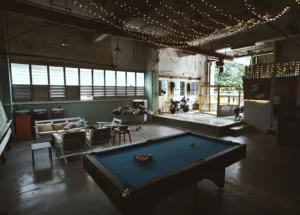 Every worker has the freedom to design their own dream space. Plus, you'll still have access to important amenities like shared pantries, entertainment facilities, and complimentary parking.
If you're looking to host an event, then you might try their BBQ and gathering space.
Or you can pop into the regular photo shoots, flea markets, and workshops that spring up around TinkerTank. There are so many opportunities to grow your business and make new connections.
Tinkertank is more than just a coworking space, it's a community of co-makers.
18. Kloud
Uplift your work experience with Kloud, Asia's most prestigious and impressive coworking provider.
With strategic locations at the Great Eastern Centre and Keppel Bay Tower, transport to and from the coworking spaces couldn't be easier.
The interior decor has the perfect blend of professionalism, comfort, and privacy.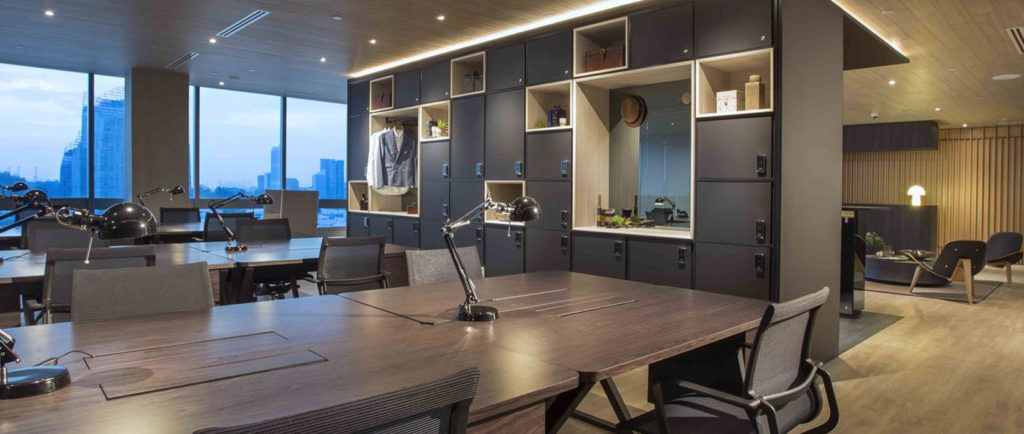 Collaborating within a team is essential, which is why Kloud spaces feature amenities like configurable seminar rooms, meeting rooms, discussion booths, and lounge areas.
Kloud also makes sure you have plenty of private spaces while still maintaining that communal feel. That way you can shift from working quietly to networking casually with ease.
There are many exclusive partnerships on offer and Kloud includes everything from individual desks and small suites up to enterprise solutions.
Kloud offers amazing views, excellent locations, and great services at competitive prices.
19. The Workshop
The Workshop is a great place to foster ideas and connect with like-minded individuals.
Their community-driven environment brings together people from diverse backgrounds and professions.
The specially built Workpods and Makerpods can accommodate up to 25 people and are intended to support a wide range of business needs.
With flexible offerings for every budget and business, it's easy to get started at The Workshop.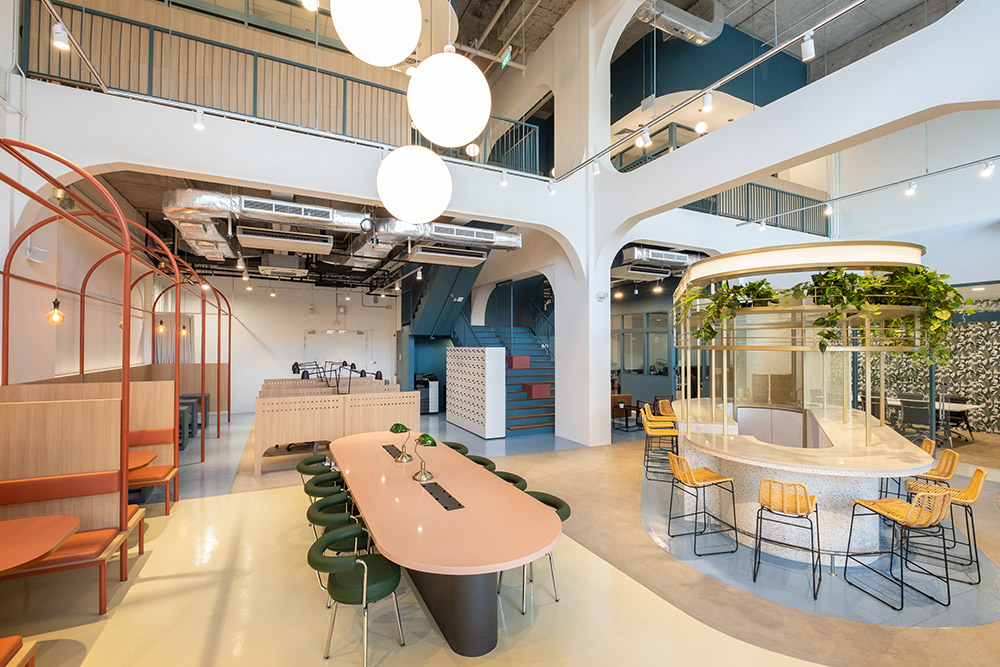 They boast four accessible and aesthetically impressive workspaces. Each modern and dynamic industrial space is strategically situated in the most vibrant and well-connected neighborhoods.
The Workshop also provides complimentary beverages, phone booths, parcel drop-off, nursing areas, and prayer rooms.
These shared amenities, competitive pricing, and hassle-free systems make The Workshop a popular coworking choice.
20. Level3
Level3 brings together start-ups, corporations, and skilled professionals from all walks of life.
Enjoy grand office suites and dedicated desks over a total of 22,000 square feet. Level3 also ensures 24-hour access, top-notch security, and high-quality services.
At Level3, your professional development is their top priority. Members are provided with plenty of opportunities to grow and collaborate.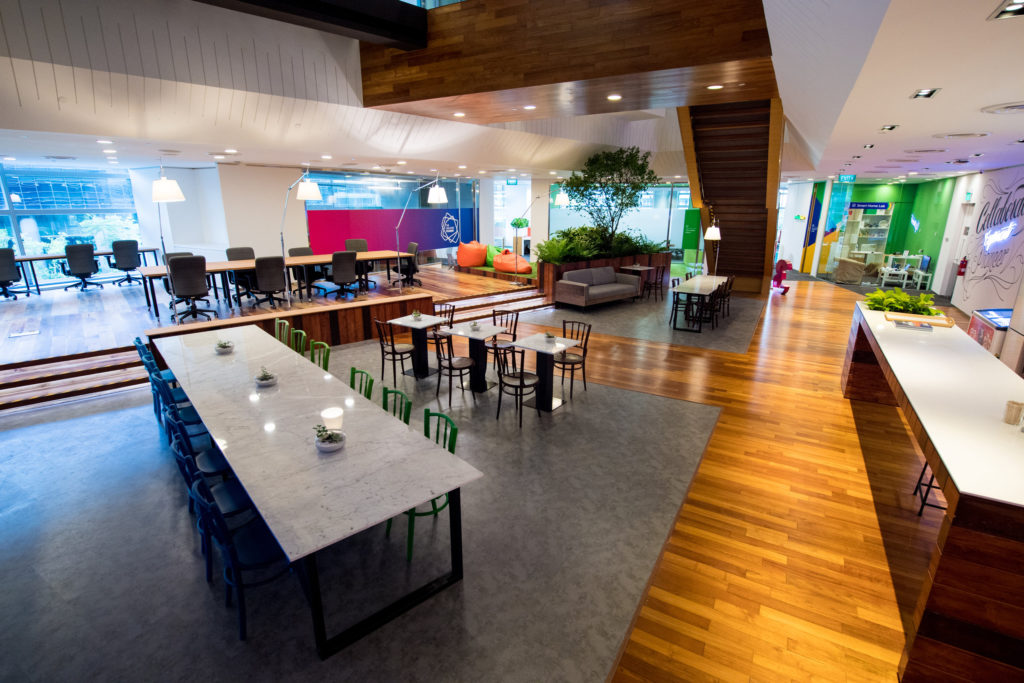 This unique coworking space is the ideal place to meet industry leaders and forge new partnerships. Plus, with regular speakers and networking events, it's never been easier to grow professionally.
Level3 is so dedicated to their local entrepreneurs that they offer a special discount for members of a start-up.
And if you're interested in spicing up your work life, then there are loads of great hackathons, workshops, and events to explore.
Level3 is the dream space for entrepreneurs looking to collaborate and grow.
21. SmartSpace
Located in the heart of the Singapore Arts Space, SmartSpace welcomes small businesses and startups of all sizes.
Founded with the simple desire to create a community of like-minded entrepreneurs, they've since grown to become a coworking icon. Now they cater to some of the brightest and most innovative local brands.
SmarstSpace has always believed that a truly great co-working space should be good on the inside and awesome on the outside.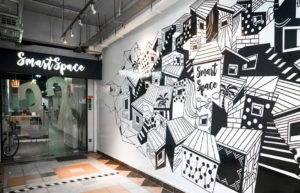 That means plenty of access to funky cafes, nice restaurants, exercise areas, and all kinds of other exciting places.
Their convenient locations make it easy to grab coffee with a friend or meet a business partner for lunch.
Leading corporations also rely on SmartSpace for all kinds of finance and admin support, including bookkeeping, payroll, and secretarial services. They're a one-stop shop for world-class corporate services.
SmartSpace is a cost-effective and convenient choice for any city professional.
22. Trehaus
A dream space for working parents, Trehaus is a co-lifestyle space combining a preschool, childcare, and business club.
This Silicano Valley-inspired school is a fully licensed preschool and childcare center that aims to nurture lifelong learners.
Step away and you'll arrive at the business club in City Hall.
There are plenty of opportunities to focus and stay productive in the Trehaus adult-only sanctuaries.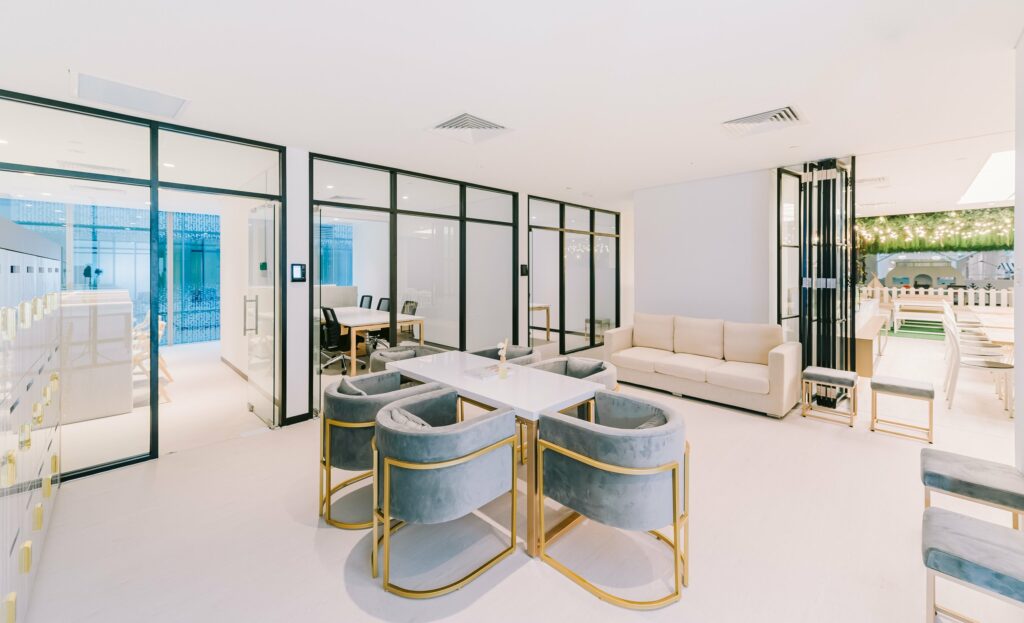 Meanwhile, their facility can look after four-month-olds all the way up to preschoolers. New parents never again have to miss that first smile, word, or step.
There's no need to choose between a happy family life and a successful career. Trehaus allows you to achieve career growth and still be there for your child's development and growth.
Trehaus supports working parents in achieving a successful career while also prioritizing family.
23. Paperwork
Paperwork is Asia's most creative coworking space, offering customized working spaces designed for innovation and collaboration.
Founded by a group of co-workers from different countries, Paperwork is built for collaboration.
Their mission is to create an abundance of opportunities for their members. This means helping professionals hone their skills and forge new partnerships with networking and upskilling events.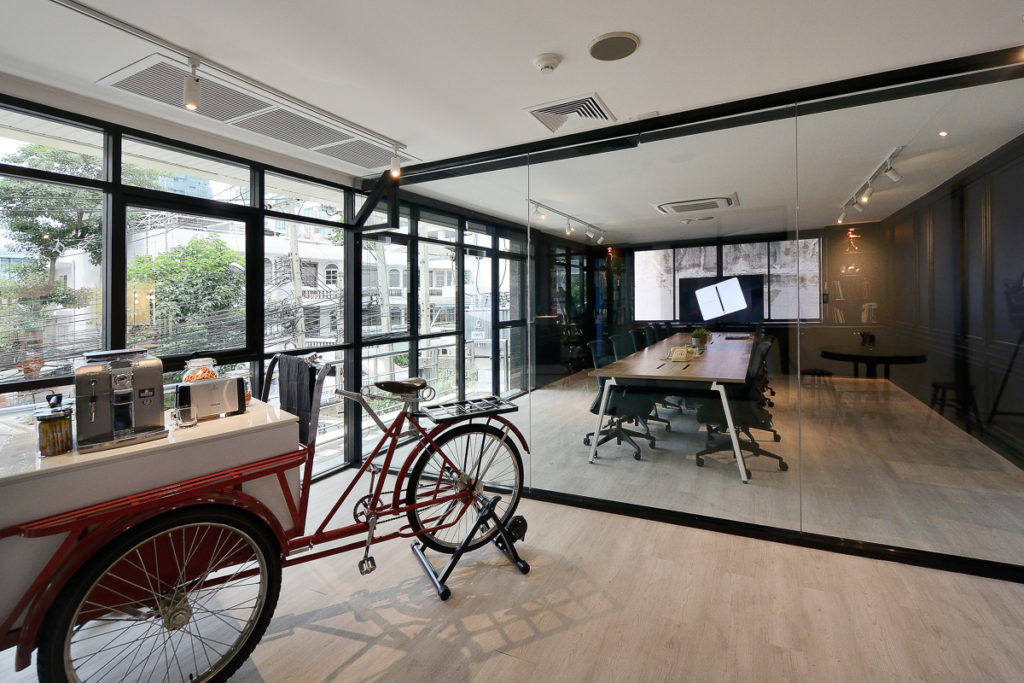 If you have an event of your own, then Paperwork offers an intimate and professional environment for both formal and informal functions.
Establishing real connections is what turns a group of workers into a community.
Paperwork has thoughtfully designed its coworking spaces to encourage the sharing of skills and passion between people of all ages and backgrounds.
24. Crane
Crane is one of Singapore's most stunning coworking spaces and a collaborative place for global thinkers.
They occupy all three stories of the beautiful corner building on Joo Chiat Road, which stands proud among a stretch of Peranakan heritage shopfronts. The unique post-war architecture is like a hidden gem in the suburban neighborhood.
Set among the historic Kampong Glam, their location on Arab Street is equally exciting.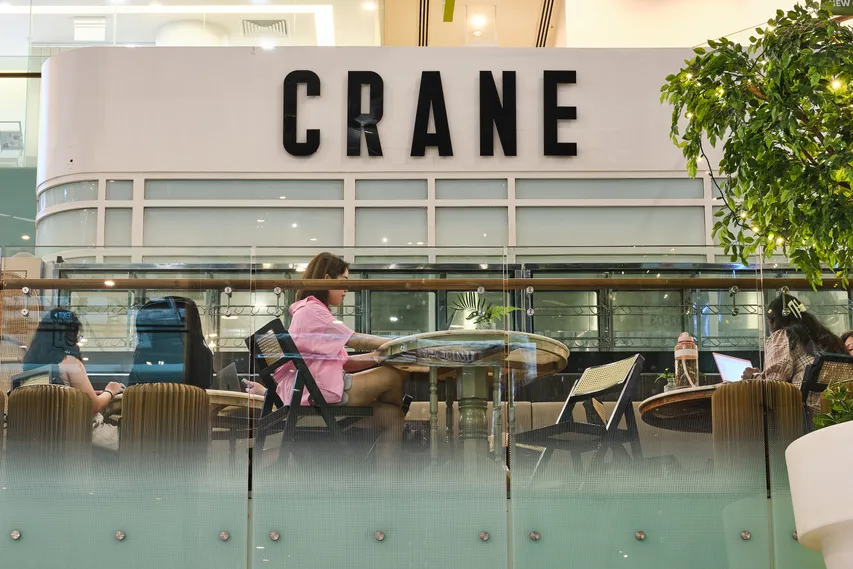 The beautiful shophouse features spacious hot desks and meeting rooms by day and games and event spaces by night.
Each space includes cozy and comfortable nooks, ideal for creative brainstorming, hosting a team, or simply relaxing. They also feature specialized areas, including a podcast room, sleek private offices, and open-air spaces.
Crane offers beautiful coworking spaces for a vibrant community of creators.
25. Cocre8
At Cocre8, comfort is king. Their goal is to create the most conducive and comfortable working environment.
They believe that the key to being happy and productive is supporting your physical and mental well-being.
That's why 50% of their walls are windowed, to ensure plenty of soft natural light.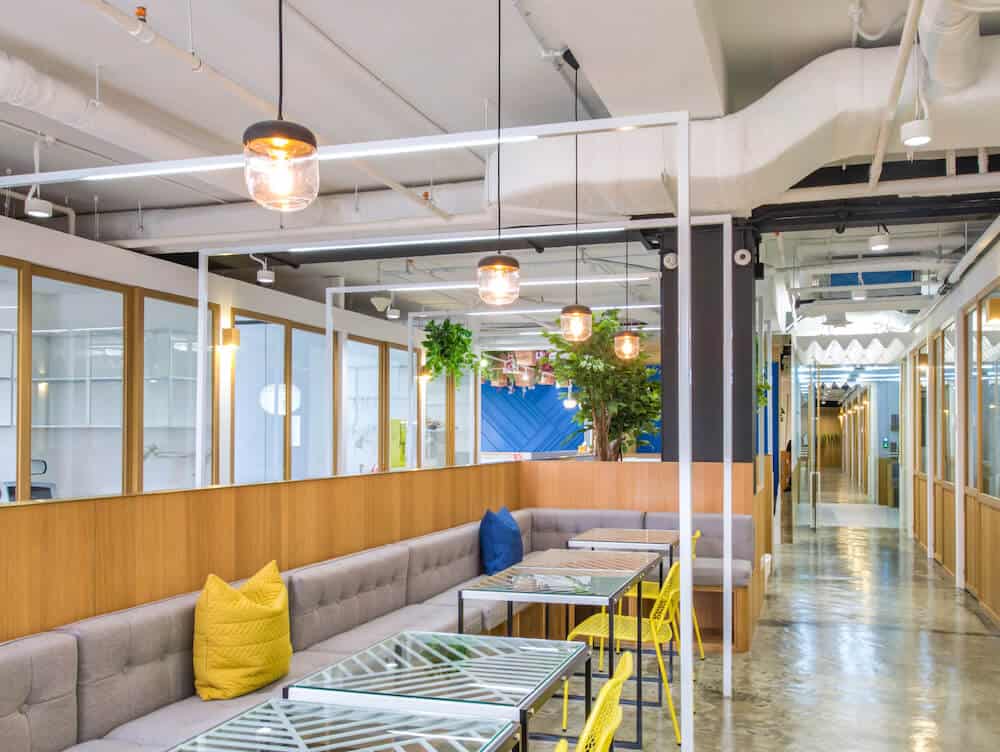 Sit back in the ergonomic chairs and get to work on a spacious desk. This convenient coworking space is all about creating a stress-free work environment.
Plus, getting to work has never been easier with the workplace only a few minutes walk from Orchard MRT station. And with 24-hour access, you can set your own hours, perfect for early risers or night owls.
Cocre8 provides a wonderfully comfortable and convenient coworking space.
26. One&Co
One&Co offers premier workspace solutions for companies of all sizes. Inclusion, innovation, and impact are at the heart of their coworking space.
Designed for comfort and optimized for efficiency, One&Co offers a truly sophisticated experience. Their dynamic workspace is only two minutes from the railway station, in the vibrant CBD area of Tanjong Pagar.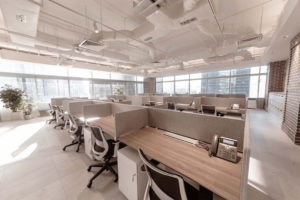 One&Co features exceptional networking opportunities and access to a welcoming and skilled community of corporations, entrepreneurs, and freelancers.
The beautiful design provides a gentle sense of warmth and effortlessly encourages collaboration between members. It's easy to shift from quietly working to seamlessly networking.
One&Co has formed strategic partnerships with some of Asia's leading corporations and continues to provide its members with unparalleled growth opportunities.
With the help of One&Co, building a business in Singapore has never been easier.
27. Spaceship
Spaceship combines coworking and e-commerce in a fully comprehensive solution.
Their top-notch amenities include meeting rooms, a fully-stocked pantry, front desk reception, and enterprise-grade wifi.
But building an e-commerce business is about more than just a workspace. Spaceship also offers heavy-duty shelving, a product photo studio, an onsite logistics service, and shipping zones.
Spaceship combines quality, efficiency, and competitive pricing. That's why over 10,000 customers use the innovative storage and coworking innovator, including leading corporations such as Linkedin, Zoom, and Facebook.
Flexible solutions ensure that your storage and workspace can grow along with your business.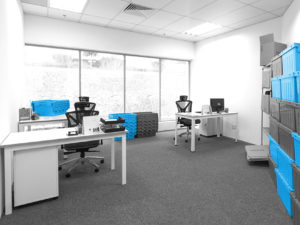 Hire anything from a casual desk to a full-caged storage space equipped with heavy-duty shelving. Their coworking spaces are flexible to match the dynamic nature of an e-commerce business.
Spaceship has all the benefits of a high-quality coworking space plus the resources of a traditional warehouse.
Accelerate your e-commerce business with innovative coworking solutions from Spaceship.
28. Co.
Driven by a community of creative and ambitious individuals, Co. is a place to make big dreams a reality.
Their focus has always been on curating a dynamic and professional space for bold innovators and inspiring creators. Co accommodates a wide range of social events, team-building activities, debates, dinners, and launch parties.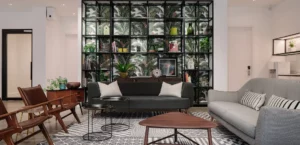 Empowering minds and activating spaces are at the core of Co's innovative and dynamic shared spaces.
Lounge chairs and lush foliage blend together for an effortless historic charm.
Nestled in a beautiful heritage shophouse, Co brings together the brightest neighbors and partners in the downtown Singapore district of Duxton.
Members also enjoy communal resources including printer capabilities, mail handling, housekeeping, and community programs. Book one of their aesthetic meeting rooms or relax in one of the serene break-out areas.
Co takes pride in creating and maintaining a coworking space perfect for their community.
29. Workcentral
Workcentral supports productivity and growth for businesses of all sizes.
Their convenient location in the Dhoby Ghaut area is directly between the popular Orchard Road shopping belt and the prestigious CBD.
Workcentral's sophisticated and dynamic workspace is easily accessible and includes a range of complimentary services. Even if you're not a member, you can still host a function in their wonderful meeting and event spaces.
They're perfect for maintaining an impressive corporate aesthetic at exclusively low prices.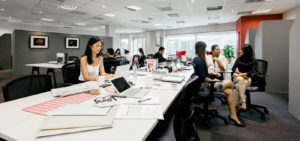 Workcentral is experienced with supporting freelancers and small businesses, all the way up to major corporations like Visa and Porsche.
Their focus is always on fostering productivity and creating a truly conducive workspace.
Many members find Workcentral so comfortable and welcoming, that they think of it as a second home.
Workcentral is the most impressive coworking space for freelancers and entrepreneurs.
30. Core Collective
The first of its kind in Singapore, Core Collective is a thriving center for fitness, wellness, and lifestyle professionals.
Each of their four locations offers a unique experience, ranging from an urban gem in the heart of the CBD to a restorative escape in Sentosa, to the south of Singapore.
Core Collective are experts in combining fitness, wellbeing, and productivity.
Not only will you enjoy a beautiful workspace guaranteed to impress customers, but you also gain access to appointment booking systems, laundry rooms, and plenty of marketing opportunities.
The use of shared space and regular events encourage collaboration among health and wellness professionals.
Core Collective includes a wide range of businesses, making it easy for customers to access a variety of services and for businesses to reach new clients. This holistic approach to coworking benefits both customers and businesses.
Core Collective is the dream space for fitness, health, and wellness professionals.
How much does it cost to rent a co-working space in Singapore this 2023?
Monthly rental prices start from $200 to $1,000 (or more) depending on the type, size, and location of the co-working space. The monthly office space rent in Singapore is between $3 and $8 per square foot per month. To give you more of an idea, here are the base prices for the top coworking spaces in Singapore.
Singapore Coworking Spaces – Pricing Table
For bookings and pricing enquiries, you may reach us on +(65) 9115 3750.
Where can you find coworking spaces in Singapore?
Here are the most popular locations in Singapore where you can find co-working spaces.
Check out our office locations here.
Why do Singaporeans choose to work at co-working spaces?
As you've probably noticed, these past years have challenged our traditional working styles, arrangements, and habits. Recently, more and more businesses are encouraged to work remotely – which usually involves working from home. While it sounds great in theory, this option doesn't work for everyone. There are simply too many distractions (like other family members, pets, household chores, Netflix, and the fridge…) that can impact productivity. And if you live by yourself, there's also the risk of feeling isolated and lonely at times. This is where co-working spaces come in.
These shared office spaces provide an attractive and flexible working alternative to working from home. Increasing in popularity across Singapore, co-working spaces have enticed many small business owners, freelancers, and professionals, who've seen the value in the short to medium-term leases.
Did not find what you're looking for? Let us know your requirements, and we'll show you the best serviced offices, hot desks, and coworking spaces in Singapore based on your needs. Contact us today!
Get Office Quote