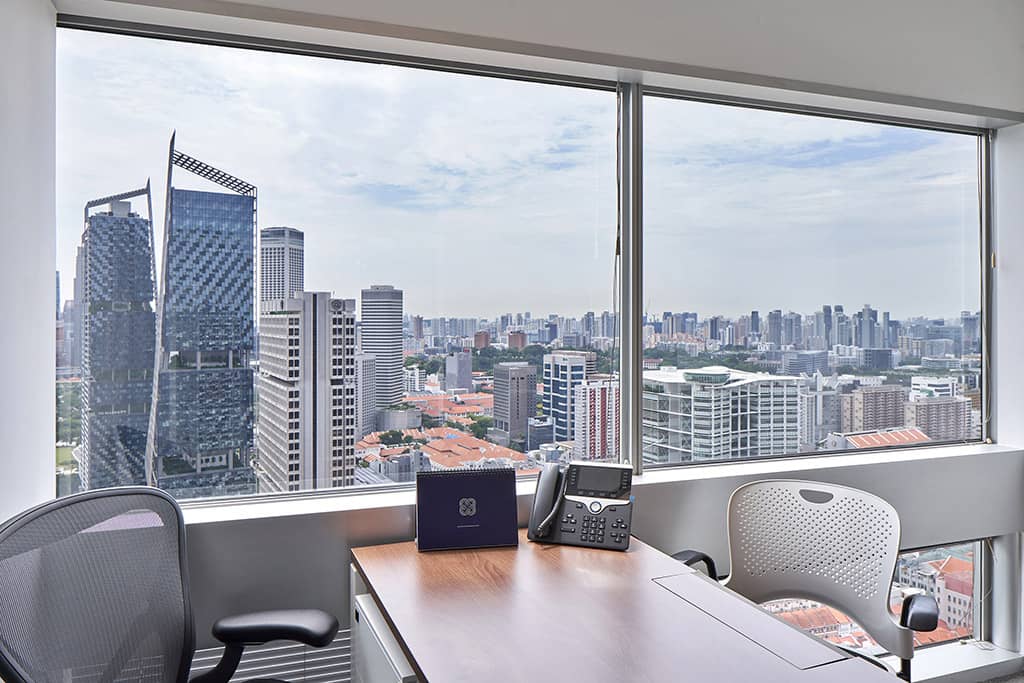 As you've probably noticed, COVID-19 has challenged our traditional working styles, arrangements, and habits.
These days, more and more businesses are encouraged to work remotely – which usually involves working from home. While it sounds great in theory, this option doesn't work for everyone. There are simply too many distractions (like other family members, pets, household chores, Netflix, and the fridge…) that can impact productivity.
And if you live by yourself, there's also the risk of feeling isolated and lonely at times.
This is where co-working spaces come in.
These shared office spaces provide an attractive and flexible working alternative to working from home. Increasing in popularity across Singapore, co-working spaces have enticed many small business owners, freelancers, and professionals, who've seen the value in the short to medium-term leases.
The costs are low and the benefits are high – with membership providing access to basic office amenities (with daily maintenance included) and the opportunity to surround yourself with like-minded inspiring and hardworking individuals. With so many co-working spaces popping up around Singapore, you can even find somewhere close to home – shortening your daily commute!
Wondering what options are out there? Here's our list of the best co-working space office solutions in Singapore.
Top 8 Rated Coworking Spaces in Singapore for Any Needs
1. Justco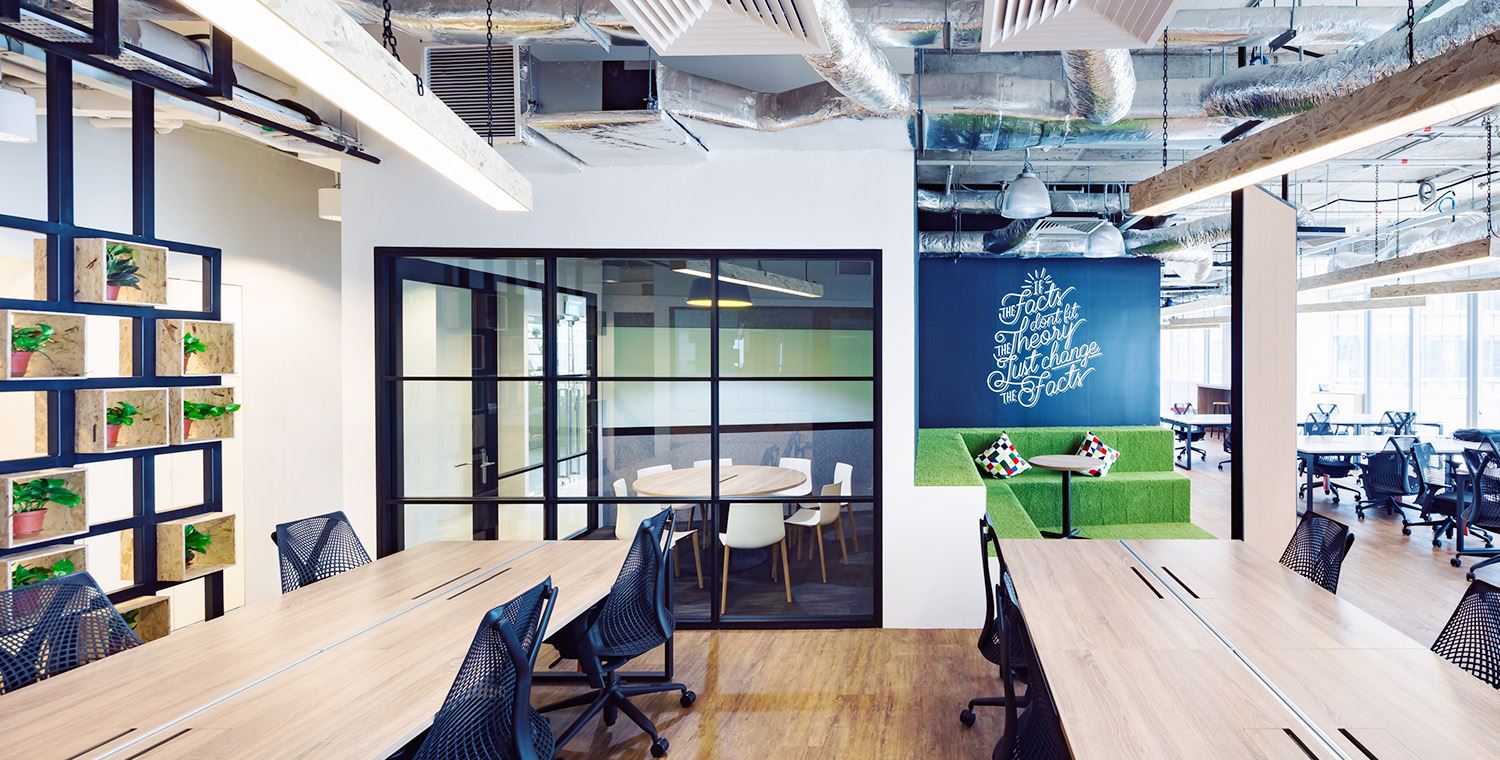 Having the largest coworking network in the Asia Pacific, JustCo's smart workspaces are redefining the coworking industry by creating a hybrid of different workspace formats to give businesses control on when, where and how they work.
Whether you are a start-up, freelancer, small business or established company, their short and long term membership plans allow for utmost flexibility in this dynamic business environment.
JustCo commits to providing a highly trained dedicated team to assist with services such as administration, IT and security as well as access to an extensive network with over 100,000 members.
Each office space is uniquely designed by their in-house team of interior designers and space planners to highlight elements from the city location of the workspace. Their investment in high quality, ergonomic furniture and chic artwork aims to promote a collaborative, creative and productive environment.
JUSTCO PRICE LIST
2. Distrii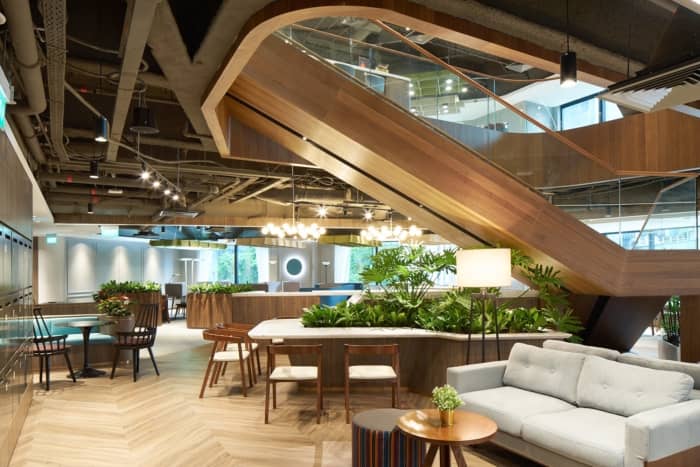 A leading developer of customised smart office solutions, Distrii has accelerated across Asia working with 600 different companies and over 20,000 members.
Expand your network with their stimulating community through monthly member talks, seminars, mixers and lunches. Collaborating with businesses small and large, you will find a versatile multi-functioning Event Hall hosting networking, small learning workshops and team building sessions.
Distrii will assist your business by overlooking administrative tasks such as HR training, legal services, company registration, finance and auditing and courier arrangements.
The spacious board rooms with smart boards, video conferencing technology and selective furniture enhance work productivity whilst providing economic solutions to your space constraints.
Distrii's in-house technology experts have also created an app for members consisting of Office Tools, that allow easy booking for meeting rooms, workspaces and storage lockers, and Social Circles for relevant networking and business opportunities.
DISTRII PRICE LIST
3. WeWork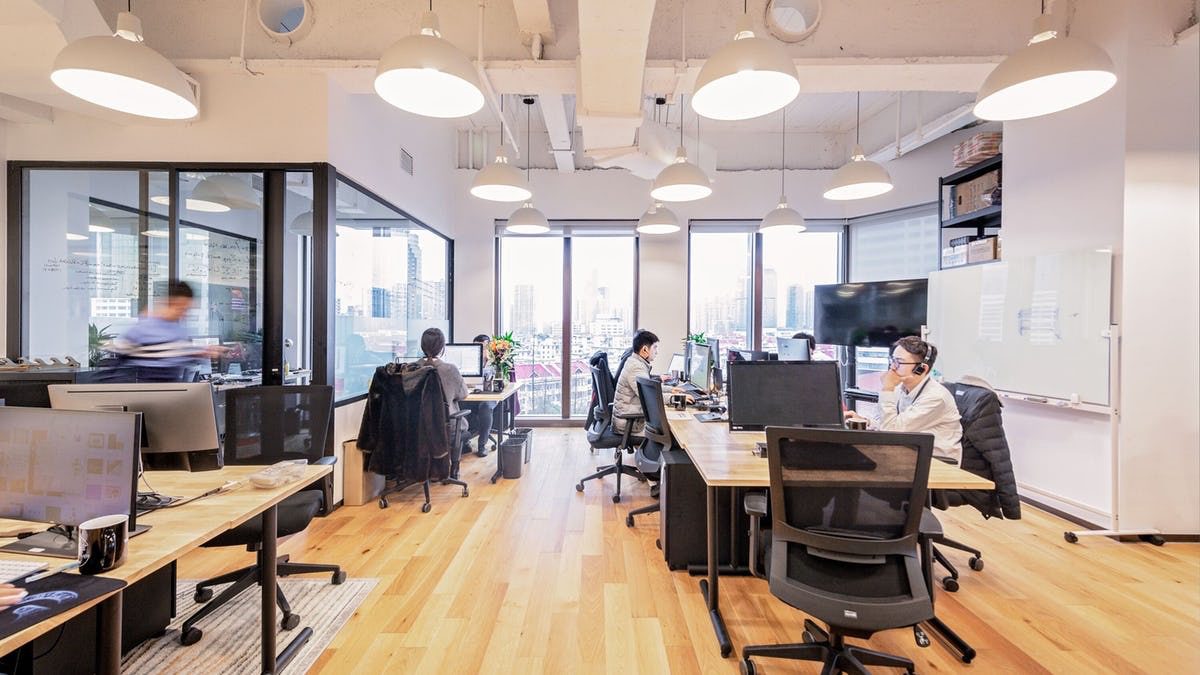 WeWork is a global company specialising in the coworking field and trusted by 40% of the Global Fortune 500. WeWork has developed 10 locations with the newest in Jalan Besar space which positioned this office the 200th location globally.
WeWork's contemporary styled space with conversational artworks and coordinated furniture reflects their missions to create a reimagined workspace where businesses can be productive and be inspired.
Their renowned superlative amenities, unique common areas and free-flowing refreshments of fresh fruit water, freshly roasted coffee and craft beer.
With their unmatched community experiences, WeWork ensures the delivery of unparalleled and safe workspaces to help all businesses focus on growing their company.
WEWORK PRICE LIST
4. THE GREAT ROOM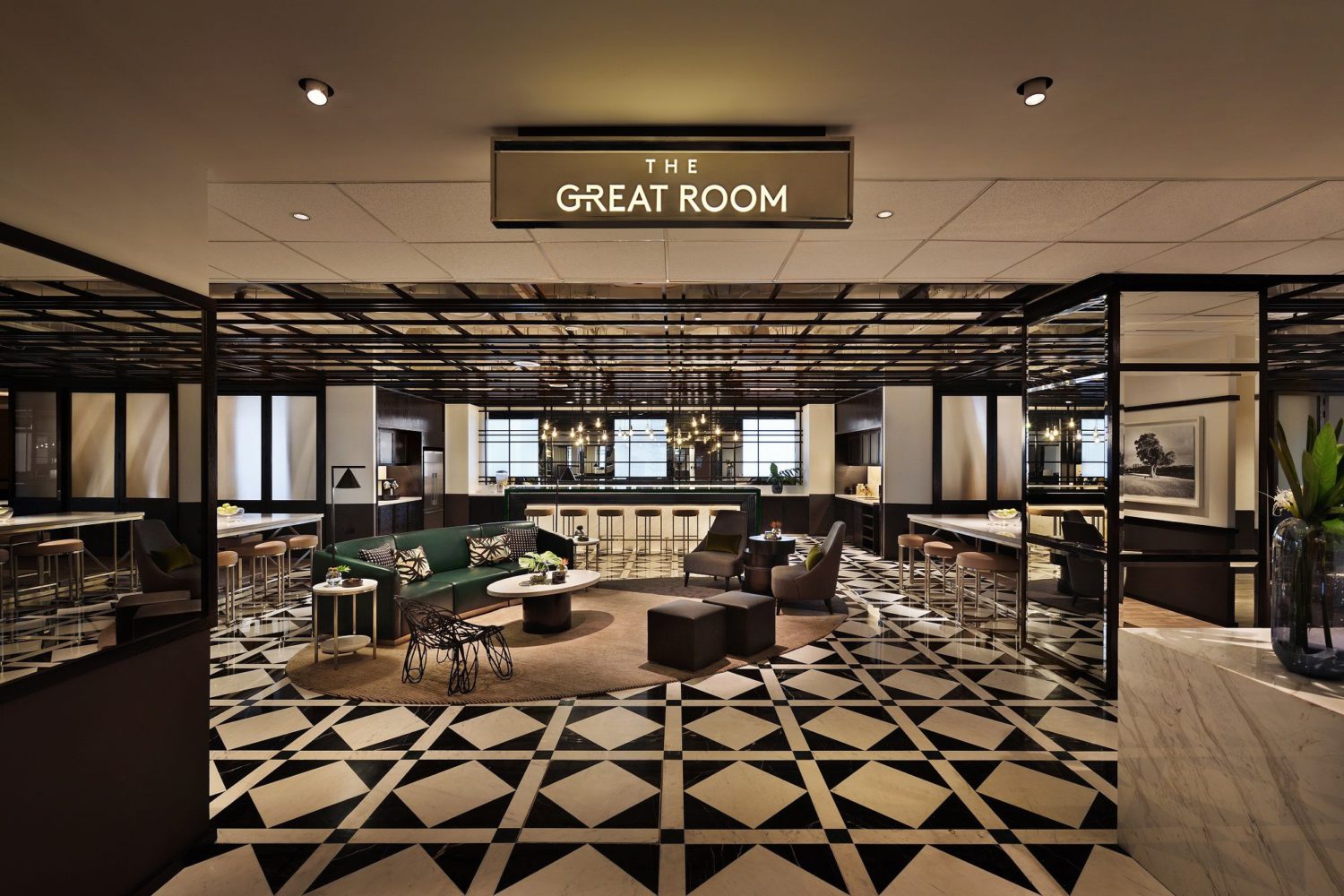 Lavish and well-equipped coworking spaces, The Great Room is strategically located in prime city spots across the Asia-Pacific region with thriving business-friendly neighbourhoods.
Inspired by and tailored to the uniqueness of each city, their considerately designed workspaces enhances productivity and encourages networking. The Great Room community hosts a multitude of events, such as salon sessions on AI and big data, mentor insights, wellness workshops and masterclasses on media storytelling.
Small and big rooms fitted with state-of-the-art technology for studio workshops, presentations or meetings are available to all members and guests.
They offer enterprise grade Wi-Fi, printing stations and complimentary snacks to keep your energy boosted throughout your workday. The Great Room aims to cater to unique needs and be the perfect backdrop for inspiration, contemplation and elevation.
THE GREAT ROOM PRICE LIST
5. SERVCORP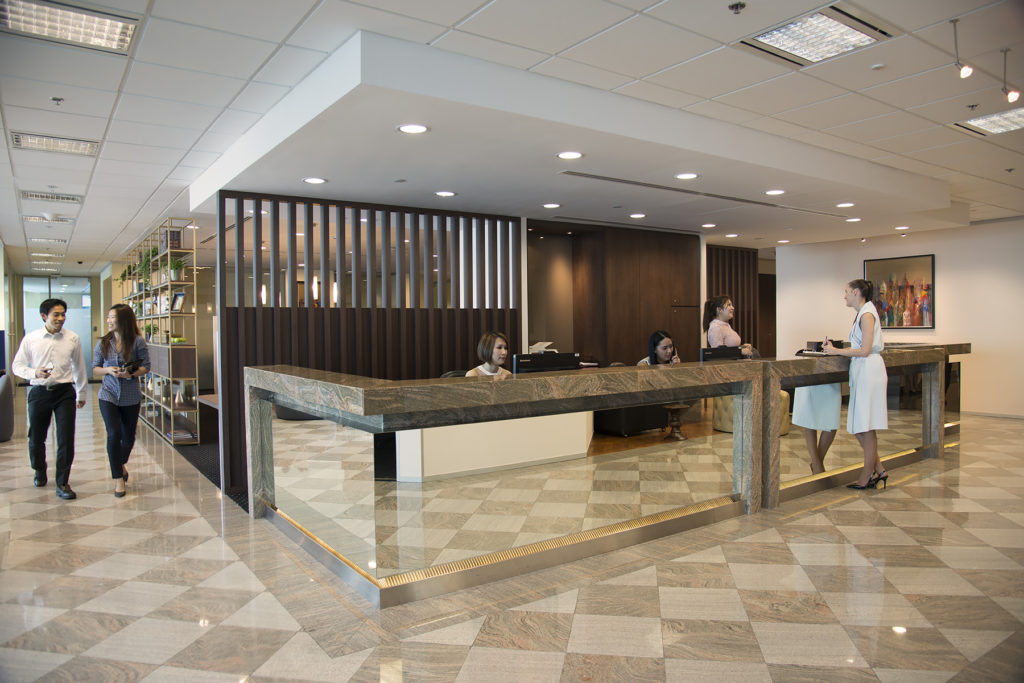 Servcorp boasts the best communication systems on the flexible office market, accommodating tenants local and abroad. Hosting 60,000 businesses in 150+ prestigious locations globally, Servcorp provides support unlike anywhere else with industry-leading technology, highly trained administrative staff and flexible terms.
Their coworking space and reception area offers an impeccable view of the city allowing your team to feel more relaxed and to impress your clients. Servcorp takes a genuine interest in your business development and accomplishments by focusing on supplying business solutions to allow you to focus on your business.
Servcorp takes accountability for their environmental impact and continues to support the Green Offices project organisation. Currently, more than 100,000 square meters of regional land have already been planted with trees coming from every Servcorp Virtual Office sold.
SERVCORP PRICE LIST
6. THE HIVE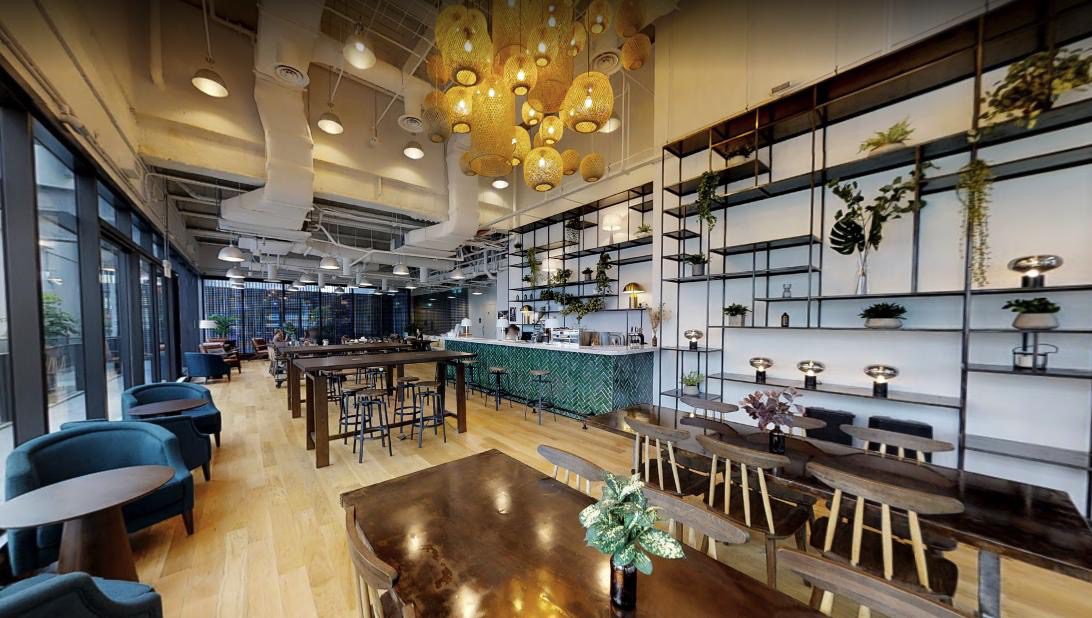 Operating in 21 flexible offices across Asia Pacific, The Hive provides exhilarating and well equipped workspaces with the best in class experience and optimal service.
Their exquisite, light-filled space with a unique atrium and dynamic community encourages creativity, productivity and innovation for all businesses.
Their artistic and visionary Singapore office space offers a variety of meeting facilities, relaxation spaces and baristas serving roasted coffee beans daily.
Their best-in-class events, Hivers App and community engagement encourages members to build their network and create enduring connections across the Hive membership despite their industry, role or location.
The Hive also offers regular eccentric activities such as rooftop yoga sessions and film screenings.
THE HIVE PRICE LIST
7. COMPASS OFFICES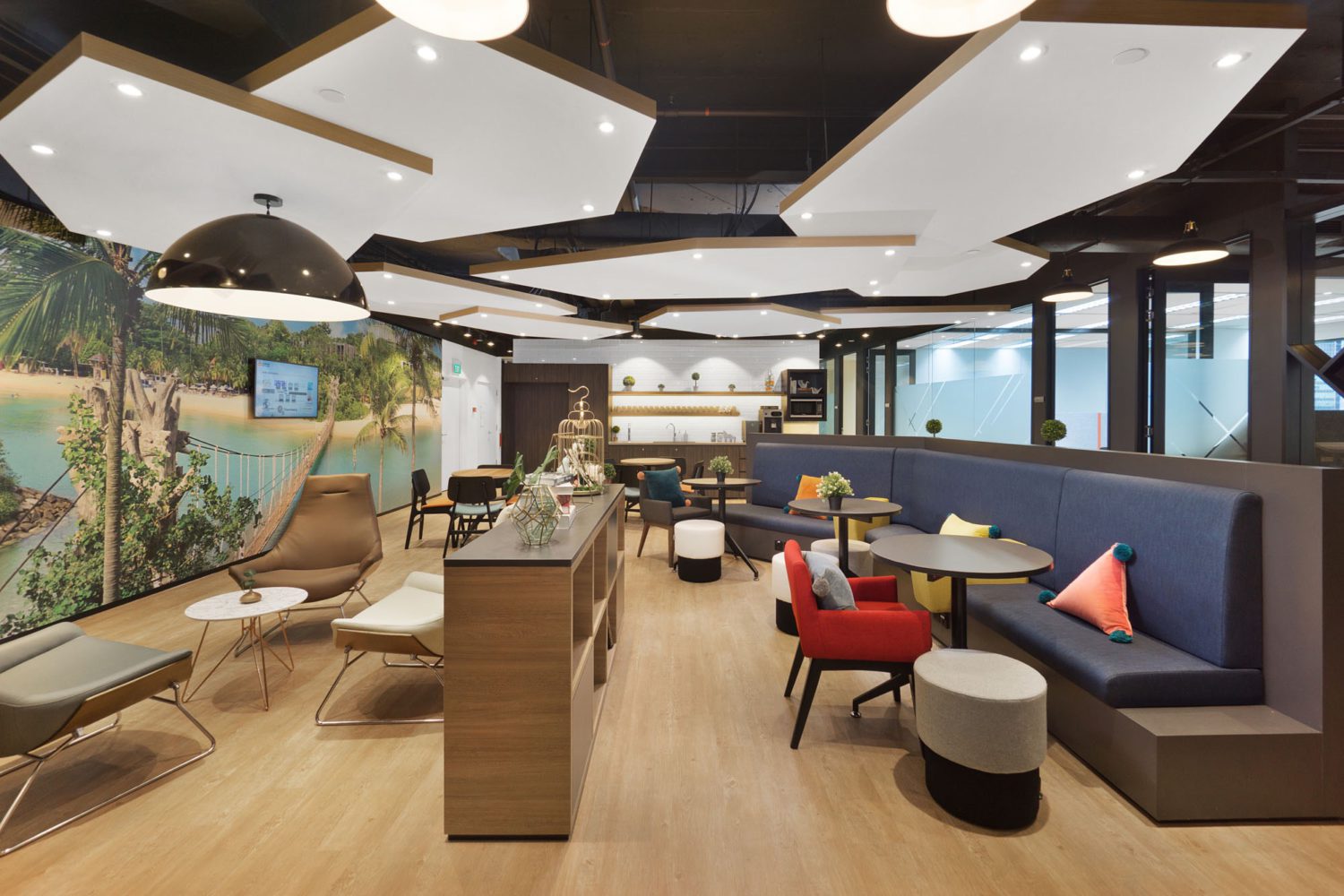 Located in the Central Business District of Singapore, Compass Offices provides flexible and multi-functional working spaces for collaboration and networking.
With panoramic views that include Marina Bay and Singapore River, their office provides a highly personalised workspace featuring warm tones, breakout zones, cozy nooks and access to a network of business professionals.
Compass Offices will ensure to provide an uplifting space supported by professional services to allow you to focus on what you do best.
COMPASS OFFICES PRICE LIST
8. THE WORK PROJECT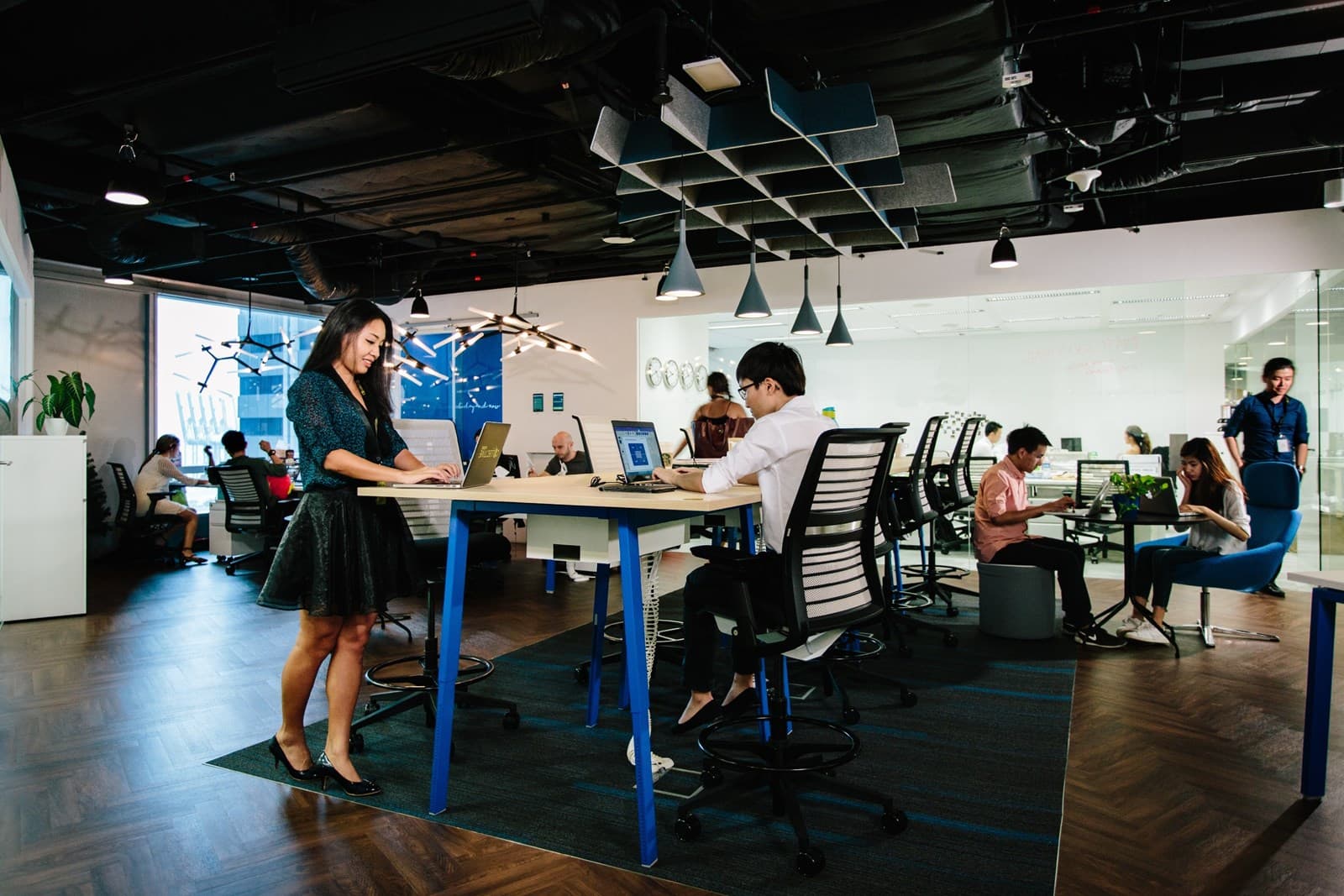 Award winning standards in workplace performance, The Work Project aspires to develop offices that change the way people feel about coming to work and building a strong community.
With cutting edge design and breathtaking forms, the leading design thinkers at The Work Project have created a luxurious and exhilarating coworking space to bring the best out of all businesses.
With signature meeting rooms, fully stocked gourmet pantry and highest quality barista brewed coffee by Omotesanda Koffee, this location has everything you need. Set within Grade-A buildings, the prime city spots allow you access to a selection of top restaurants, bars and business and wellness facilities for the utmost convenience.
THE WORK PROJECT PRICE LIST
Price Summary List
Top 8 Coworking Spaces

FAQs
What is a coworking space?

A coworking space is a shared workspace that allows individuals who work independently to come together as a community. They are affordable office spaces that are designed to provide a collaborative and productive work environment.

These spaces are more than infrastructures, they're hubs that allow synergistic collaboration between seemingly unrelated individuals who want to support each other and work together for communal and individual growth.

What are the benefits of coworking spaces?

The existence of coworking spaces today is a direct response to the changing work culture we experience. More than ever, people are exploring alternatives to your traditional corporate jobs. People are freelancing, becoming entrepreneurs, and launching startups left and right. With this shift comes the need for flexibility and collaboration in a workspace hence the birth of coworking spaces.

Flexibility and Affordability

Other reasons to consider using co-working spaces are flexibility and affordability. Unlike traditional office spaces that take anywhere from a week to a month of preparation and a hefty amount of investment to be ready for use, co-working spaces are readily available so you can move in upon contract signing!

There are varying membership packages offered too that allows plenty of customisation depending on your changing needs. With payment terms that accommodate daily rent and contracts as short as 3 months, anyone can start using coworking spaces with little to no commitment. This makes them a great option for traveling professionals and digital nomads who don't stay in one location for very long. Not to mention, co-working spaces give you the comfortable experience you would normally expect from huge offices at only a fraction of the cost. From free Wifi and available sit and standing desks to free flowing coffee and lounge rooms, co-working spaces give you a premium office space experience without you having to worry about utilities, renovations, and any additional costs. You just have to pay according to your membership package or contract terms.

Great for Collaboration and Building Your Network

Coworking spaces are popular because they offer a collaborative environment where everyone can freely communicate and innovate. The average coworker interacts with one to four coworking members a day. On top of this, coworking spaces hold networking events, workshops, and so on to help individual professionals, small teams, and even huge corporations meet and learn from each other. In 2019, 82% of coworkers reported that coworking expanded their professional networks. Additionally, coworking spaces offer a reprieve from the individual work environment many freelancers have to deal with. This is reflected by the study conducted by Ergonomic Trends that shows 83% of coworkers report feeling less lonely after joining a co-working space.

Hassle-Free

Lastly, using a co-working space means you don't have to worry about managing an office. Whereas traditional offices need to hire administrative workers to help run the place, coworking spaces have in-house office management to serve your needs!

Who uses coworking spaces?​

With a collaborative community perfect for networking and with flexible and more affordable payment terms, coworking spaces typically appeal to freelancers, entrepreneurs, and businesses with small to mid-size teams.

However, the customisable setup and collaborative environment of coworking spaces are starting to draw the attention of bigger organisations and huge enterprises who want to offer their workers the flexibility of remote work while establishing connections with up and coming startups.

At the end of the day, whether you're an individual looking for a secure space to work in, or a Fortune 1000 company with thousands of employees looking to improve their work life satisfaction, coworking spaces can work for you.

Are you a freelancer tired of working in coffee shops? Or are you a startup owner looking for a space to work in with your team members? You've probably looked into getting yourself an office, but the costs of keeping one can be a little steep unless you're a huge company with a large budget. Instead of renting an office space all to your own, consider using a coworking space.

Where can you find coworking spaces in Singapore?

There are coworking spaces scattered all over Central Singapore including the central business district and the rest of Downtown Core. You can find them in areas like Raffles Place, Marina, Tanjong Pagar, City Hall, Orchard, and more.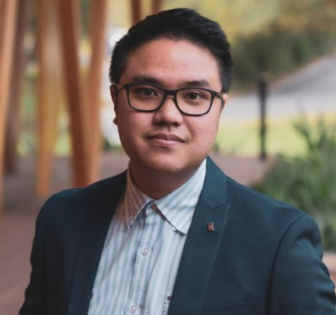 Enterprise software development experience. More recently in positions including CTO, Lead Developer and Head of Product in Australia. Deep expertise in property and legal technology in Australia with a specialty in lead generation and tech scalability across Asia-Pacific.