As far as flexible workspaces go in Singapore, options seem unlimited. The central region of Singapore has a condensed collection of several types of flexible workplaces, from co-working to subleases. This central region is one of five areas in Singapore and is the metropolitan areas. This busy region is considered a business hub as high-quality infrastructure and a high population density support hundreds of businesses. The central region of Singapore is surrounded by working hotspots which have made street names famous across the world.
Here are the popular areas in Central Singapore to find the best coworking spaces

Singapore Central Region
Flexible workplaces are abundant everywhere in Singapore, but especially in the Central region. Each region in Singapore has its separate infrastructure plan, and the Singaporean government emphasises entrepreneurial growth. The infrastructure was always bound to be supportive of a wide range of workspace arrangements and rental boundaries. Co-working and hotdesking options are very popular and a hot topic across the world. Subletting small offices or divided spaces with variable degrees of spatial responsibility for startups is also popular in the central region. Virtual offices are popular, as is sharing spaces across different working hours, especially for freelancers. Given that the central district has some of the busiest personal schedules, working hours are more flexible. This can make workspaces more affordable as less popular hours are available, even in the most popular region of Singapore.  
Downtown Core District
One of central Singapore's most popular business hotspots is the Downtown Core District. It is one of 11 planning areas inside of the central region and includes Singapore's CBD. It is the densest urban area within the central region and, unsurprisingly, is the primary source of financial action. The seat of Parliament and the Supreme Court lies in the Downtown Core, adding to its political prestige. Downtown Core houses the Beach Centre, which has a WeWork co-working hub that startups and freelancers can comfortably use. Two minutes walk away from every station and situated on Beach Road, providing excellent working and living convenience. Desks are easily rentable for short amounts of time, and the workspace is bright and comfortable.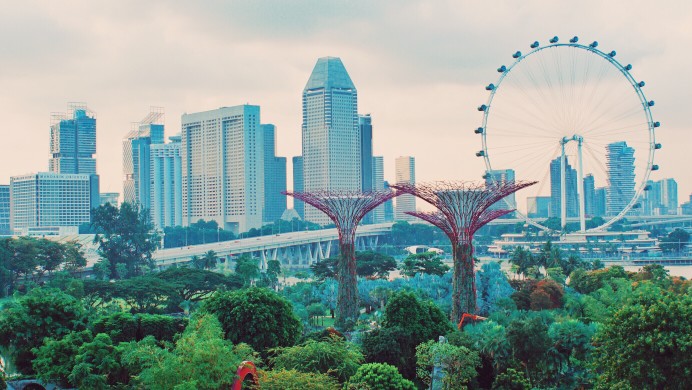 Singapore CBD
Within Downtown Core is Singapore's CBD, which often overtakes Downtown Core in its usage as a description of the location. Despite this, Downtown Core covers a slightly broader area of development than the CBD. This hotspot is the area most recognisable as "the city" and is a vital hub for business people to meet in. Battery Road is one of the most historic roads in Singapore, with several global banks. Next to the Bank of China Building is 6 Battery Road, home to many commercial firms. Many co-working spots are set here, as are virtual office addresses, meeting rooms and sublets. It features "Rainforest Rhapsody", the largest vertical garden in the world, so you need to worry about aesthetics. Robinson Road runs between the Central Area and Tanjong Pagar. Places at 71 and 120 openly advertise co-working and flexible work arrangements. Other successful firms like RecruitPlus Consulting Pte Ltd have places in Capital Tower with their own branded offices.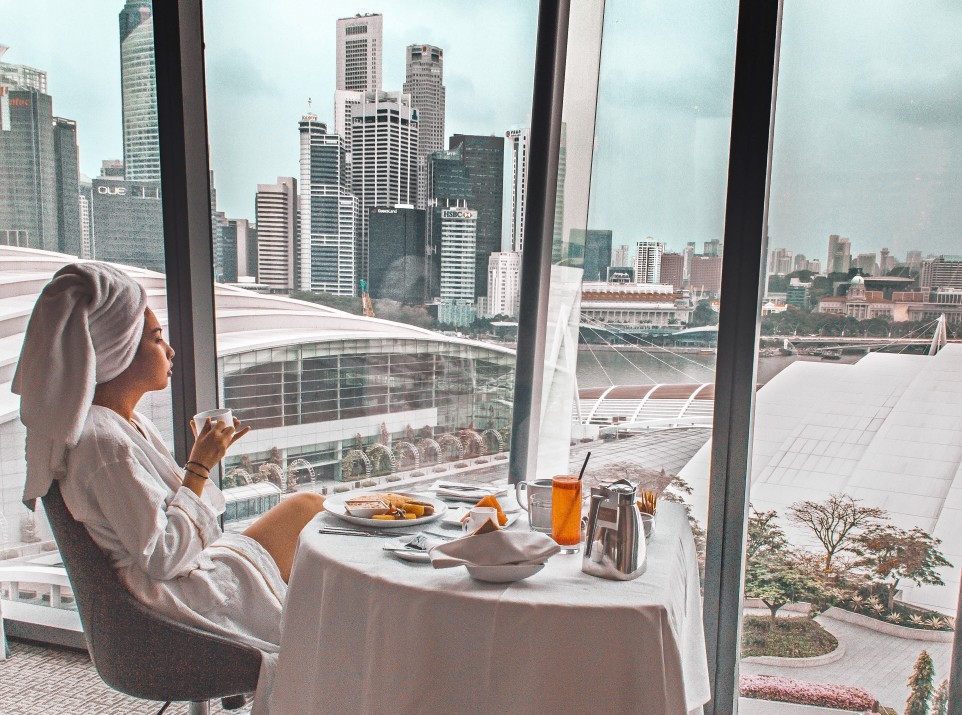 Tanjong Pagar
Within the CBD is the well known Tanjong Pagar. Tanjong Pagar is famous for its hip and international dining scene, a la Little Korea and the Maxwell Food Centre. Anson Road is a popular street in Downtown Core for workspaces, with examples like Anson Centre and Fuji Xerox Towers. Its place in Tanjong Pagar preserves its right to global attention and an exciting commute. Springleaf Tower is a 37-storey office-and-service apartment complex on Anson Road that modernly combines the living and workspaces. The International Plaza does the same but is a magnificent 50-storeys.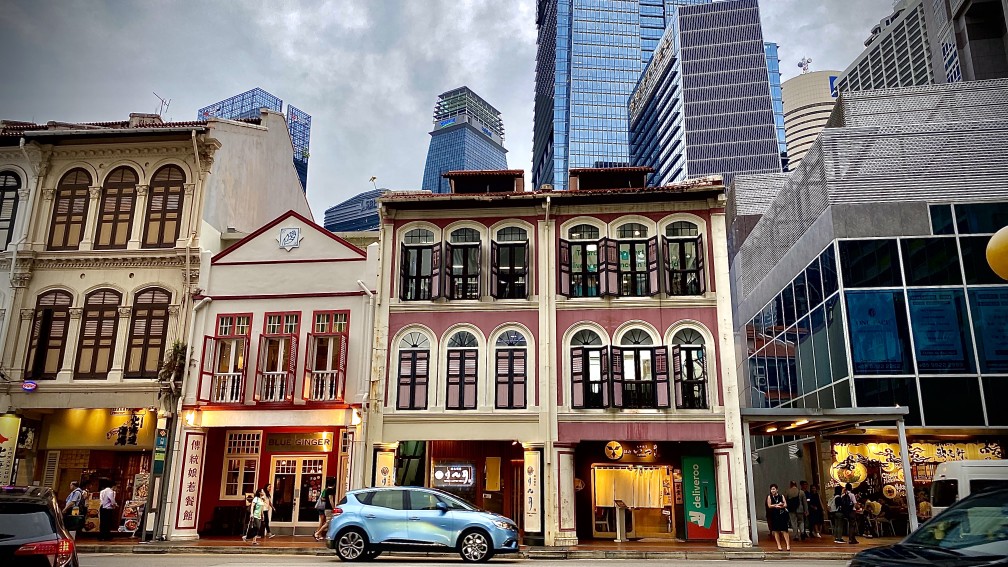 Outram Planning Area
Not far west from Downtown Core is the Outram Planning Area. It is home to Chinatown and Downtown Core leaks into its cultural spaces. Leading from Outram to Downtown Core is Cross Street, through Raffles Place. 8 Crown Street is an excellent hotdesking space with amenities and, again, beautiful aesthetics. Close to Outram, out near River Valley is Clemenceau Avenue, running across the Singapore River, near stunning Fort Canning Park. It's hard to pass up flexible workspaces here, just out from the CBD where it's comfortably quiet. Places in Singapore Shopping Centre and all down the street await avid hotdesk enthusiasts.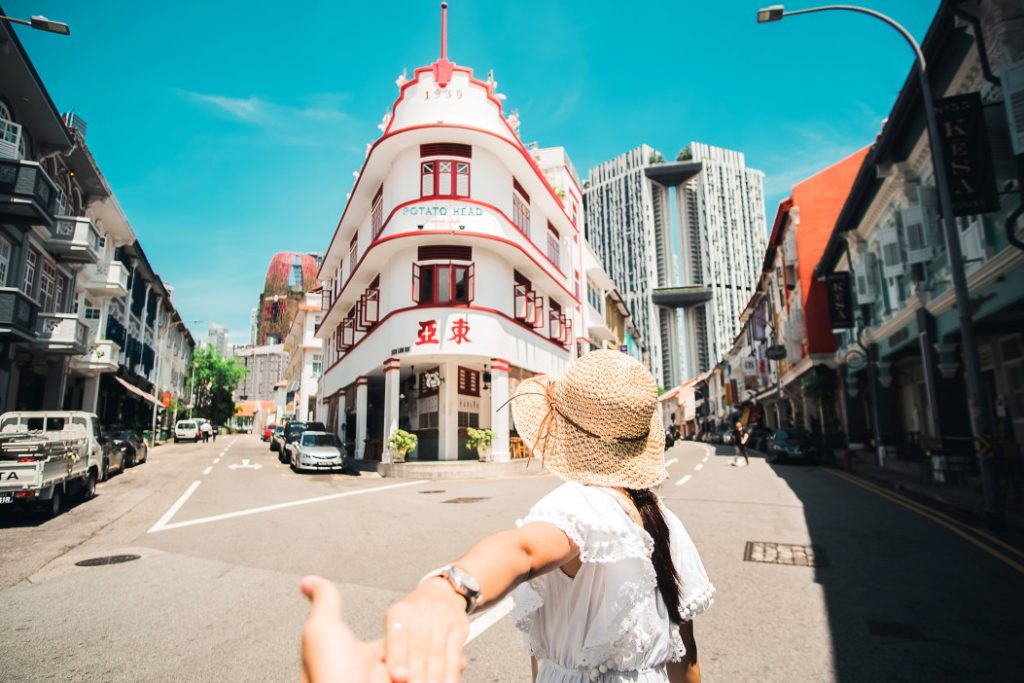 Outram Planning Area Offices
Kallang
Northeast of Downtown Core is the Kallang area. Jalan Besar is a large road that passes through Kallang and has an exquisite café culture, waiting to be explored. There are several co-working spaces advertised here, such as at numbers 193 and 380. Workers network all day and can get coffee together in the evenings, a pleasant outcome for all. Northbridge Road also passes through Kallang, Rochor and Downtown Core. Co-working spaces are spread down this road, at 410, 109 and more.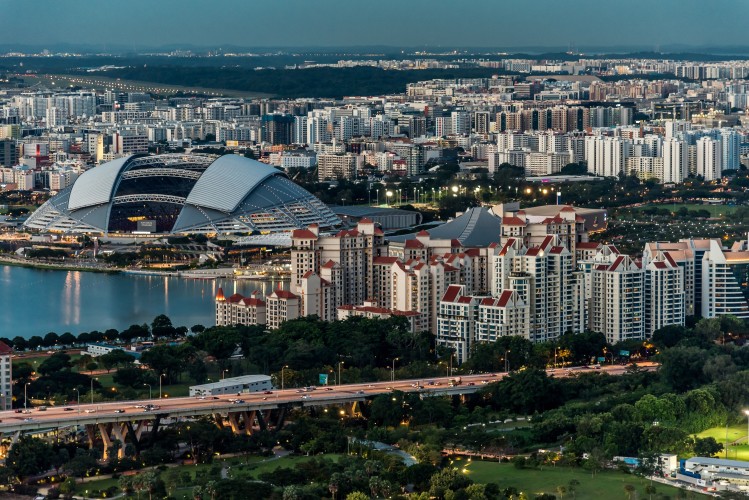 Rochor
Rochor is another suburb in Central Singapore, west of Kallang and Downtown Core, where Prinsep Street lies. Prinsep Street appears to be a great place to start your co-career as it supports co-working, co-living and co-learning. Singapore Management University is on Prinsep Street; you know the competition is fresh, and the air of knowledge is thick. Networking opportunities are never scarce on Prinsep Street, and flexible workspaces are available in places like numbers 30 and 128.
Unlimited Office Space Options in Central Singapore
If Singapore has your heart, let working in one of the most fast-paced and exciting central regions sway your mind. With so many options along so many streets, you have many decisions to make. Rest assured that the best decisions are in Singapore Central.
For more info, download our annual report:  COWORKING SPACE MARKET REPORT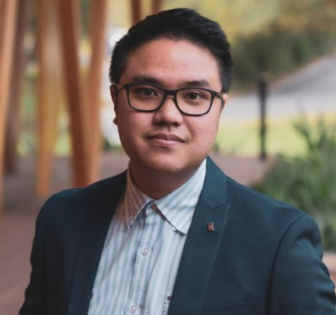 We'll help you find the right workspace for your business.