Distrii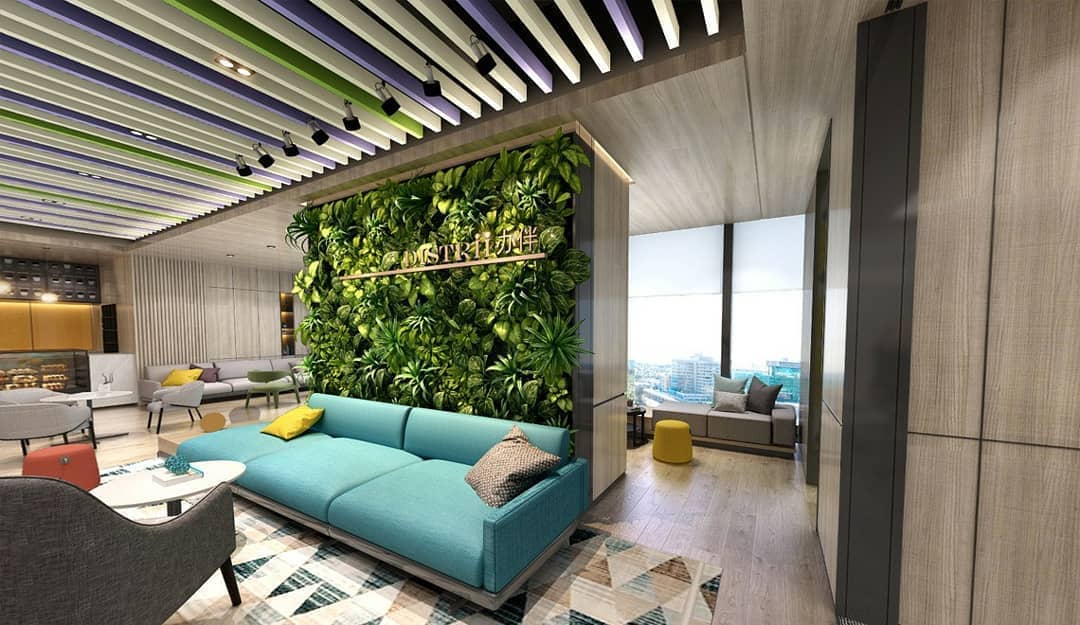 Distrii is a Chinese coworking company that aims to be a one-stop office service provider. Through technology, Distrii transforms your typical coworking office into a smart office where all your needs are met. As an alternative workspace, Distrii aims to not only enable collaboration, they also hope to maximise convenience and flexibility through technological integrations.
Unlike other workspace providers, Distrii has a wide range of enterprise collaborative and productivity tools developed by their in-house tech experts. Through their holistic cloud-based system, they enhance their members' daily business operations whether they be freelancers, startups, SMEs or MNCs from any industry.
The coworking space even takes their role a step further. Instead of being just a workspace provider, they consider themselves a partner to their clients. This is the story behind the "ii" in Distrii. As a loyal partner to their clients, Distrii is highly committed to supporting their partners' businesses through the Distrii infrastructure.
How did Distrii start?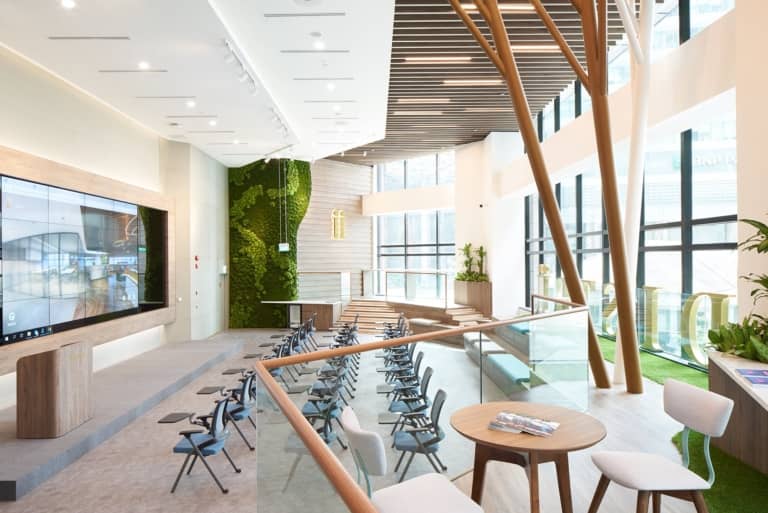 Distrii is founded by Dr. Hu Jing, a trained engineer who left his promising career as a chief architect and the youngest executive vice-president of a Shanghai-based property developer to start his coworking company. With the help of other founding members, real estate and technology veterans from Regus, Vanke, and CBN, Dr. Hu Jing launched Distrii in China in 2016.
Since its founding, Distrii has established a remarkable reputation. Each of their locations takes an average of three months to achieve 80% occupancy and become cash-flow-positive.
Distrii Today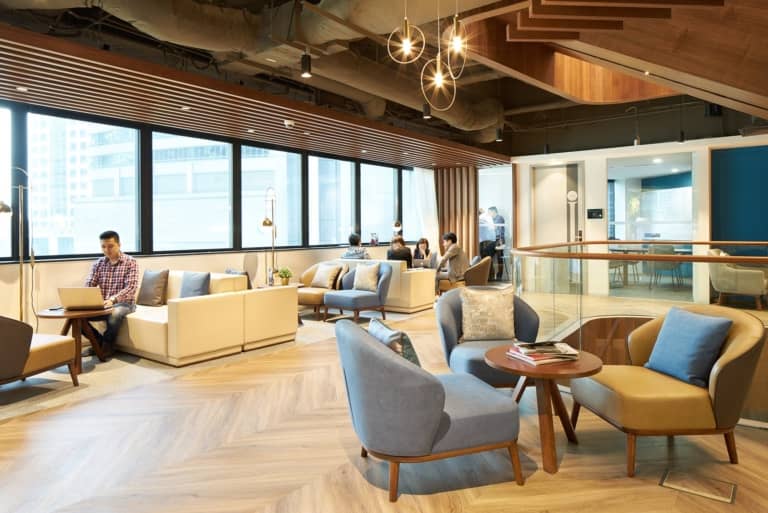 Today, Distrii has managed to expand and open more than 30 centres. Their network comprises over 600 companies and approximately 20,000 members. Apart from their locations in Shanghai, Beijing, Hangzhou, Nanjing, Xiong An, and Suzhou, Xi An, Distrii has also opened its first international location in Singapore. 
(SEE: Top 8 Coworking Spaces in Singapore in 2021)
In July 2018, Distrii launched its coworking centre in Republic Plaza, a prime and prestigious address at the heart of Singapore's Central Business District (CBD). This is their first international coworking space and it is also the largest coworking facility in Singapore. 
Office features and facilities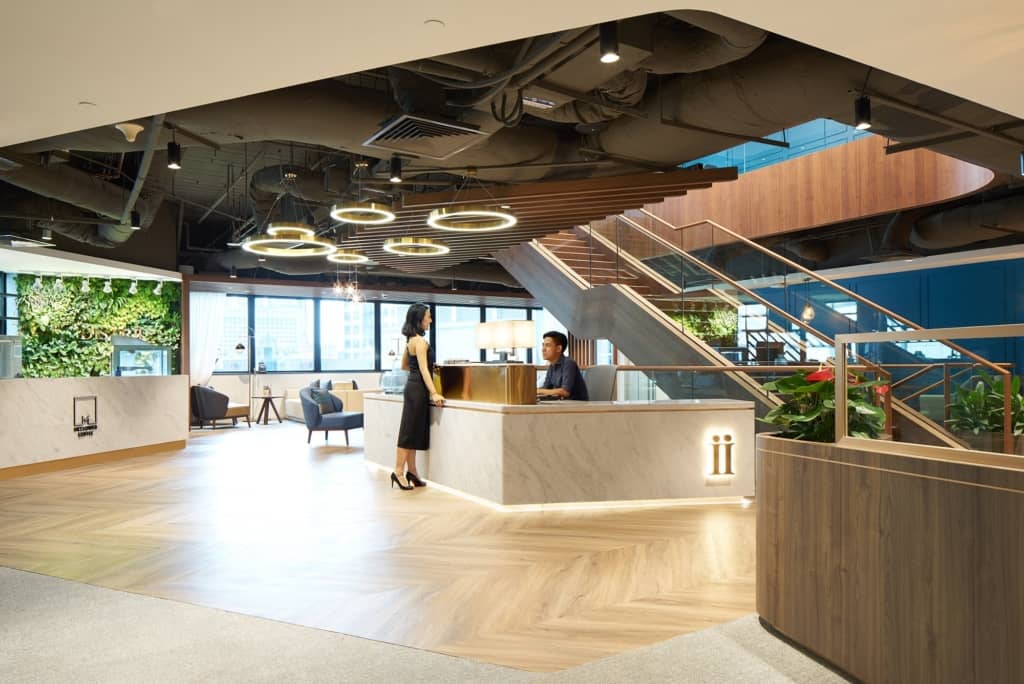 Distrii's branch in Republic Plaza has a 62,000 square feet floor area. It spans 6 storeys of smart offices, occupying the second to the seventh floor of Republic Plaza, a Grade A office building at 9 Raffles Place. 
This coworking space has over 900 work stations, which consist of private offices and customisable team spaces. With Distrii's team of architects and engineers, clients can avail ent-to-end design and renovation services.
Distrii Singapore also features a flexible multi-purpose event hall that can fit up to 200 people. This hall can be leased for seminar or workshop use and can also accommodate food and beverage facilities.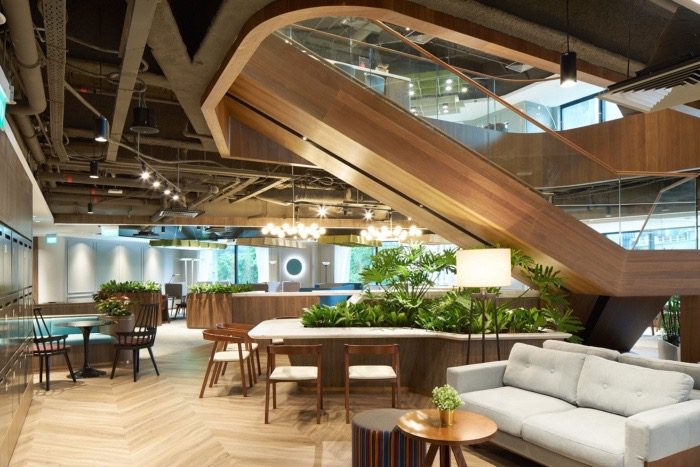 For more intimate gatherings, there are spacious board rooms and meeting rooms equipped with video conferencing technology and smart boards tools to help you conduct your meetings. These rooms even feature frosting glass windows to promote privacy.
Apart from their large floor space and workspace offerings, Distrii also attracts clients with its comprehensive suite of proprietary tech tools. They provide members with a mobile app backed by a cloud-based system and IoT technology. This app gives members access to a series of office tools as well as access to Distrii's large social circle.
On the one hand, Distrii's smart office allows members to enter locations, make reservations, access lockers, and avail exclusive deals or promos just by scanning a qr code in their mobile phones. This also allows members to freely use conference call facilities and easily share their files or laptop screen with other participants in the call.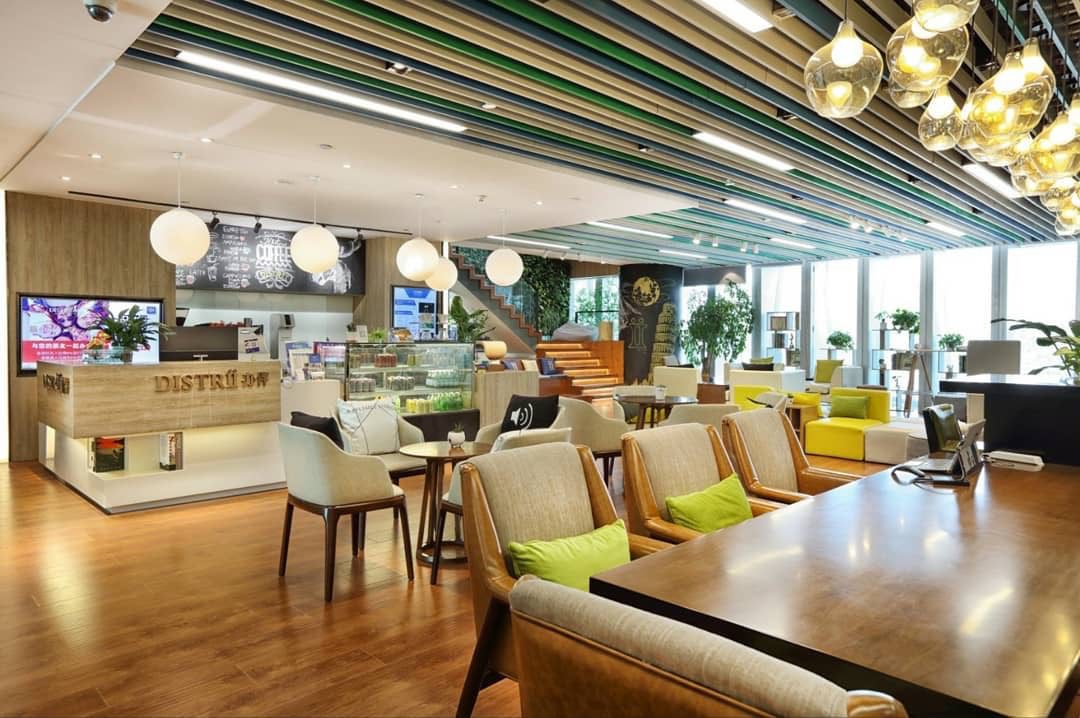 Additionally, Distrii also provides their members with attentive service assistants who can assist clients with their administrative duties so they can optimise their operations and focus their energy on the business-essential tasks. Some of the administrative services Distrii provides include courier arrangement, HR training, finance and auditing services, legal services and company registration.
Meanwhile, Distrii provides members access to their network as well. As a partner to their clients, Distrii encourages members to interact and build relationships. Through the Opportunity Sniffer feature, members are able to identify and be alerted when business opportunities arise.
To further facilitate relationship-building, Distrii also offers a Distrii Entrepreneurship Alliance (DEA) Membership. This is an extensive platform offered to select members so that they may network across Distrii's large community and share their ideas and experiences, as well as resources and opportunities for collaboration and business expansion.
Book Distrii Through osDORO
Interested to work in Distrii? Tell us your working needs and let Osdoro arrange the right workspace for you at the best deal possible!
After operating for five years, Distrii is redefining flexible work by becoming the one-stop office service provider. More than just providing smart offices and business solutions, Distrii will also be offering solutions that will bridge the gap between traditional office landlords looking for tenants to fill underutilised spaces and tenants looking to sublet such spaces.
Distrii already began implementing this in Beijing. Working with a well-known design company who owns more commercial space than they need, Distrii managed to more than double the rate of return on the property for the company. The design company only used 15% of the space and Distrii only utilised another 30% of it for their coworking centre. The rest were leased to other occupiers who were also given access to the coworking space and Distrii's other services. This initiative was highly successful and the coworking company is looking to extend this service to more clients in the new normal.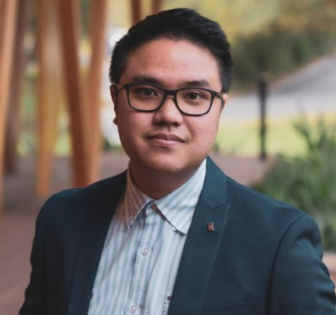 We'll help you find the right workspace for your business.