Both The Work Project and The Great Room offer impeccably beautiful and luxurious workspaces inspired by the hospitality industry. In less than 5 years, both coworking companies have also changed the way we perceive workspaces. These reasons make choosing between these coworking spaces a tough decision. To help you make an informed decision, check out some of their key differences below.

The Work Project Highlights
Since its founding in 2016, The Work Project has expanded to 7 locations, with 6 in Singapore and 1 in Hong Kong. Their locations are in some of the most prestigious office buildings in Singapore's CBD and HongKong, each with breathtaking views of the city skyline.
The Work Project is a workspace provider that tries to revolutionise the flex space industry. They're one of the leading figures spearheading the third wave of coworking spaces, focusing heavily on sanitising the coworking space.
The Work Project aims to take a step further than fostering productivity and creativity in helping clients improve their work. The Work Project aims to provide clients with a lifestyle that would best complement their clients' high-demanding work. To help them do this, they have a range of business partners who offer perks just to their members. 
With a background in hospitality, The Work Project is marrying the grandeur of hotels with the functionality of coworking spaces to provide a top-tier working environment. Their branches are heavily influenced by this luxury aesthetic and they have won several awards for their beautiful space since they launched 5 years ago.
Their branches are furnished with Pierre Frey furniture. They also provide members access to a fully-staffed bar, in partnership with  Proof & Co., to bring them complimentary food, beverages, and cocktails.
The Work Project is well recognised for its beautiful workspaces. They were included in the "5 Most Beautiful Co-Working Spaces in the World" by Forbes, "20 Best Co-Working Spaces Across the Globe" by Huffington Post, and "Top 5 Co-Working Spaces in Hong Kong" by South China Morning Post. They also received numerous design awards including the Gold in A' Global Design Award & Competition in 2017 and the Perspective A&D Trophy Awards also in 2017 for the worldwide quality space that they design and the vast work experience they bring to the table.
One of the key features that sets The Work Project apart is their newly launched exclusive Business Club. This members-only business club, MARK, was produced in collaboration with Hassel, Mark. Unlike your traditional coworking space, MARK offers rooms that any corporate executive may need during and after their workday.

The Great Room Highlights
Since The Great Room was founded in 2016, it has built branches in Singapore, Hongkong, and Thailand. Their locations are in Grade-A office buildings in central business districts, offering accessible premium office addresses to their members. 
The Great Room uses the power of design to delight the senses, promotes casual collisions, and heightens productivity. Inspired by the unique ambience of hotel lobbies which fosters important decision making, The Great Room integrates the casual-luxe feel of hotels into their ergonomic workspaces so that their coworking space is not just a place where work gets done, it's also the place where relationships are built and where deals are struck.
Besides offering the usual office amenities, The Great Room also has a Breakfast Club and a turn-down cart which aim to cultivate friendships through well-timed morning brews or delectable snacks. 
One of The Great Room's most popular features is its events. In each of its three markets, Hongkong, Bangkok, and Singapore, it has an events calendar. Their events encourage conversations between members of different industries and perspectives. 
The Great Room has a team of experienced event organizers who help their members organise events, workshops, and seminars. This team of experts specialise in maximizing the use of The Great Room's entertainment suites, meeting rooms, and event spaces. Members are sure to have successful events.

The Work Project vs. The Great Room
Both The Work Project and The Great Room have beautifully designed workspaces that appeal and cater to the higher end of the flex space clientele. When choosing between the two, it comes down to personal preference. As both coworking companies have several locations, particularly within Singapore, it's a good idea to drop by the specific location you're considering to take a look at the unique nuances in their interiors. 
Both The Work Project and The Great Room have most of their locations in Singapore's Central Area. They both also have a location in Hong Kong. A key difference is The Great Room's location in Bangkok, Thailand. If you travel to Thailand or wish to penetrate the Thai market, then The Great Room is a better choice. 
Though both The Work Project and The Great Room cater to higher-end businesses and professionals, The Work Project offers more exclusivity. The Work Project has MARK, their exclusive business club. MARK's members-only cater to top-tier executives who would normally shy away from coworking spaces. This exclusivity is unique to The Work Project.
In terms of engagement, both The Work Project and The Great Room offer events that encourage networking among their high-profile members. However, The Great Room goes a step further by having an in-house team of events specialists. If you're planning to host gatherings or events yourself, The Great Room may be a better choice.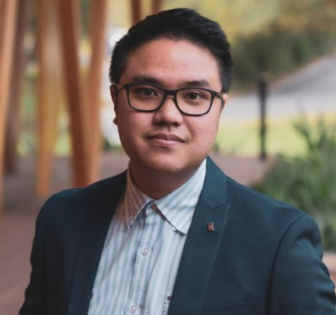 We'll help you find the right workspace for your business.