Whether you appreciate good tech or you love luxury hotels, there's bound to be a coworking space that suits your taste and satisfies your needs. Check out the key features of The Work Project and Distrii, and find out how they're different so you can determine which of the two coworking spaces will satisfy your workspace needs.

The Work Project Highlights
Since its founding in 2016, The Work Project has expanded to 7 locations, all of which are in premium office addresses. In Singapore, their locations are in OUE Downtown, Parkview Square, Capital Tower, Asia Square, Great World City, and CapitaSpring.
Each one of The Work Project's office spaces follows a Think Design theme; this combines the grandeur of hotels with the functionality of coworking spaces. The result is a top-tier working environment with Pierre Frey furniture and a fully-staffed bar courtesy of Proof & Co.
The Work Project is well recognised for its beautiful workspaces. They were included in the "5 Most Beautiful Co-Working Spaces in the World" by Forbes, "20 Best Co-Working Spaces Across the Globe" by Huffington Post, and "Top 5 Co-Working Spaces in Hong Kong" by South China Morning Post. They also received numerous design awards including the Gold in A' Global Design Award & Competition in 2017 and the Perspective A&D Trophy Awards also in 2017 for the worldwide quality space that they design and the vast work experience they bring to the table.
One of the key features that sets The Work Project apart is their newly launched exclusive Business Club. This members-only business club, MARK, was produced in collaboration with Hassel, Mark. Unlike your traditional coworking space, MARK offers rooms that any corporate executive may need during and after their workday.

Distrii Highlights
Since it was founded in 2016, Distrii managed to open 30 branches across Asia with the majority of its branches in China and a handful in Singapore. They have amassed an impressive network of over 20,000 members from over 600 companies, making them one of the largest coworking companies in Asia.
Distrii aims to provide smart office space solutions to enhance business operations. Distrii has a comprehensive suite of proprietary tech tools. They provide members with a mobile app backed by a cloud-based system and IoT technology. This app gives members access to a series of office tools, as well as access to Distrii's large social circle.
Distrii's proprietary mobile application lets members enter locations, make reservations, access lockers, and even avail exclusive deals or promos just by scanning a QR code on their mobile phones. This same technology also allows members to freely use conference call facilities and to easily share their files or laptop screen with other participants in the call.
Distrii is proactively promoting networking amongst its members. They offer a Distrii Entrepreneurship Alliance (DEA) Membership, which is an extensive platform offered only to select members so that they may network across Distrii's large community and share their ideas and experiences, as well as resources and opportunities for collaboration and business expansion.

The Work Project vs. Distrii
When considering the size of each coworking company, Distrii is the winner. Distrii was established 6 years earlier than The Work Project and it has 30 locations to The Work Project's 7. Distrii offers its members more choices when it comes to locations in Asia. Not to mention, they have more members in their network as well, which is an invaluable resource for businesses owners and professionals looking to grow their professional connections.
Do note that The Work Project has more locations within Singapore alone. So if what you're looking for is more options within Singapore, The Work Project may be the better choice for you.
Every business or professional has different wants and needs from their workplace. If you're someone who prefers lifestyle amenities and enjoys luxurious decor, The Work Project is an obvious choice. They have award-winning office spaces which resemble luxury hotels. 
However, if you value the convenience of a smart office and enjoy the convenience of technological solutions, then pick Distrii. Distrii's suite of tech solutions and proprietary mobile application seamlessly incorporate technology into workspaces to elevate one's coworking experience.
Accessibility vs. Exclusivity
Distrii and The Work Project target different niches and appeal to different clientele. Whereas Distrii makes technology accessible and appeals to more function-centric individuals and business owners, The Work Project appeals to executives who enjoy exclusive services. 
Distrii has smart offices which techpreneurs and fin-techs are bound to enjoy. Meanwhile, The Work Project's exclusive business club, MARK, lets The Work Project redefine coworking spaces and allows them to attract executives who are resistant to coworking spaces.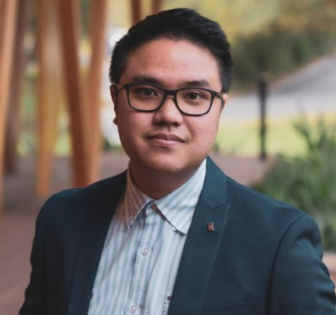 We'll help you find the right workspace for your business.