Flexible Office Spaces in Tanjong Pagar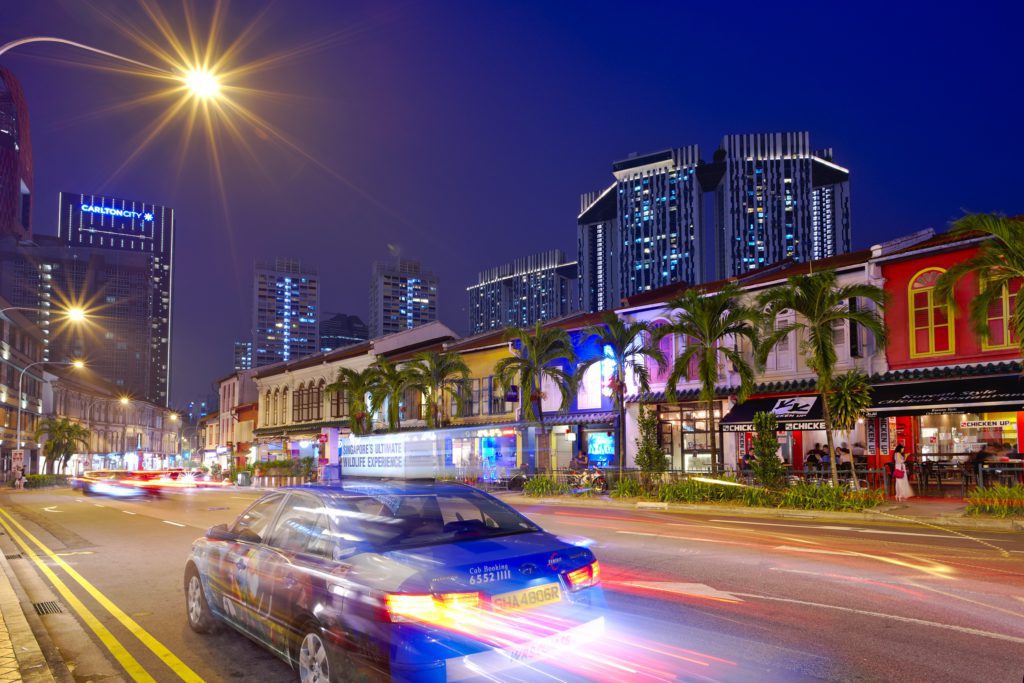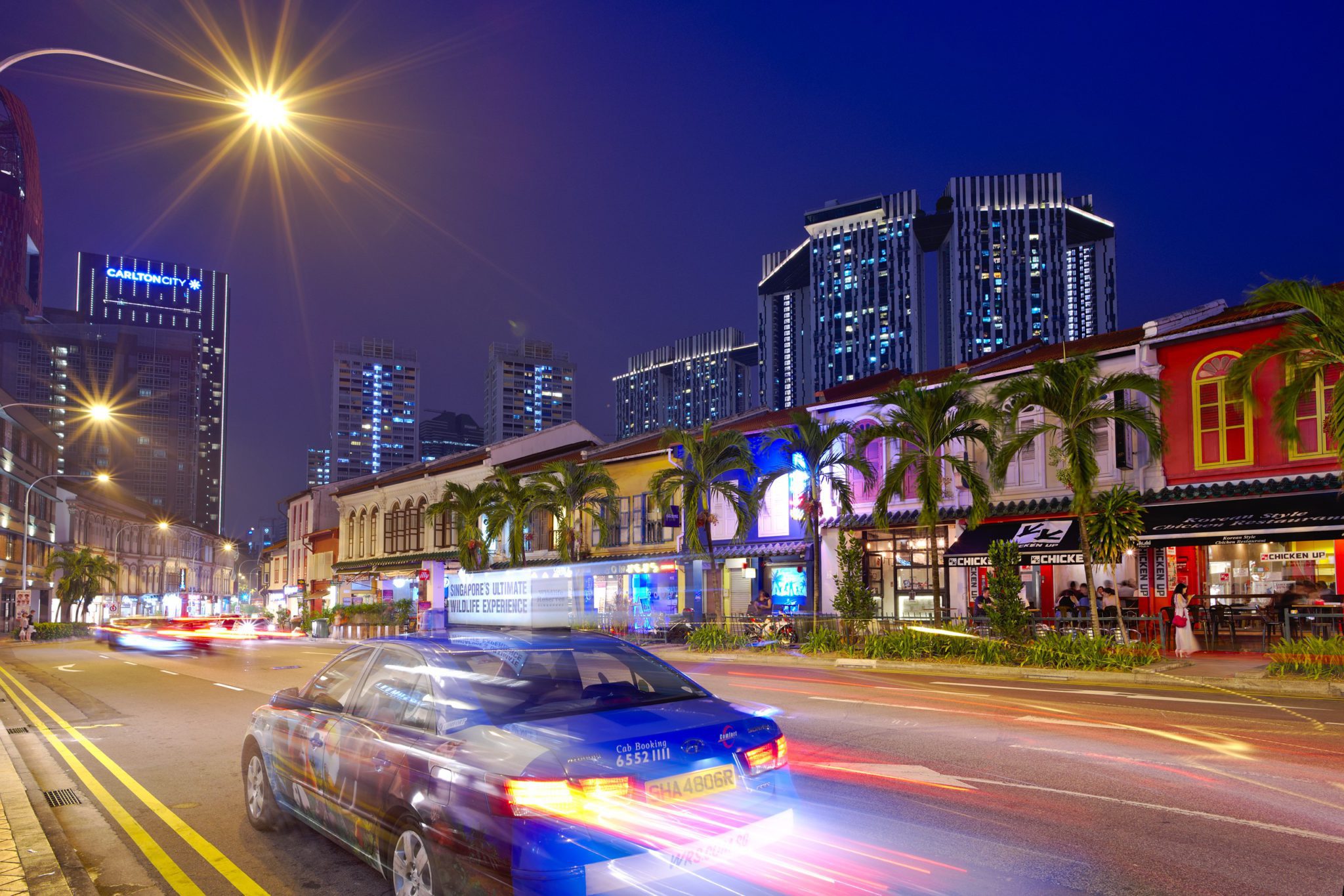 Tanjong Pagar is a historic district located in the Southern edge of downtown Singapore. It's the city that most accurately represents Singapore's transformation from a fishing village to one of the world's most advanced cities today. It's also popular for its rows and rows of colourful shophouses and alleys of interesting culinary selections. 
Where to Find Serviced Offices, Coworking Spaces, and Private Offices in Tanjong Pagar
Tanjong Pagar is an ideal location for those looking to get that balance between work and play. This are is popular for its nightlife and as an international dining hotspot in Singapore. On top of this, it's considered as a prime locations for business. There are several flexible offices in and around the area including McCallum Street and Wallich Street.
osDORO can help you narrow down your options in Tanjong Pagar. Choose from hundreds of offices and get the best deal with our help. Book a private tour of our serviced offices, private offices, or co-working spaces in Tanjong Pagar.
Tanjong Pagar used to be called Salinter or Salintar which means "a fishing village." This name is attributed to the many kelong, a kind of fishing trap made from wood stakes and cross pieces, which lined the coast of Tanjong Malang village all the way to what is Tanjong Pagar today. According to a local legend, the locals in Singapore used to suffer from vicious swordfish attacks so they built a barricade of banana stems along the coast as instructed by the king, Sri Maharajah, so that the barricade would wind up trapping the snouts of swordfishes as they attacked.
Since the 1600s, Tanjong Pagar served as an enclave for thousands of Chinese and Indian migrant dock workers between the docks and the town. At the time, this gave rise to much traffic between the docks and the town and rickshaws became prevalent in the area. Due to their popularity, the government even put up a Jinricksha Station at the junction between Tanjong Pagar Road and Neil Road in 1904. 
With more and more workers crowding Tanjong Pagar, land prices in Tanjong Pagar went up and attracted rich Chinese and Arab traders to buy properties there. Meanwhile, the rapid increase in population also led to overcrowding, pollution, and problems with opium smoking and prostitution so that Tanjong Pagar eventually deteriorated into an inner-city ghetto.
Still, many benefited from Tanjong Pagar's rich soil. Europeans and wealthy Chinese bought huge plots of land in the 1830s and '40s to be used for planting gambier, nutmeg, and fruits. This gave rise to jobs and soon more villages were erected in the district with more and more Hokkien people moving in. 
Come World War II, Tanjong Pagar was predominantly populated by the Hokkien working class and some Indians. By the latter half of the 1990s, the Suez Canal was opened and steamships became popular. This led to the development of Tanjong Pagar's naturally deep harbour into the New Harbour, which we know today as Keppel Harbour. This signalled the beginning of Tanjong Pagar's growth until it became highly urbanised in the late 1900s. Hills were levelled, many roads were built, and commercial and residential properties proliferated. In the mid-1980s, Tanjong Pagar was the first area gazetted under Singapore's conservation plan. When the plan was implemented, many of the area's infrastructures were restored to how they originally looked and Tanjong Pagar changed into a fashionable district known for its thriving businesses, cafés, bars, and restaurants.
Landmarks in Tanjong Pagar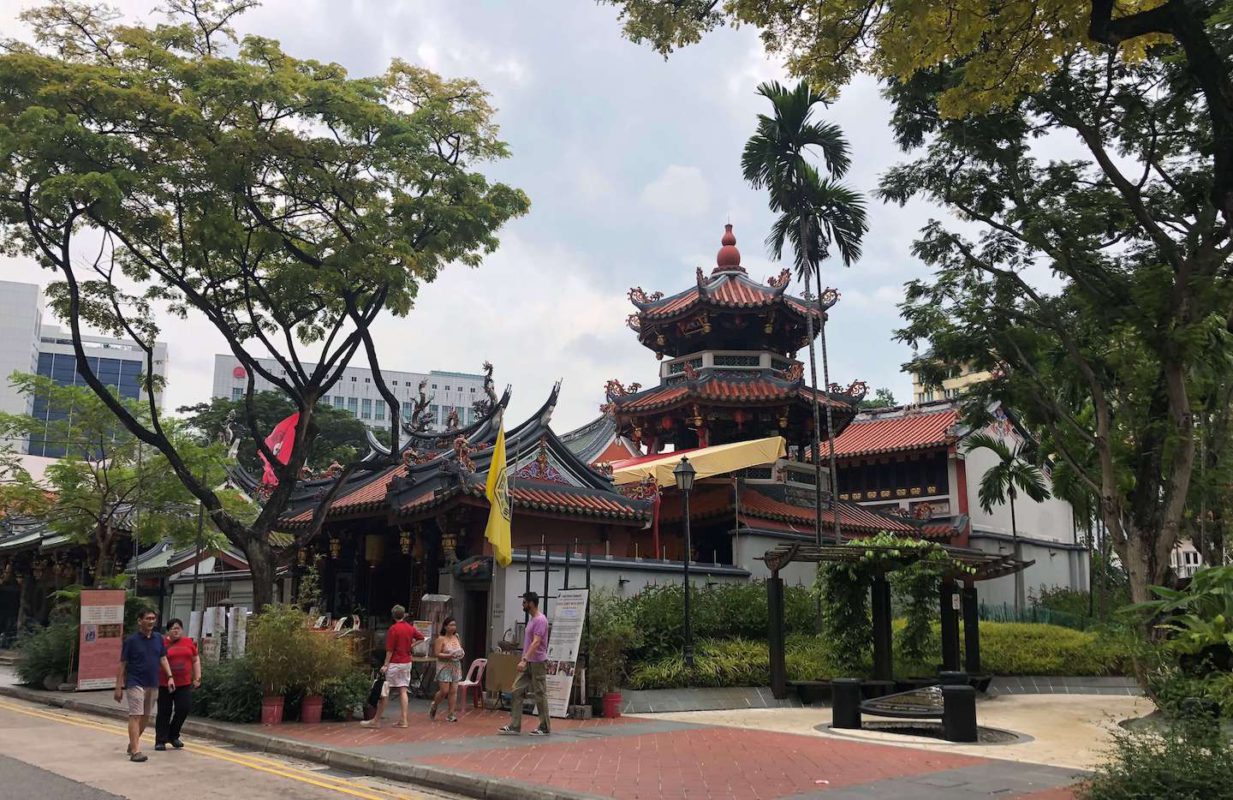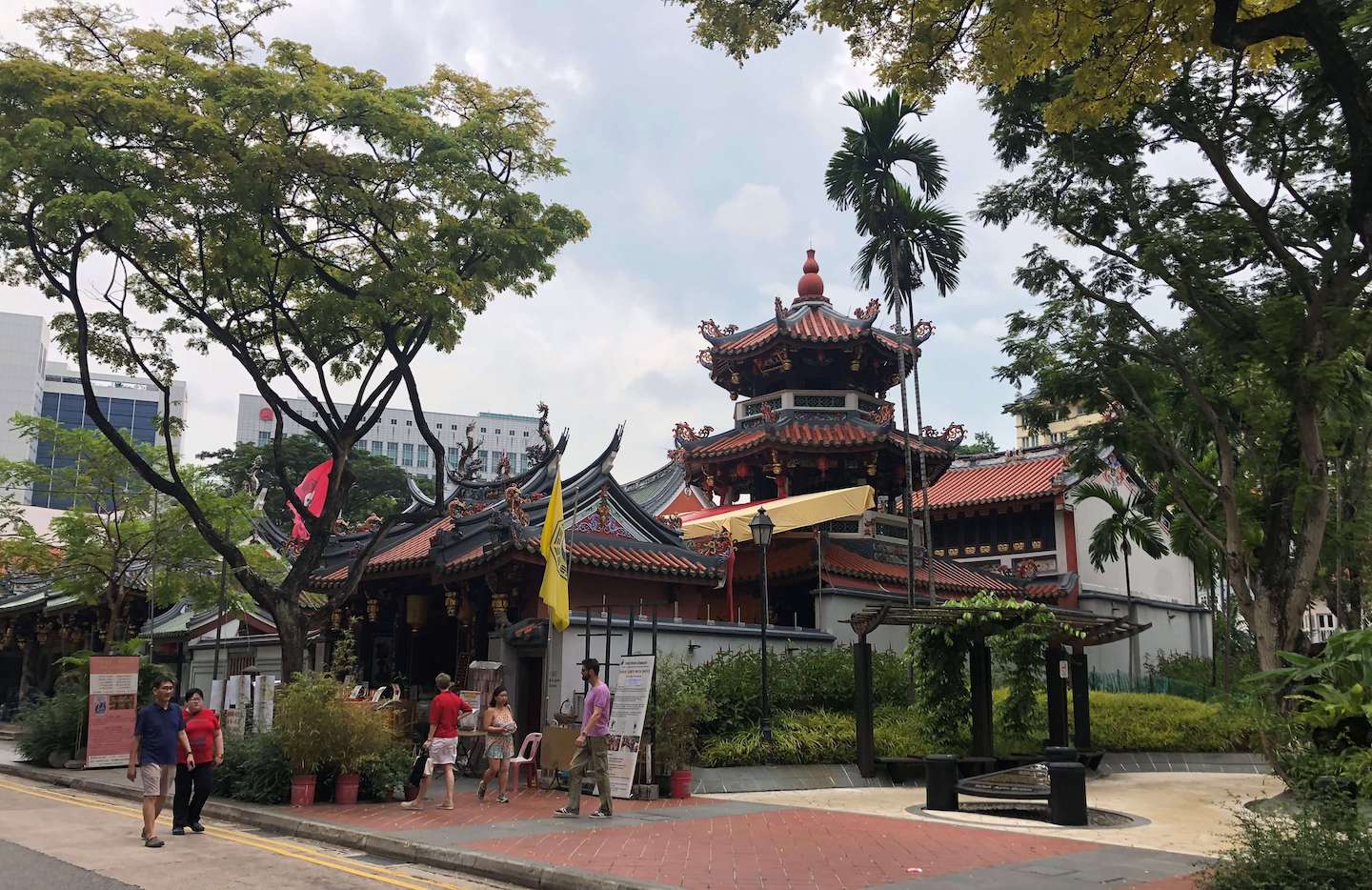 Tanjong Pagar Plaza
Tanjong Pagar Plaza is a shopping centre with around 130 shops. One can easily find what they are looking for among the wide variety of shops, from stores that sell traditional handicraft, artisan items, and Chinese products to outlets with great bargains on clothes, cosmetics and electronics
Guoco Tower
Formerly Tanjong Pagar Centre, Guoco Tower is Singapore's tallest skyscraper today. It stands 950ft., a record previously held jointly by UOB Plaza, One Raffles Place, and Republic Plaza. Aside from its office building, one should check out its rooftop Urban Park or its hotel by Sofitel Hotels & Resorts.
Little Korea 
Also known as Koreatown, this area in Tanjong Pagar grew along with the popularity of South Korean Pop Culture. Here, one can find Korean cosmetic stores, Korean food chains and restaurants, Korean supermarkets, and even Korean bridal shops! 
Thian Hock Keng Temple
Built for the worship of Mazu, a Chinese sea goddess, Thian Hock Keng Temple is the Hokkien people's oldest and most important temple in Singapore and it was gazetted as a national monument in 1973.
Where to Eat in Tanjong Pagar
One of the most well-known and visited food centres in Singapore is Tanjong Pagar's Maxwell Food Centre. Not only is it a great place for tourists, but locals also come here for convenience and affordability!
Tian Tian Hainanese Chicken – famous for their signature Hainanese Chicken which even Michelin-starred heavyweight Gordon Ramsay and celebrity chef Anthony Bourdain were impressed with

Zhen Zhen Porridge – famous for their Ingredient Dense porridge, which makes good-ol-porridge exciting to eat

Ye Lai Xiang Tasty Barbecue – the pioneers of Hainanese western food in Singapore's Hawker Centres; famous for their generous servings of evenly grilled meat with special brown sauce

Special Shanghai Tim Sum – famous for their dumplings, fried guotie, and hot and sour soup

Huang Ji – known for their signature wanton mee with various kinds of noodles to choose from