Each business has unique needs. Some people need smart office solutions while others need to outsource business processes. Whether you're the former or the latter will help determine which is the right workspace provider for your business, JustCo or Servcorp.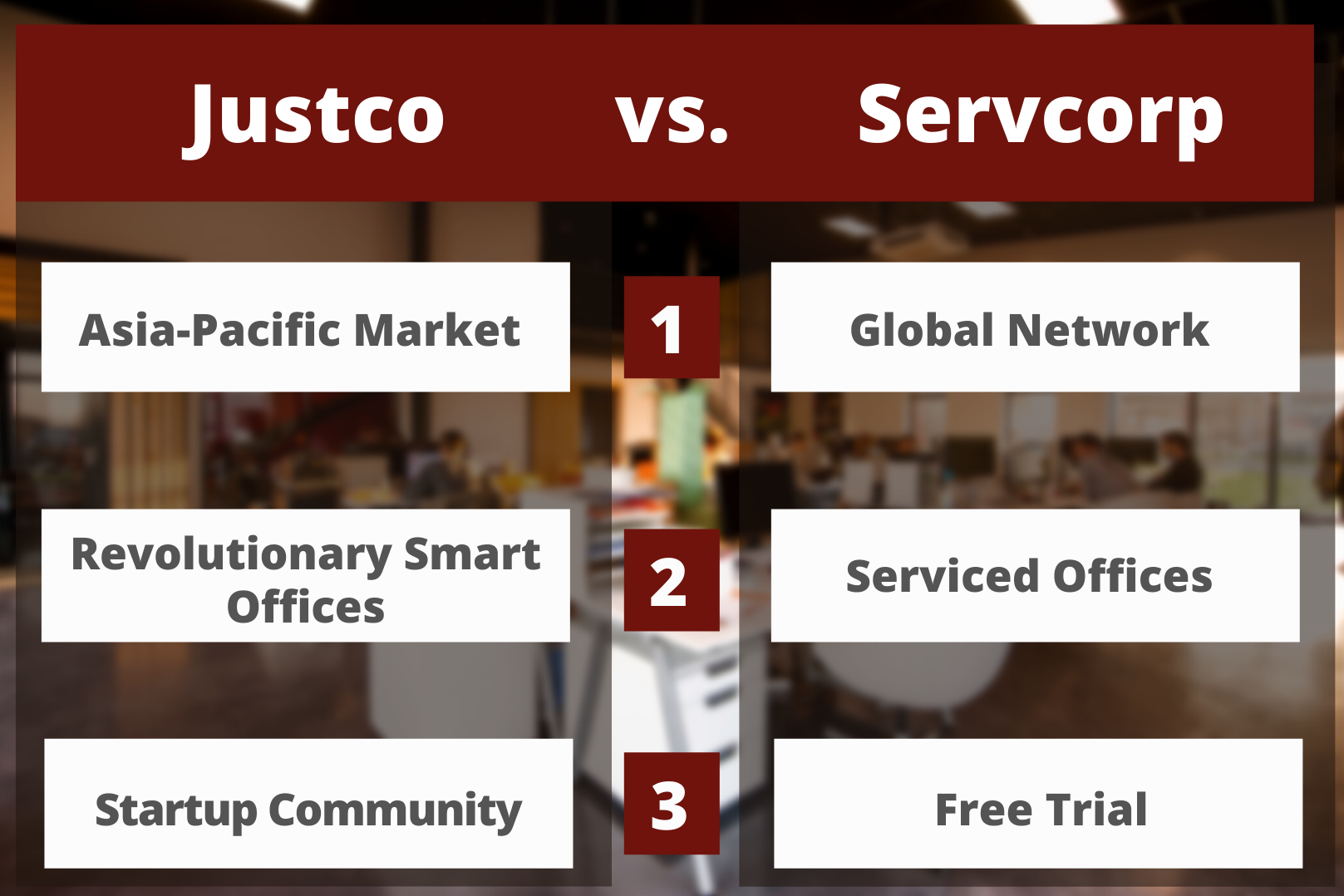 JustCo
With almost 10 years of experience, JustCo is one of the biggest names when it comes to coworking in the Asia Pacific region. They are located in Grade A office buildings, with over 40 locations across 9 major cities in 8 countries in the Asia Pacific. This allows them to build a large and thriving community of over 100,000 members, all of whom they encourage to network, collaborate, and connect for various business purposes. 
Revolutionary Smart Offices
To remain relevant in the new normal, JustCo is using SixSense, an AI-powered tool that allows JustCo to analyse and optimise the use of their spaces. This tool revolutionises smart offices, redefining how tech and workspaces are integrated, and creating a safer space for their members in light of the pandemic. Not to mention, it also allows members to access their workspace, connect with other members of the JustCo community wherever they are, and avail exclusive events and perks anytime. 
JustCo has JustCo Labs, a platform that allows startups to connect with enterprises within the JustCo community so that they can employ their help in solving business problems. JustCo Labs also helps young entrepreneurs through a series of educational events to help them level up as individuals and business owners.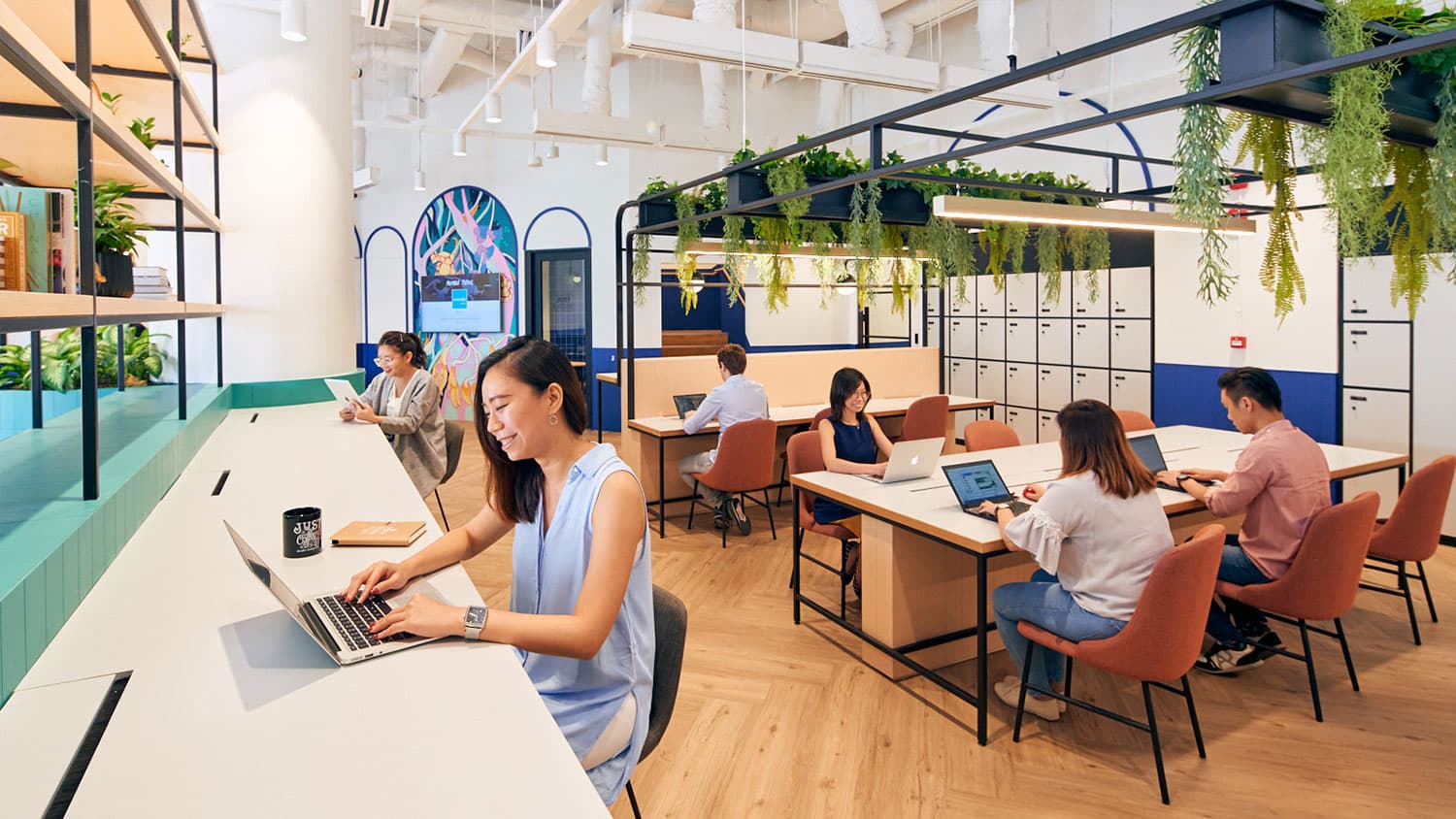 Servcorp
Servcorp Limited is a multinational organisation founded in 1978. For decades, they provided flexible workspace solutions as well as top-notch services. Today, they have over 150 locations in 44 cities across 22 countries around the globe. This gives them presence in the USA, Asia Pacific, Europe, as well as the Middle East.
Servcorp has helped over 50,000 businesses by providing them impeccable IT services, reception services, and global telephone services. This makes them one of the best-serviced offices and virtual offices company around. 
Servcorp also has a proprietary mobile app, Servcorp Onefone. This app allows members to access their landline from their smartphones, anywhere and anytime. Members have a landline phone, voicemail, conference calling, call forwarding, phone extensions, and more on their phones. With just an internet connection, members are able to call office numbers at no additional cost. This app also has number display capabilities to help inform members which locations their calls are coming from.
Servcorp has one of the best marketing strategies in the coworking industry. They offer free use of their facilities and services for most of their services and workspaces in the first month regardless of the location.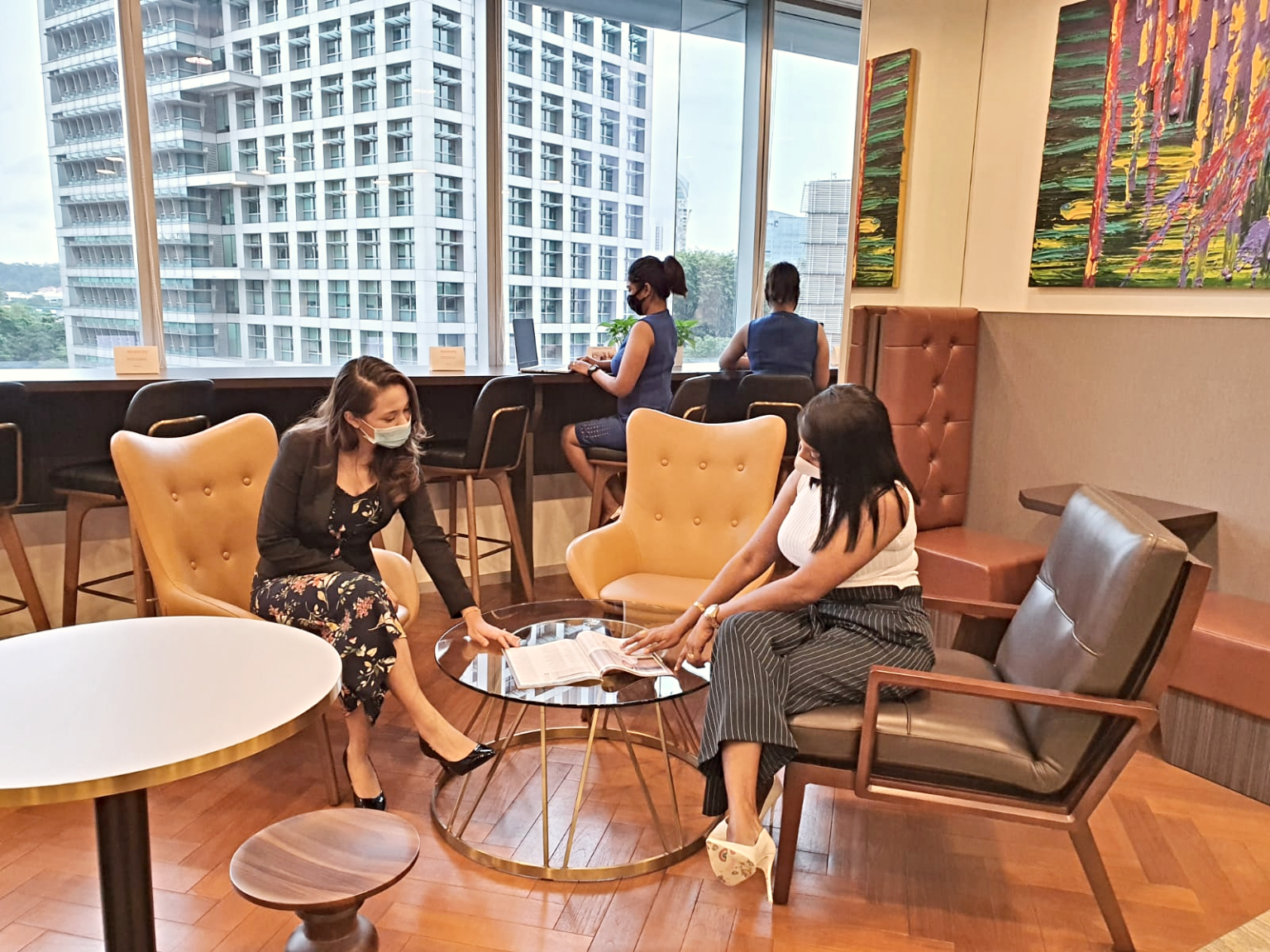 JustCo vs. Servcorp
If you're looking into flex spaces in the Asia Pacific, you're bound to encounter JustCo and Servcorp. That's because these two companies have numerous locations in each of the countries they operate in. And in the last decade when coworking has been booming in Asia, they were some of the first companies present who were able to ride that trend and utilize the unique opportunity in the market to launch their businesses to the next level.
But did you know that even before coworking started in the Asia Pacific, Servcorp was already up and running? Servcorp is a multinational organization founded in 1978. This gives them decades ahead of their competitors, precious time to fine-tune what they do best which is to offer services alongside their flexible workspaces.
When it comes to choosing your workspace provider, it's important to consider where they operate especially if your business plans to expand into a certain market. If your coworking company is open in the market you're eyeing, they will have members from those markets with whom you could collaborate with. Not to mention, you can use the office from the same workspace provider if you travel to that location or you can maintain a remote team more easily.
JustCo has over 40 locations in 9 cities in the Asia Pacific. This is impressive and they have a lot of locations in Singapore alone. But Servcorp has a global presence; aside from the Asia Pacific, they also have locations in Europe, the USA, and even the Middle East. Undeniably, Servcorp provides more choices in terms of market and network.
Smart Offices vs. Serviced Offices
The unique selling point for JustCo is their smart offices and the innovative SixSense tool they recently launched. This sets the expectations much higher for smart office solutions in the 22nd century and provides a great opportunity for people to go back into the workplace during the pandemic.
However, Servcorp offers an invaluable resource that many professionals, SMEs, and startups need — business services. In a time when the economy is unstable, cost-cutting is of utmost importance and many businesses would need to outsource some of their operations for optimal growth. Servcorp has a solid track record of helping over 50,000 companies through their IT services, making them also relevant during the pandemic.
Startups are conscious of costs. At a time when the budget is tight, Servcorp's generous free trial offering is a month-long, the longest free trial offering we've seen across the industry. This perk is incredibly startup-friendly.
Meanwhile, JustCo has JustCo Labs which is incredibly helpful in terms of problem solving and personal and professional development.
We'll help you find the right workspace for your business.