osDORO Partner: Servcorp Singapore
2021 Servcorp Office Spaces
osDORO's partners include the best office space providers in Singapore such as Servcorp, The Work Project, The Hive, WeWork, Distrii, JustCo, and more.
Search hundreds of flex spaces or offices for rent in Singapore. 
From 1 desk to the entire floor, osDORO helps you get the best deal in Singapore. Let us know your requirements, and we'll show you the best options. Talk to us now!
Servcorp Offices Price List in Singapore
Servcorp Singapore - Here are some of the Office Spaces for Rent from our partner Servcorp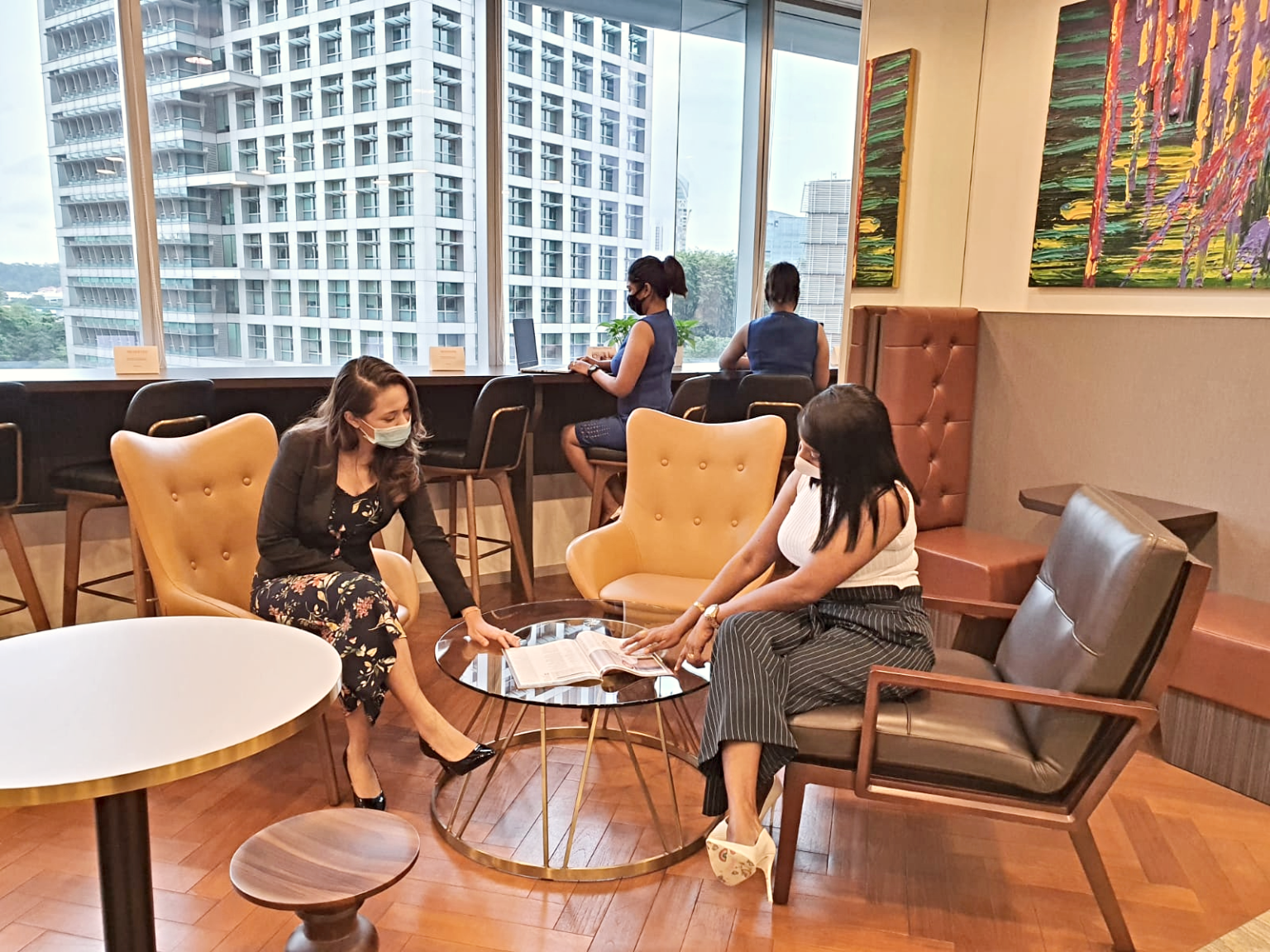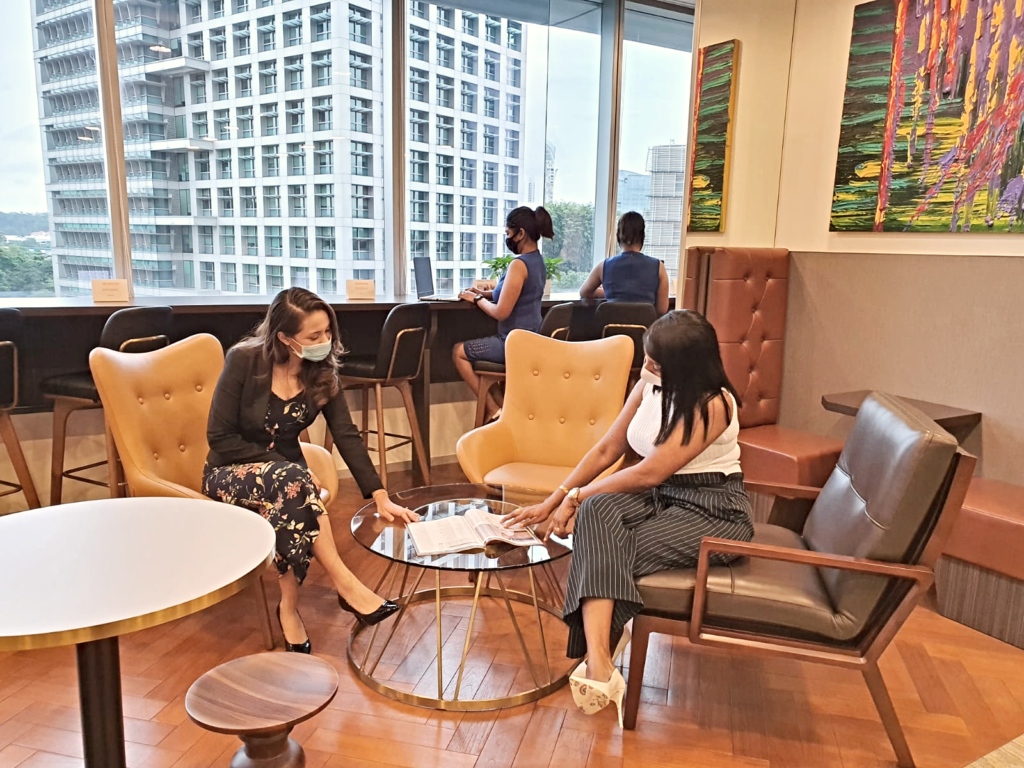 The Metropolis Tower 2 at 11 North Buona Vista Drive
This coworking space is in a prime location for businesses, professionals, and students given its strategic location along North Buona Vista Drive, in close proximity to lots of schools. 
Some of the schools around the area include the Civil Service College Singapore 3 mins away, ESSEC Business School Asia-Pacific 4 minutes away, and ACS International School 6 minutes away. 
Aside from schools, there are also leisure facilities nearby such as the Rochester Mall 2 minutes away and The Star Performing Arts Centre 3 minutes away. For those looking for greener leisure activities, there's One-North Park a short 3-minute drive away and there's the Singapore Botanic Gardens and Jacob Ballas Children's Garden a little further away. For the foodies, there's Holland Drive Market and Food Centre 5 minutes away. Lastly, there's also the Catholic Church of St. Ignatius 7 minutes away.
Commute wise, the location is also convenient; Buona Vista MRT station is a mere 4 minutes away and the nearest bus station is just a minute away, at Buona Vista Station.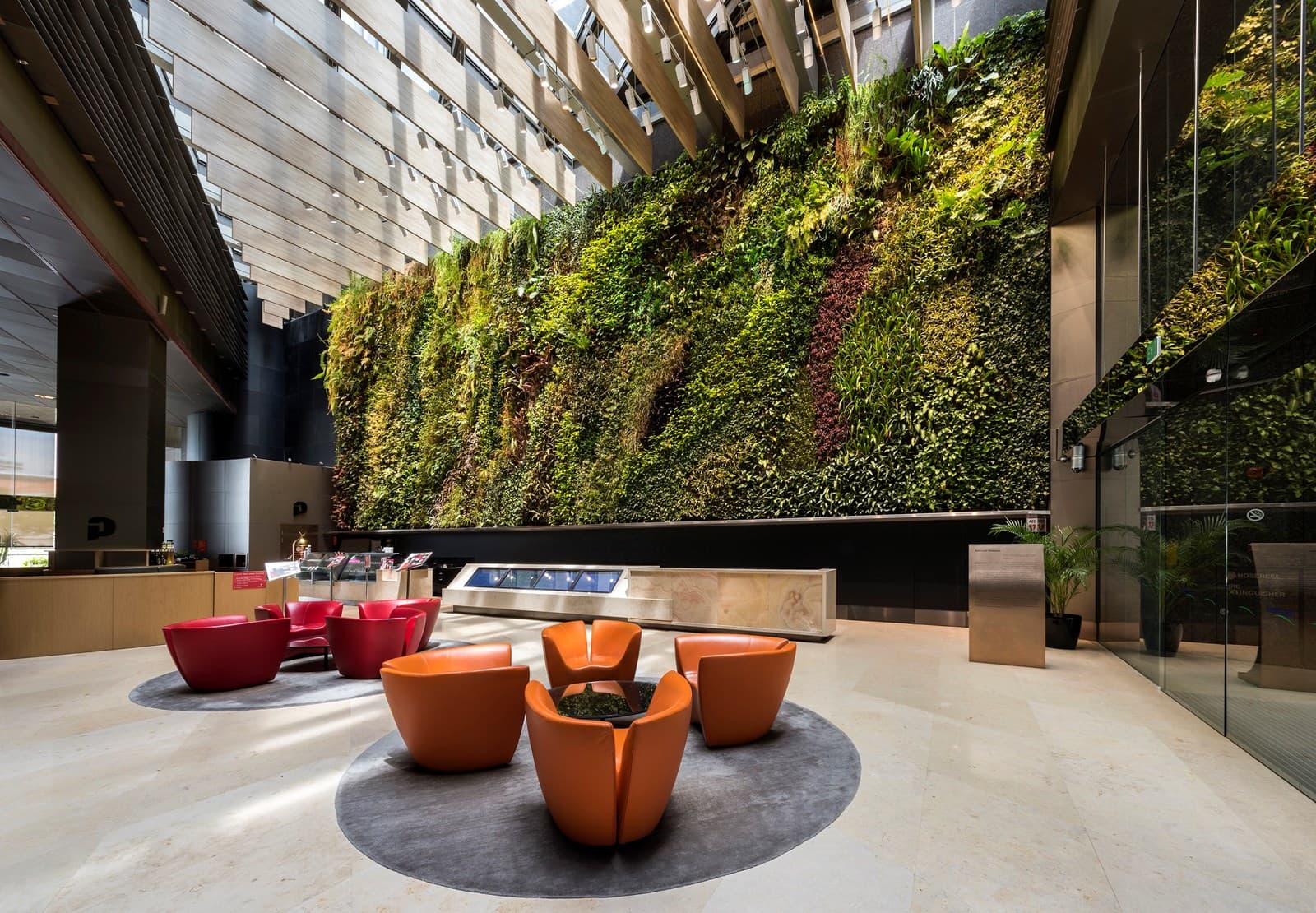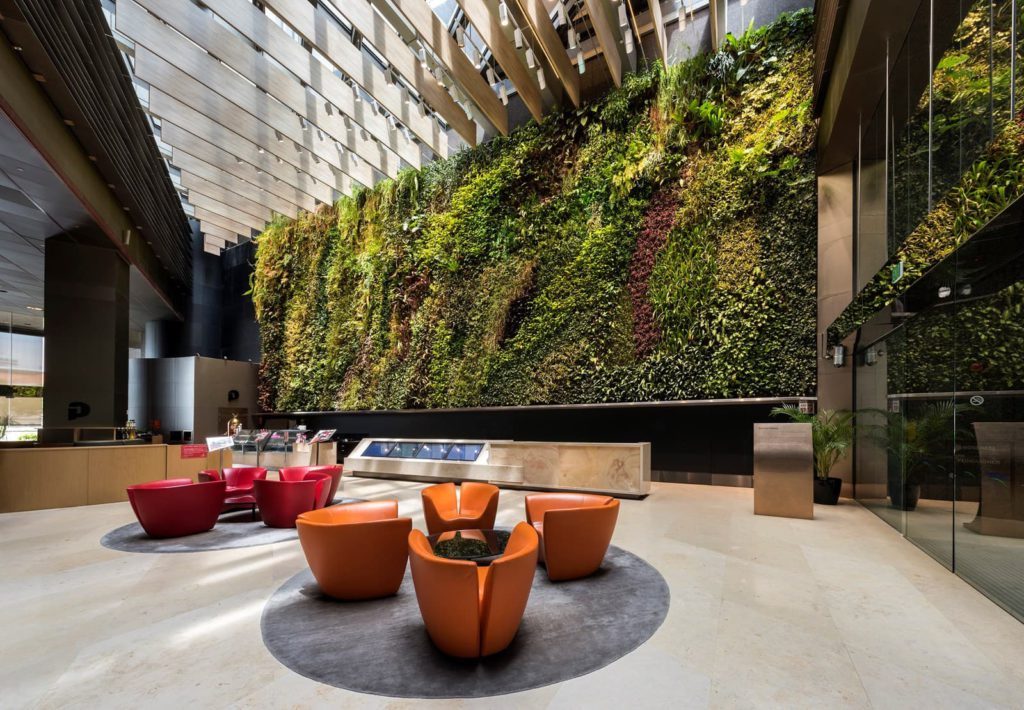 Bank of China Building at 6 Battery Road
This coworking space is a great spot for businesses and professionals in the finance industry. Located within the Financial District of Singapore, along Battery Road, it is surrounded by several banks. It's just a minute away from HSBC Raffles Place, Maybank Tower, and CIMB Bank Raffles Place. It's also surrounded by several business buildings such as the UOB Privilege Banking Centre 4 minutes away, and OCBC Centre 3 minutes away.
Aside from banks and business buildings, the location is also near a handful of malls. It's only 3 minutes from One Raffles Place shopping centre, a minute away from Washroom Shopping Mall, and 5 mins away from One Fullerton Shopping Mall. For lodging needs, there's The Fullerton Hotel Singapore a mere minute away. 
The location is also easy for commuting purposes. Raffles Place (EW14/NS26) station is only 2 minutes away and the closest bus stop at Fullerton Square is just 5 minutes away.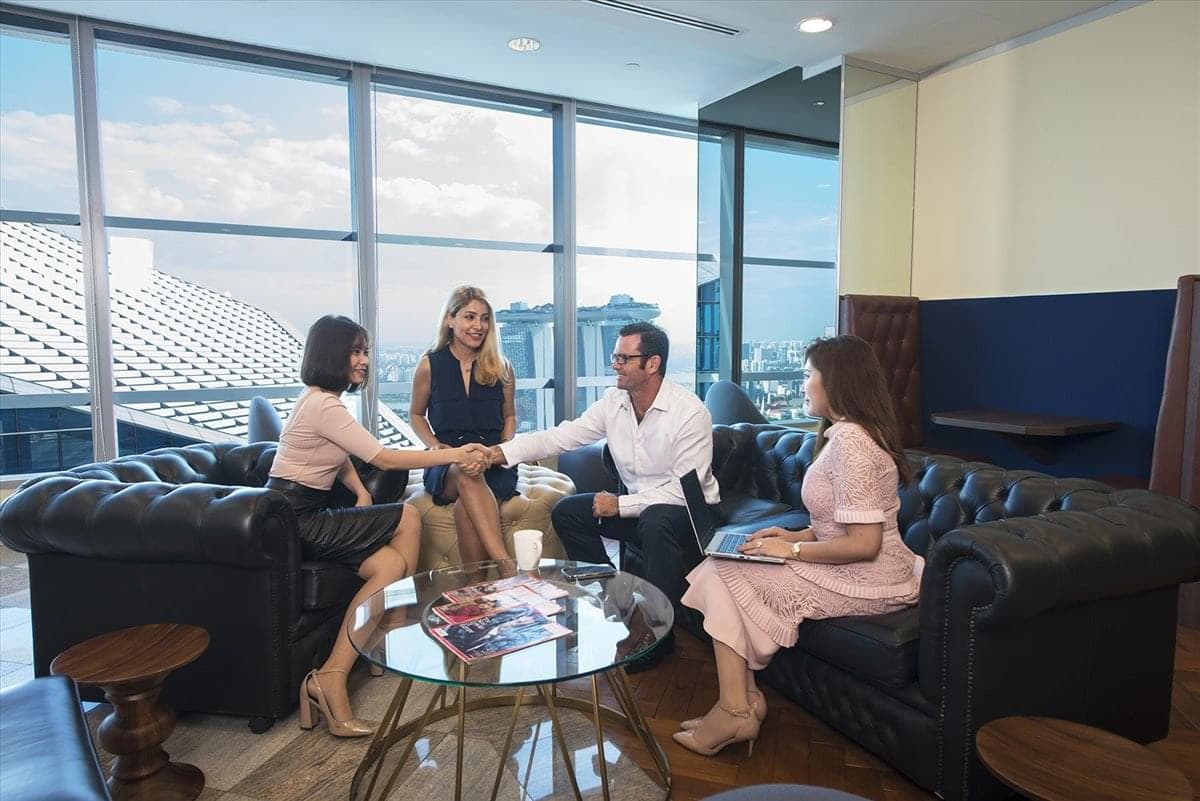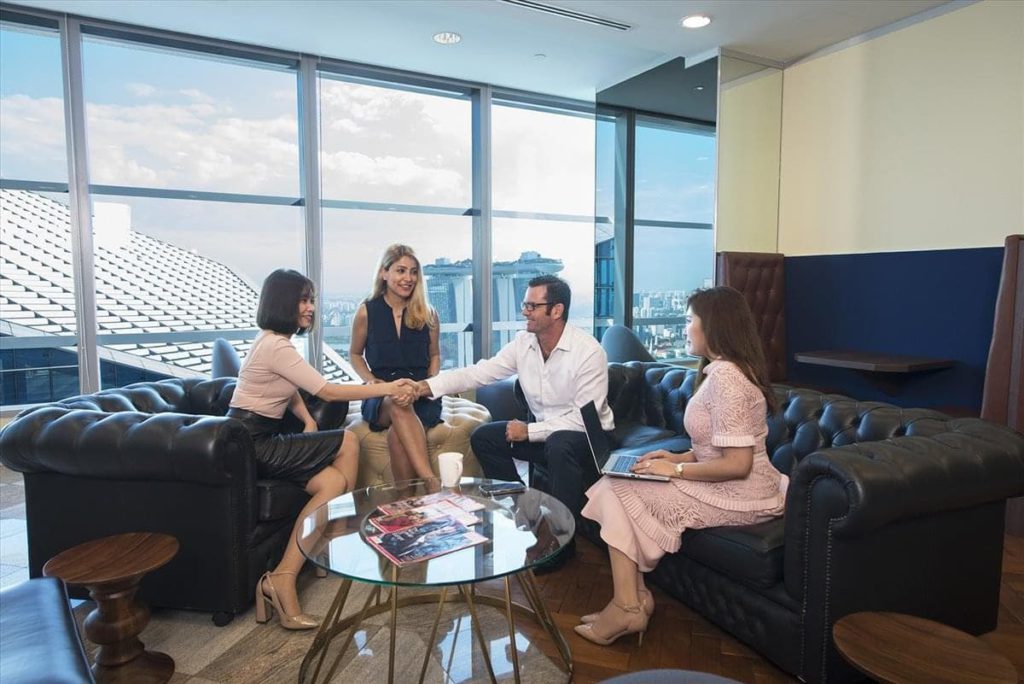 Marina Bay Financial Centre Tower 2 at 10 Marina Boulevard
This coworking space in Marina Boulevard is an excellent business location for those who want to have almost everything within a handful of minutes' walking distance. 
Just a minute from the location, one will encounter commercial facilities, residential buildings, as well as hotel and leisure facilities. Just a short walk away, there's the Marina Bay Financial Centre; and just two minutes away, there's Marina One and One Raffles Quay. 
Also a minute away stands Marina Bay Suites condominium, as well as The Sail @ Marina Bay, a mixed use development consisting of residential and office spaces. 
For hotel options, there's Ascott Raffles Singapore a minute away and the famous Marina Bay Sands 3 minutes away.
But most importantly, this location is easily accessible to plenty of leisure facilities. There's Central Linear Park with its lush green lawns and The Promontory @ Marina Bay, a public greenfield site for picnics, carnivals, and concerts. Just the same distance away, there's also the Marina South Pier, where tourists and day-trippers board ferries to Kusu Island and Saint John's Island. Not to mention, just a 6-minute drive away and one will arrive at the world-famous Gardens By The Bay.
And if one tires of being outdoors, one can drop by one of the many shopping malls in the area. Marina Bay Link Mall is just a minute away, and the shopping centre in Marina One is just 2 minutes away.
One can also enjoy other leisure activities such as enjoying the amazing waterfront view by riding the Singapore Flyer observation wheel or visiting the ArtScience Museum at The Promontory just a minute away. There's also the Marina One Show Gallery 2 minutes away, or one can pay the Red Dot Museum a visit to check out the international product designs & communication designs on display. 
Moving around the area is made easy as well. The location is only 2 minutes away from the nearest bus stop by Marina Bay Financial Centre and it is only 3 minutes away from Downtown MRT station.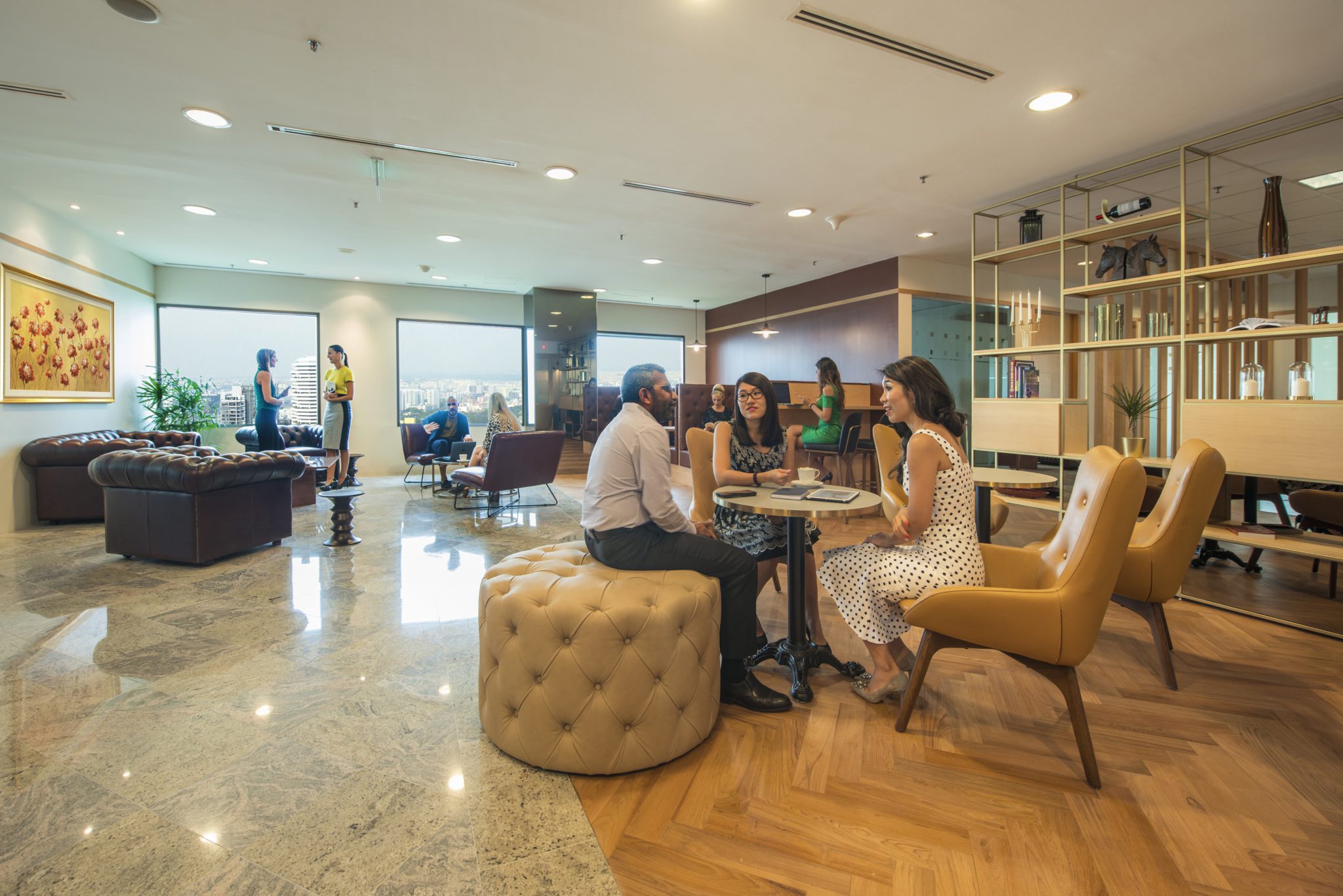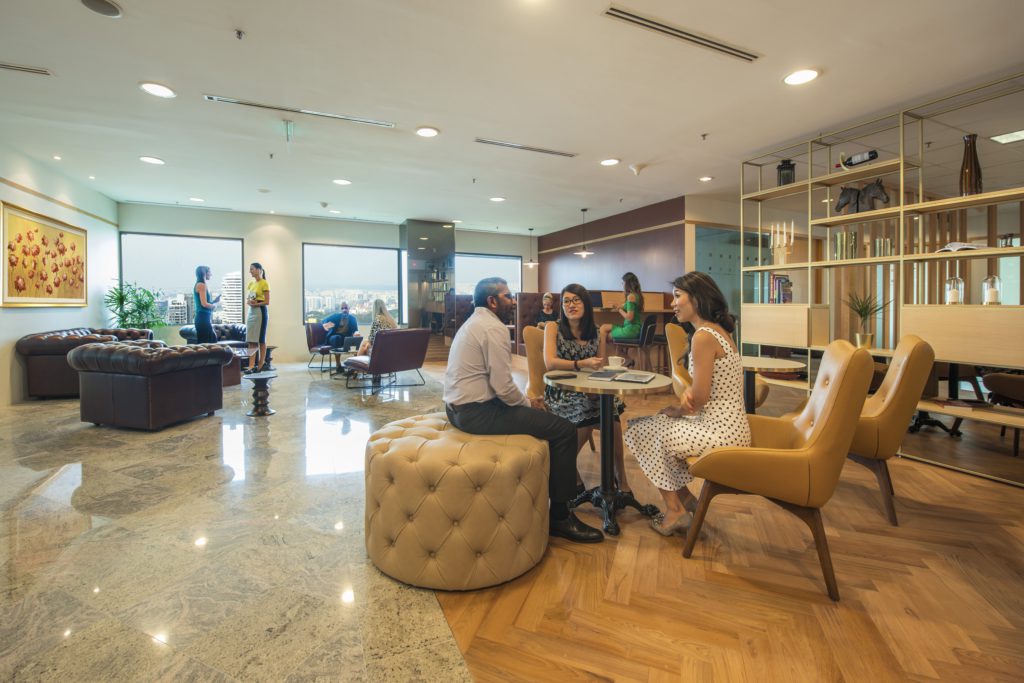 Suntec Tower 3 at 8 Temasek Boulevard
This coworking space along Temasek Boulevard in CBD is yet another excellent business location for anyone who enjoys having access to fellow office buildings as well as a great many amenities including hotels and shopping malls. 
This coworking space is located in Suntec Tower 3, just a minute away from other Suntec Towers; it's also only 3 minutes away from Centennial Tower and South Beach Tower. 
The location is conveniently within close distance of several hotels. Conrad Centennial Singapore is a mere 2-minute drive from Conrad Centennial Singapore; whereas 3 minutes away, there's PARKROYAL COLLECTION Marina Bay, Pan Pacific Singapore, and Hotel Fairmont. And a little further away, 4 to 5 minutes from the location, there's The Ritz-Carlton Singapore and JW Marriott Hotel.
For one's shopping needs, there are 3 malls to choose from. Suntec City Shopping Centre is just a minute away, whereas a 2-minute drive away, one will find Millenia Walk and Marina Square.
In terms of transportation, one can catch a bus just outside Suntec Tower 3 or take the train via Promenade MRT Station which is just 2 minutes away.