Flexible Office Spaces along Anson Road, Singapore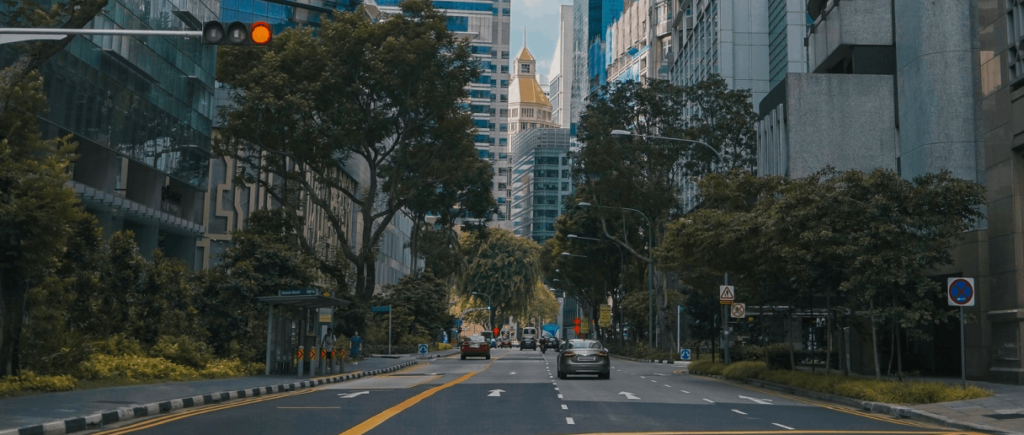 Anson Road Offices and Coworking Spaces​
Anson Road is a street in Anson, a subzone within Downtown Core. The street is approximately 550m and begins near a car park around Keppel Road then it splits into two roads, one of which merges into Keppel Road while the other proceeds as a one-way road stretching all the way to its junction with Robinson Road and Maxwell Road. Anson Road is known among the Hokkiens as housing an old Temple in the area of Tanjong Pagar.
Office Spaces at Anson Road
When looking for office spaces along Anson Road, one can check out any of the famous office buildings mentioned earlier, one of which is Mapletree Anson in 60 Anson Road.
Mapletree Anson is a 19-storeys high office building in the region around Anson Road. It's well known for offering premium office spaces and it has one of osDORO's private offices perfect for a team of 18! Its location is only 3 minutes away from Tanjong Pagar (EW15) station and 5 minutes away from the 100AM shopping centre. This makes it an ideal work location for many commuters and shoppers. 
Additionally, this office comes fully furnished with flexible rental terms to make move-in easy and quick for you. If you need help with the area, osDORO is a team of locals who are well acquainted with the area. We can direct you to the amenities in the vicinity and help you find your ideal office space by giving you an office tour. Be it a coworking, shared, or dedicated office space, our seasoned and trained commercial property experts will help you shortlist and negotiate the best office and rentals!
If you need a private office, serviced office, or a co-working space, let osDORO help you! Check out our properties and book a private tour!
Anson Road was built in 1879 when the government levelled some hills along the coast to reclaim land from the sea. The levelled land where Mount Wallich used to be is where Robinson Road and Anson Road are today. The name "Anson" is taken from Major General Sir Archibald E.H. Anson, a former Lieutenant-Governor of Penang, and possibly, also from Commodore George Anson, Naval Commander of Far East Squadron in 1815.
Landmarks and Notable Commercial Buildings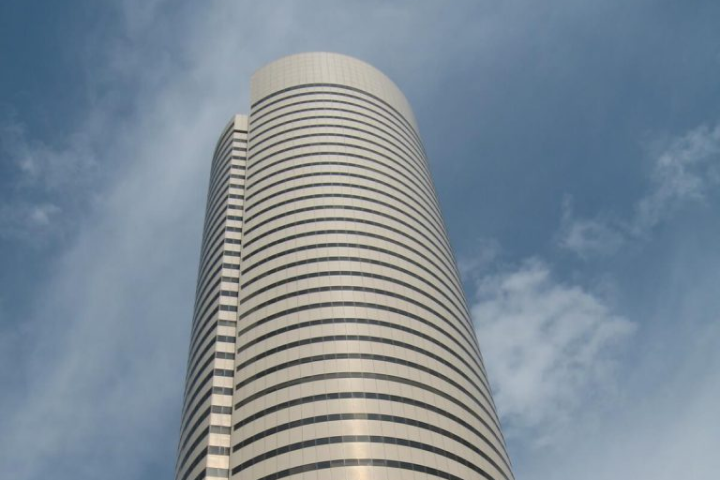 Located in Downtown Core, Anson Road is a site for many commercial buildings in the country. Some of the more notable buildings in the area include:
AXA TOWER
Also known as 8 Shenton Way, and formerly, The Treasury and Temasek Tower, AXA Tower is Singapore's 16th-tallest skyscraper. At present, it is also the tallest cylindrical building in the world.
Anson Centre
A commercial building built in 1971, Anson Centre is located at 51 Anson Road and is known for selling and renting out office spaces. 
Anson House
Anson House is a 13-storey prime office development in the Tanjong Pagar micromarket
Hub Synergy Point
Located at 70 Anson Road, Hub Synergy Point is a commercial building with offices for rent and for sale.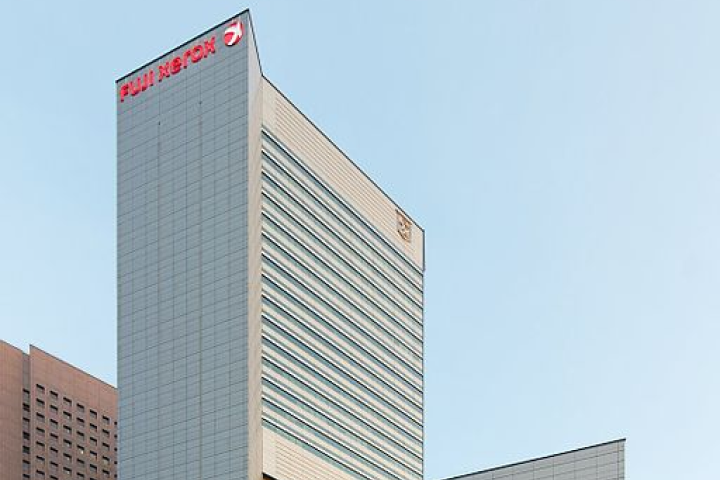 Fuji Xerox Towers
Fuji Xerox Towers is a 38-storey office tower, formerly known as IBM Towers, built in 1987 and located at 80 Anson Road.
Springleaf Tower
Springleef Tower is a 37-storey office and residential skyscraper in 3 Anson Road known for selling Grade A office spaces.
International Plaza
International Plaza is a commercial building in 10 Anson Road with a mix of offices, apartments, and retail spaces. 
MapleTree Anson
MapleTree Anson is a 19-storey premium office building at 60 Anson Road.
M Hotel Singapore
Rated as one of the best hotels in the country, M Hotel is a business hotel known for implementing its "We Clean. We Care. We Welcome." initiative.
In CBD, there's plenty of restaurant options to satisfy your cravings. Here are some restaurants to try on Anson Road:
Kan Sushi – A Japanese restaurant in International Plaza known for its cozy ambience, fresh sushi, and sashimi

The Wallich Grill – A bar, grille, and restaurant which brings you a menu filled with varied food items from Petite plates to main courses; they also serve a variety of alcohol beverages to satisfy whiskey lovers and wine enthusiasts alike

Brothers Ramen – A localised ramen house which offers diners a cosy set-up using modern and traditional cooking techniques

Bimi Kaiho – A cosy Japanese family restaurant which serves authentic Japanese udon and chasoba. They also offer a tantalizing range of homecooked Japanese rice dishes such as Katsudon, Unagi Bento, and Katsukare.

Shinagawa Ramen & Izakaya – A Japanese restaurant serving a tantalising collection of dishes from Maki, Sushi, Sashimi, and Gyoza to Chirashidon, Ramen, Bento Set, Donburi, and Udon.

Kia Hiang Restaurant – 

A Chinese restaurant which serves a tantalizing collection and variety of dishes suitable for group gatherings and casual dining. Some of their more popular dishes include their claypot chicken and hotplate tofu with egg and prawn.