Every business deserves workspaces relevant for their purpose. Singapore is a reputable base for the most versatile and abundant workspaces in the world. But on a global level, can it compete? The 7,000 or so multinational companies operating within it would say so. What is it, that makes businesses so particularly keen to set up camp in this country? Here's a closer look into why finding workspaces in Singapore is worth all the hype.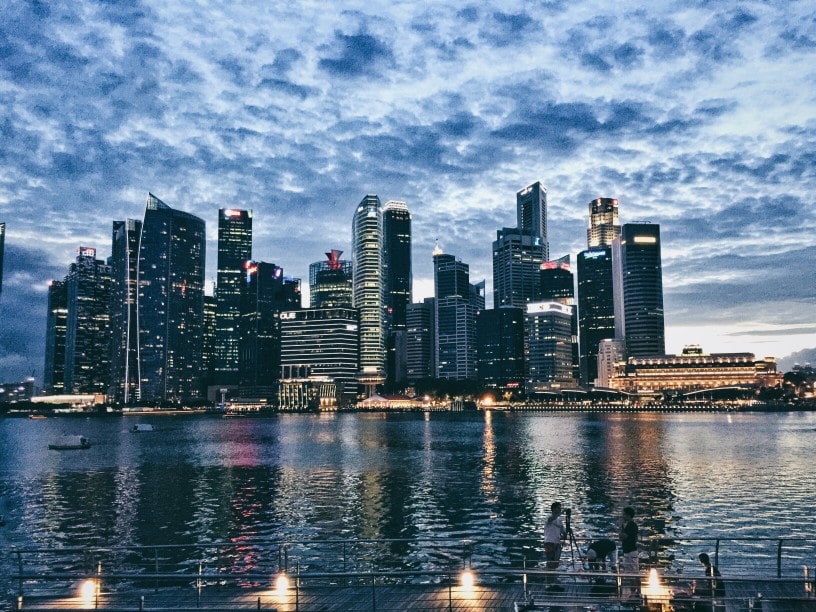 Singapore's reputation as the economic powerhouse of Southeast Asia makes the best work atmosphere. Coming in hot as the third most economically competitive country in the Global Competitiveness Index Singapore stands out. Many factors have supported Singapore's thriving business world. The commendable work ethic of the people of Singapore alone is enough to convince many that business flourishes naturally. In Singapore, group mentality is valued in comparison to personal goals. To accommodate for this, the demand for workspaces that support teamwork is apparent in Singapore. Singaporeans are hard workers and their ardour extent to all timeframes, day and night. 
This opens up new opportunities for cleverly engineered security and comfort measures to be taken in workspace development. On top of this, Singapore is home to people of many ethnicities and thus several distinct cultures. With the incoming working practices of a diverse set of countries, Singapore has become well prepared for any work requirements. There are several reasons why so many businesses have found success in forming branches in Singapore. One such reason may be that Singapore's workplaces accommodate new companies perfectly. Another would be that the government takes much responsibility for economic initiatives. 
One especially spectacular subset of Singapore's work culture is its start-up culture. Singapore has now overtaken Silicon Valley as the number one place for start-up talent. Entrepreneurial conquests are likely to see the light in Singapore due to international collaborations pursued by the Singaporean government. Jonathan Lim, director of Enterprise Singapore's Start-up and Global Innovation Alliance (GIA), points out that start-ups need supportive growth environments. The GIA supports information exchange and innovative collaboration between countries. Mr Lim cites eight global cities in which exchange programmes have set up. Shared resources and cooperation have been essential to Singapore's economic growth. Unsurprisingly, two heads work better than one, and this applies to collaborative work scenes as well. 
Why Flexible Workspaces Thrive in Singapore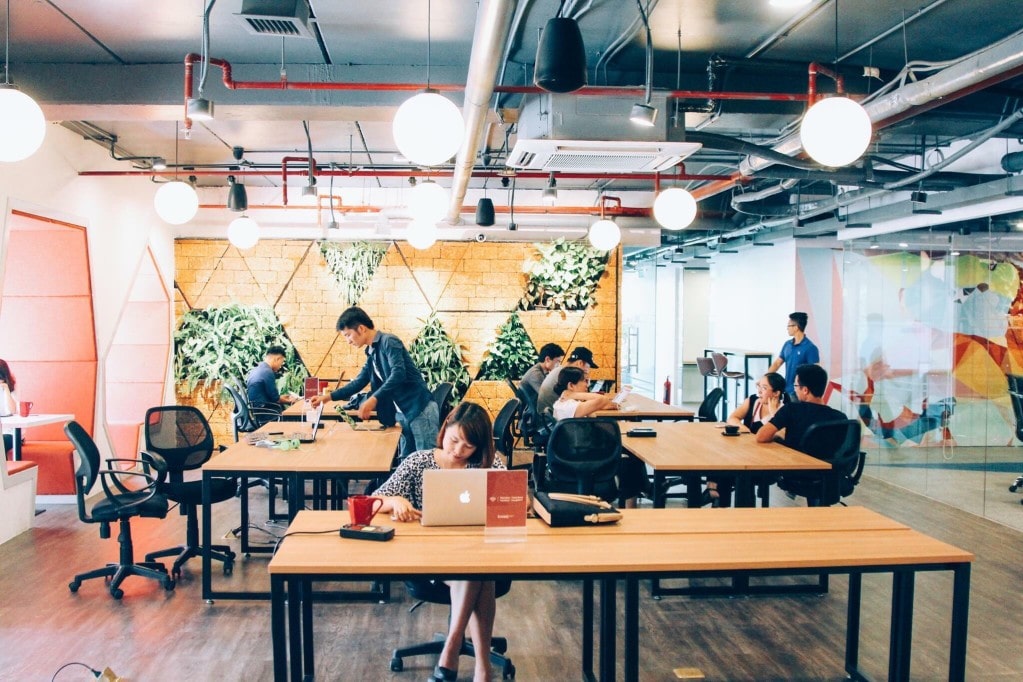 Having established that Singapore is home to a friendly and supportive working atmosphere, it's time to get more specific. Flexible workspaces are high in supply and demand. An example of "flexible" workspaces would be coworking centres and serviced offices that accommodate variable working contracts. Coworking spaces offer ideal set-ups for several people working individually on separate projects, often from different companies. They are suitable for short term work and for encouraging networking. 
In Singapore, such arrangements are among the least expensive in terms of start-up costs. The prominence of coworking spaces way as well is a perfect example of how Singapore actively invites entrepreneurship. Arrangements that encourage lone workers to work side by side make a starting point that much simpler to find. They require so much less commitment and lower financial risks. Expanding through collaboration becomes so much easier and more accessible. Add the world-wide spread of connections you could potentially have, and Singapore starts to look like your business' new home. 
Availability of Flexible Offices
There are over 120 flexible workspace centres in Singapore. The competition for your hand in flexible workspace usage is high. Not only does this up the ante on quality and convenience, but it also makes Singapore a very affordable place for office work. Of course, given that these are "flexible" workspaces, the cost is usually dependent on specifics down to desk size. You could save plenty by spending only on what you need. So, when taking your pick, be sure to pick the best deal, as Singapore's big workspace market certainly affords it. 
Does Singapore sound more and more like somewhere you could get used to trying out flexible workspaces? Gaining the rights to live and work in Singapore is unbelievably easy. Work Permits are processed through online forms, and they get back to you in a hurry. As in, it should take but one day. Residence permits usually come with it, and the two are easy to receive renewals for. Permanent residence in Singapore is also straight forward to obtain in comparison to many other countries. To show how encouraging the Singaporean government is of global business initiatives, the Ministry of Manpower provides information to newcomers. There is an index of useful links for workers new to living in Singapore and starting a business. As a whole, Singapore is a country with high liveability, thanks to low crime rates and enviable transportation systems. In 2016, Singapore's federal police reported 135 days crime-free. If there's any place to feel secure while making money, it's a country where shop owners hardly feel the need to lock up. On top of this, booking flights from Changi Airport to practically anywhere is a cinch. Thinking about how many trips are due via Singapore should get you excited for holiday and business trips to become that much easier.
Singapore, a Top Choice for Flexible Offices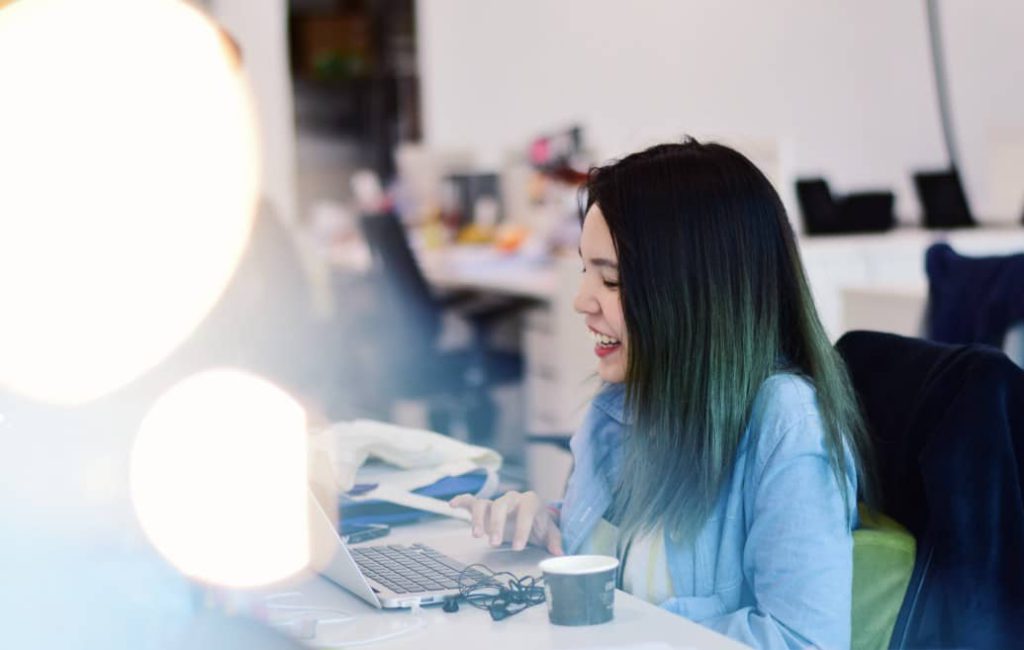 With all this knowledge in hand, why should you be the one to miss out on the working experience of a lifetime? Singapore is the place where the people and the superior work culture lift people of all backgrounds above and beyond. Its government is very focused on further boosting its economy, so foreign entrepreneurship is welcomed.
Most notably, flexible workspaces are readily available across Singapore, which should speak volumes to companies wishing to expand fast. With everything being made so much easier and more profitable, Singapore is a top choice for your flexible workspace options. 
If you need a flexible office space in Singapore, don't hesitate to consult us. We offer obligation-FREE consultations in Singapore.