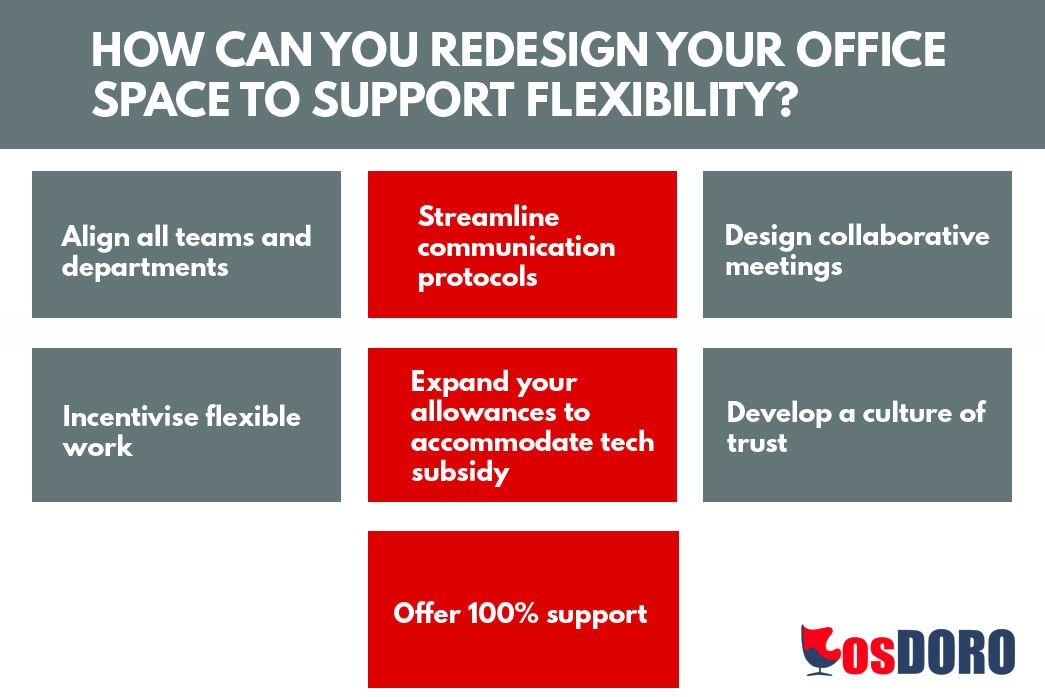 Flexible work was an increasingly popular trend even before the pandemic. The Covid-19 situation only made it more prevalent. Companies were forced to hasten their transition into flexible and remote work. And after close to a year of flexible work, people are realising that flexible work arrangements don't lower productivity. On the contrary, they promote productivity and increase work-life satisfaction.
How Can You Redesign Your Office Space To Support Flexibility?
Here's an example of a systemic and organisational work-life shift program that can help you redesign your office space as well so you may more effectively support flexibility within your organisation.
 1. Align all teams and departments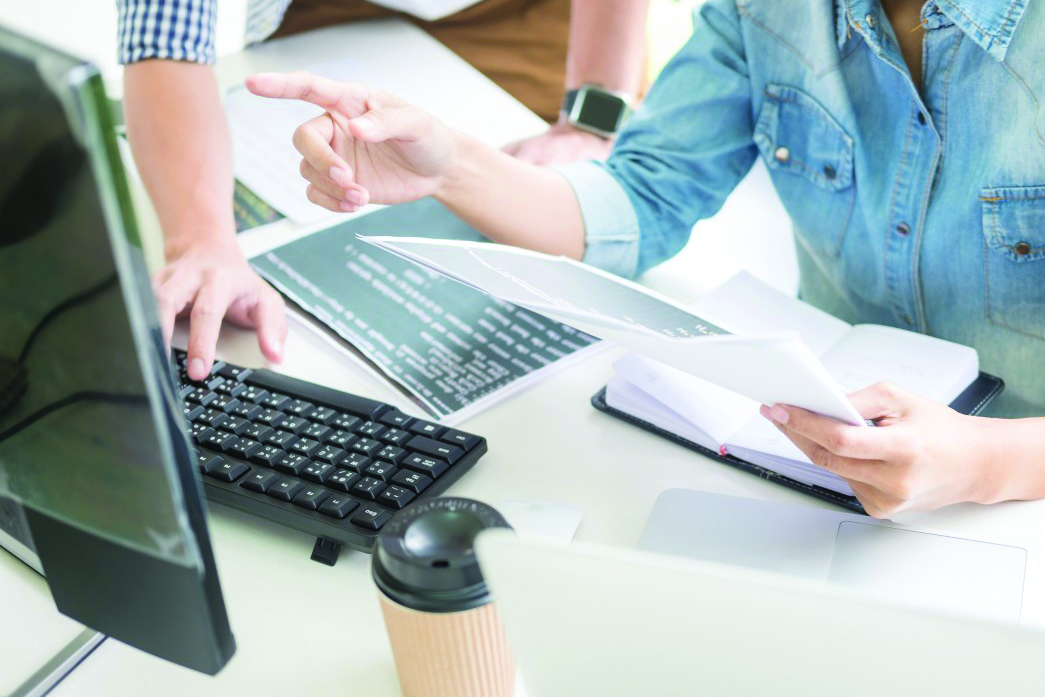 How well an organisation function depends on communication and alignment. With members working remotely and asynchronously, it's vital that a company sets clear expectations of how the new work setup will function for the company and for each individual. There must be a system established that every member of the organisation is fully aware of so their work is directly relevant to the goals of the organisation. 
To help ensure everyone remains informed and involved in the organisation, conduct regular alignment meetings where members of an organisation update everyone else on the happenings on their side. This keeps an organisation moving forward with clarity, ensuring growth in every aspect of the business.
 2. Streamline communication protocols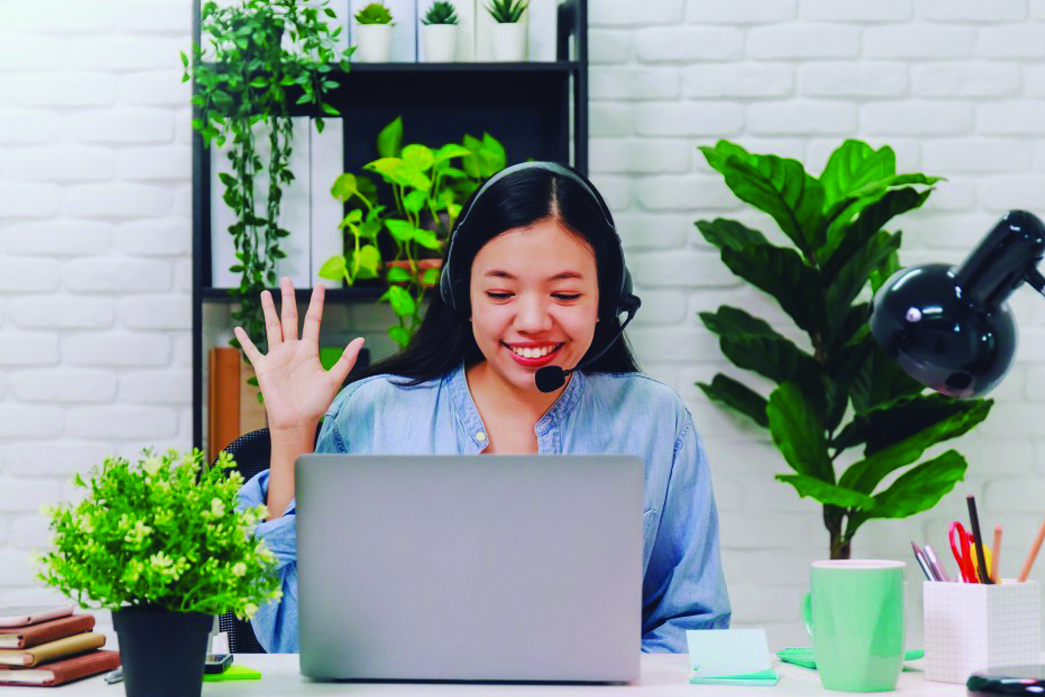 Communication is at the heart of any functioning team. With everyone working remotely, there must be a streamlined communication protocol that everyone follows to more efficiently communicate with any member of the organisation. To do this, you must come up with a documentation system that everyone can readily implement. For asynchronous communication to work, every step of the work process must be documented; this allows everyone to easily understand what happens so they can easily accomplish their work without relying on the presence of another team member. Additionally, new members will also more easily assimilate into the organisation and acclimatise into their roles.
While communication is important to get work done, it's also important to improve existing systems and tasks. This is possible through an efficient feedback system. This allows mentors to directly guide the work of fresh and budding works which will allow you to cultivate talent within an organisation.
 3. Design collaborative meetings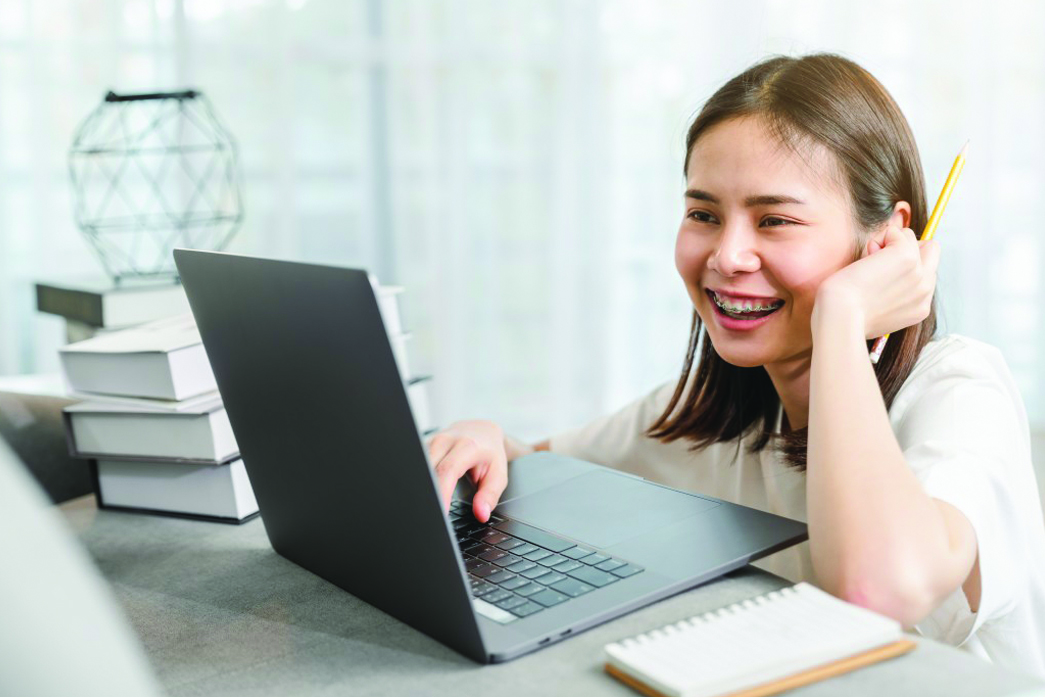 A company that innovates survives. In order for an organisation to remain relevant, there must be continuous production of fresh ideas. To facilitate this, you must conduct meetings where the focus is on collaboration. 
With no more chance for serendipitous conversations and collaborative work, you must intentionally create collaborative spaces for your team in a virtual environment. This prioritizes the need for collaboration and values each individual's contribution to the organisation.
 4. Incentivise flexible work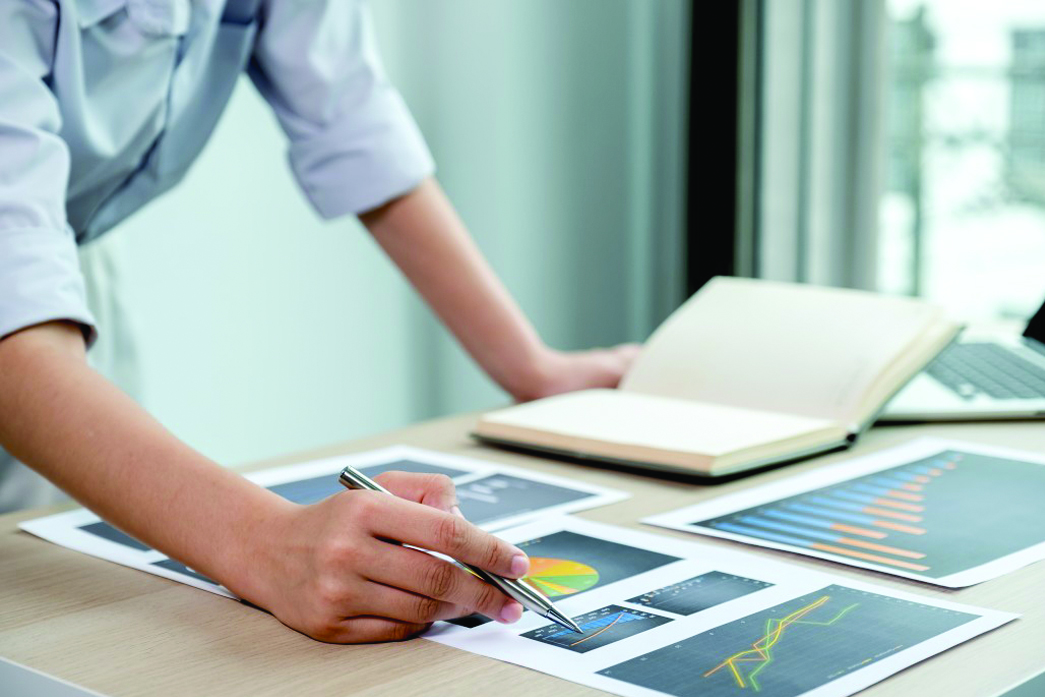 Most workers who have been working for a while in a traditional set up are likely to resist the transition to flexible work. To encourage them to see the transition more positively, you can incentivise flexible work. Doing so can urge more seasoned workers to give flexible work a shot; they never know, they may actually end up loving it and become even more productive and happier than they were before.
 5. Expand your allowances to accommodate tech subsidy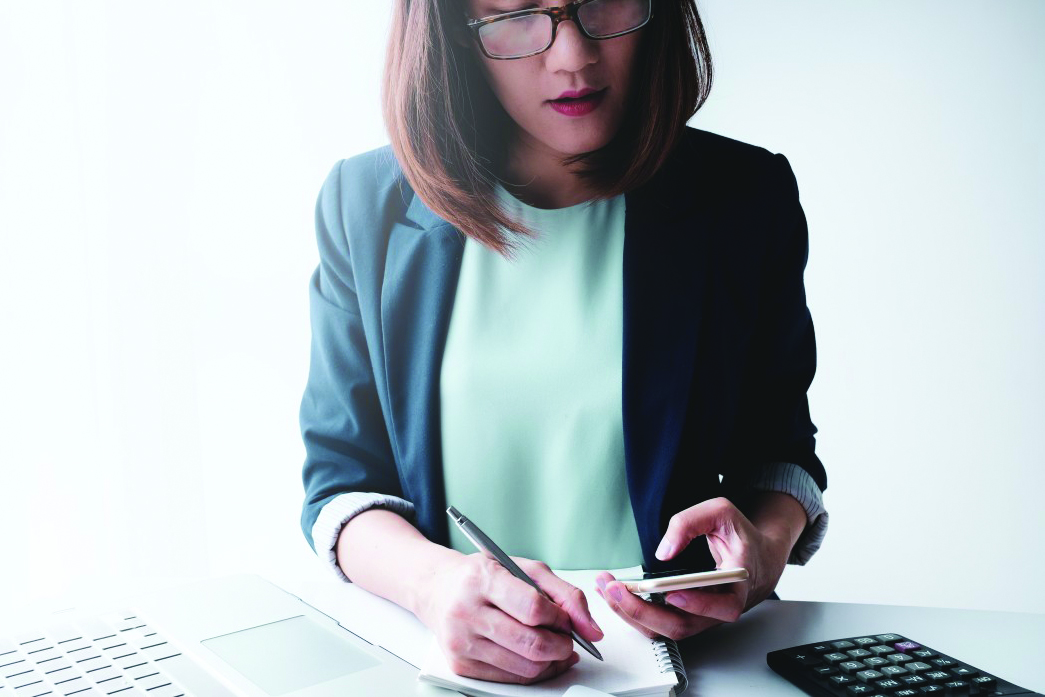 Flexible work relies heavily on the capability of each individual to cope with the technological requirements needed to accomplish their tasks. Companies should not overlook the fact that internet connectivity, ergonomic homework setup, and efficient gadgets are not easy to come by.
Subsidising these expenses will ease the financial burden of flexible work and employees can better focus on their tasks instead of troubleshooting technical difficulties.
 6. Develop a culture of trust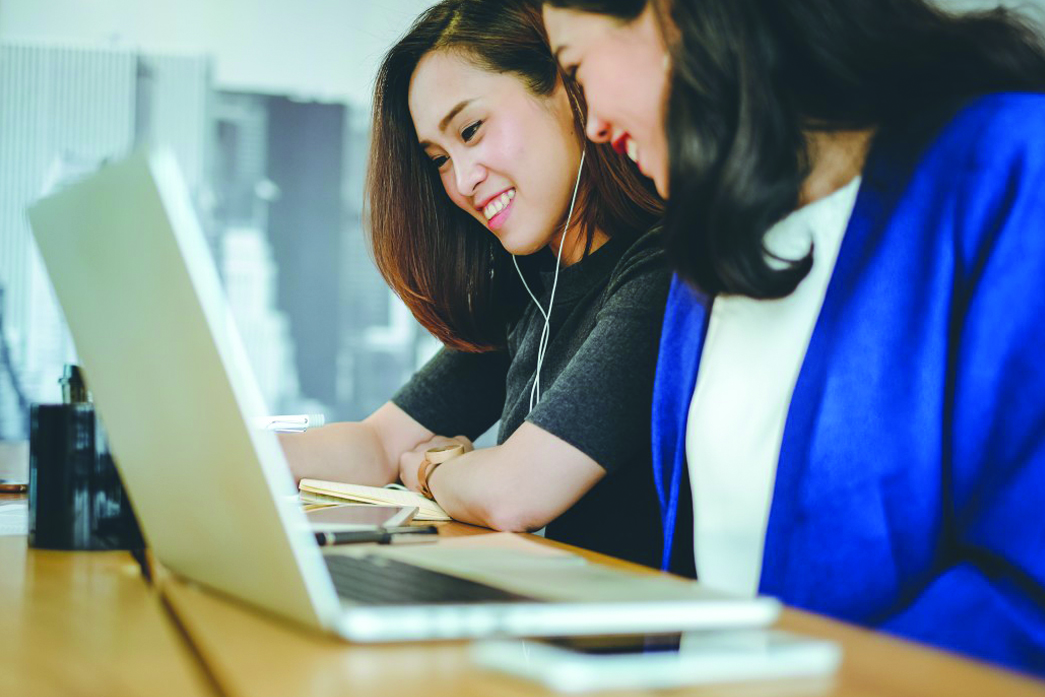 The fact that team members are not meeting in person is all the more reason an organisation needs to have a stronger culture, particularly, one built on trust. This puts more accountability on the individual and redirects the focus of supervisors and managers towards guiding their work output as opposed to micromanaging and checking whether each worker is accomplishing their tasks.
Organisation culture starts with leadership. To build a culture of trust within your organisation, leaders must demonstrate trusting behaviour and show that each individual is entrusted to accomplish their responsibilities. Focusing more on output and less on how the work is accomplished is a great way to build a culture of trust. 
 7. Offer 100% support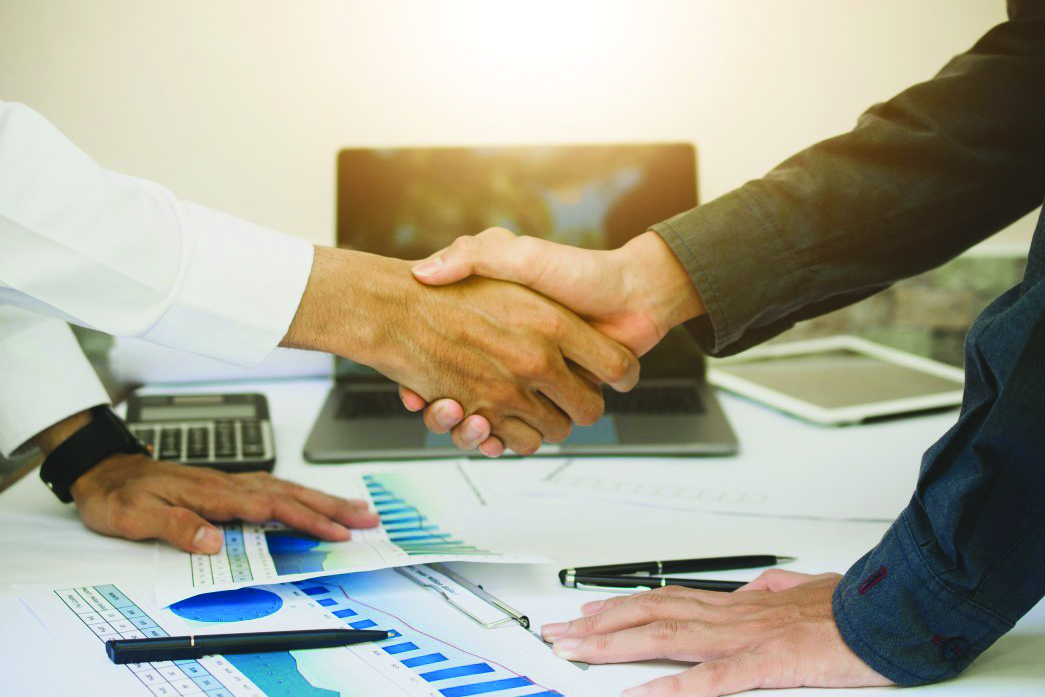 Transitioning into a new work setup is going to put people in an ambiguous position. Since workers have never experienced such a setup before, they're bound to struggle with the changes you're implementing. 
Providing a support system that can accommodate their concerns and help solve the issues they encounter while working remotely is going to increase work satisfaction and ensure that the transition goes more smoothly.
(SEE: Renting an office space in the new normal)
In the News
Fujitsu is shifting its office to support flexible work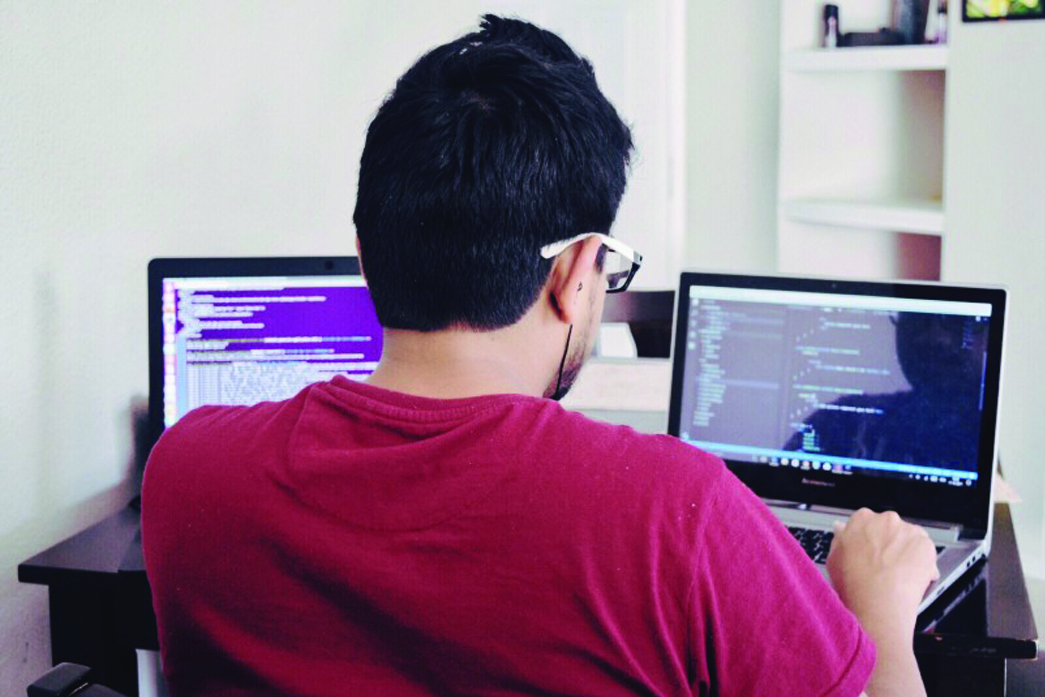 With the growing popularity of flexible work, especially as the pandemic drove everyone to work remotely, companies like Fujitsu are moving towards a "work-life shift". They're introducing a five-year campaign that redesigns their workspace to help make working conditions more flexible for everyone in their organisation. Through organisational changes, the company hopes to improve employee productivity as well as promote better work-life balance across their organisation.  
Fujitsu will be streamlining their existing systems including IT support, collaboration, and project approvals. They are introducing new and easier login methods; a VPN will no longer be necessary. They're also rolling out a new helpdesk system to assist all their staff as they work remotely. 
They're also using other methods to reinforce remote work. They're giving workers an option to spend 90% of their work hours remotely. The company is even offering an allowance of up to SG$1,000 for all full-time employees to support their work-from-home needs. With employees working remotely, the company plans to shut down half of its offices in Japan by 2022.
Are you planning to update your team's office setup? Talk to our experts to find the best flexible office space rental based on your needs.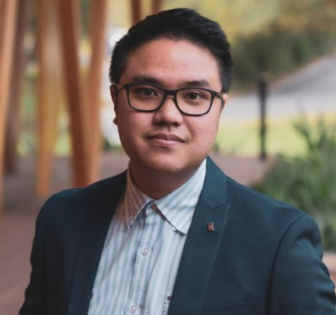 We'll help you find the right workspace for your business.