Shared Offices in Singapore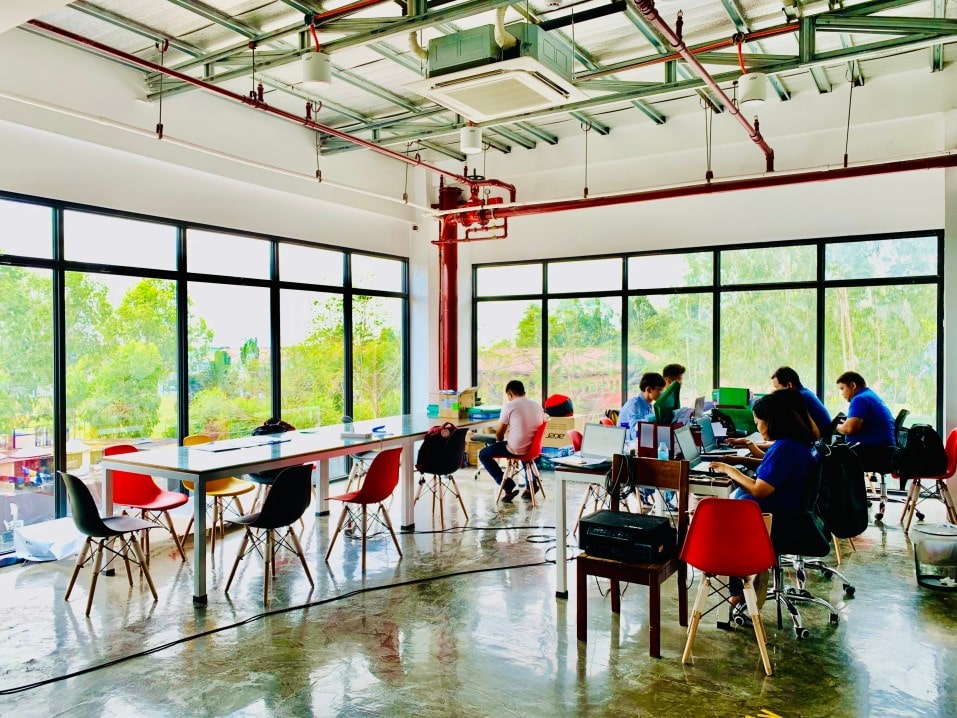 Do you enjoy privacy but would still love to meet like-minded people to collaborate and partner with occasionally? Do you find yourself getting easily distracted when working on a hotdesk because people left and right keep making noises? Seventy percent (70%) of employees say they easily get distracted at work and this affects their productivity, 80% of them cite talkative coworkers as their primary workplace distraction, and 75% of them say that removing distractions at work helps increase worker output and productivity. 
With the growing popularity of coworking and flexible workspaces, more people are looking for options that would provide both the seclusion of a private workspace and the community of a shared office. Sublets let you have both!
Where can you find shared or sublet offices in Singapore?
If you're a business owner or a techpreneur looking for an office space without the commitment of a long term lease, then working in a sublet in a prime location is a must! Since sublets are office spaces rented out by existing businesses, they are commonly found in central business districts and commercial hubs.
Should you choose a shared office space?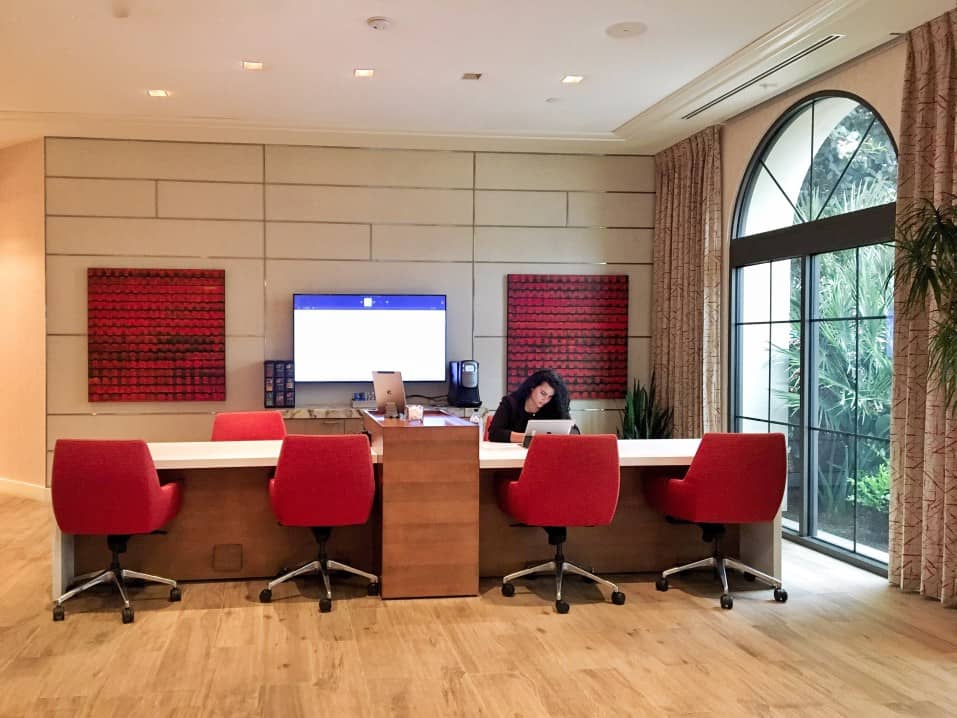 With the rise of remote work, there is less need for huge offices. In fact, researchers predict that come 2021, the same size of office space today can accommodate 40% more workers since not everyone comes into the office anymore. Given this trend, more businesses are maximising their spaces by renting out parts of their offices, also known as subletting.
What are sublets or shared offices?​

Sublets are office spaces owned by existing businesses rented out to another party. They are often referred to as shared offices as well since one will be sharing an office space with another business. Don't confuse this with coworking spaces though. Unlike co-working spaces with open areas for coworkers to mingle and work together, shared offices offer more privacy and customisation depending on your budget.

For the most part, it's like having your own enclosed office space, except you will be having your office within a bigger office. This comes with many advantages that normal offices don't offer. First, the flexibility in terms of duration, cost, and design. Sublets can come with contracts as short as a month to even as long as a year or two. If you are not sure of how long you will be needing the space, then keeping your contract short is a good option. You also get to save money when you use a sublet instead of a traditional office space. Because you will be sharing the office with other businesses, this allows you to split the costs, often in the form of a fixed package on your part so you no longer have to worry about paying for utilities, maintenance, and dues. But most importantly, sublets offer you the advantage of feeling comfortable in your own workspace. Since you will have your own room, you can choose to decorate it however you like. It also gives you full control of the environment within; if you like silence, this gives you that without having to worry that the person you're sharing a desk with will need to answer a phone call or chat you up.

What are the advantages of a shared office space?

Reduced Costs​

One of the clearest advantages of using a shared office is the reduced costs. When sharing the rent for a space with another business, overall costs become significantly lower. You only pay for the space you use in square metres. Depending on the shared office, you may rent out either dedicated desk spaces or private office suites. But they all share the same residency amongst two or more businesses. While you may have your own desks etc, facilities just as kitchens or conference rooms can be shared without trouble. Wifi and printing services as well as other equipment are also divided costs, as well as mail distribution. These are things that people have little to no trouble sharing for a lower cost. Furthermore, as a type of flexible workspace, shared offices tend to have short-term leases on monthly bases. In other words, there is a minimal risk in joining a shared office as leaving is just as easy. Should things change quickly for your business, switching workplace arrangements will be a lot more doable. Having a workspace arrangement that supports your business' growth is really important, and flexible workspaces cater to this notion well.

Good for Networking​

Having a shared office also means new opportunities for networking are born. What more convenient collaboration is there than one with the business you share your office with? Even simply making new connections is always useful for workers and their businesses and is something flexible offices often encourage. With a shared office, you can achieve this without compromising the sense of unity of a business working together. A more exciting social environment could boost the morale of workers and generally lead to a healthier, more productive community. Not to mention, a group of start-ups linking up can better gain attention from angel investors. Having your own space is also useful for meeting clients. Even if the office is shared, it's a much more professional look than meeting up elsewhere.

Who uses sublets and shared offices?​

Sublets usually have shorter contracts than actual offices. This is attractive for professionals, freelancers or startups who are not sure if they will need the space for very long. Also, because sublets are usually an office space within a bigger office, it is not very big. But depending on the company sharing their office, it can be big enough for 1-3 or 5-10 persons.

This makes sublets a great flexible workspace option for professionals and freelancers who work with only a few people in their team. It can also be a great option for tech startups and small to medium businesses who need the privacy to discuss strategy and information that they wouldn't want other startup companies eavesdropping into.

What's the difference between a sublet office and other flexible office spaces such as a co-working space?​

The term "shared offices" may sound awfully familiar to those who have heard about coworking spaces and serviced offices. But, there are important distinctions to be made between the types. The idea of a shared office is that two or more established businesses may reside under the same rented space. The businesses may have their own sections in the office but both contribute to rent and reap its affordances. This differs from the co-working setup, where you might rent out a dedicated desk for a while. 

Coworking spaces are typically suited to freelancers, not whole businesses or large teams. Shared offices have a slightly more private feel than coworking spaces as one would be with their own team. Shared offices are indeed a type of serviced office, just not the typical private type. All businesses included in the rent receive the benefit of having maintenance and extra services taken care of. On top of this, as a serviced office type, moving in and out is a very quick process. With most facilities already in place, you can hit the ground running the moment you move in. Similarly, you can move out with much ease as plans change.
Constantly searching for the perfect shared office can be tiring. Instead of browsing endlessly or waiting on those scheduled emails on flexible workspaces, let osDORO do the work for you! We organise anything from a single desk to a full office floor so we can definitely find and customise the perfect sublet to suit your needs at the best deal possible. We also have a dedicated concierge who can answer your inquiries and, should you desire, arrange a tour for you to find your business its best suitable home.
Let us know your requirements, and we'll arrange the best office space for your team. Talk to us!