Flexible Office Spaces with Interview Rooms in Singapore
An interview room is a room designated for interviewing potential employees or hires. Interview rooms come with tables, chairs, and equipment, depending on the need and number of occupants. 
Interview rooms used to be found in corporate offices. But with the growing popularity of flexible workspaces, more and more people are renting interview rooms instead. When renting interview rooms, the arrangements are flexible. You can go online to make a reservation and pay for the room hourly or daily. Oftentimes, walk-ins are also allowed, though reservations are prioritized. This flexibility makes renting interview rooms a more cost-effective option for companies who don't conduct interviews all year long. It's also a means for remote workers and professionals to have a space for interviewing clients and potential associates. Not to meantion, it's a great solution for interviewers and applicants who could not meet in the office because of logistic problems or confidentiality. 
Where to Find Flexible Offices in Singapore with Dedicated Interview Rooms

Are you looking to rent interview rooms in Singapore? The bigger co-working spaces and serviced offices have interview rooms that are available for reservations. Talk to our team to learn more.
Reasons to book a flexible office space with a dedicated interview room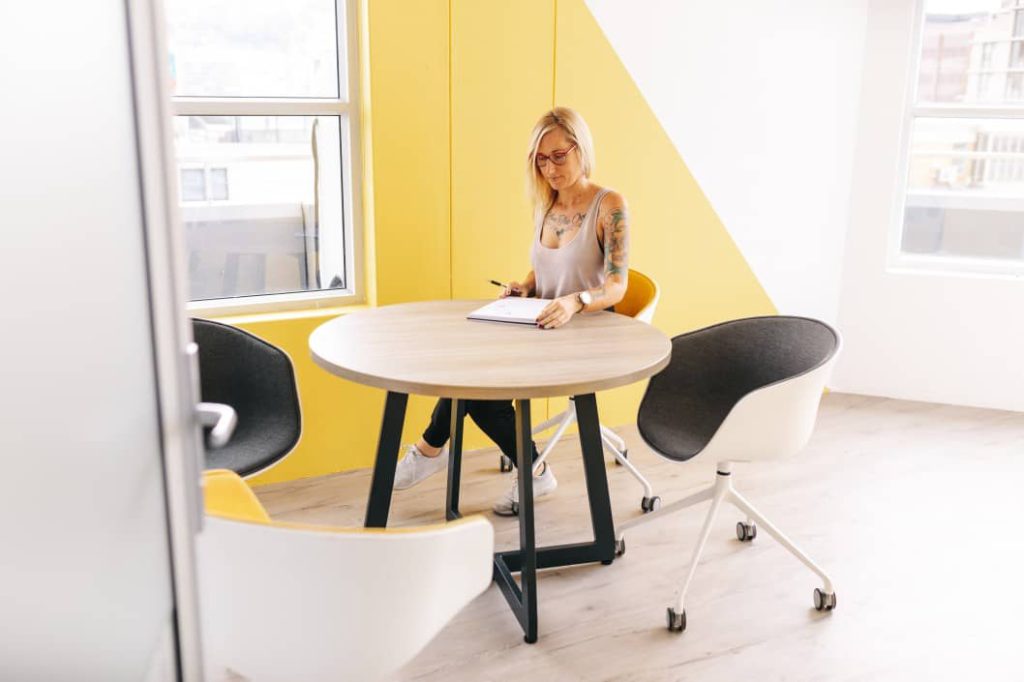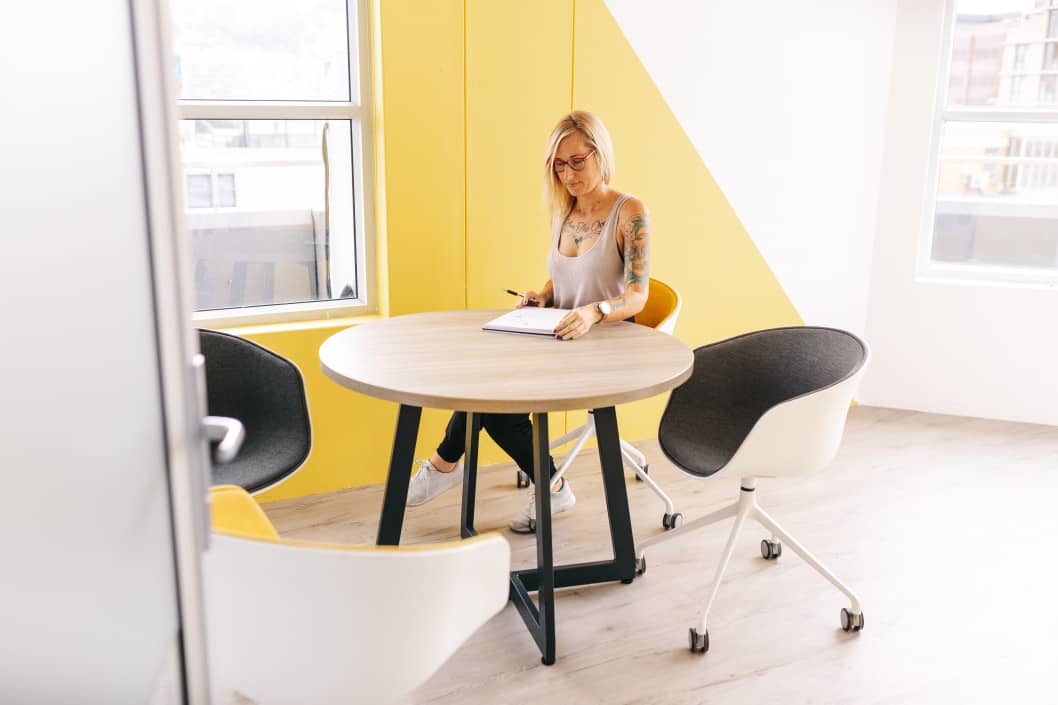 The average online job ad receives approximately 250 applicants, from which four to six will be invited to an interview. On average, 30% to 40% of those who undergo interviews on-site get hired. The job market is growing more and more competitive every year with the world population continuously increasing and people becoming more educated.
To land a job today, one has to go through several interviews, preferably in person, to build rapport and to provide a more accurate screening process. For employers, onsite interviews are also a better option since it's an opportunity to represent the company and establish a more professional image. To do this, employers use interview rooms specifically designed to conduct face to face interviews.
Interviewing face to face, as opposed to virtual or phone interviews, provides more opportunity to build rapport and evaluate behaviour. This is why most offices have designated interview rooms. But with more people looking for more flexible alternatives, people are also beginning to rent interview rooms.
What are the benefits of renting an interview room?

Cost-effective

One of the biggest advantages of renting an interview room instead of having one in your office is cost-effectiveness. Rather than having a designated space in the office that you only use to conduct interviews in and leave unused the rest of the time, you can save on space and rent by simply paying for the use of interview rooms on an hourly or daily basis as needed. 

Convenient

There are occasions when interviewees could not come to an employer's office because of an event, an ongoing confidential project, or a renovation. In these occasions, it's convenient for interviewers and hiring managers to rent interview rooms. 

It's also convenient to hold interviews in rented interview rooms since they can be located in areas closer to the interviewer or hiring manager. This is particularly important if they work remotely but still wish to conduct in-person interviews.

Privacy

Another reason interviewers and hiring managers would prefer to rent interview rooms than conduct them in the office is for privacy reasons. Conducting an interview in a rented interview room makes sure that whatever is discussed during the interview is confidential and that people in the office are not aware of the interview even taking place.  

Good impression

Rented interview rooms are specially designed to offer the best experience possible for both interviewer and applicant. Since job interviews are usually candidates' first exposure to businesses, this provides an excellent opportunity for hiring managers to put their company in the best light. 

Build rapport

One of the major advantages of using interview rooms and conducting interviews onsite, in general, is the opportunity to get to know people on a deeper level. While phone and virtual interviews are becoming more popular due to their convenience, they do not allow interviewers to observe the applicant's behaviour very well. When interviewing in person, an interviewer can ask more questions and observe how people respond.

Who uses Interview Rooms?

People use interview rooms to have a more in-depth evaluation of a candidate's qualification for the position. Interview rooms are most commonly used by interviewers, hiring managers, business owners, directors and CEOs who conduct interviews in person to conduct a more thorough interview. But any professional who needs to conduct interviews can rent interview rooms.
Do you suddenly have to hire employees and need to rent an interview room? You can try searching for them yourself. But if you want to avoid browsing endlessly and waiting on scheduled emails about interview rooms for rent, let osDORO do the work for you! OsDORO can find you an interview room that satisfies your requirements. You can also talk to our dedicated concierge and have a tour arranged for you.
Let us know your requirements, and we'll give you the best options in Singapore. Talk to us!