Flexible Office Spaces in Osaka, Japan
Osaka, in the Kansai region, is a metropolitan city and an ideal location for international companies. This city attracts both tourists and entrepreneurs from all over the world. Its thriving food culture and night scene make Osaka a perfect place to mix both work and leisure.
If you're looking for an office space with flexible terms for short-term or long-term use, please don't hesitate to contact our team.

Read further to see the top office buildings in Osaka where you can find co-working spaces, serviced offices, and other flexible office spaces.
Walking into Umeda Square at 1-12-17 Umeda, Kita-ku, Osaka City, clients are greeted with a busy neighbourhood in Kita Ward. A business centre and large retailers is a suitable place for businesses to help expand the vision of flexible work in Osaka. This centre has created an ideal working environment not only in Japan but also connects the business cooperation multinationals. Prominent central location and excellent quality, ensuring choice top priority for businesses. Umeda Square office offers customers a wide range of types and quality office space services. With a conference room and co-working space. Each room has a high-speed Wi-Fi connection, 24-hour access to administrative support staff. Osaka and Hanshin-Umeda railway stations and Nishi-Umeda subway station connect to the building by an underground passage in the building's basement, taking you through the Hankyu department store and into the station's central station, only a 10-minute walk from the centre. On the ground, Hilton Osaka, Osaka Maru, and Osaka Ekimae bus stations are nearby, all within walking distance of the centre. Local restaurants like Cafe de Grace or Shake Shack-Hanshin Umeda and some heritage and history of Osaka are also easy to find.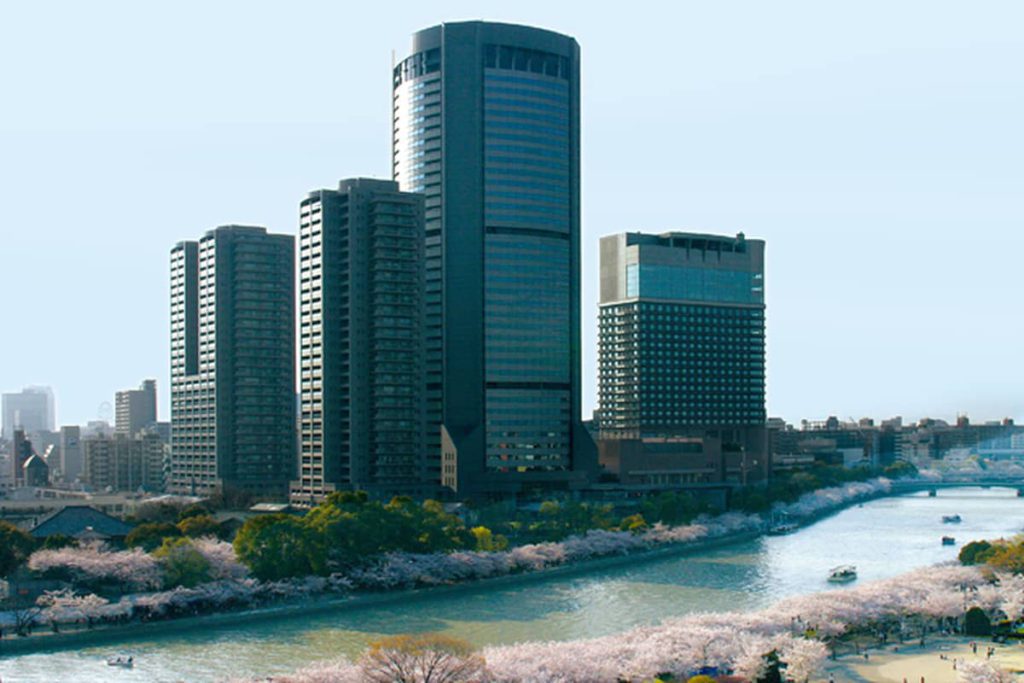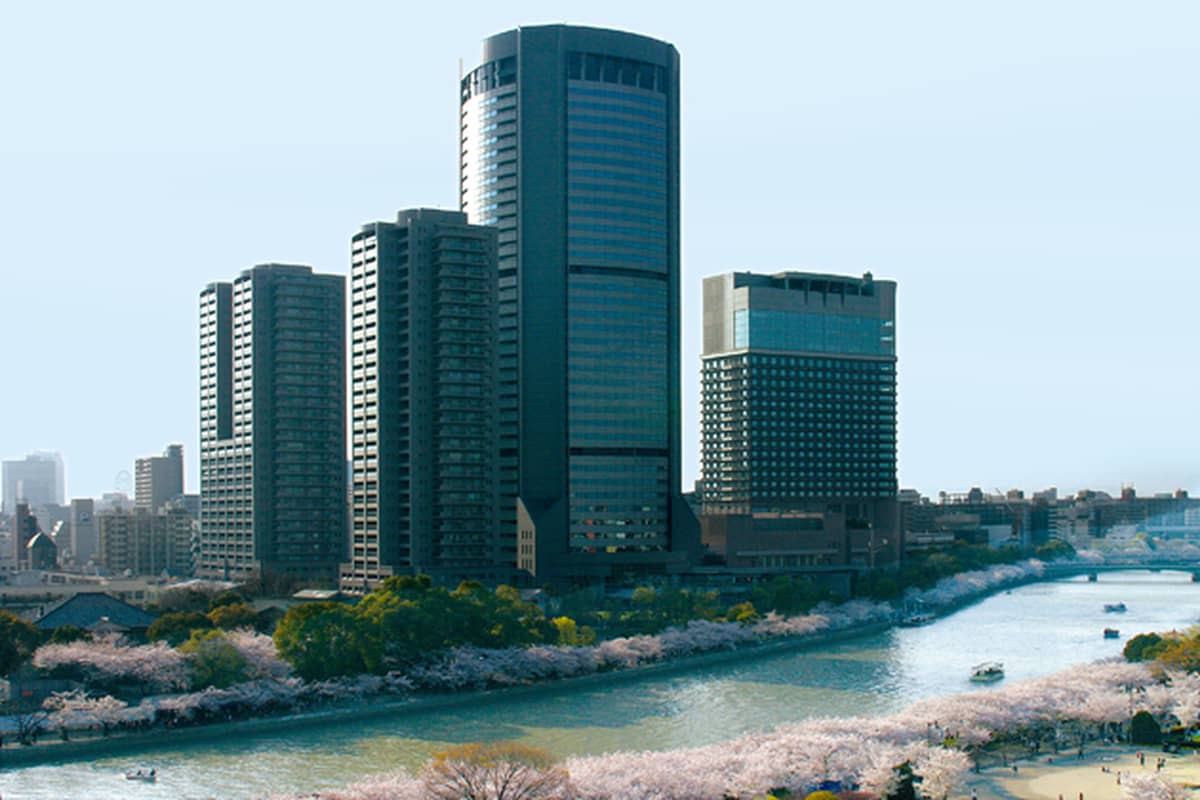 Walking into Osaka Amenity Park at the Temmabashi District in Kita Ward, Osaka, waterfront view Okawa (the old Yodo River) flowing through Osaka, the capital of the country. A complex area includes OAP Tower & Plaza, Imperial Hotel Osaka, galleries, apartments, and parks. Osaka Amenity Park Tower is one of the largest plaza and office developments in Japan, Mitsubishi Estate built it in 1994. The co-working space welcomes natural sunlight in the early morning, as the building is conveniently by the river. The designing style of office layouts creates a harmonious feeling of comfort when working. With an amazing location, less than a 5-minute walk from JR Sakuranomiya Station on the JR Osaka Loop Line and a 7-minute walk from Osaka Tenmangu Station on the JR Tozai Line. Many of the world's most famous brands have shops here and are for shoppers who love the high-end atmosphere. Anyone tired of shopping can visit one of the numerous restaurants serving ethnic cuisine and Japanese, or they can stroll along the waterfront.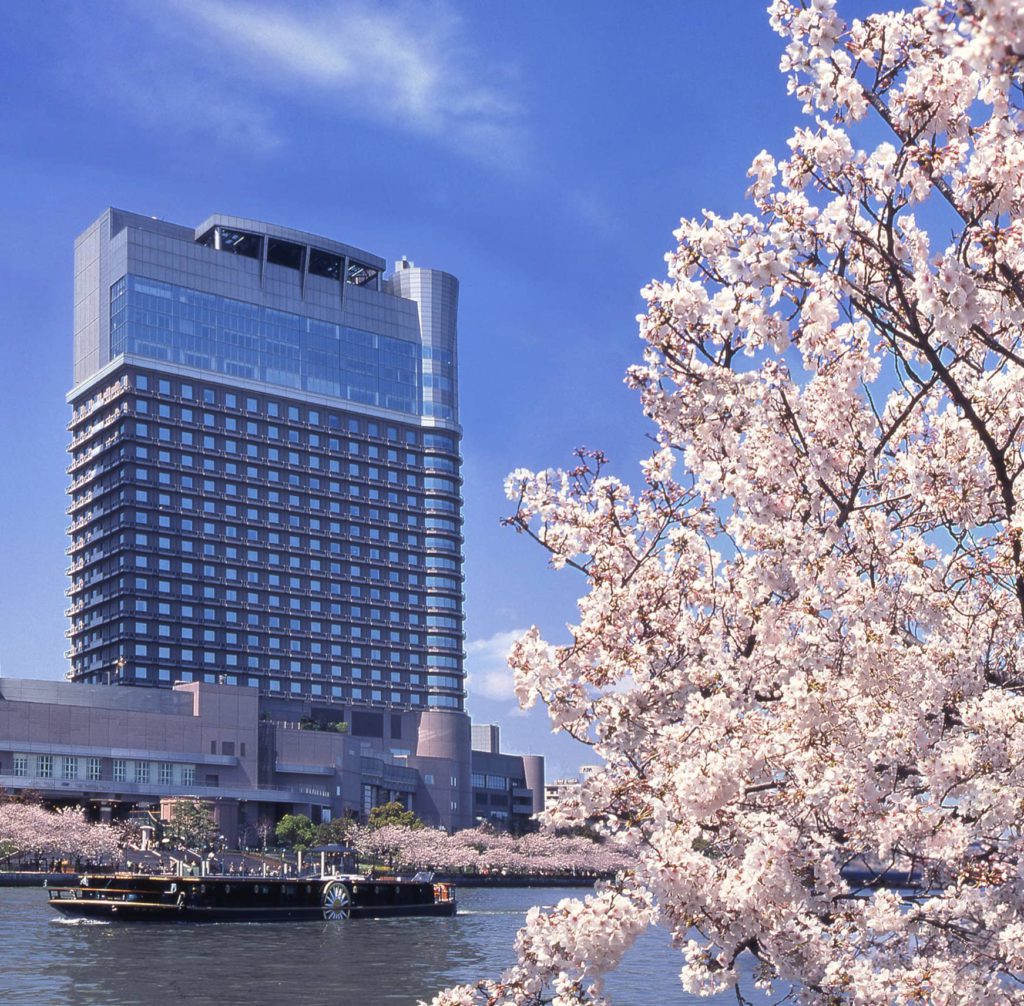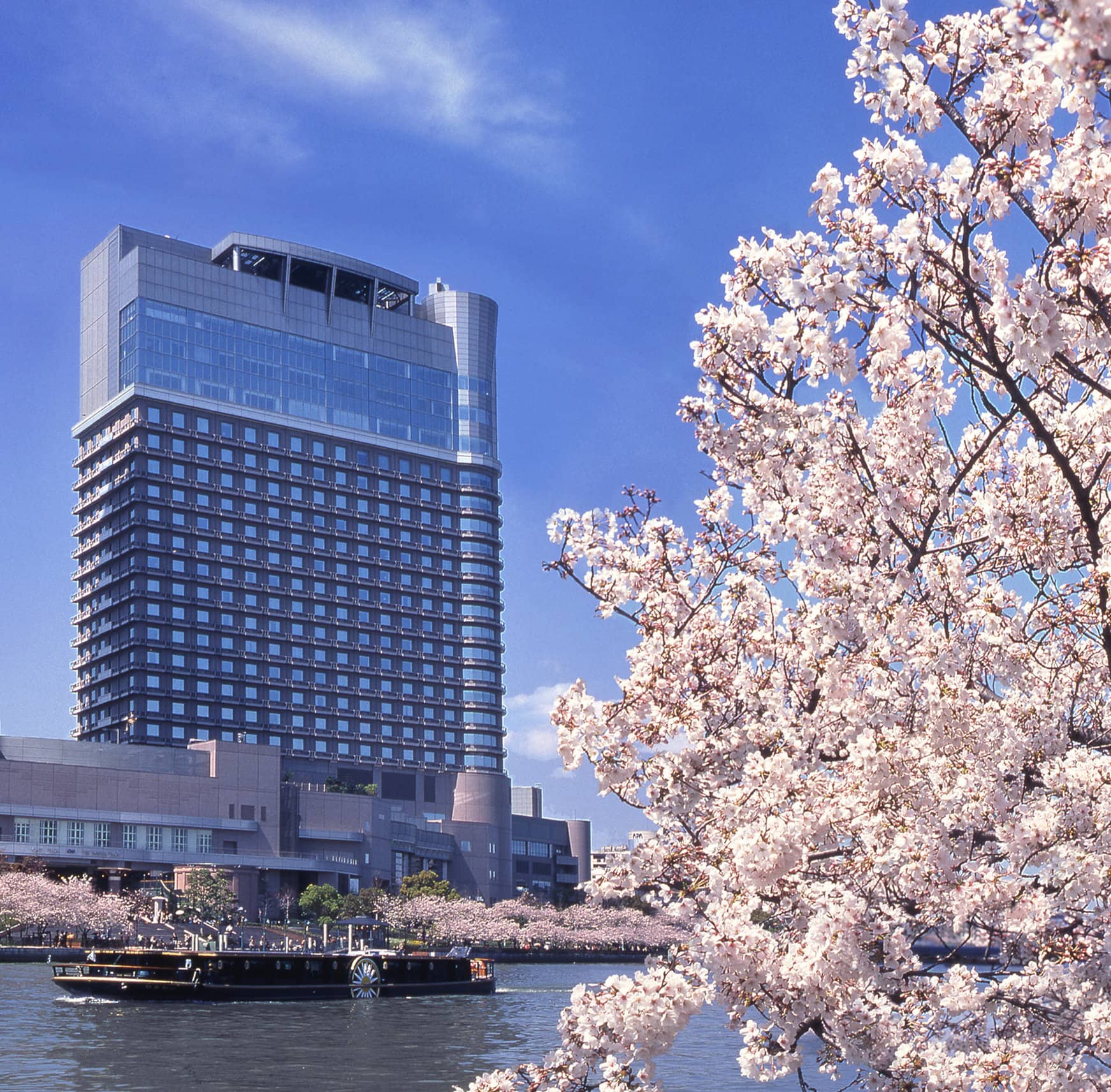 Walking into Fukoku Seimei Building at 2-2-2, Uchisaiwaicho, Chiyoda-Ku, Tokyo. You will have the feeling of a professional workplace, the enclosed building surrounding the sunlight reflecting its position. The building with office space is suitable for start-up companies, or entrepreneurs. Friendly working environment, private desk position, and the support teams assist 24×7 to give peace of mind while you complete your client meetings. Restaurants, shopping centres, convenience stores located just below the ground floor of the building, convenient for travel. Or restaurants are openly available in the building to help you save time when moving. Located right on the street with an easy to find location, just a 1-minute walk from Uchisaiwaicho Station about 1 min walk or Shimbashi Station about 9 mins walk, Kasumigaseki Station less than 8 mins walk and other stations also nearby. Less than 9 minutes to walk away from the building to Hibiya Park, an ideal place to relax with the greenery surrounding.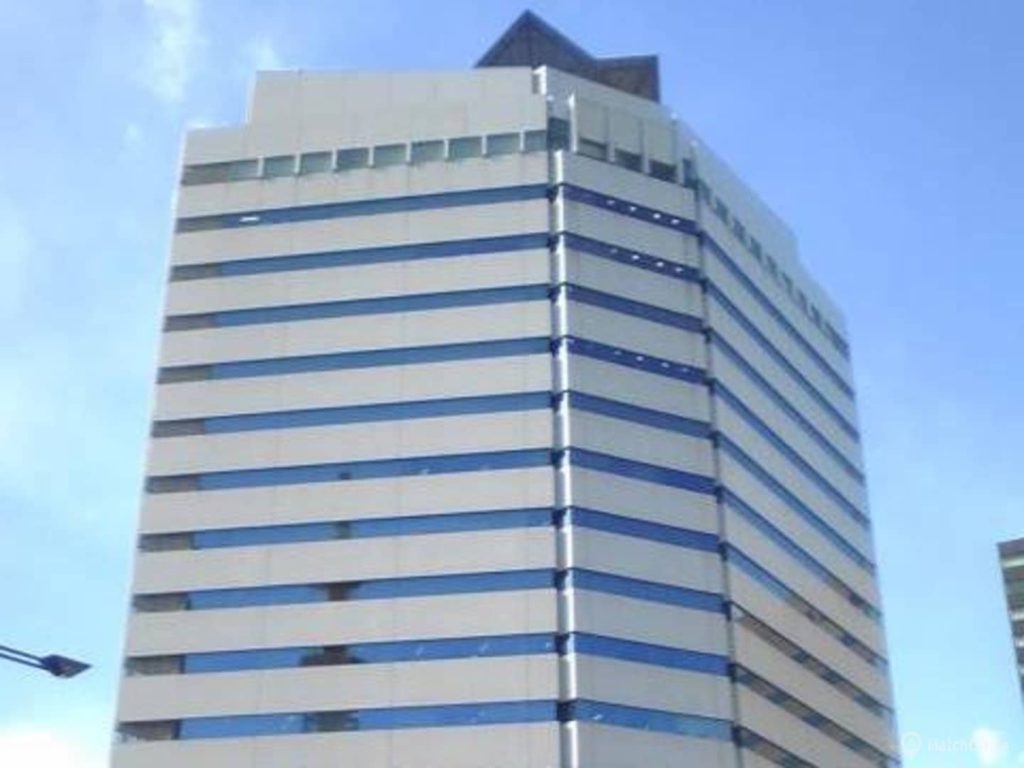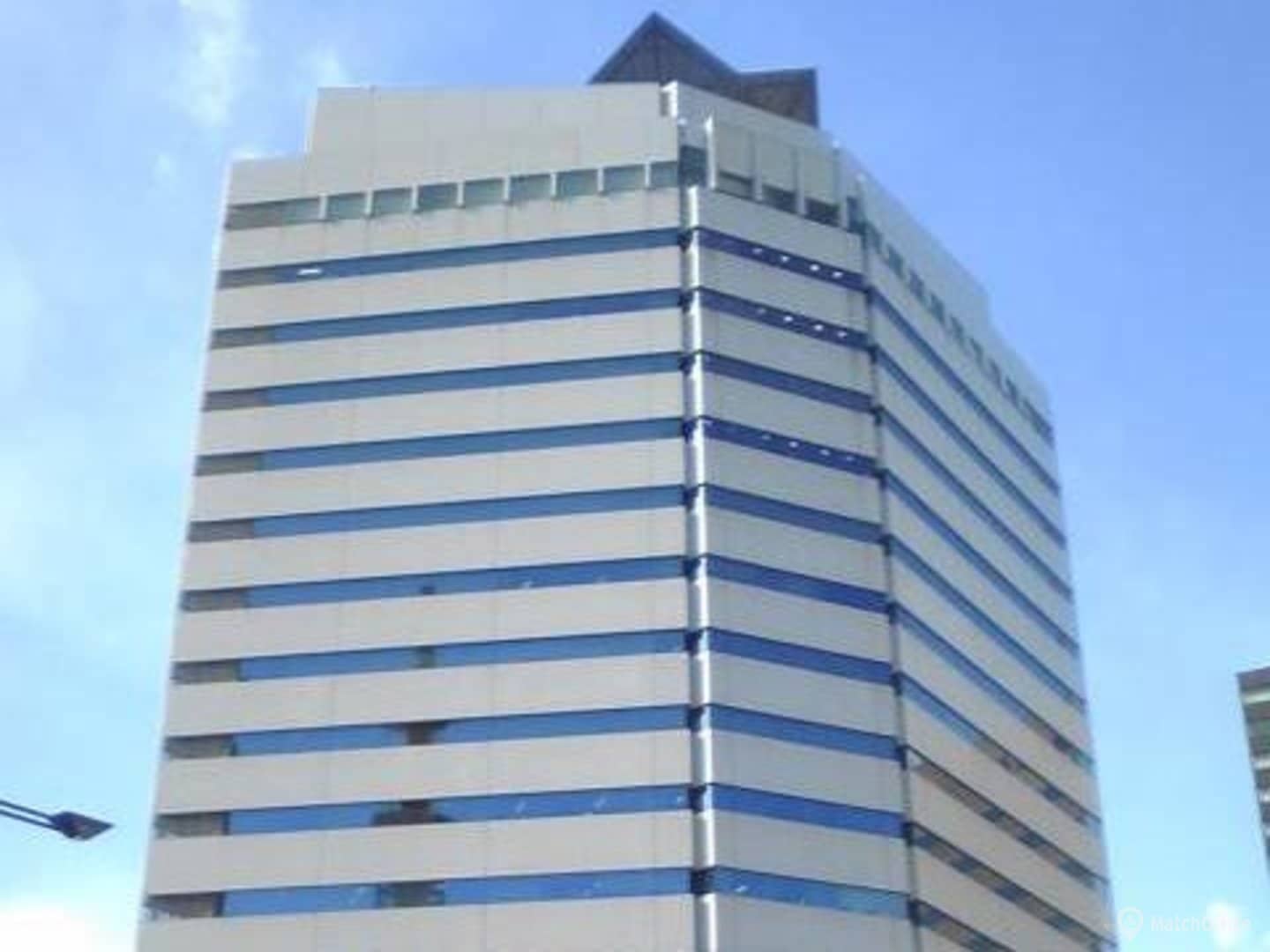 Hiranomachi Century Building
Sitting at the heart of Osaka's financial district, Hiranomachi Century Building located in Chūō-ku which is a commercial hotbed where consulates, national banks and corporations base their regional headquarters. This supremely modern and attractive building house is a perfect example of flexible self-service workspace renovated to the highest standards. It's a place that elevates any business that calls it home, with its range of premium offices, co-working areas and desk spaces. By gaining benefits from this centre's high-speed Wi-Fi, comfortable furnishings and workspaces filled with natural light, you're certain to stay productive. It'll take you just a ten-minute walk from Kithama train station to the east or Yodoyabashi train station to the west, and have easy access to Doshucho, Honcho and Kitahama Nichome bus stops. This is a prime location to utilise Osaka's fantastic transit system and only a few steps away from some city's most important places. This convenience is further enhanced by your proximity to many of the city's incredible attractions–the must-see Osaka Castle is just under a mile away, while the Musee Yuki Art Museum and Mitsubishi Tanabe Pharmaceutical History Museum are within walking distance.
Located in excellent access to various parts of the Osaka area. The area around Higobashi Station is one of the representative office districts in Osaka, where the headquarters offices of major companies, their affiliates, the company's Osaka branch, and the Osaka sales office are gathered. There are plenty of commercial facilities such as cafes and restaurants, and it has become popular in recent years as an area full of inspiration and inspiration. Tatsumi Building is a workspace equipped with office furniture, copy, printer, communication environment and other necessary equipment for the office. Various types of workspaces are available, from private offices that can be used by 1 to 10 people to coworking spaces. Tatsumi Building faces Yotsuhashi-suji, one of the main roads in Osaka, and is a 6-minute walk from Higobashi Station on the Subway Yotsubashi Line. It'll take you less than a 10-minute walk from Yotsubashi Line, Midosuji Line, Honmachi Station, and Midosuji Station. It's an ideal place for start-ups.
Pacific Marks Nishi-umeda
Located on the 4th floor of this 18 story building in the far western tip of the re-developed Osaka Garden City area which is the second-largest industrial city and the largest city in west Japan and also the centre of economy and culture for the wider western Japan. Regus Pacific Marks Nishi-Umeda Business Centre is located alongside eye-catching skyscrapers and high-rise buildings. The area supports many offices and outlets related to entertainment, commerce, and service industries in Osaka. The area can easily be accessed through JR and private railways and has an excellent reach to the whole of the Kansai area or west Japan. Travel is also convenient within central Osaka and JR Osaka station is 8 minutes away. Regus Pacific Marks Nishi-Umeda centre provides a perfect solution for local and overseas companies looking for flexible and fully-equipped offices with comprehensive services at a reasonable price. This building is a professional workspace for everyone.