Flexible Office Spaces in Fukuoka, Japan
Did you know that this Japanese city is only 200 kilometres away from Busan, South Korea? Its close proximity to Busan makes it a popular getaway for Koreans. Known for its scenic cityscape and beaches, Fukuoka attracts both tourists and entrepreneurs from all over the world.

If you need an office space in Fukuoka, our experts at osDORO can help you. Read further to find out which office buildings are popular in Fukuoka where you can lease or rent flexible office spaces.
Are you looking for a budget-friendly price for your startup business with a beautiful location and close to public transportation, you can't go wrong with Hakataeki Chikushiguchi Centre. There is a myriad of reasons why it should be your best choice. First, located in the heart of the Hakata business district near Otowa crossing where Takeshita Dori crosses Chikushi Dori, you can access much more quickly. Besides, this centre provides you with all the necessary services for a working space. It encourages every partner to connect and support each other for further development through many programs and monetary aid. With a reasonable price, this working space is suitable for both companies with a limited budget and want to open connections. The furniture is simple, with primary colours and natural light, which helps people have the best concentration and flexibility. There are also many meeting rooms for different purposes and capacities. Within a 5-minute walk distance from the Chikushiguchi exit of JR Hakata station and bus stop and near the airport, this will be a great working space for international and domestic companies. There are also many convenience stores, entertainments, and restaurants in close proximity. Professional service and reasonable prices are two key benefits that you can consider when working here.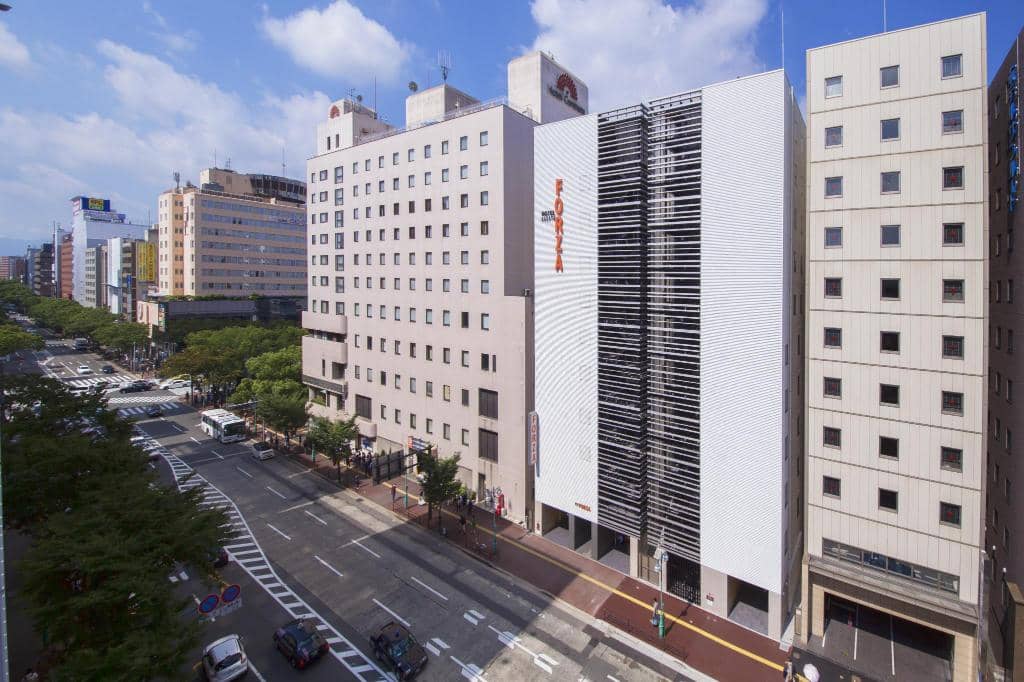 When walking into JR JP Hakata Building, you will be impressed by a large-scale area. This building will be a luxurious and landmark option for you. It provides you with better branding and networks with many famous international brands in different fields; most of them are IT, HR, and finances. To be an ideal place for many businesses featuring rapid development speed, JR JP Hakata Building always tries to improve its services and take advantage of the extensive premises. Especially because this building connects Hakata station directly, you can access here with more ease. It is also nearby Shinkansen, Fukuoka Airport, within only 10-minute away, so many internationals choose this building as a place for a professional meeting with foreign partners. Besides, you can access the adjacent shopping complex, fashion retailer, and many restaurants nearby—Starbuck Coffee on the 7th-floor that can help you relax or have an important meeting here. Whoever you are, coming to JR JP Hakata Building, you will get the best service for your company to achieve a flourishing success.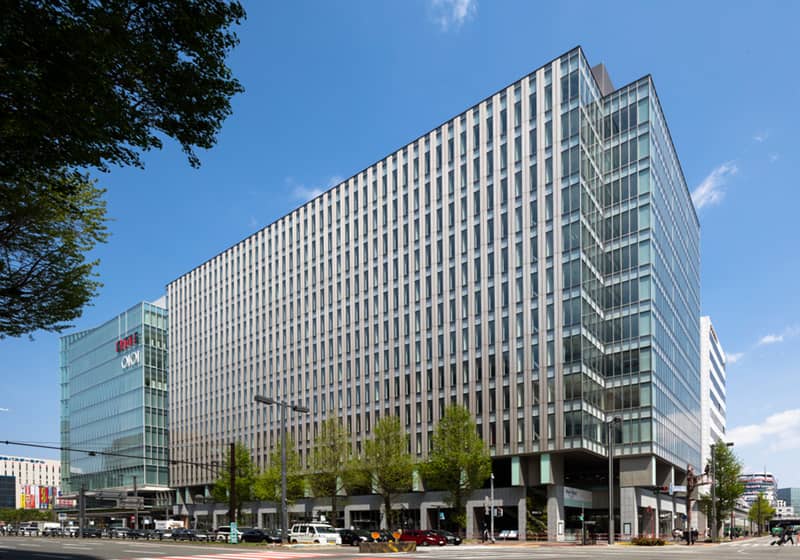 Walking into SPACES Hakata, you can enjoy the natural light and contemporary designs with the city's thriving business scene. This building offers you a wide range of services, such as rental offices, coworking space, and sleek meeting rooms that can meet all your needs and helps you be more creative and flexible. Besides, owing to an ideal location in one of the six biggest cities in Japan, and at the heart of a thriving business district, you can have a chance to develop your career effectively. Although the outside design looks robust and straightforward, the inside is decorated with modern facilities, beautiful furniture and arranged in a unique way that can inspire you. In terms of transportation, SPACES Hakata is only within 5 mins-walk from Hakata Station JR Kagoshima Main Line. There are also many famous monuments, cultural attractions such as the Hakata Townhouse History Hall, and JR Kyushu Hall Museum shopping malls nearby; you will always have a lovely weekend and enjoy your life. To sum up, SPACES has all the spaces you need and will flourish in your career.