Table of Contents
What is "Hybrid Work"?
Simply put, it is a work arrangement where employers are more flexible about WHERE their employees stay to do their work. In some instances, employers may arrange for their employees to work remotely (usually at home) or at the office for certain periods of time (often rotational).
How did hybrid work become popular in Singapore?
Since the beginning of the pandemic, governments have been forced to lock down and limit the movement of their citizens. This has prompted many businesses to adopt a work setup where their employees can continue to work from home, and businesses i Singapore were no exception. However, as countries like Singapore stepped up their vaccination efforts, lockdown restrictions have eased.
In anticipation of a returning workforce, some businesses in countries like Singapore have fully reopened their offices whilst some have adopted a hybrid work model for their employees.
Types of Hybrid Work Models
There are three popular hybrid working models that can be adopted by companies.
1. Partially On-Site, Partially Remote
In this model, some of your workers work on-site and some work remotely. This is suitable for companies that need only some of their employees to work and use equipment on-site to do their jobs. Those who can do their work on computers are allowed to work from home.
2. Weekly Rotation
For this arrangement, employees can work at the office half the week and work the other half remotely at home or wherever they please. This offers greater flexibility for the entire workforce, especially when most, or all your employees can do the work on computers and collaborate online.
3. A Combination of Both
This can offer even greater flexibility with this model, as it allows employees to work on-site for part of the workweek and remotely for the remaining days. Employees can also choose to work completely on-site or completely remote if their work allows.
How many employees would work from home?
Given these options, what would a typical organisation with thousands of employees look like – how many would opt to work from home? In a recent survey of 1,000 respondents in the UK, it was found that 37% opted to continue to work on-site, while 21% chose to work exclusively from home. The remaining 42% chose a hybrid option.    
Advantages of Hybrid Work
Despite having the option to work entirely from home, it's clear that more workers prefer the flexibility of hybrid working arrangements. The good news is that as this type of working arrangement is favoured by employees, and can offer several benefits including the following:
Better Work/Life Balance
A completely remote setup isn't ideal, especially for workers who live away from their families. Workers can feel lonely and isolated if they don't have opportunities to socialise or interact with work colleagues. For workers that live alone, this sort of isolation can have a serious impact on physical and mental well-being. A hybrid work setup where workers can still interact at the office can cushion these effects. 
Better Communication and Collaboration
Even with more options than ever to communicate in real-time, the risk of miscommunication remains. Working in a hybrid setup gives your employees the advantage of still having in-person meetings to clear the air and resolve problems together. 
Shorter Commutes and Lower Costs
As workers need only to log onto their computers and can do away with a long commute on most days, they can reduce the time and money needed to get to and from the office. Workers no longer have to contend with the daily stress of squeezing into crowded public transport or weave through horrendous traffic. The cost and stress of getting a parking space are also minimised. 
Higher Job Satisfaction
With improved work-life balance, less time and money wasted on long commutes and the occasional office interaction, it's no surprise that a hybrid working environment translates to happier employees. Happier employees who report higher job satisfaction are less likely to leave – you don't have to worry about the cost of finding, training and keeping new hires. 
Lower Overall Costs
The benefits of hybrid working aren't exclusive to employees. Business owners can enjoy lower employee turnover and reduced operating costs. You can downsize to a smaller office and pay less on rent and utilities, or do away with an office and choose to lease coworking spaces or shared office spaces in Singapore.
(RELATED: Top 7 Reasons Singaporeans Prefer Hybrid Work)
How to Best Adapt to the Hybrid Work Model in 2022
Depending on how you create and deliver your products or services, adopting a hybrid work model may seem daunting. The key to a successful shift is to always involve your employees in decision-making; don't arbitrarily decide on a single hybrid work model, but consider mixing and matching features after consulting all your workers. After all, their work and output directly impact your profitability – so consider applying the features of each hybrid work model that can benefit your company most.  
Don't be discouraged if you encounter obstacles on your way to implementing hybrid work. There are services that can advise you on your shift and provide you with flexible spaces to suit your needs. Even the Singapore government has issued a useful guide to help businesses make this transition. 
Flexible Office Spaces & Hybrid Work
Always remember that in Singapore, you and your employees' options aren't limited only to Work-From-Home setups. You have the option of leasing co-working spaces in Singapore that can have all the bells and whistles of a prestigious business address – albeit at a fraction of the cost and size. By contracting flex spaces, you can have a central hub where your workers can still enjoy working face-to-face.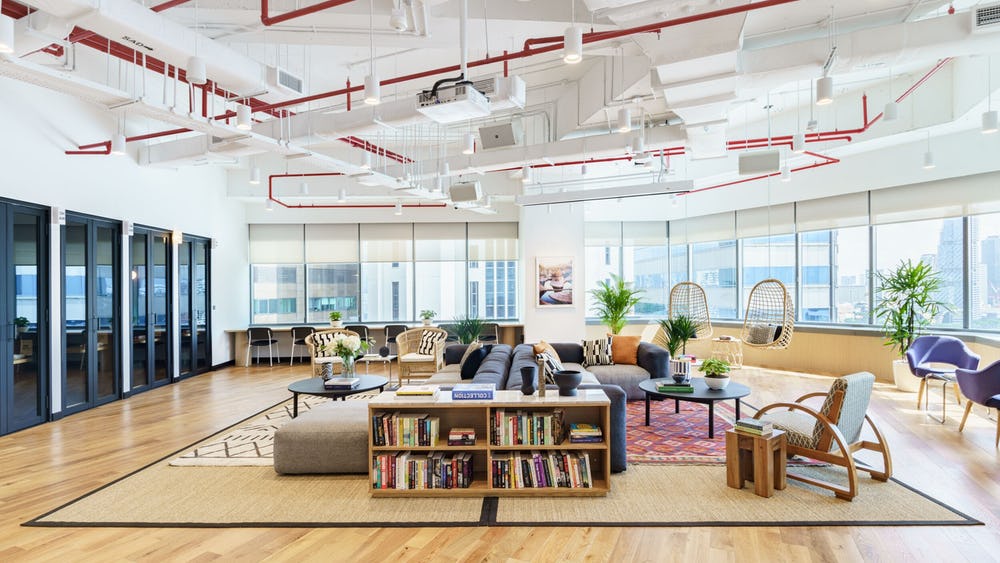 The questions now is: as business owners heave a sigh of relief and offices slowly reopen…
Will
hybrid work
go away?
Even if your government or state says that it's safe to return to the office after weathering the pandemic, there is merit in keeping a hybrid work setup. Hybrid work offers a lot of benefits you can enjoy long-term, like higher job satisfaction across your organisation and lower costs – benefits that can potentially raise your earnings. With attractive payoffs like these, hybrid work in Singapore may be more than a passing fad – it could well become a business practice that's here to stay.
Singapore Flexible Offices, Adapting to the Growing Demand for Hybrid Work
These office space providers in Singapore offer flexible terms to cater to hybrid work arrangements. The number of desks can easily be increased or reduced based on the ever-changing business needs.
For more info, feel free to chat with our team or check out our flexible office space options for any type of hybrid work models.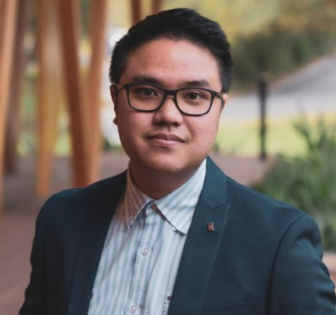 We'll help you find the right workspace for your business.