Flexible Office Spaces at High Street, Singapore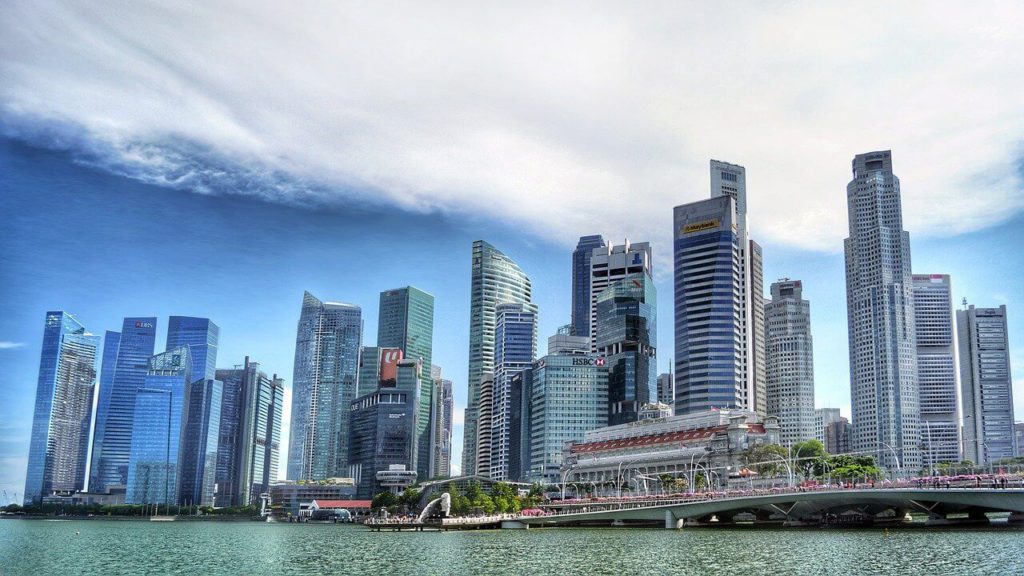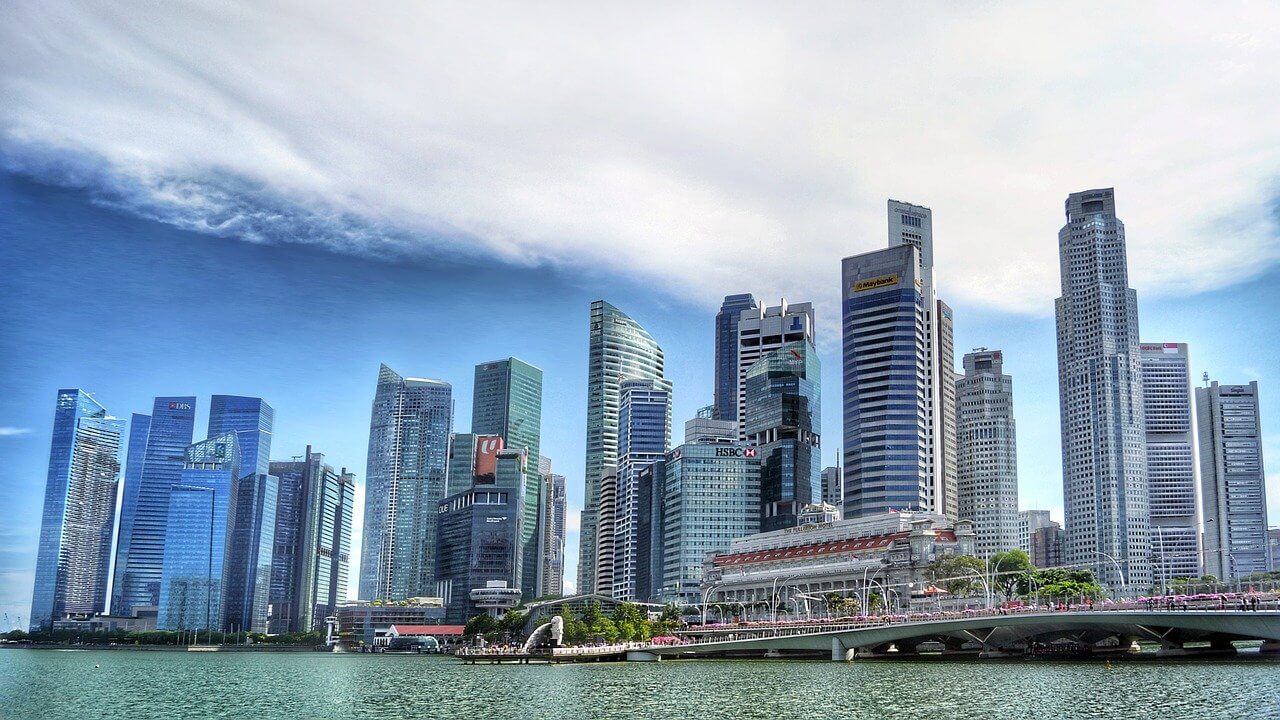 High Street is a 150-metre street located in Singapore's Downtown Core planning area; it starts from the intersection with Hill Street and reaches the cross-section with North Bridge Road. Today, High Street houses many old landmarks such as the Old Parliament House turned Arts House and Old Supreme Court Building turned National Gallery Singapore.
Where to Find Serviced Offices, Coworking Spaces, and Private Offices at High Street, Singapore
If you're an individual professional or solopreneur looking for a prime flexible office location in Singapore's CBD, check out osDoro's flexible office space offerings in The Co Building. Located in 75 High Street, The Co Building has office spaces for teams of 1 to 15. They all come fully furnished and with flexible payment terms for easy move-in! We also have seasoned and trained commercial property experts who can direct you to nearby amenities, give you an office tour of the area, and also help you shortlist and negotiate the best deal for your office space of choice.
Choose from hundreds of private offices, serviced offices, or co-working spaces in Singapore. We have flexible offices spaces throughout Singapore including Singapore CBD and prime areas such as Orchard, Tanglin and more. Check out osDORO's properties and book a private office tour!
More about High Street, Singapore
Following the Stamford plan of 1819, High street was one of the first streets to be built in 1821 during the British Colonial period of Singapore. Under the direction of Lieutenant Henry Ralfe, The street was built by convict labourers and was the first street in Singapore to be "macadamed", a technique where a road uses a stone hardcore based and is sealed with laterite. High Street also very likely got its name for being on high ground and not being prone to flooding.
High Street had originally been longer, spanning from Hill Street all the way to St. Andrew's Road until 1999 when the part of the street between North Bridge Road and St. Andrew's Road had been renamed Parliament Place.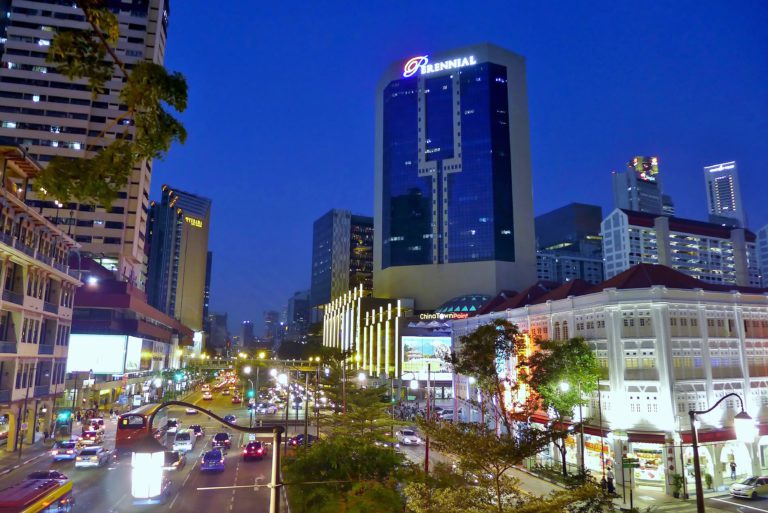 After High Street was constructed, many Sindhi and Sikh merchants chose to settle in High Street and set up shops selling important European goods such as textiles, laces, embroidery, and so on. This kick-started the street's popularity as Singapore's premier shopping destination. In the 1950 and 1960s, the street housed famous department stores like Chotirmall and Metro.

Shortly after its construction, many Sindhi and Sikh merchants set up shop in High Street. They were well-known for their imported European textiles and fine tailoring, including fancy laces, embroidered brocade, fine Swiss cotton, and silk. In the 1950s and '60s, department stores such as Chotirmall and Metro opened a store in High Street, alongside several family-owned businesses selling textiles, and later on, electronics. Because of this, High Street continued to be Singapore's premier shopping belt visited by the elite and masses alike. 
One of the street's more notable establishments, TMA Pte Ltd, was a famous shop selling musical instruments, equipment, and records. This store was owned by Tan Peck Soo, who had been a godfather figure to many Singaporean aspiring "pop musicians' in the 1960s, and who had been popular for helping young musicians gain access to expensive and high-quality instruments through flexible payment terms.
The popularity of High Street as Singapore's premier shopping district waned in the 1970s. With the development of bigger shopping complexes and the development of Orchard Road, less and less shoppers frequented High Street until the government started buying properties along the street and it completely changed its face.
What to See at High Street
Though High Street is such a short expanse, it is located in Singapore's CBD and houses some very interesting landmarks which make it a great street to visit even to this day. Some of the notable landmarks along the street are:
The Arts House
The Arts House is the Old Parliament house; it is a building designed by George D. Coleman, and constructed between 1826 and 1827 as a private residence for a Scottish merchant who leased the property to the government to be used as a courthouse. To date, this building is the oldest building in Singapore. The Singaporean parliament has since moved and the building today is called The Arts House, serving as an arts and heritage centre which hosts various concerts and art exhibitions.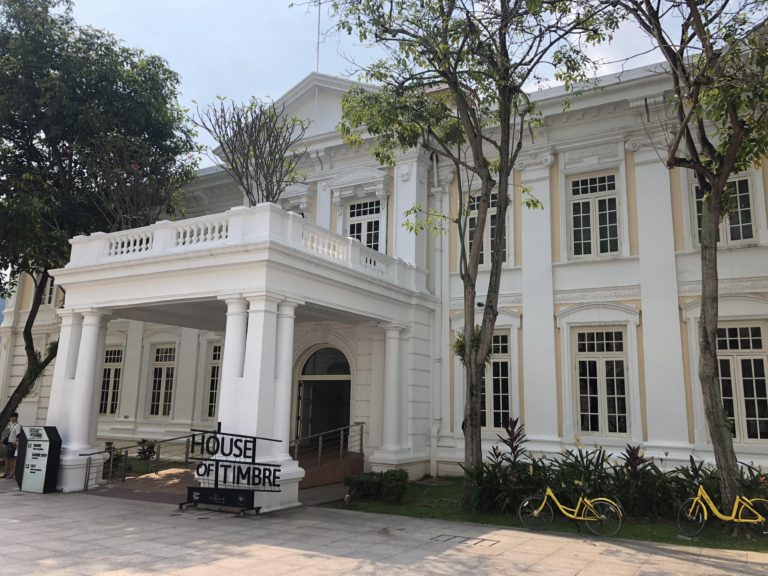 Parliament House
The Singaporean parliament moved to this new building in October of 1999. It cost S$108 million to build and is five times larger than the old parliament house. Due to this development, the part of High Street spanning from North Bridge Road to St Andrew's Road was renamed Parliament Place in 1999.
National Gallery of Singapore
This building was formerly Singapore's Supreme Court. It stands where the Grand Hotel de L'Europe once stood and it was designed by Frank Dorrington Ward and officially opened in 1939 with the name of Maxwell House. It served as the Supreme Court until 2005 when the court moved to 1 Supreme Court Lane. Along with the adjacent City Hall, the building was refurbished and in 2015, it was reopened to the public as the National Gallery of Singapore.
Where to Eat at High Street
Though High Street isn't very long, there are a few notable restaurants one can visit in the area:
Charcoal Gourmet & Deli Bar –

This restaurant is located at The Treasury in 100 High street. It is managed by Shatec students and specialises in fusion food. When there, you can try their $15 set lunch menu with its generous portions and enjoy their superb customer service.

Premium Confectionery –

A shop in High street centre that sells high-end chocolates. They're known for offering Patchi, a high-end Lebanese chocolate brand.

High Street Kitchen –

This is a restaurant well known for serving

juicy, flavourful, soft chicken in their many chicken rice meals. They're also known for only using natural and healthy ingredients to produce great tasting and healthy meals. 

Spices & Curries –

A restaur

ant in High Street Centre serving a mix of Indian and Malay food. When there, you can choose among their wide selection of Paratha, Murtabak, Dosai, Goreng, etc.