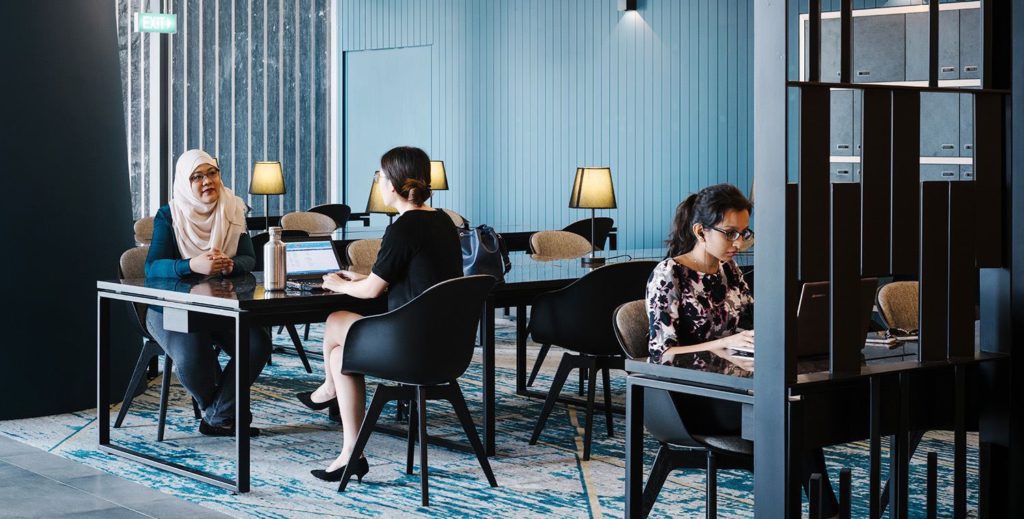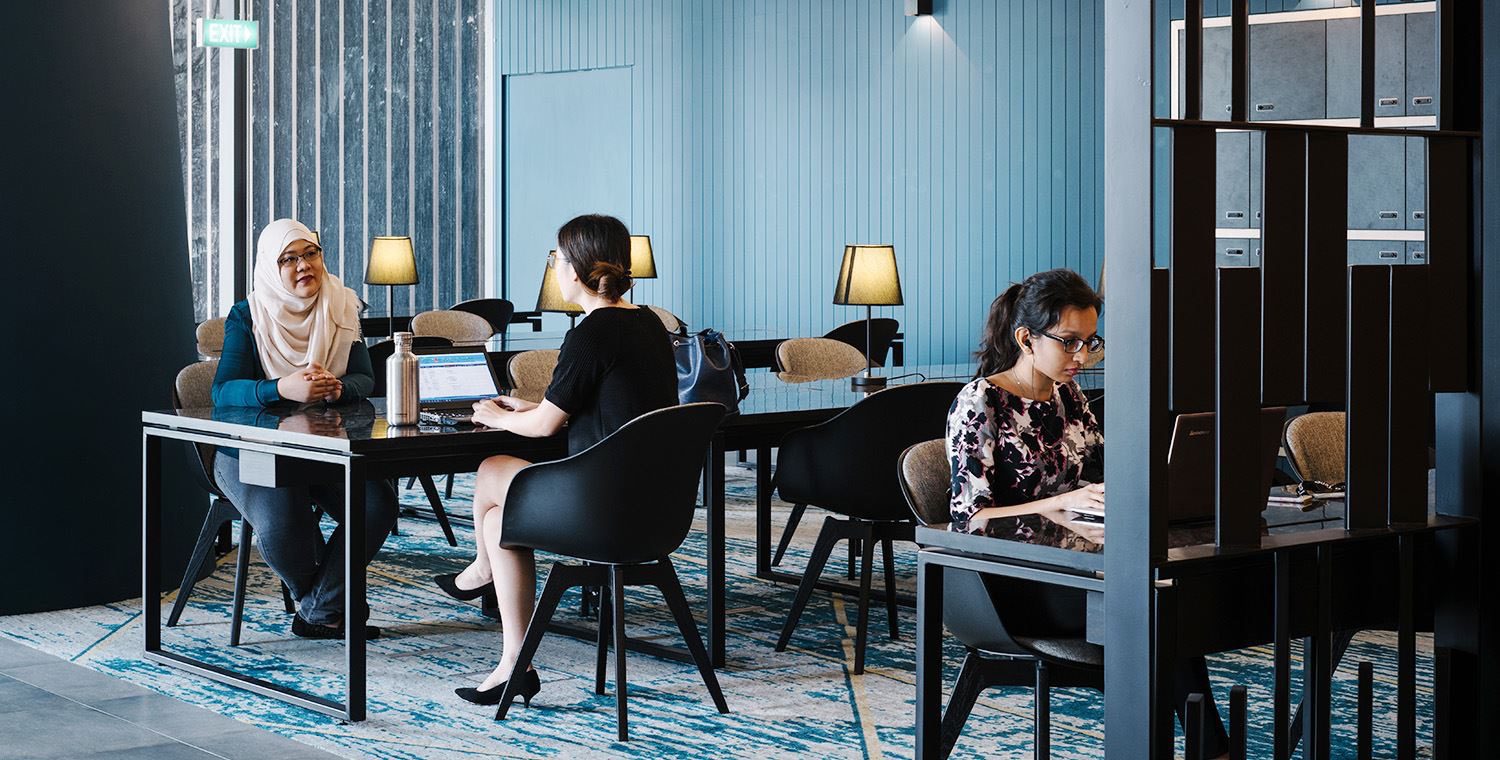 Marina Centre is a subzone of reclaimed land in Downtown Core, by Marina Bay. It has a dreamy view for newcomers and locals alike to enjoy. Within Marina Centre resides Suntec Tower 5, on Temasek Boulevard, a scenic road with a magnificent fountain centrepiece. 
Suntec Tower 5 is an 18-story high-rise building with several coworking positions up for grabs. There are several different levels of commitment to choose from, and amenities are all covered in rent. From hotdesks to cheap private offices with short-term rental contracts, you have many options. There are flexible subleasing options available, allowing you to use as much as your need to create a custom experience for your brand.
Location wise, Marina Bay is south of the Downtown Core or the Downtown Core Planning Area. It is adjacent to prime office space, supported by a wide range of complementary uses and a live-in population, throughout the next 20 years will contribute to the area becoming a round-the-clock vibrant commercial district. On the map, business visitors will be able to find Marina Bay at the southern end, adjacent to the existing city centre. Walking through the area, there is an abundance of redevelopment with excellent infrastructure and world-class cultural and entertainment facilities for quality working and living environments.