For multinational corporations, whole floors for enterprise solutions or a tech startup, check out the best coworking spaces from our list below to spark creativity and innovation! From Raffles Place to Tanjong Pagar and Robinson Road, contact us, and we'll help you organise your office tour. 
Here are some of our recommended office space rentals throughout Singapore:
1. Raffles Place – Singapore CBD
Address: 8 Cross Street, Singapore 048424.
WeWork is one of the largest global coworking space companies. In Singapore, WeWork has over 10 branches in key locations. Raffles Place is one of them. The location in Singapore's CBD Raffles Place is a great place where businesses from any industry can build their best teams. Besides the luxurious coworking space with beautiful views from a skyscraper, Raffles Place is situated around many entertainment activities and restaurants.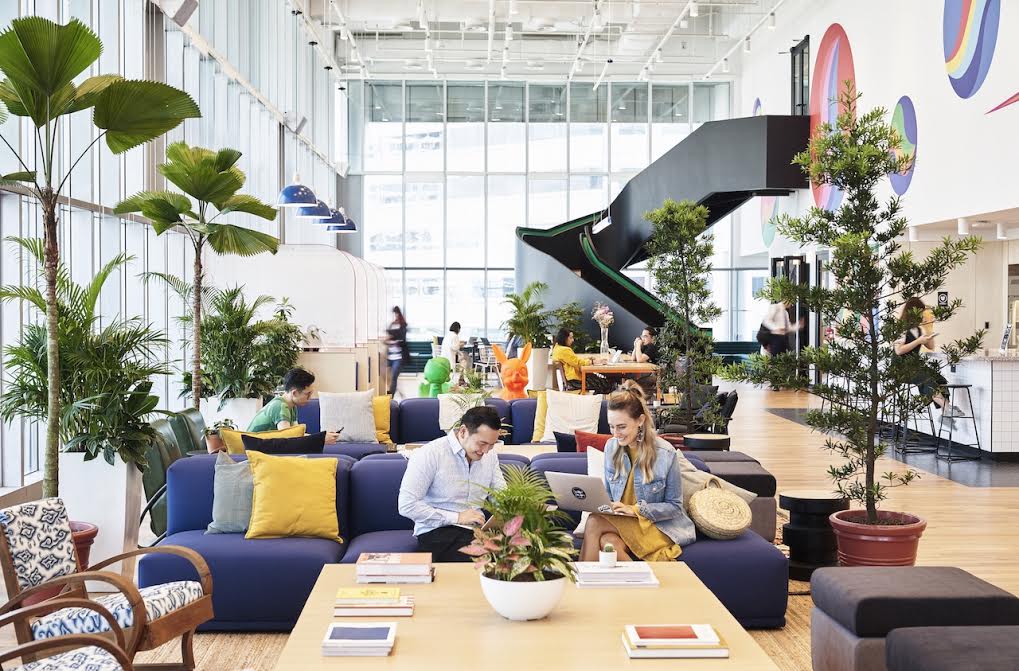 Address: Republic Plaza, 9 Raffles Place, Singapore 048619, Level 6.
Distrii is one of Singapore's premier locations that provide smart office space and coworking space services to support flexible enterprise solutions. To offer convenience at your fingertips, Distrii integrates business solutions into a single, hassle-free platform by developing a proprietary mobile app, a holistic cloud-based system. Distrii provides users with up-to-date technology experiences, enhances the working environment, and eliminates barriers to optimising the coworking space.
Spreading 62,000 square meters on 6th floors, smart offices are connected to bring efficiency and productivity.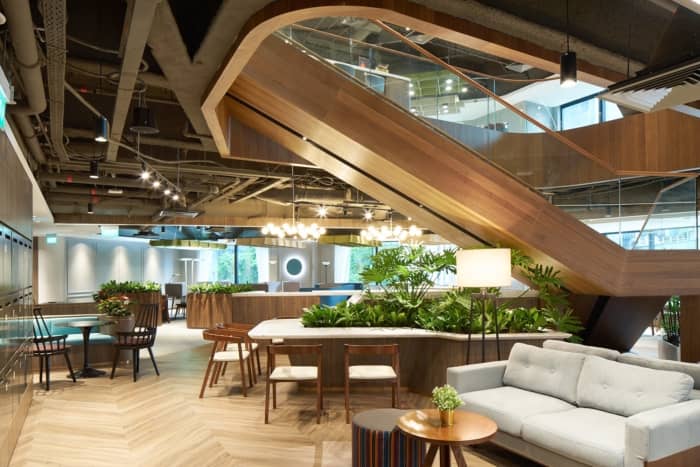 Address: 59 New Bridge Rd, Singapore 059405. 
The Hive is set over six storeys of light-filled spaces, with a unique atrium, dedicated entrance and lobby, just 3 minutes walk to the CBD. The Hive offers 5 floors of appealing conducive co-working areas with a rooftop coffee bar with stunning up-close views of the iconic Singapore skyline and Marina Bay Sands that will help you de-stress and unwind after long working hours.
Offices ranging in size up to 20 pax, hotdesking, dedicated desks, booth desks, private office, office suits, plus 4 fully equipped meeting rooms are in one huge space with abundant natural light. According to a Leesman survey of more than a quarter of a million companies, about 72% of workers claim that natural light plays an essential role in their working space. Nature lighting helps increase their productivity and engagement with their work.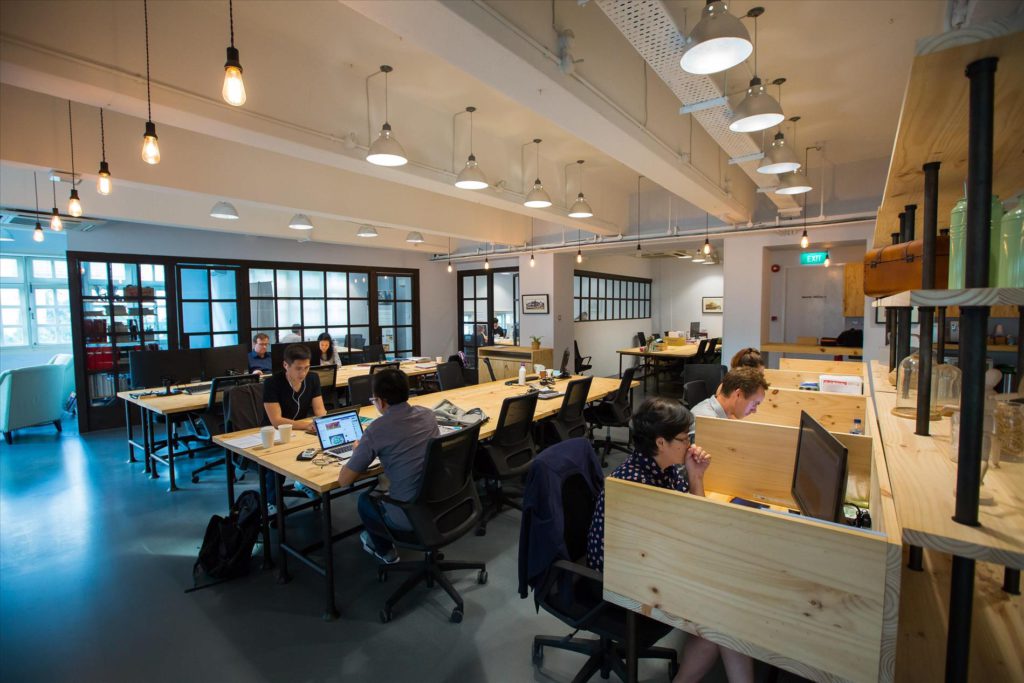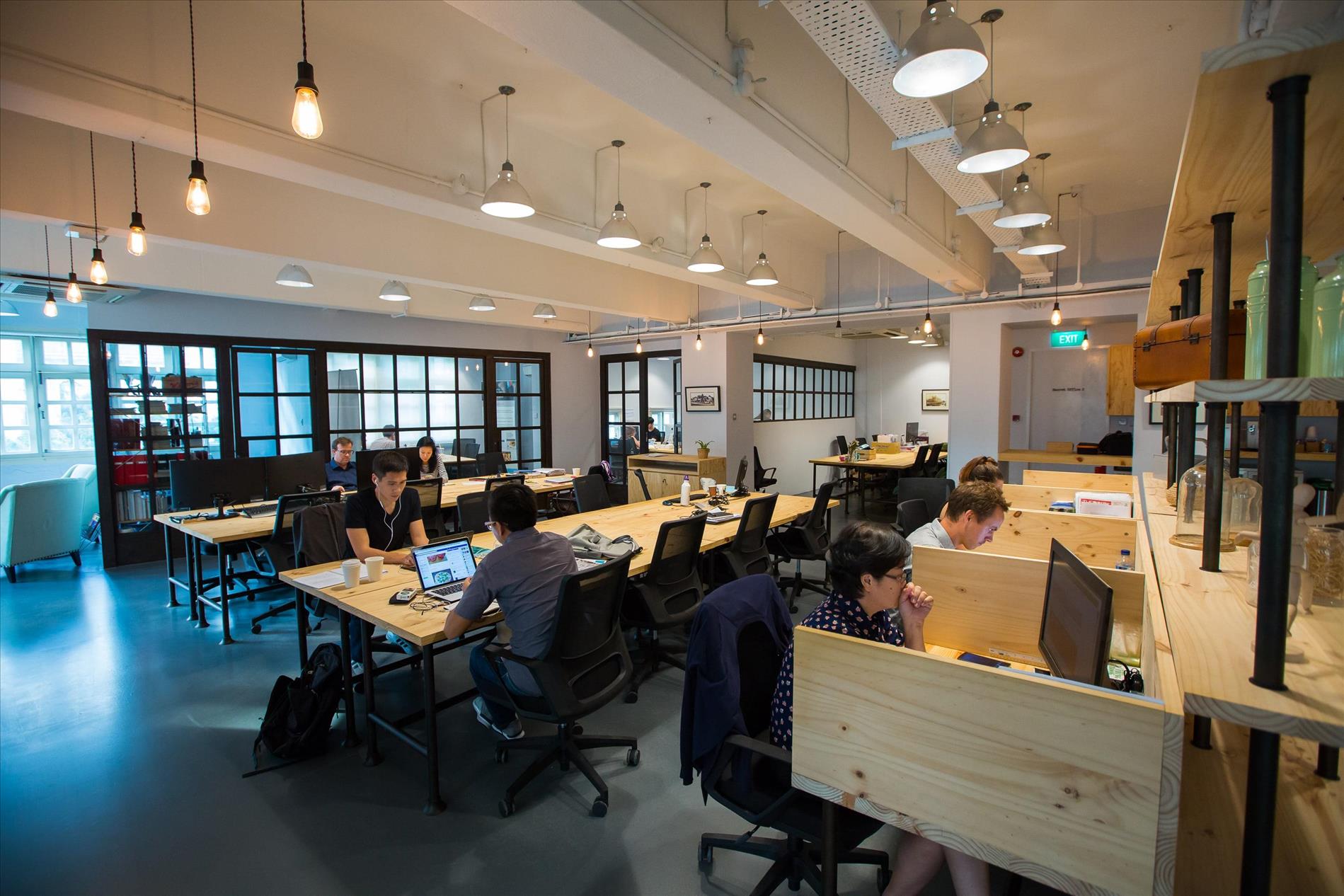 Address: 22 Martin Road, Level 3, Singapore 239058.
Gather Cowork focuses on wellness in the workplace. Their goal is to help you pursue a better work-life balance by providing you with holistic tools. According to Compare Camp, companies that provide better work-life balance have a 25% lower employee turnover since happy employees are less likely to be absent, which can save businesses about $2,600 per employee.
Gather Cowork office space built this place, especially for the modern-day business owner. They also offer a host of amenities from fully furnished studio offices to bespoke suites; event spaces ideal for networking sessions and social activities; also a wide range of business services. Gather's goal is to build a community of like-minded members and bring inspiration to their work daily.
Situated near the Central Business District (CBD) and surrounded by numerous gyms and lifestyle establishments, this space provides interesting experiences and utilities to help you maintain a healthy work-life balance.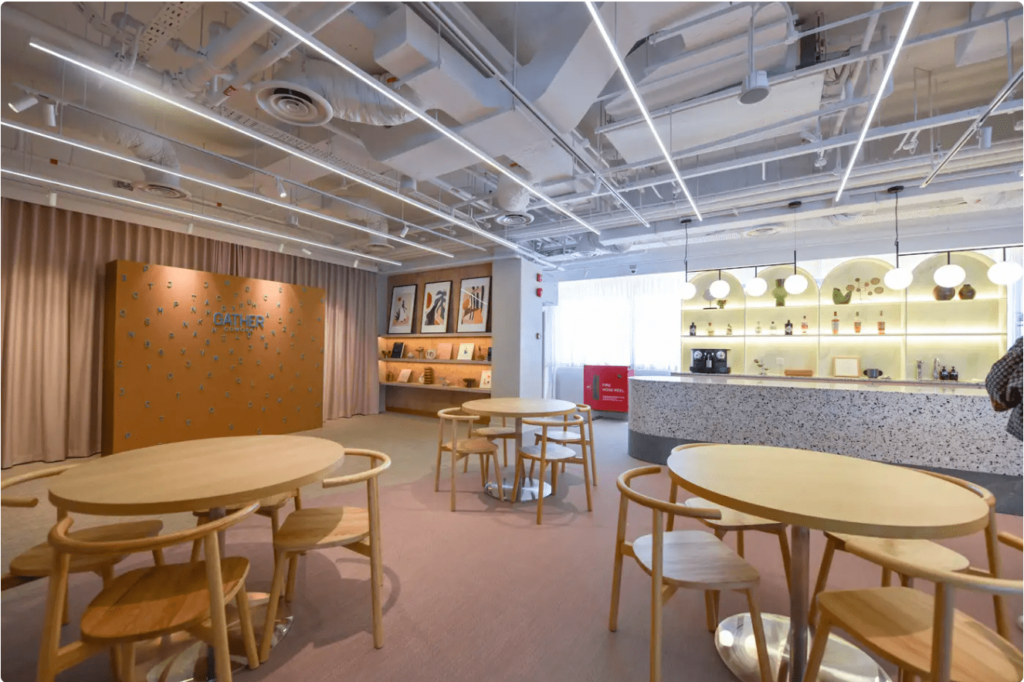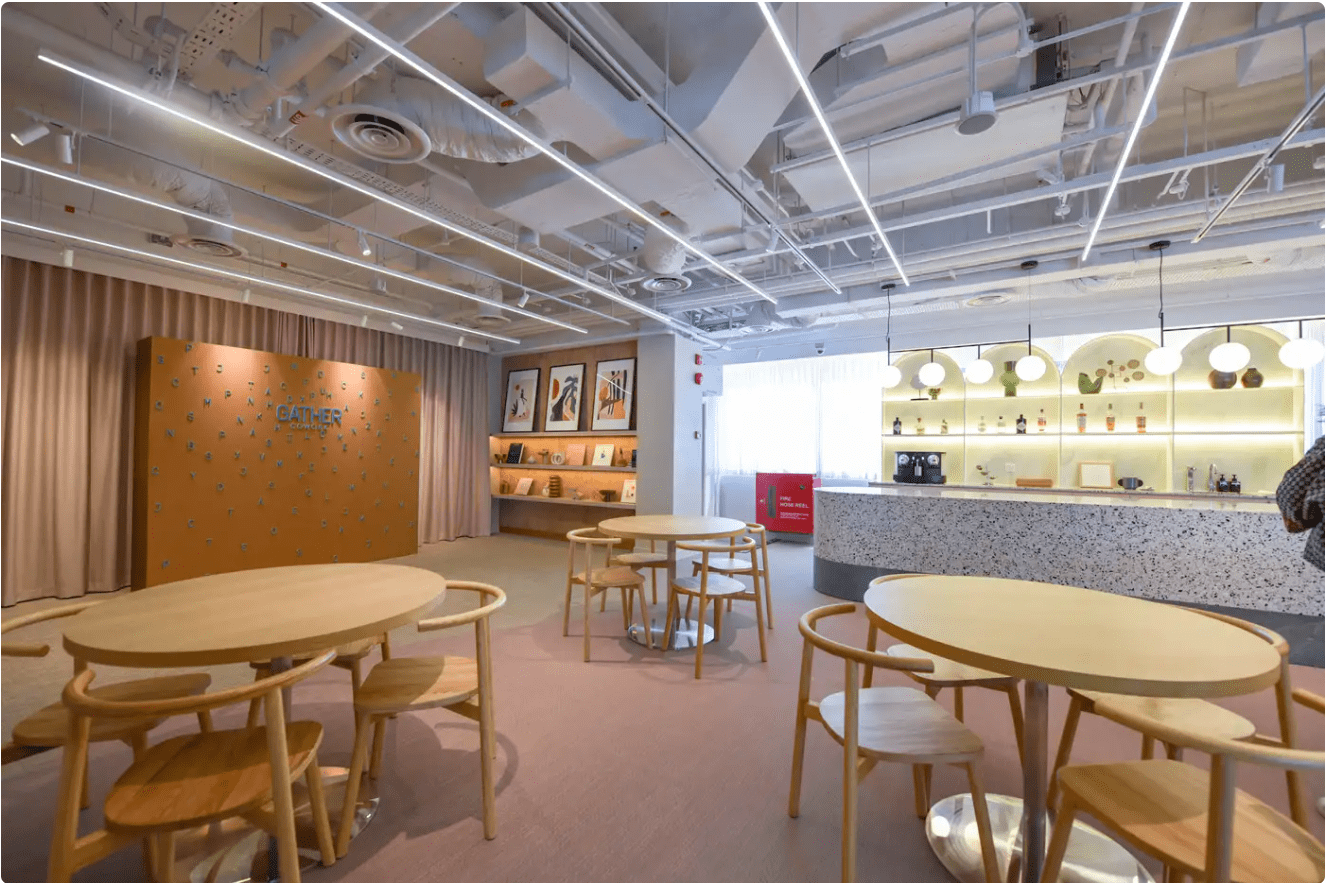 2. Tanjong Pagar
Address: 79 Anson Rd, #23-01, Singapore 079906. 
Found8 is a vibrant, collaborative workspace with an inviting community located across central and KL business hubs. Found8 has a community of more than 22,000 innovation-centric members consisting of startups and scale-ups, investors, businesses that support its members' business growth. Moreover, as for those travelling for work, Found8 is just 28 minutes away to the airport.
What you would probably notice when stepping into this space is "There are so many types of rooms!". On both sides, as you walk through Found8's working space, you will notice many rooms that come in different sizes for businesses from small startups to large corporations. The rooms' frosted glass walls allow light to pass through while still providing some privacy to its tenants. Decorations in Found8 emphasises on greenery as an accent. During break times, you can grab a coffee and have a casual chat with fellow entrepreneurs around the bar or in a cosy booth in The Saloon.
During the Covid-19 pandemic, Found8 decided to take on the bulk of responsibility of supporting their members by launching a membership relief of 30% for May, June and July and taking this relief out of their own pocket. This shows how member-centric they are.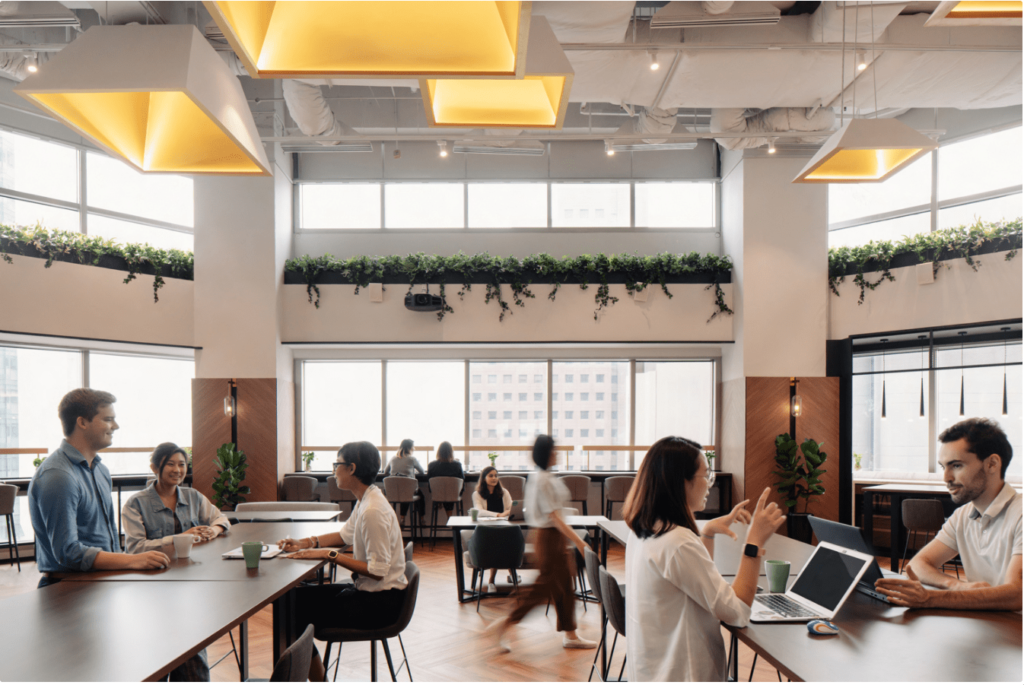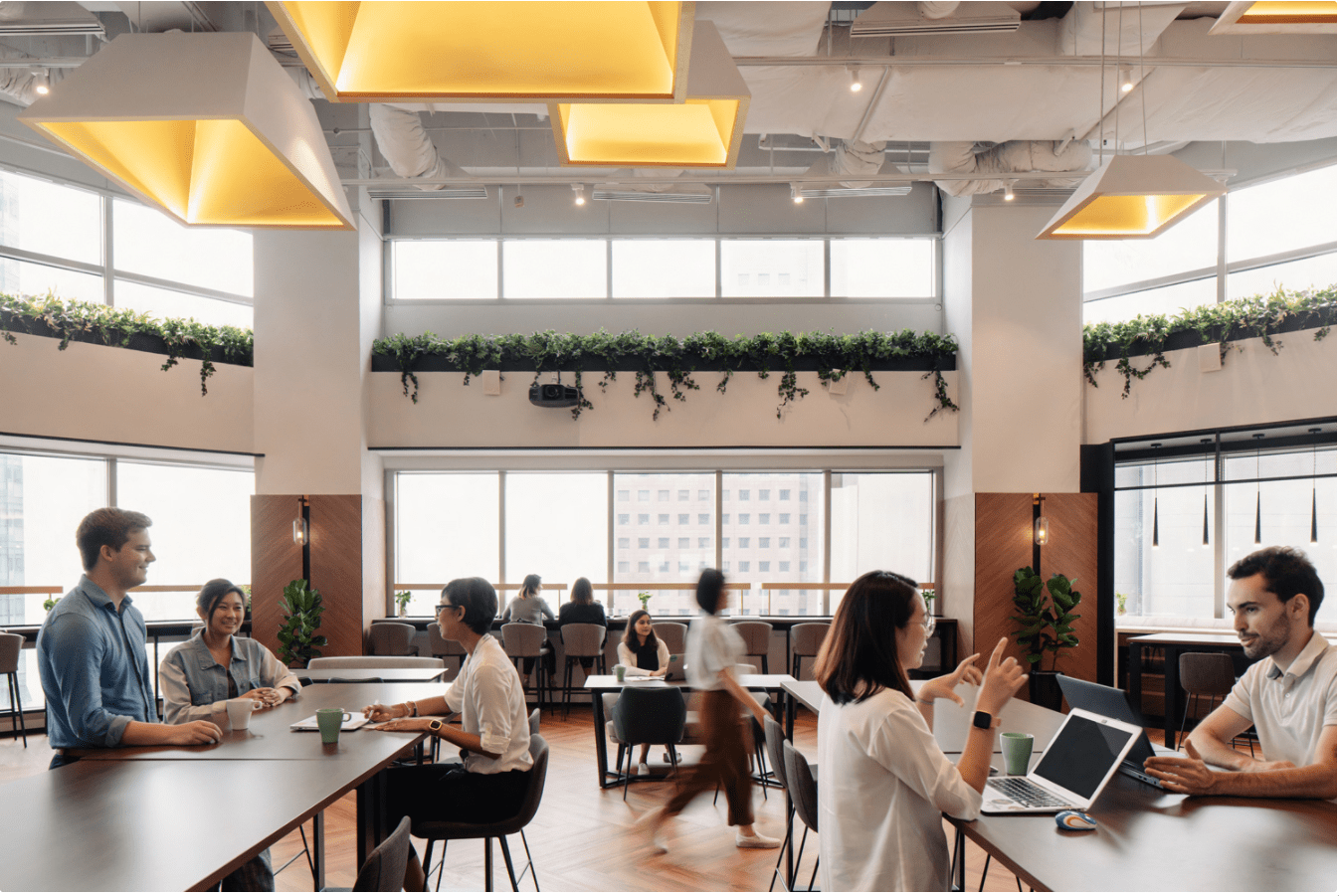 3. Robinson Road
Address: 120 Robinson Rd., #15-01; Singapore 6812 5888.
Located at the centre of Singapore's CBD, JustCo is one of the most successful companies in the coworking space industry. In Singapore, JustCo has 16 coworking offices in key locations. To optimise its business processes, JustCo brings convenience via multiple locations and a simple registration procedure.
In Robinson's office, which is one of the representative offices, rooms are designed with high ceilings, natural light, and vibrant city views. This amenity-rich workplace gives tenants full access to meeting rooms, private phone booths, collaboration areas, well-stocked pantry, 24/hr access and security, mail handling service, IT support, front-desk & business support services and more. Also, the JustCo team is creative and innovative to bring the best experience to users. They always try to catch the latest social and startup office trends in different situations.
It only takes you a 5-minute walk to get to Tanjong Pagar and Telok Ayer MRT stations. You will never be short of food choices because JustCo is surrounded by an enormous variety of lunch and dining options, as well as a walk away from Singapore's old-world charm, Lau Pat Sat food court and many cafes, restaurants and other eateries within proximity.
JustCo memberships include:
Basic Hot Desking from $98 per month

Unlimited Hot Desking from $398 per month

Unlimited Dedicated Host Desking from $750 per month

Private Studio Suites from $800 per month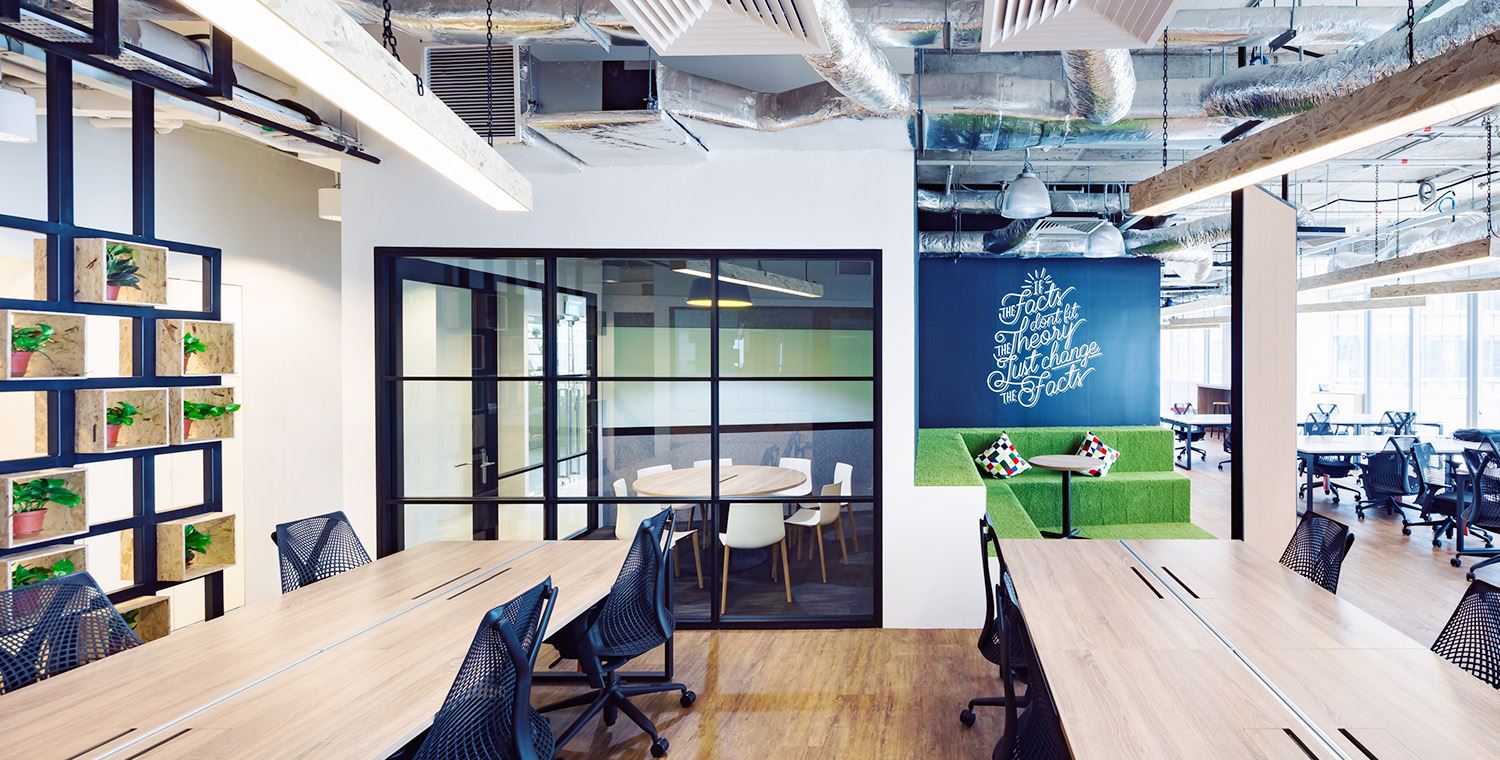 Having problems deciding which office space for rent best suits your business needs? Schedule a consultation with us through our contact form or Whatsapp. Our office space experts are ready to help you.
Real Estate Investor, OSDORO
Bachelor of Applied Finance and Bachelor of Laws, Sydney, Australia. 
David has been in real estate business since 2002 and has a passion for South East Asian cross border cooperation.
As an entrepreneur, David has won multiple tech industry awards, including 2019 for Best AI Startup GITEX awards, 2019 Best AI Technology Accathon Capital USA and recipient of the Wharton Innovation Fund Grant. His last startup, Woveon, was a New York VC backed AI enterprise business intelligence company that worked on customer data stitching and analytics of billions of conversations.
David is also the recipient of state and national Australia technology prizes including the PWC Innovation Award and Intel Enterprise Technology awards.
We'll help you find the right workspace for your business.