Both founded in 2010, WeWork and The Hive have had the same amount of time to establish their authorities as coworking space providers in their respective markets. In the last 10 years, both companies have worked hard to differentiate themselves and build their credibility in different ways. 
Learn more about these differences to come up with an informed decision when choosing which coworking space to work in.

WeWork Highlights
WeWork was founded in New York in 2010. Since then, it has expanded to over 800 branches and is present in the USA, Europe, and Asia. This intercontinental presence in 120 countries has allowed WeWork to build a highly diverse pool of 200,000 members which offers a unique opportunity for many businesses. 
WeWork is known for its Enterprise solutions. Whatever the size of your company or organization, WeWork can help you find a space that's right for you. The sheer size of their commercial real estate allows them to accommodate more members and offer more tailor-fit workspace solutions that other coworking companies will have more difficulty doing.
Over 40% of Fortune Global Fortune 500 trust WeWork to help them enhance their workplace strategy. WeWork doesn't only have the commercial real estate capital, they also have the IT solutions that will help ease the Enterprises' transition from their large offices into coworking spaces.
Abundant Location Options
WeWork is one of the largest coworking companies in the world today. They have a presence in 3 continents with 800 locations worldwide. In Singapore alone, they have 13 branches. Such an abundance of choices makes them an ideal coworking space for business owners who travel a lot or for solopreneurs who prefer to relocate from time to time. 

The Hive Highlights
The Hive has 20 locations across 7 countries in the Asia Pacific. They have a presence in Singapore, Japan, Thailand, Vietnam, Taiwan, and Australia, which makes the Hive network incredibly diverse.
The Hive has a Hivers app and a website that encourage their members to build connections across the Hive coworking community in any of their 7 markets.
One of The Hive's key features as a coworking space is its free trial. To encourage people to join their coworking community, The Hive's provides a no-strings-attached trial to let them have The Hive experience at no cost. This helps people determine whether The Hive is a good fit for them before they even choose to avail a membership package. This is flexibility taken to the next level!
The Hive is the first and only coworking space with a partnership with Asia Miles. Hence they're the only workspace providers who are capable of providing members miles to help supplement their travelling needs. They offer various Asia Miles packages depending on the location. 

WeWork vs. The Hive
In the last decade, WeWork built its business across the USA, Europe, and Asia. Meanwhile, The Hive worked hard to spread its roots across the Asia Pacific region. Choosing between the two workspace providers will boil down to which market your business is targeting and which network you would benefit more from.
Both companies have a decade of experience and have amazing track records satisfying their clients. But if one were to go by a sheer number of clients, WeWork is the better option because they have a bigger and wider network, with over 200,000 members worldwide.
Coworking spaces also provide services to their members to become a one-stop-shop for all their clients' needs. However, each workspace provider specializes in different services, just as every client has unique needs.
For this reason, there's no clear winner between WeWork and The Hive. If you're an enterprise or a large organization in need of workspace solutions along with IT services, WeWork may be better for you since they specialize in those. Meanwhile, if you are looking for more cost-effective solutions, you should consider The Hive. They are one of the very few co-working spaces offering free trials today.
There are many business owners and professionals who travel. At a time when travelling is prohibited, it's good to know that you're working with a trusted workspace provider who will help make the entire situation more tolerable. If you travel a lot for work and are looking for reliable workspaces to accommodate while you're away from home, WeWork has more locations than any coworking company and they will be better equipped to cater to your workspace needs while travelling, especially if you travel across continents.
However, if you're a leisure traveller, then The Hive's partnership with Asia Miles may be more useful to you. Their packages will help make your travels more cost-effective so that you can better allocate your budget to your business or future travels.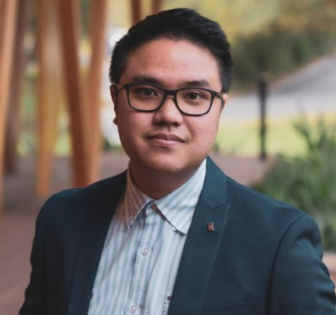 We'll help you find the right workspace for your business.