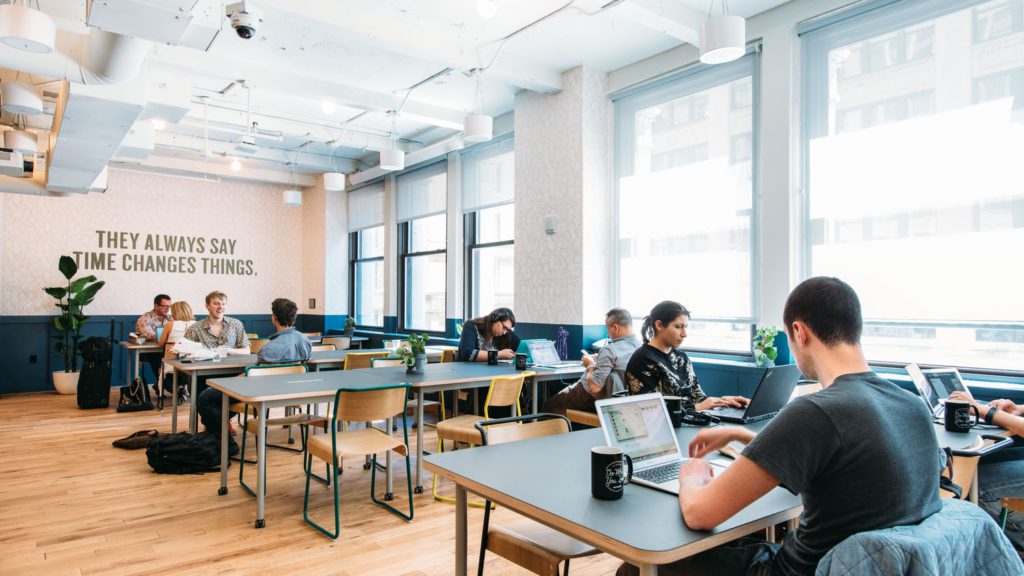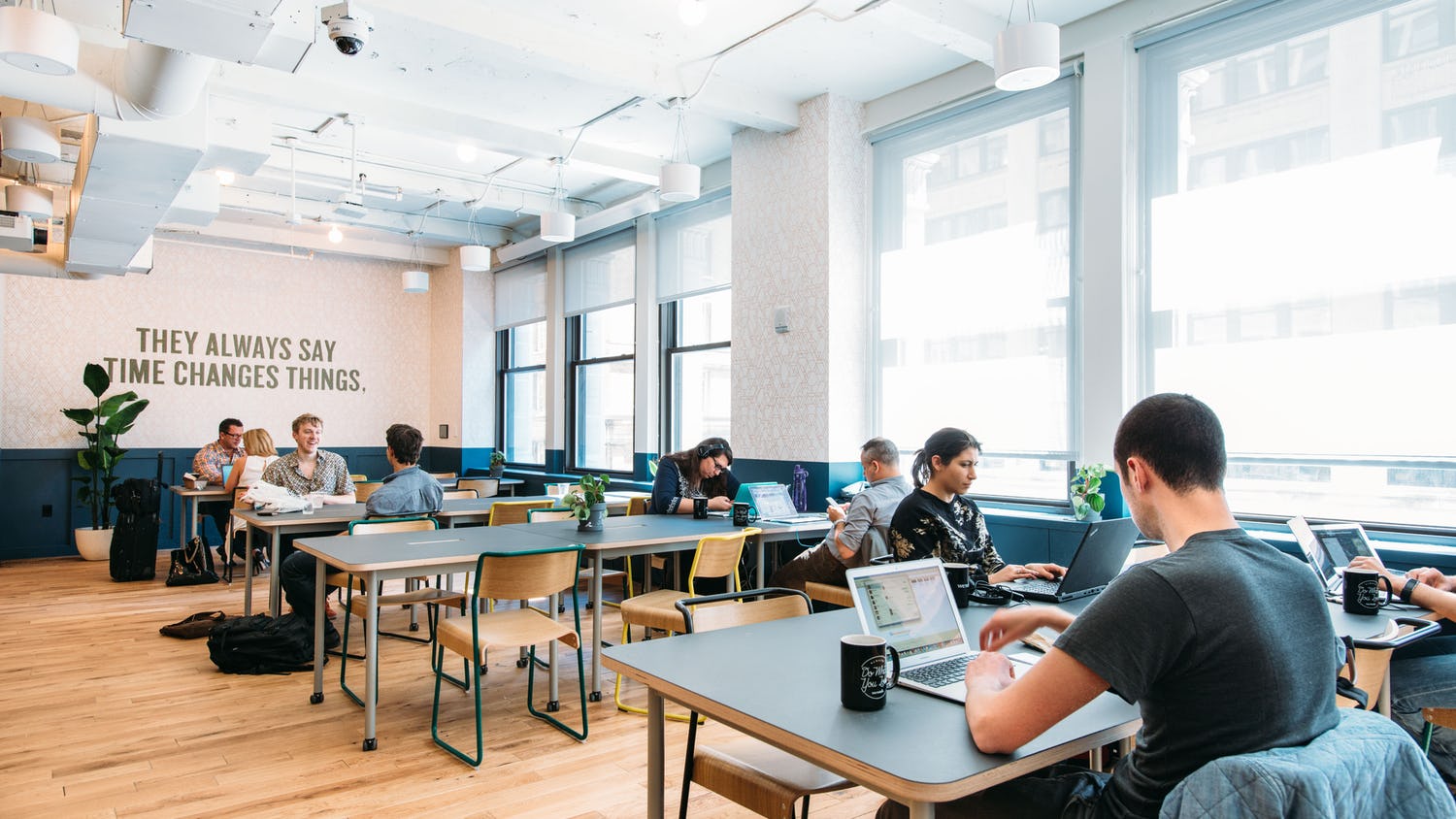 Coworking and Hot Desking at WeWork – What are your options?
Choose from WeWork's On Demand Access, Global All Access Pass, Monthly Hot Desking, and Flexible Hot Desk Passes.
WeWork is one of the most well-known coworking spaces in Singapore. It emphasizes both community and convenience, with unique rooms available for both remote and full-time employees as well as large corporations.
All members are free to work from any location with hot desks. As you move throughout the city and connect with WeWork's online network, you'll have the opportunity to meet a variety of different entrepreneurs.
Aside from hot desking, more expensive services such as bespoke build-outs, private offices, and dedicated desks are available. Pricing will, of course, vary depending on the area.
How Does WeWork Hot Desking Work?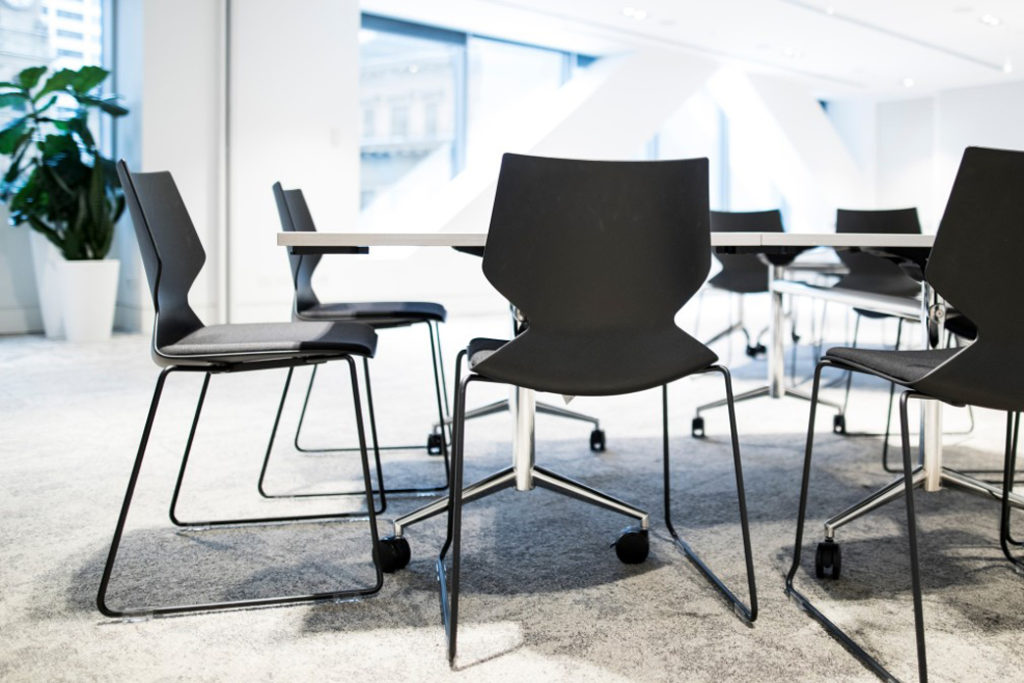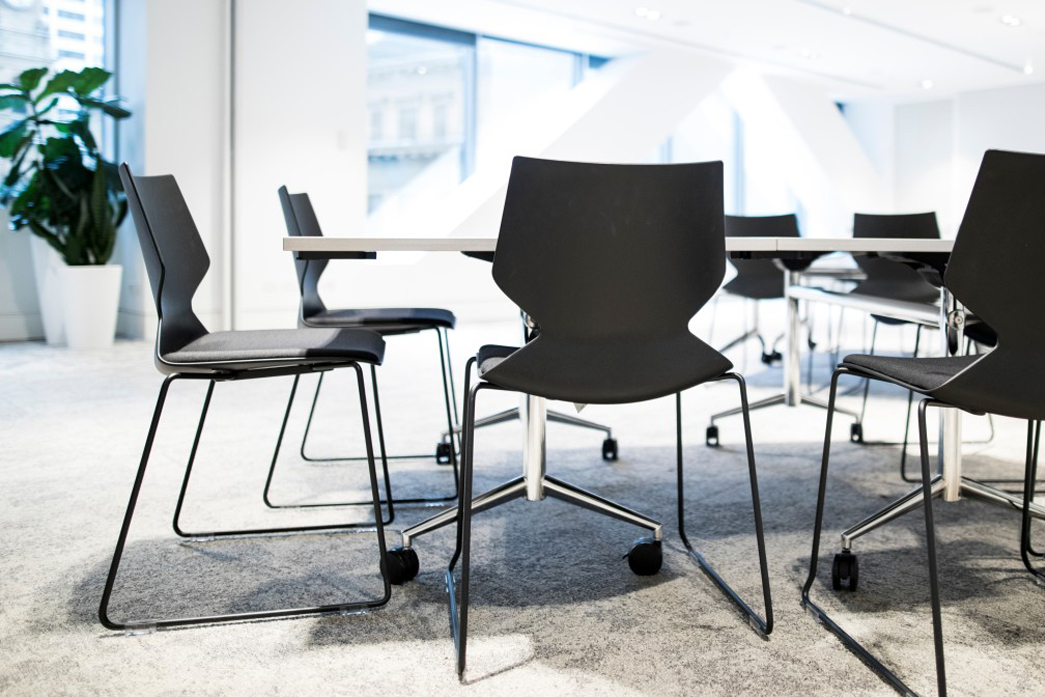 Hot desking has become a mainstay of modern working life, thanks to the rise of remote work, open office plans, and shared coworking spaces. More than a fad, it enables people to work when and where they want, and it is a tool used by both self-employed individuals and established businesses to be productive and connected, wherever their work may take them. Hot desks are easily accessible with flexible solutions such as WeWork On Demand and WeWork All Access.
Hot-desking has numerous advantages, ranging from convenience and flexibility to intangibles such as community and creativity. Find a desk, connect to your computer, and go to work: Hot desks allow professionals to work as needed in both private and shared office settings.
WeWork's Global All Access Pass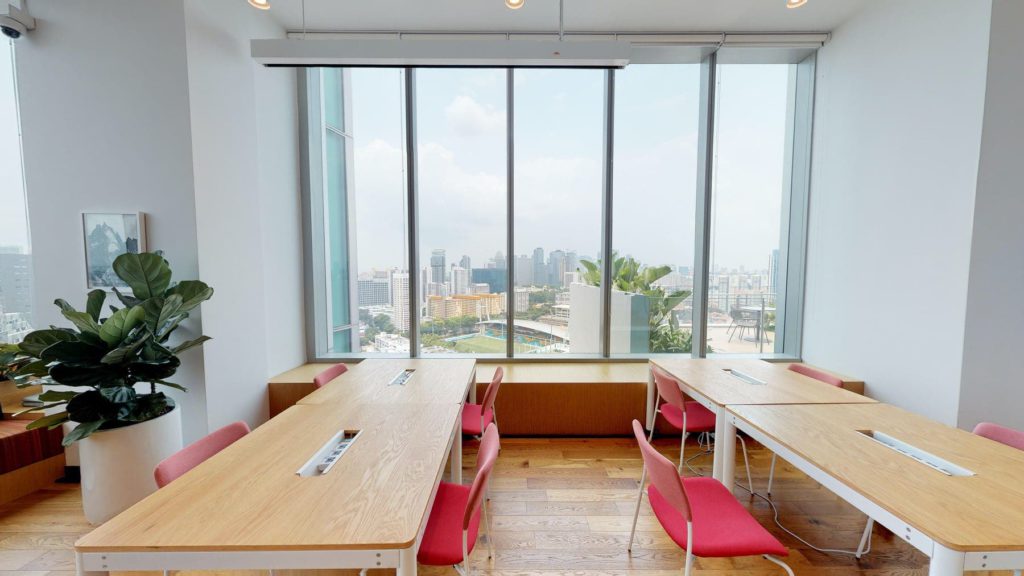 WeWork All Access allows you to book a desk in a shared workspace at hundreds of locations globally, whilst WeWork's Dedicated Space products offer private desks or office spaces at the same location with a monthly or annual subscription. Members of WeWork All Access receive one workspace booking each day as well as five (5) monthly credits to use toward the meeting room and private office reservations in select locations. WeWork All Access memberships also include a monthly printing allowance, wifi, refreshments during office hours, and other business necessities.
WeWork All Access is your passport to hundreds of locations in 150 cities around the world. You'll never be far from a WeWork site where you can get reliable Wi-Fi, conference rooms, quiet workspaces, clean toilets, and micro-roasted coffee, whether you're in Sao Paulo, Toronto, London, or Los Angeles. New users can take advantage of a free one-month trial of WeWork All Access for up to ten employees on their team.
In these shared workspaces, you have access to allocated seating. Seats are subject to availability and must be reserved in advance. Open seats with capacity restrictions for health and safety will be denoted with green dots.
To reserve a workspace, launch the WeWork app (available for iOS or Android) or go to members.wework.com. Choose the place that is most convenient for you. WeWork has space available all across the world, close to wherever you are. When you reserve a workspace through the app, your keycard will be activated automatically, granting you access to your preferred workplace location on the day of your booking. Workspace reservations are required for each visit.
WeWork All Access Locations in Singapore:
Remote workers, freelancers, and businesses can use All Access in various locations, including:
30 Prinsep St
60 Anson Rd
Beach Centre
City House
How much is WeWork's All Access Monthly Pass?
New members in eligible territories can obtain special pricing each month for the first three months of their WeWork All-Access membership. Monthly hot desk rents at WeWork start at $299 per month for several workers to use a single workstation during different time periods.
WeWork On Demand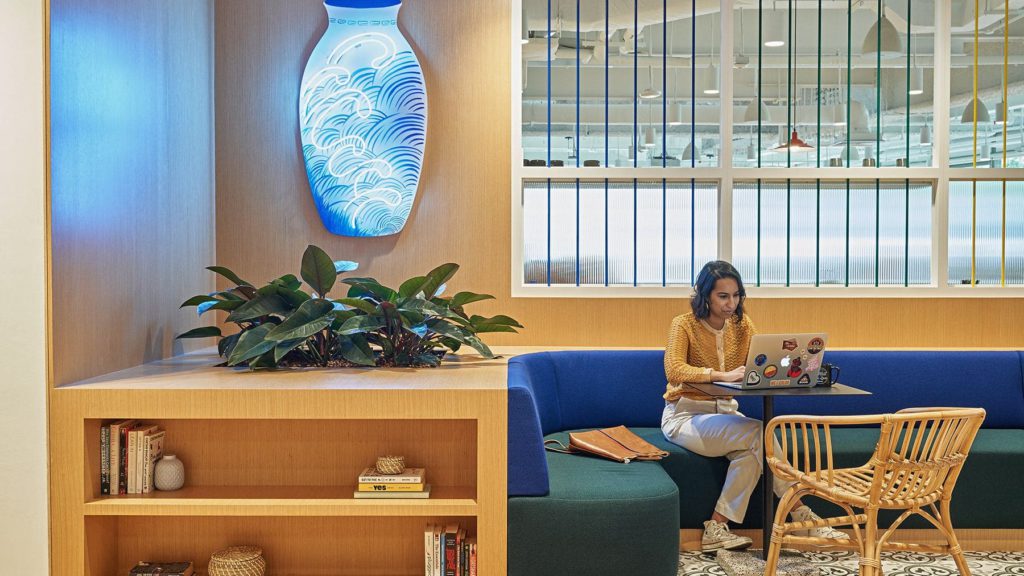 WeWork On Demand allows you to book open workspace and meeting rooms at a select set of WeWork locations throughout our business hours, Monday through Friday. Your open workspace reservation grants you access to hot desks and shared areas at WeWork On Demand locations. Within 6 feet, you'll find a backless seat, a flat work table, and a power outlet.
The WeWork On Demand app is available for iOS and Android and provides access to over 290 sites in 50+ major cities in the United States, Canada, Australia, and Singapore. To sign up, download the WeWork On Demand app and enter your email, name, and password to create an account. Sign up for notifications using the form above if you want to be notified when WeWork On Demand becomes available in a location near you. The WeWork On Demand app allows you to search for locations.
How much will it cost to get the pay-as-you-go access at any WeWork flex office space?
WeWork On Demand is a new service that provides users with pay-as-you-go access to a clean and comfortable workspace for as little as $29 per day (or meeting rooms starting at $10 per hour).
How to Book a WeWork Hot Desk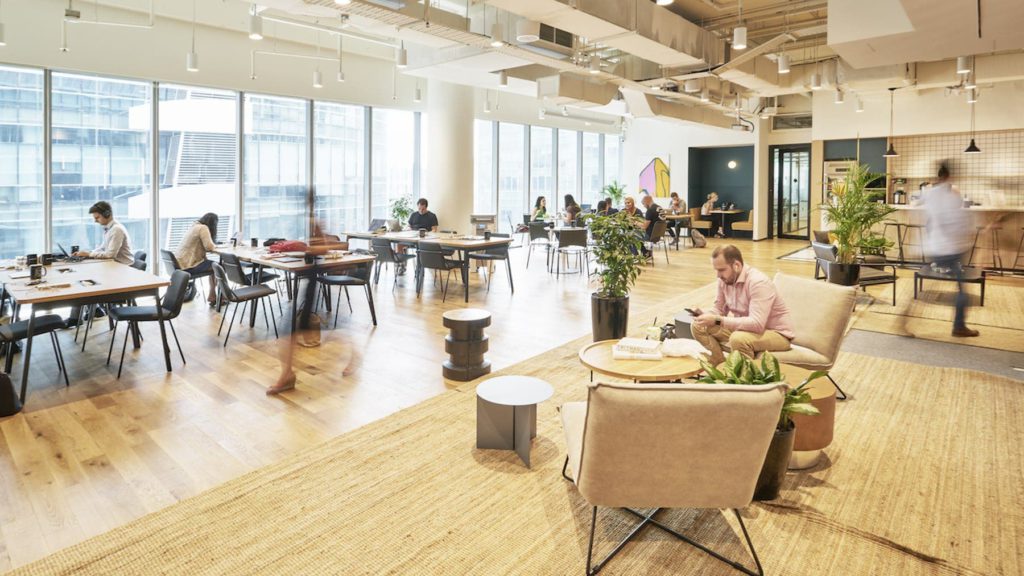 You can book a hot desk directly via the WeWork website by signing up for an account. You also need to download their dedicated apps to reserve your spot. Simply choose your location, the package that you want, and your preferred schedule.
But if you want more hot desking options, you can also book via osDORO where you can search from hundreds of flexible offices, coworking spaces, serviced offices, and private offices in Singapore.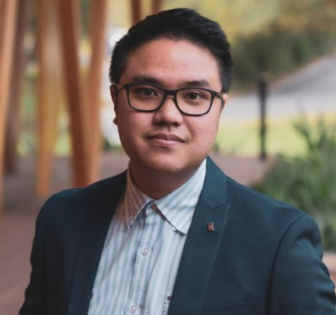 We'll help you find the right workspace for your business.