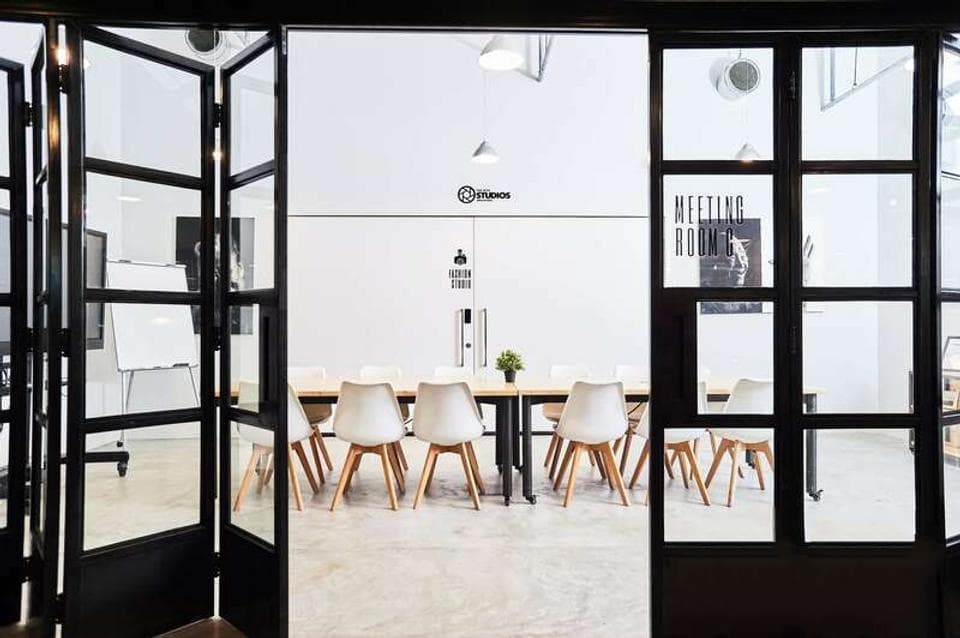 The Hive Lavender is a large, fully-decked coworking space at 1 Kallang Junction. It has a variety of workspaces for rent including hot desks, dedicated desks, booths, private offices, office suites, and 4 meeting rooms. Hot Desks start at S$250, Dedicated Desks at S$500, Booth Desks at S$650, and Private Offices at S$750.
This coworking space also comes with a lounge and a cozy café, where members and tenants can grab some coffee made from fresh and locally roasted coffee beans by Sarnies.
The Hive Lavender is a particularly great choice of workplace for creatives. Apart from having a wide array of office spaces, The Hive Lavender also houses Hive Studios, which consist of professional photography studios with crew space, dedicated desks, and photographer booths. These photography studios are fully equipped and ready to use for fashion shoots, commercials, videos, as well as high-end portraits. There are also regular design workshops held to help upskill the members of this coworking community.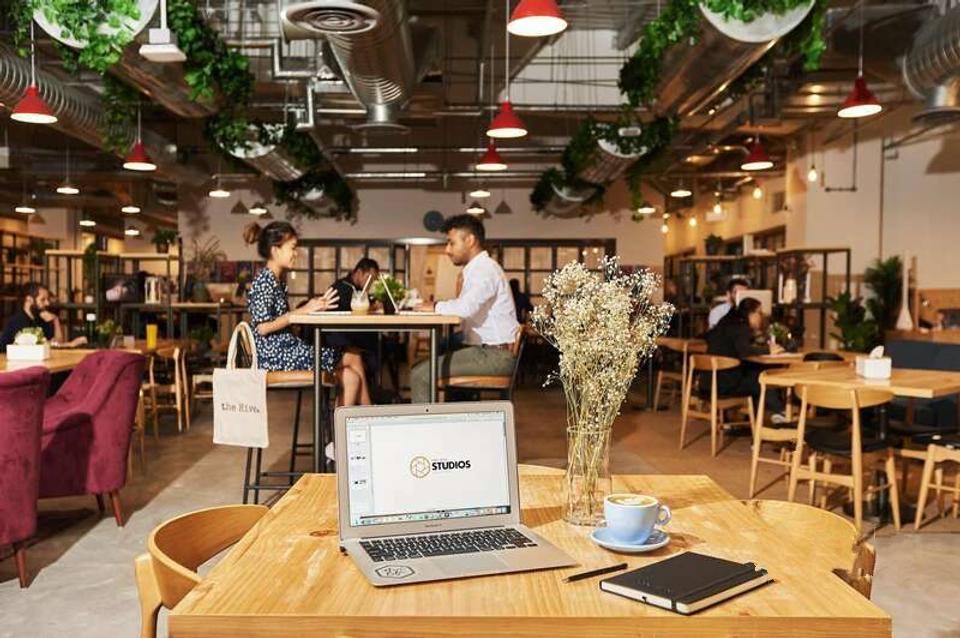 Amenities
Besides the specially curated coworking facilities one can find in The Hive, Lavender, the coworking space is also in a great location for professionals and businessmen who enjoy work-life balance. There are plenty of amenities in the area for work and business as well as leisure and lifestyle activities to satisfy any worker's needs.
Whether you ship products to customers or you need to have clients send parcels to you, businesses will benefit from having postal and courier services nearby. Just a minute from the location, there's The Postal Supplies delivery services and 2 minutes away, there's Singapore post Kallang Delivery Base. Not to mention, the location is only 15.4km to the Changi International Airport.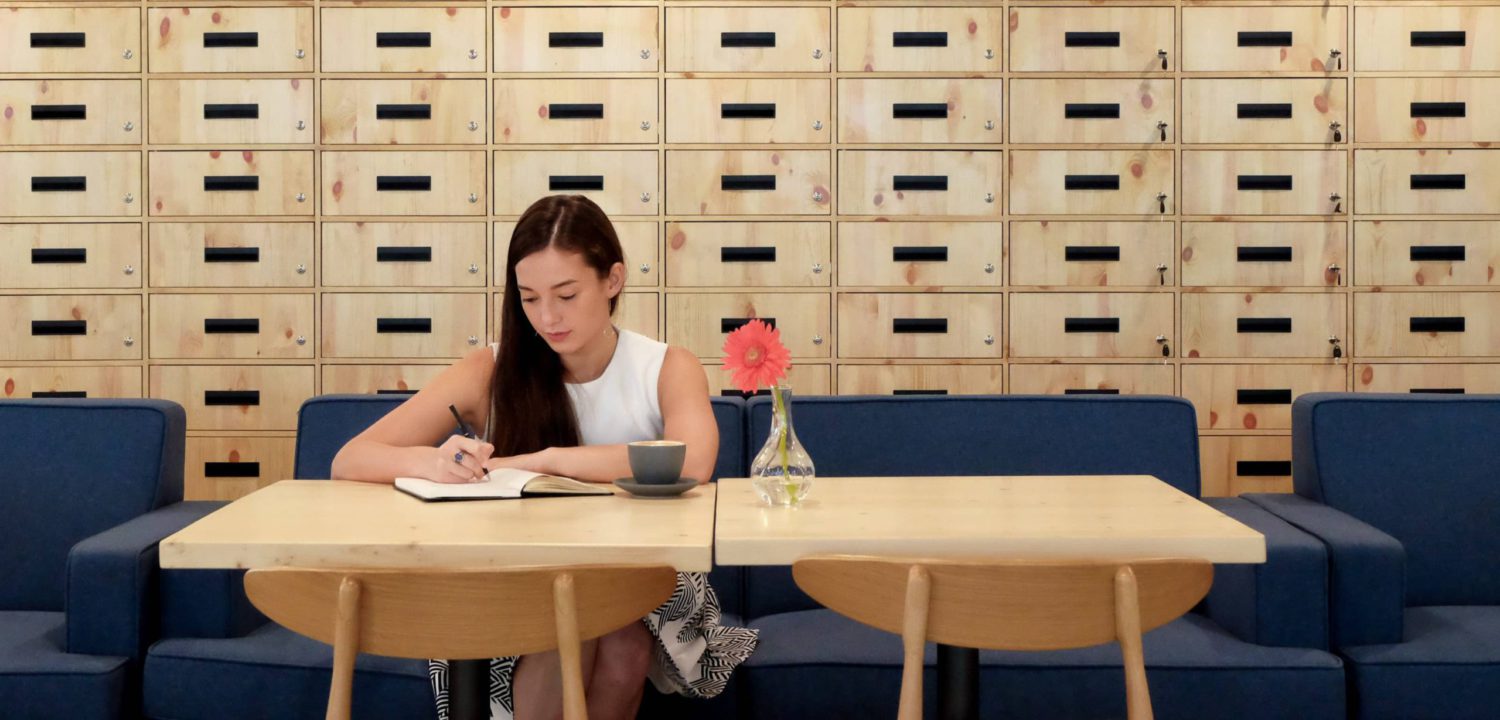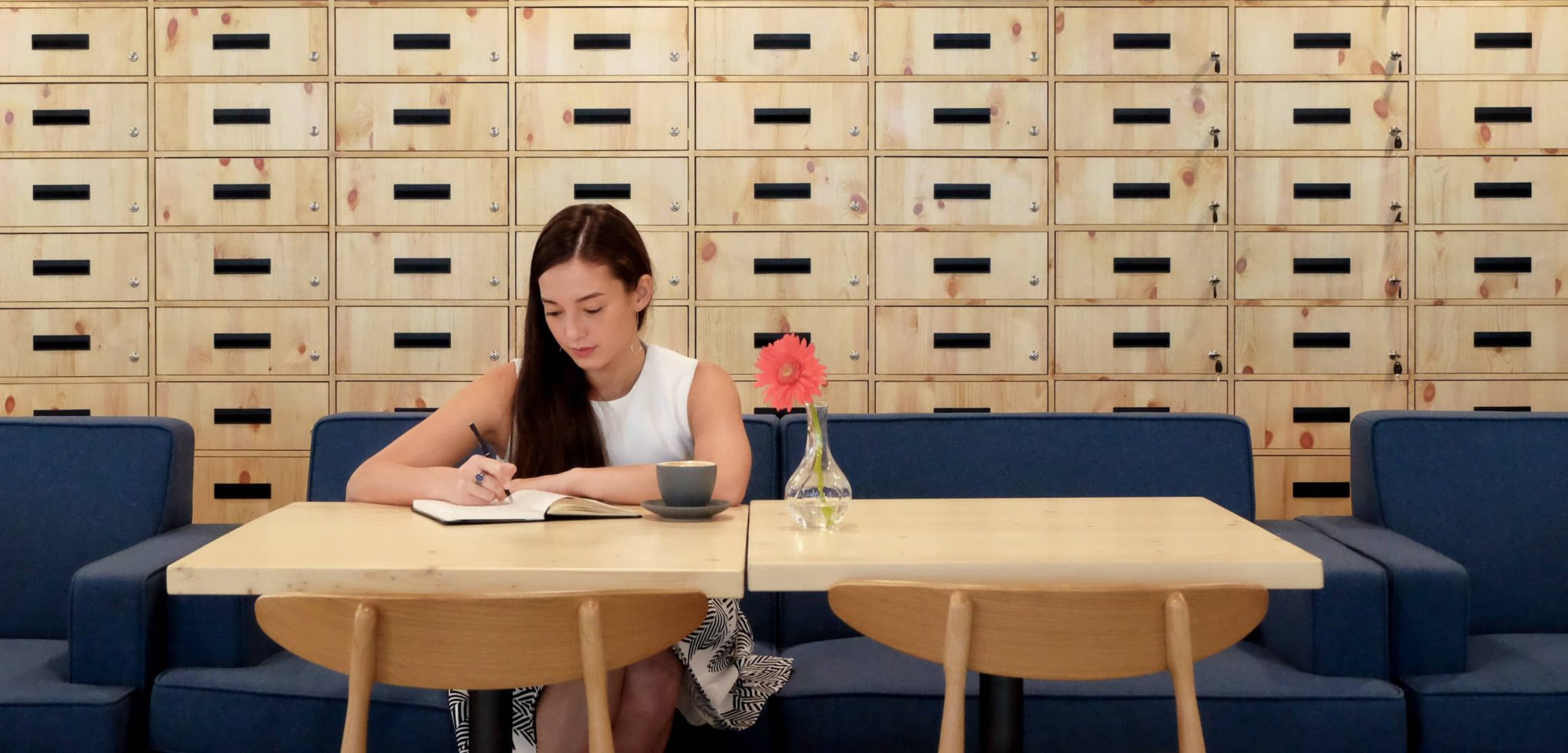 Also, this location is just 4 minutes away from the Ministry of Manpower Services Centre, making it an ideal workplace for businesses involved in human resource, services, or the like. For events, there's the Pico Creative Centre conveniently located just 1 minute from the location.
And if you need to host guests or you travel frequently and need lodging options close to your workplace, there's Arton Boutique Hotel and Hotel Lavender, both less than 5 minutes drive from the location. 
The location is also ideal for professionals involved in the medical industry or those who have work hazards that might need them to be within close proximity of a medical facility since the Kwong Wai Shu Hospital is just a short drive away.
When it comes to leisure and dining, tenants in The Hive Lavender will also not lack options. There's the Aperia Mall, City Square Mall, ARC 380 Mall, and Mustafa centre. If one wants more food and beverage options, there's the Sims Vista Market & Food Centre with its wide array of hawker stalls 7 minutes away.
As for lifestyle activities, there are 2 gyms to choose from in the area. There's Lightweight Gym where one can go and have their daily exercise and there's Boulder + Gym for indoor climbing and bouldering. There's also Kallang Basin ActiveSG Swimming Complex and Kallang Community Club, all within 5 minutes drive from the location. 
Transportation wise, this coworking space is also at a convenient location, just 1 minute from Bendemeer MRT Station and the bus stop at the Bendemeer Station Exit B.
About The Hive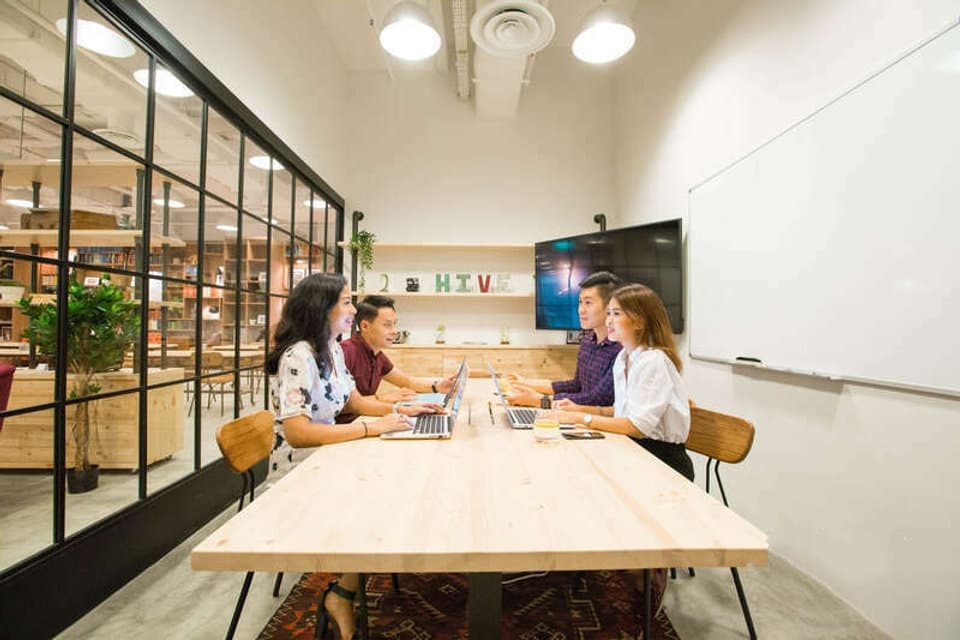 Founded in 2010, The Hive is a coworking company that has spread to 20 locations across 7 countries, including Singapore. One of The Hive's distinct features as a workspace provider is the their trendy and beautifully designed workplace. Their coworking space doesn't only offer all the basic furnishings and amenities one would expect from a coworking space, they also have studios, lounges, and cafes.
With the new normal, The Hive has also adapted some changes to offer a secure and productive place for people to work away from home. They're taking the tenants' health and safety very seriously with their enhanced daily hygiene practices, extra disinfection steps of their cleaning teams, and monitoring the wellbeing and temperature of their tenants and workers. They also implement Travel Screening and temperature scanning for all visitors to any of our spaces, regular members and one-time guests alike.
Not to mention, The Hive offers various membership packages to cater to the changing needs of their tenants. For potential tenants who are unsure whether The Hive is a good fit for their working needs, The Hive even offers a free Trial Day Pass so you can try out any one of their spaces.
With the New Year session, The Hive is also encouraging everyone to embark on a  new start by offering a whopping 25% off their membership packages.
This can be availed in any of their branches in Singapore, including The Hive, Lavender at 1 Kallang Junction and The Hive, Carpenter at 36 Carpenter Street.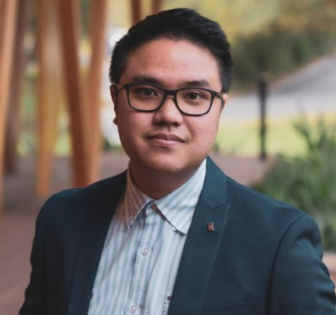 We'll help you find the right workspace for your business.