Are you looking for smart offices or serviced offices? Distrii and Servcorp may both be innovative flex space providers, but what they offer differs. Figure out which is a better fit for your business by reading about their similarities and differences below.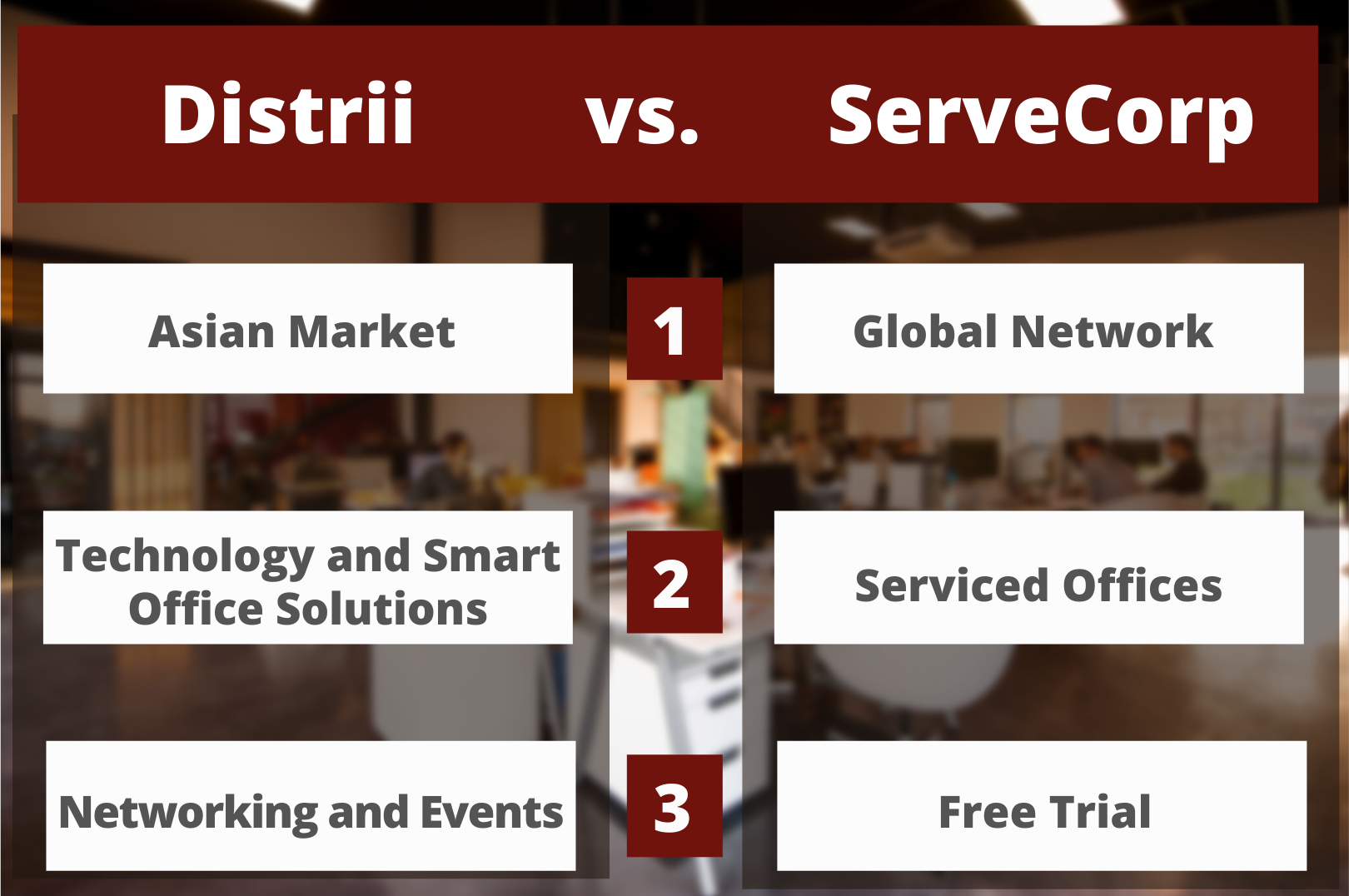 Distrii
Since it was founded in 2016, Distrii managed to open 30 branches across Asia with the majority of its branches in China and a handful in Singapore. They have amassed an impressive network of over 20,000 members from over 600 companies, making them one of the largest coworking companies in Asia.
Technology and Smart Office Solutions
Distrii also has a comprehensive suite of proprietary tech tools. They provide members with a mobile app backed by a cloud-based system and IoT technology. This app gives members access to a series of office tools, as well as access to Distrii's large social circle. With this app, members enter locations, make reservations, access lockers, and even avail exclusive deals or promos just by scanning a QR code on their mobile phones. This same technology also allows members to freely use conference call facilities and to easily share their files or laptop screen with other participants in the call.
Aside from providing smart office space solutions to enhance business operations, Distrii is also proactively promoting networking amongst its members. They offer a Distrii Entrepreneurship Alliance (DEA) Membership, which is an extensive platform offered only to select members so that they may network across Distrii's large community and share their ideas and experiences, as well as resources and opportunities for collaboration and business expansion.
Not to mention, Distrii also has event spaces for rent in their locations. This makes holding events and event planning more convenient and also cost effective given their member perks.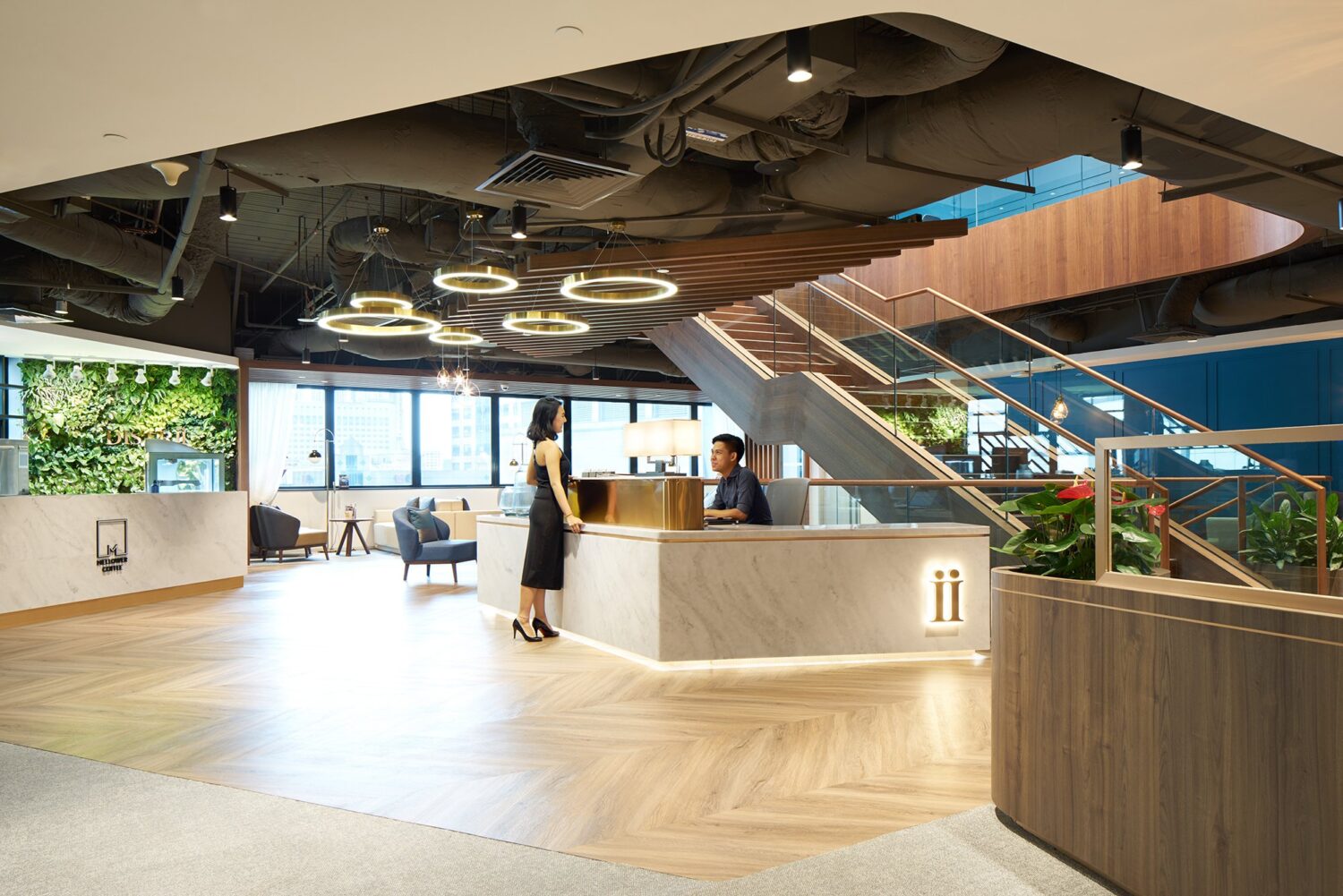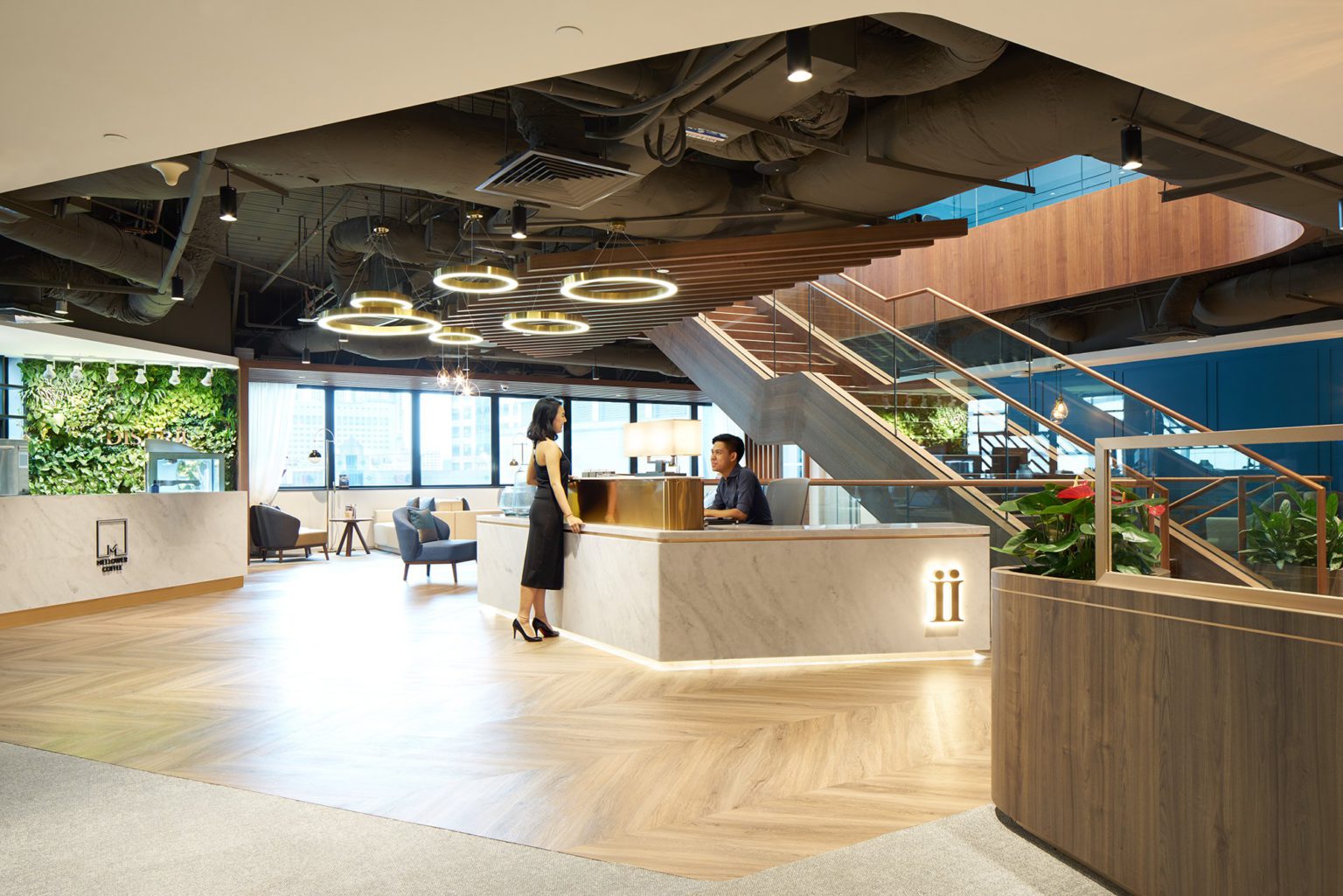 Servcorp
Servcorp Limited is a multinational organisation founded in 1978. For decades, they provided flexible workspace solutions as well as top-notch services. Today, they have over 150 locations in 44 cities across 22 countries around the globe. This gives them presence in the USA, Asia Pacific, Europe, as well as the Middle East.
ServCorp has helped over 50,000 businesses by providing them impeccable IT services, reception services, and global telephone services. This makes them one of the best-serviced offices and virtual offices company around. 
Servcorp also has a proprietary mobile app, Servcorp Onefone. This app allows members to access their landline from their smartphones, anywhere and anytime. Members have a landline phone, voicemail, conference calling, call forwarding, phone extensions, and more in their phones. With just internet connection, members are able to call office numbers at no additional cost. This app also has number display capabilities to help inform members which locations their calls are coming from.
ServCorp has one of the best marketing strategies in the coworking industry. They offer free use of their facilities and services for most of their services and workspaces in the first month regardless of the location.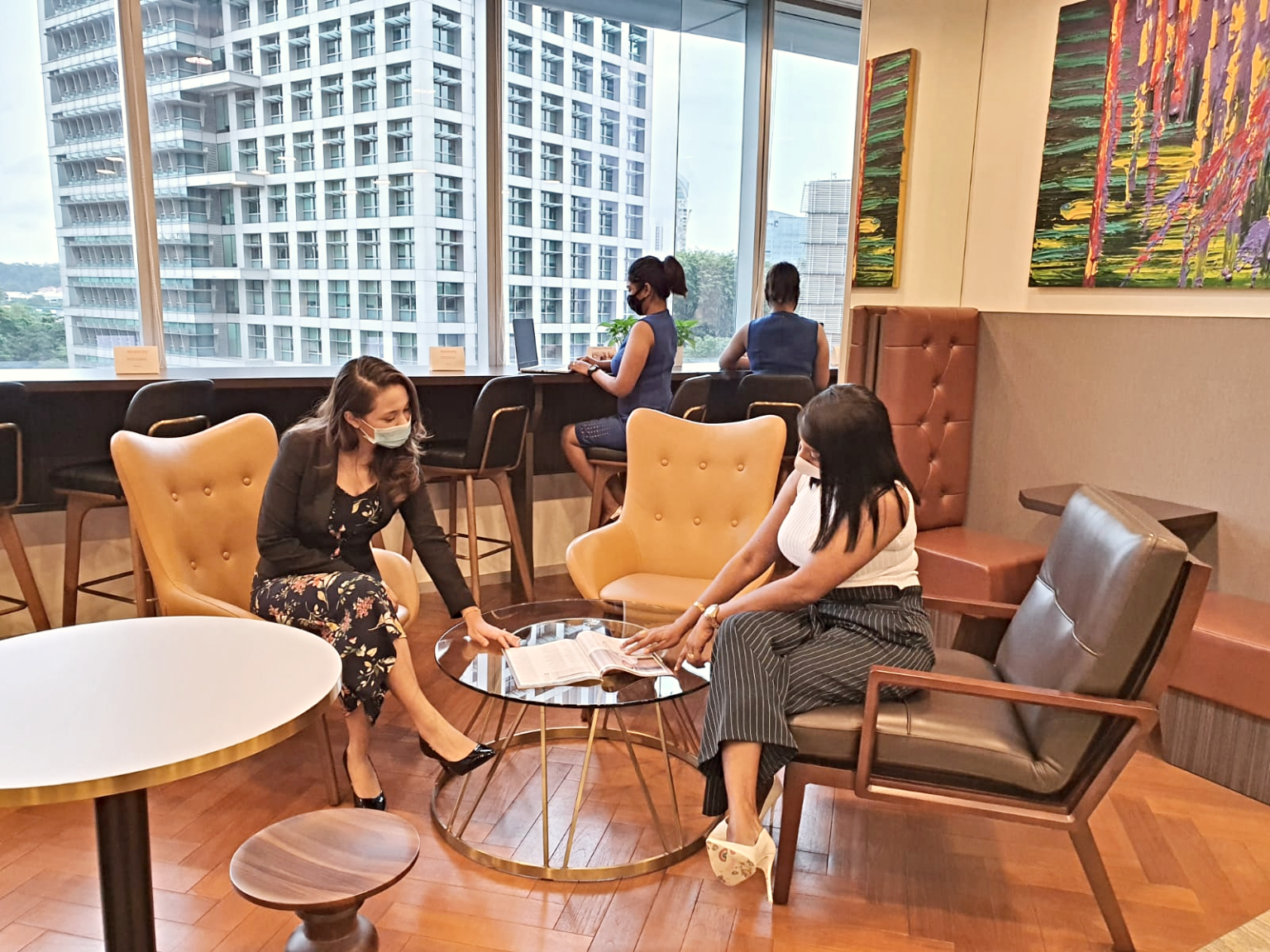 Distrii vs. Servcorp
Rapid Growth vs. Solid Track Record
Distrii is one of the leading workspace providers in the industry when it comes to expansion and rapid growth. They managed to open 30 locations in the span of fewer than 5 years, and recently opened their first international location in Singapore. As a business owner, you want to partner with a workspace provider that's growing and constantly looking for new opportunities.
But you also want to look at a company's track record. This is especially relevant if you plan to hire them or outsource certain business services. On that note, Servcorp wins not only because they have existed since 1978 and managed to evolve with the time, but also because they have a solid track record of helping businesses through their services. 
When choosing a workspace provider, you want to pay attention to their network size and community diversity and see whether they satisfy your market needs. As a business, you need to meet the right people to sell your products and services. 
If China is your market, then go with Distrii. Distrii has 30 locations, most of which are in China's densest cities. But if your market is more diverse or if you plan to sell internationally, then pick Servcorp. Servcorp has 150 locations for you to choose from and it is operational in the USA, Asia-Pacific, Europe, and the Middle East. Working with them can gain you entrance to a market you're eyeing.
Smart Offices vs. Serviced Offices
Another key difference between District and Servcorp is what they provide members on top of their workspaces. Distrii gives members smart office solutions through their proprietary technology whereas Servcorp is a service provider most known for its IT Services, HR services, and global telephone services. The choice here boils down to what your business needs more at the moment, is it smart office solutions or business services? 
At the end of the day, we all want to get the best deal. If you're looking for the right workspace for you and your team, having the opportunity to try things out before you commit is a definite win. As such, we recommend checking out Servcorp. They offer a one-month free trial for most of their locations and services. That's the longest free trial among all the workspace providers we've seen!
We'll help you find the right workspace for your business.