There is a significant trend for startups to explore lower-cost, innovative and tech-centric coworking office environments. Key to this is the notion startups should conserve as much cashflow as possible and be frugal.
Southeast Asia is the worldwide centre for the young startup ecosystem and fast-expanding economic powerhouses particularly Singapore, Korea, China and Japan. 
1. Industry-focused ecosystem 
Coworking spaces usually attract specific industry-focused startups. For example, in Singapore, FinTech friendly startups tend to focus around coworking locations such as 80RR Fintech Hub SG, JustCo, WeWork and Found8. Home to over 600 FinTech and 40 innovation labs, this makes Singapore SE Asia's leader in the fintech area. 
Launched in 2017, 80RR Fintech Hub which is jointly run by Hong Leong Holdings, the Monetary Authority of Singapore and the Singapore Fintech Association, provides powerful networking opportunities for players in the Fintech ecosystem. Another startup networking location is JustCo offices founded in 2011, which focuses on connecting dynamic entrepreneurs, startups and corporations through networking events and strategic partnerships. With offices across APEC including Australia, China, Indonesia, South Korea, Taiwan and Thailand, this makes a great co-working office to expand regionally. 
Found8, the largest coworking entrepreneurial community in Singapore, provides access to seed funding through its Venture fund. Members also get access to mentoring, coaching and their international network of industry specialists.
No longer are technology giants such as Amazon, Google, Facebook and Microsoft dominating the software landscape in SouthEast Asia. Innovation allows new market entrants to come up with customer-centric solutions, AI-based implementations or machine learning buyer behaviour. Research and Development centres are now spread across the region rather than being located at the company headquarters. Think Grab, who has their RnD centre in Ho Chi Minh City, where their teams work daily on Big Data, AI, and Human Data Interaction to improve the user experience and tailor it to specific markets.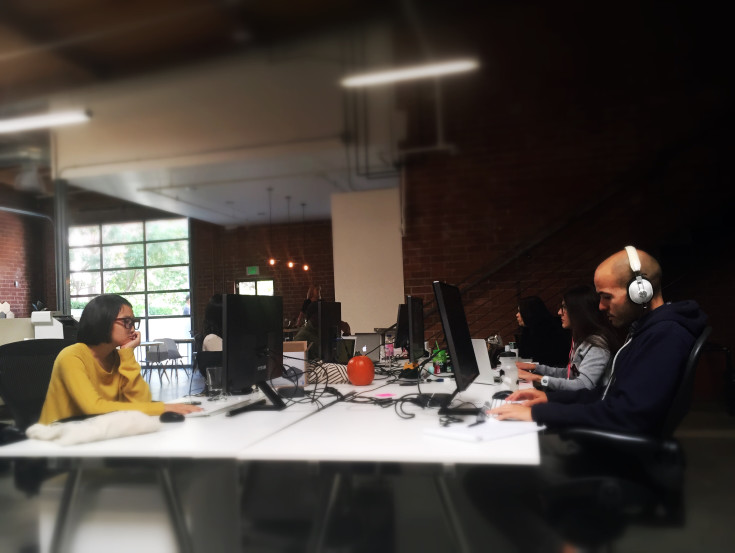 2. Fast-Growing Economy
Several co-working space providers offer spaces in some of the fastest GDP growth cities in Southeast Asia like Singapore, Bangkok (Thailand), Ho Chi Minh City (Vietnam), Philippines, Indonesia, and Phnom Penh (Cambodia). These cities respectively have 3.5%,  2.7%, 6.8%, 6.1%, 5% and 6.8%. A key element in one region and culture people can go a long way to collaborate and do business. Notably, Singapore's economy has high incoming earnings that provide a robust business-friendly regulatory environment and rank one of the most competitive in the world. 
What does this mean for a startup? Being surrounded in the regional finance hub of "Asia's Infrastructure Exchange", coworking spaces allow startups to connect with and work alongside other companies growing and expanding in the region. This robust ecosystem integrates the whole value chain of startups with other successful companies, VCs, banks, lawyers, accountants, engineers and other professions. For startups in Singapore, the World Bank Human Capital Index ranks Singapore as the best for human capital development. Startup founders can grow their teams via several of the coworking space mentoring, pitch nights and coaching sessions.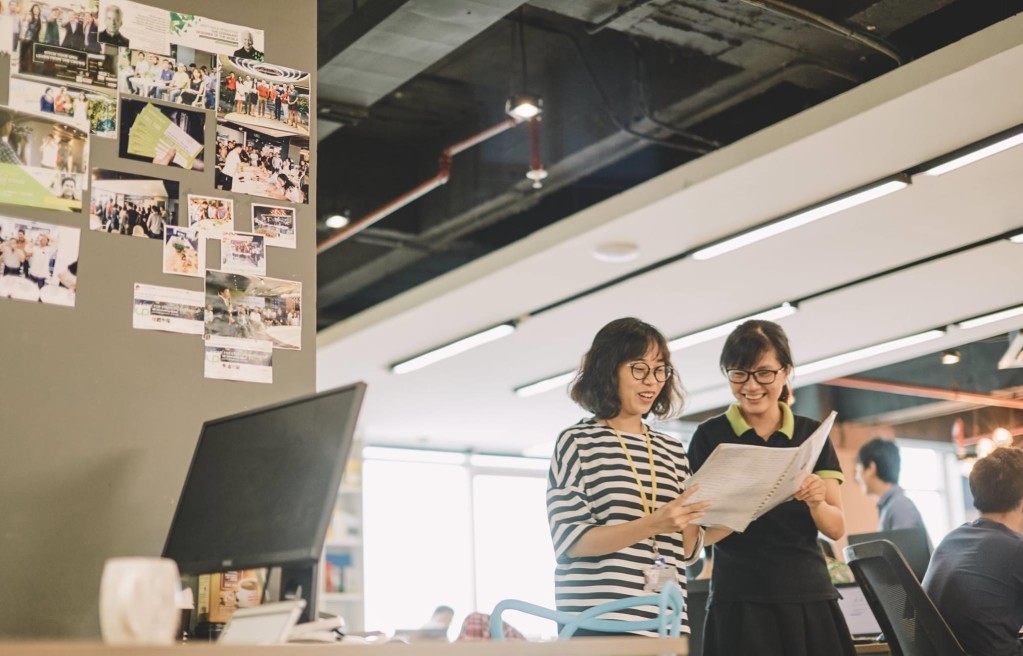 3. More support from the governments
In Singapore, the government will be doing more to encourage companies to promote an innovation spirit, from boosting funding options for some sectors. The government understands that startups are the powerhouses of Singapore, and this can be seen in several grants including ACE Startups, Capability Development Grant and Early Stage Venture Funding. Spring Singapore is the government agency that facilitates ACE for first-time entrepreneurs having an innovative idea. The scheme provides mentoring support and startup capital grant. For more developed startups, there is the Capability Development Grant that offers financial assistance to startups that need help with consultancy, certifications, equipment and training. For startups operating specifically in the technology sector in Singapore, Early Stage Venture Funding is the biggest equity scheme by the government that co-funds alongside VCs.
In the same region, the
Global Entrepreneurship Program Indonesia (GEPI)
gives co-working space Asia to choose excellent startups while the local government in Jakarta (Indonesia) has also implemented plans to build more workspaces to support young business owners in this nation. Several other government support programs exist in Vietnam, for example, the Vietnam Silicon Valley Accelerator (VSVA), which is implementing the Vietnam Silicon Valley (VSV) project initiated by the government and the MoST.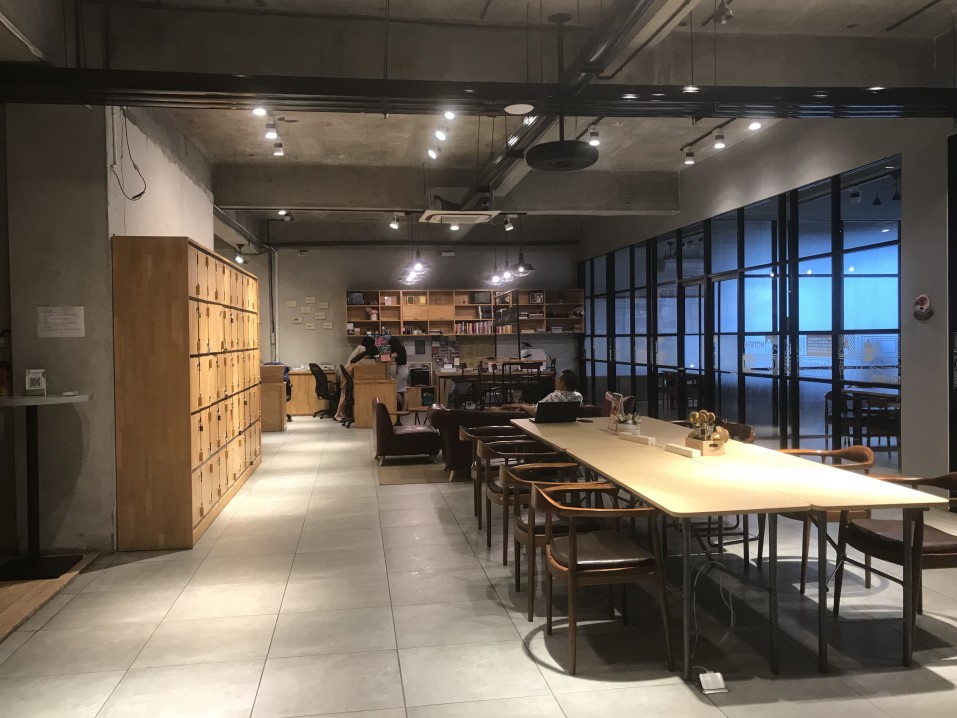 Ready to find your office space? We have hundreds of offices for rent you can choose from. If you are still undecided, our office space experts can help you with that. Message us on Whatsapp or fill out the contact form.
Real Estate Investor, OSDORO
Bachelor of Applied Finance and Bachelor of Laws, Sydney, Australia. 
David has been in real estate business since 2002 and has a passion for South East Asian cross border cooperation.
As an entrepreneur, David has won multiple tech industry awards, including 2019 for Best AI Startup GITEX awards, 2019 Best AI Technology Accathon Capital USA and recipient of the Wharton Innovation Fund Grant. His last startup, Woveon, was a New York VC backed AI enterprise business intelligence company that worked on customer data stitching and analytics of billions of conversations.
David is also the recipient of state and national Australia technology prizes including the PWC Innovation Award and Intel Enterprise Technology awards.
We'll help you find the right workspace for your business.