Check out some of Singapore's favourite and popular coworking spaces. 
JustCo
JustCo has many locations in Singapore, and most of them are in the centre of the city. With 16 outlets in the CBD, JustCo is the biggest chain in Singapore's coworking space. Each month, you will pay 390SGD per hot desk or 700SGD per one dedicated desk. If you need to use a private office, you will only pay from 800SGD. These rates are one of the most reasonable in Singapore city centre.
Apart from necessary facilities, JustCo also has some recreation amenities like foosball rooms, ping-pong tables, an arcade, in-house café barista areas. If you think that the hot-desking rate is quite high, you could select the basic package. You only pay 98SGD per month, and you can go to the office one day of the month. This option is suitable for freelancers, where they need to have a particular room for creativity.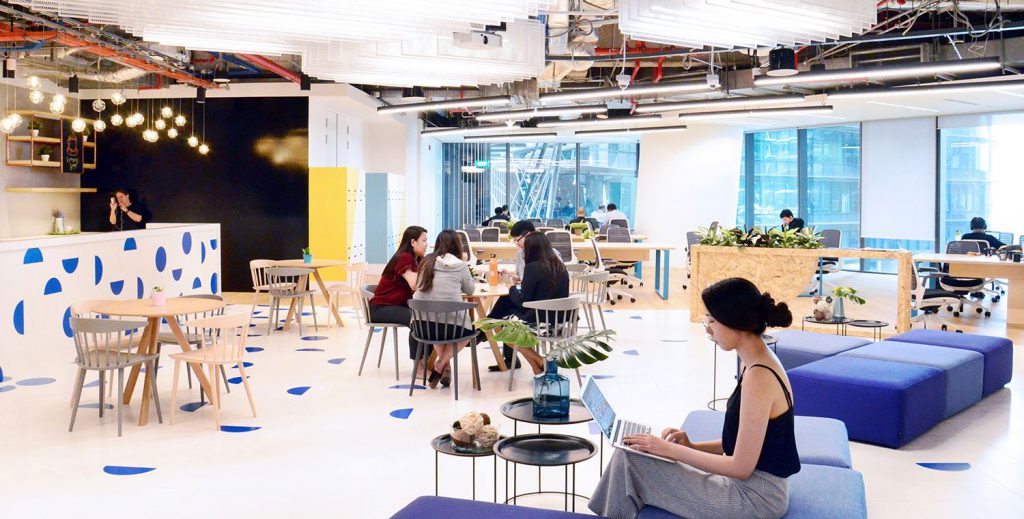 WeWork
WeWork is a global company specialising in the coworking field. WeWork has developed 10 locations with the newest in Jalan Besar space which positioned this office the 200th location globally. 
Jalan Besar coworking space is the second base of the WeWork Labs in Singapore, where the early-stage startups and new founders can access incubator resources. It was the first addition outside of the CBD but also the first modern space with a sky terrace and a swimming pool. 
With big spaces, they provide the basics and extra services such as fast Internet, desk clerks, printing and scanning facilities, meeting rooms, lounges or pantries, private phone booths, bicycle storage, micro-roasted coffee, and 24/7 access.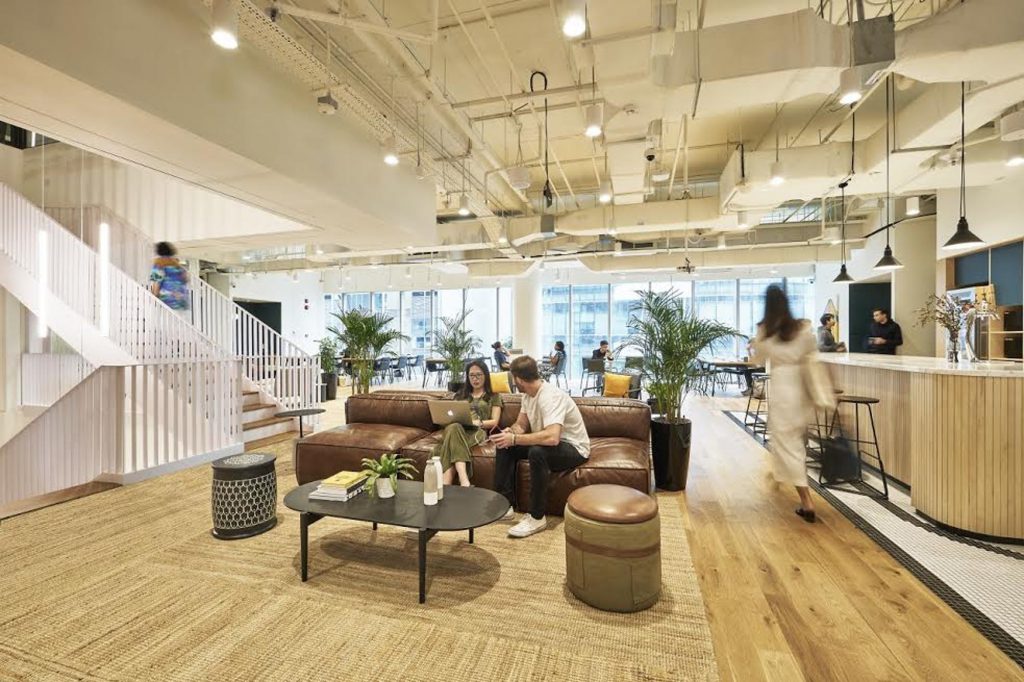 WeWork monthly packages start in the ranges below: 
Hot desking starting at 490SGD
Dedicated desks from 630SGD
Private offices from 1,160SGD
Distrii
Distrii is probably the smartest coworking space in Singapore with amazingly comfortable coworking spaces. By using its app, you can control office entry, meeting room usage, locker storage, and other amenities with ease.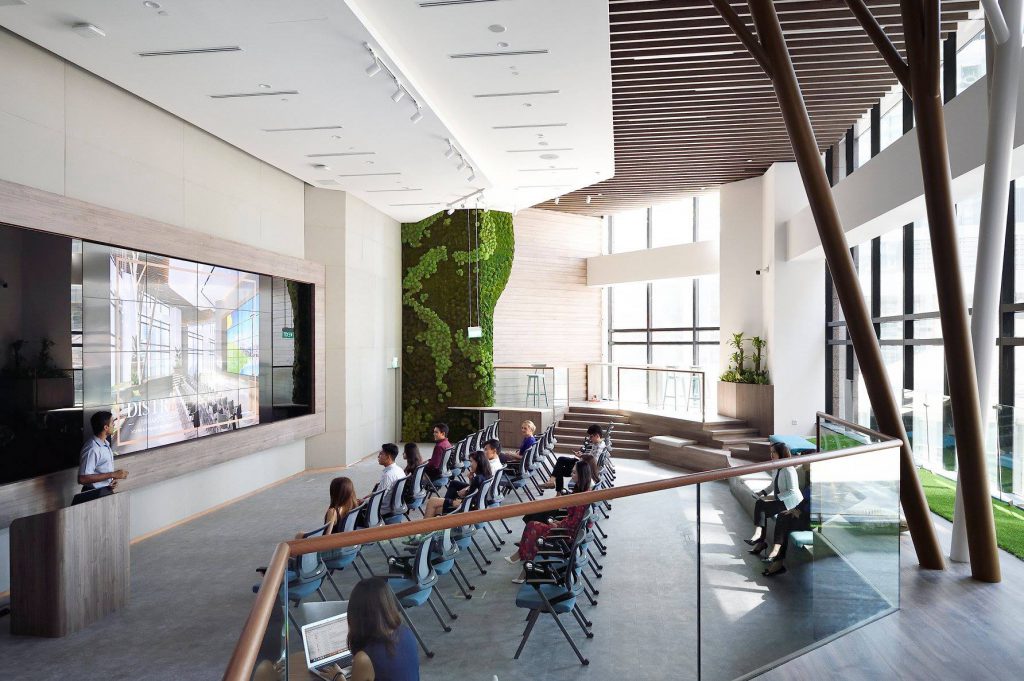 You can even book a shared meeting space, organise a dedicated enterprise-grade video conferencing meeting and participate in social business networking events and workshops. Services are also available to assist with managing HR requirements, such as staff attendance and leave approval. 
In addition to the excellent app, the usual bells and whistles in the coworking spaces make this space environment enjoyable. Across seven floors of the space, regular events are often organised. Furthermore, Distrii houses breakout spaces, foot massage mats, exercise bikes, one in-house café area (it looks like Mellower Coffee), and one burger bar.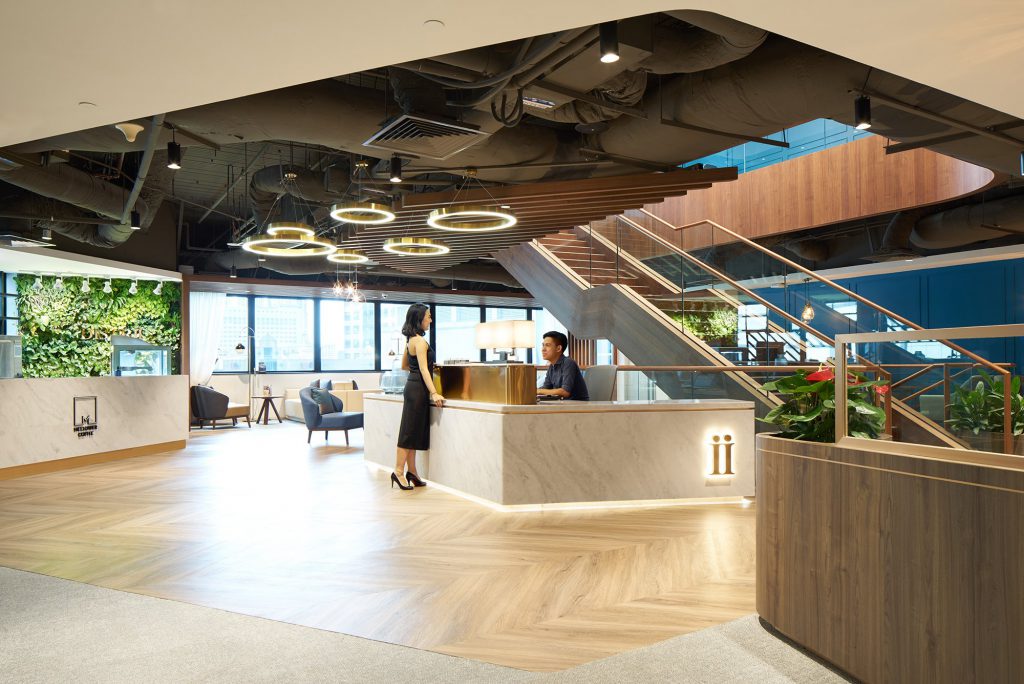 Monthly rates for private desks start at 750SGD and hot desks are 550SGD.
The Great Room
The coworking spaces in the Great Room are lavish and well-equipped with polished floors, marble tabletops, and leather sofas. These offices are decorated as giant tech enterprises.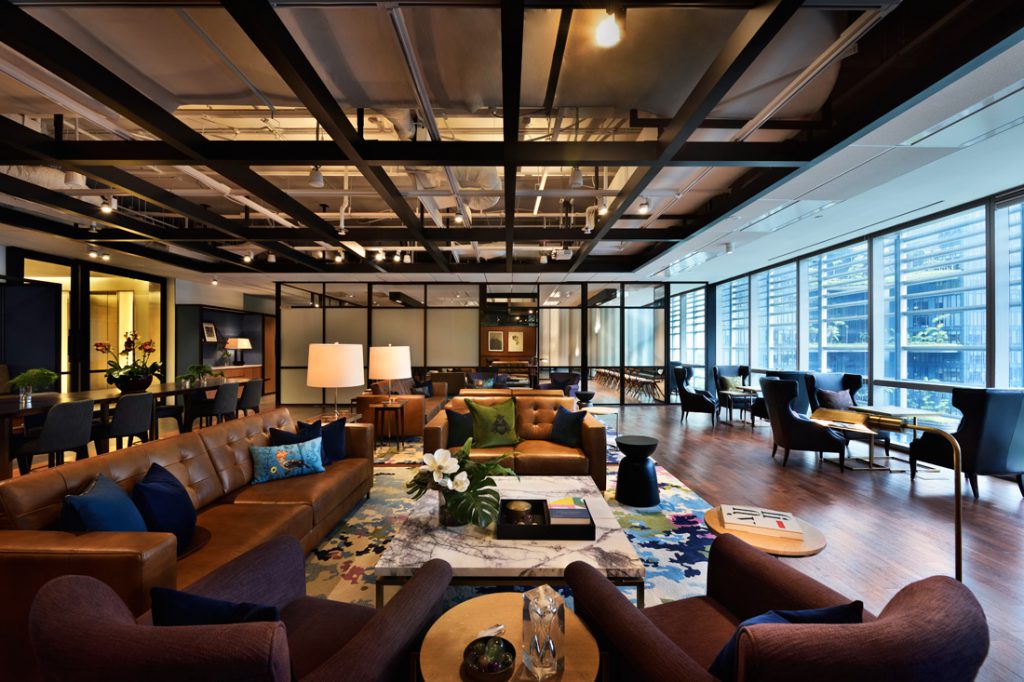 Amenities are also top grade with decked-out meeting spaces, lounges, rooms for video conferencing and cinematic visual projectors. Each week, The Great Room provides social networking sessions where onsite staff can explore new experiences and learn from other business owners. If you would like to try the flow of Papa Palheta coffee and breakfast, do not miss every Monday. Enormous breakfasts are free on that day.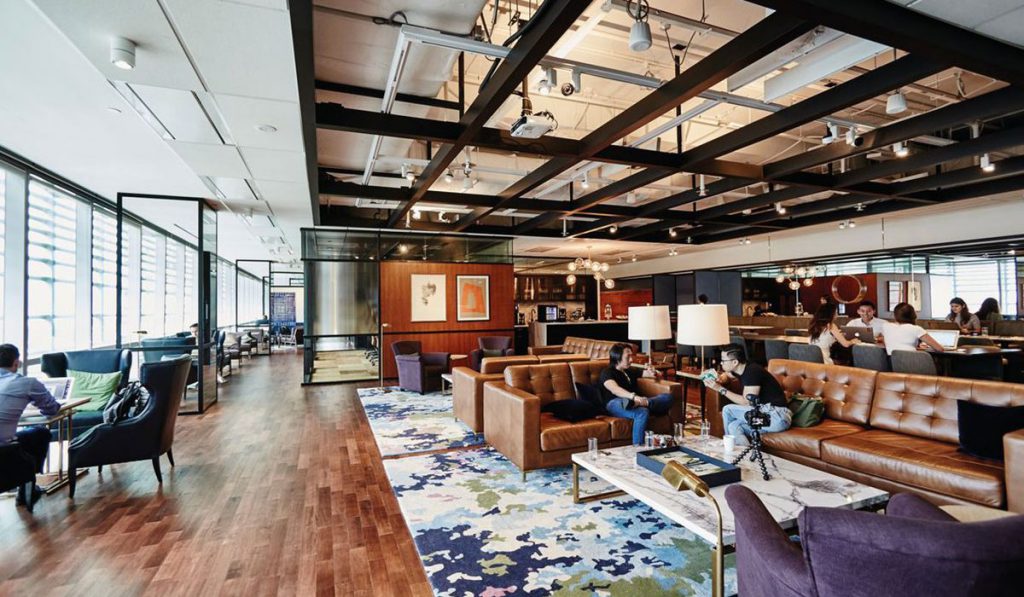 The hot-desk plan offers you some credits to book an office where you feel comfortable in a private place. The price monthly starts from 750SGD in a hot-desk package and a dedicated office is from 2,500SGD. 
Regus
Regus has a large space of 23 serviced offices across Singapore; this is the most prominent office provider. Private serviced offices are their primary offer, but they also focus on affordable shared office spaces. There exist choices for both professionals and young entrepreneurs considering low-price working space.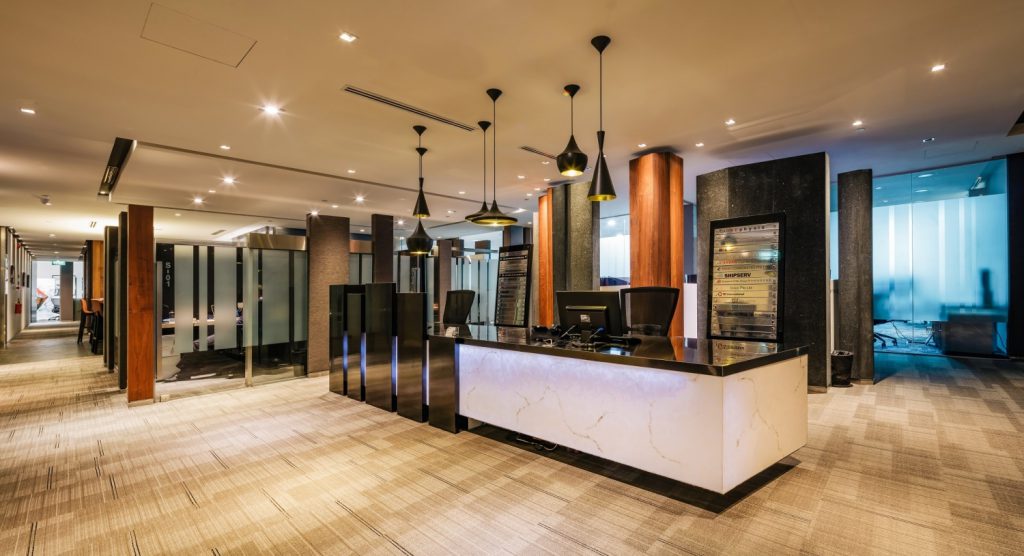 The styling at the office centre is professional, supportive, modern, and plentiful – there is nothing to complain about their services. With support services, you do not have to hire receptionists to handle welcome tasks such as answering phone calls, maintaining messages, monitoring mails and emails, and keeping track of clients. 
Monthly rates are negotiable.
The Hive
The Hive has various coworking centres in Clark Quay. These inspiring workspaces give retreats for those who "cannot breath" in a traditional office. Baristas serve freshly roasted coffee, so you can wake up in the morning or whenever you feel tired. Additionally, the breakout areas have some activities to relax in tea time.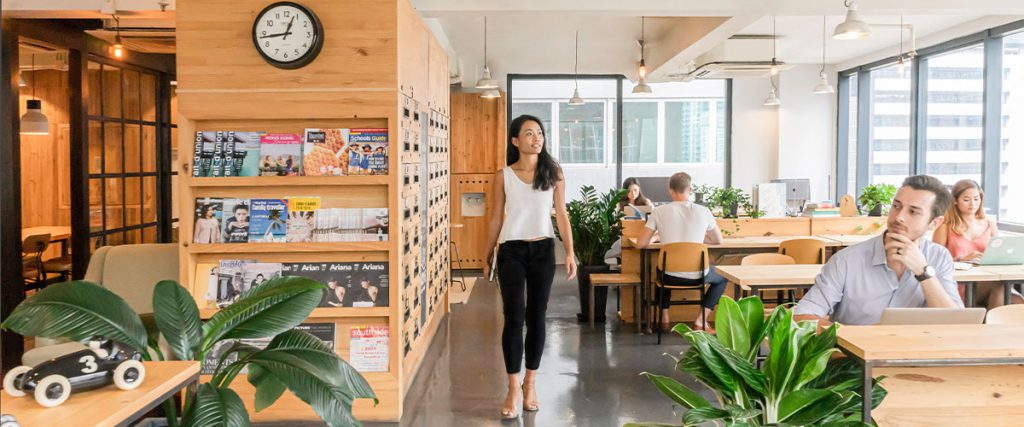 Private offices and coworking spaces are available at The Hive. If you choose a coworking space package, you will pay from 451SGD per month. And with a private office, two or more persons will share the cost from 1,795SGD per month. Facilities are well-equipped with printing stations, phone booths, 24/7 access cards, fast Wireless, and helpful service.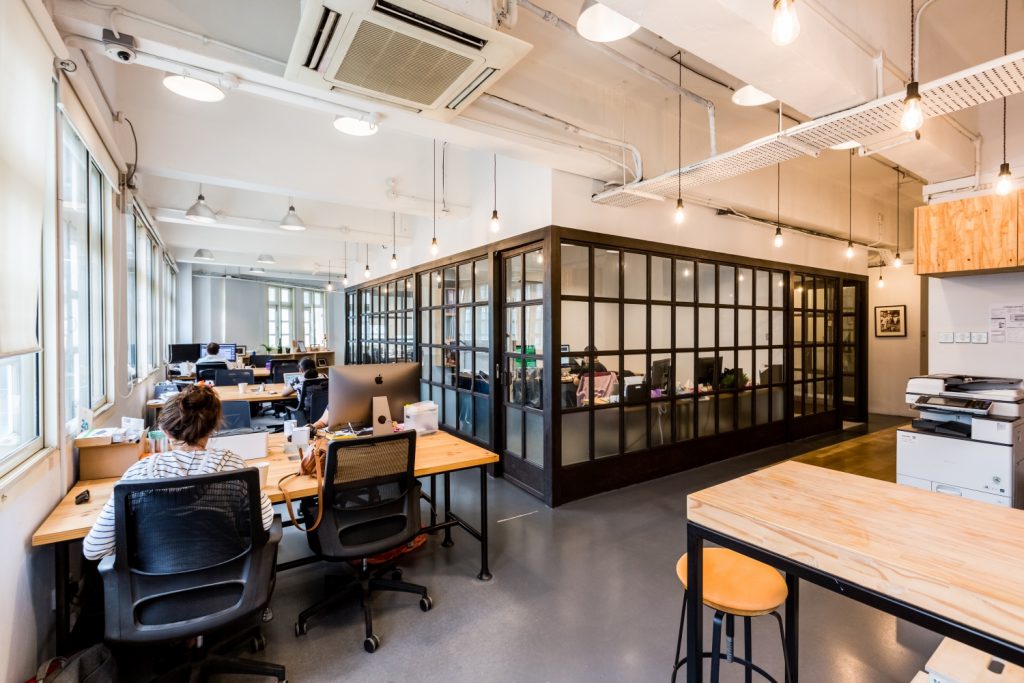 Compass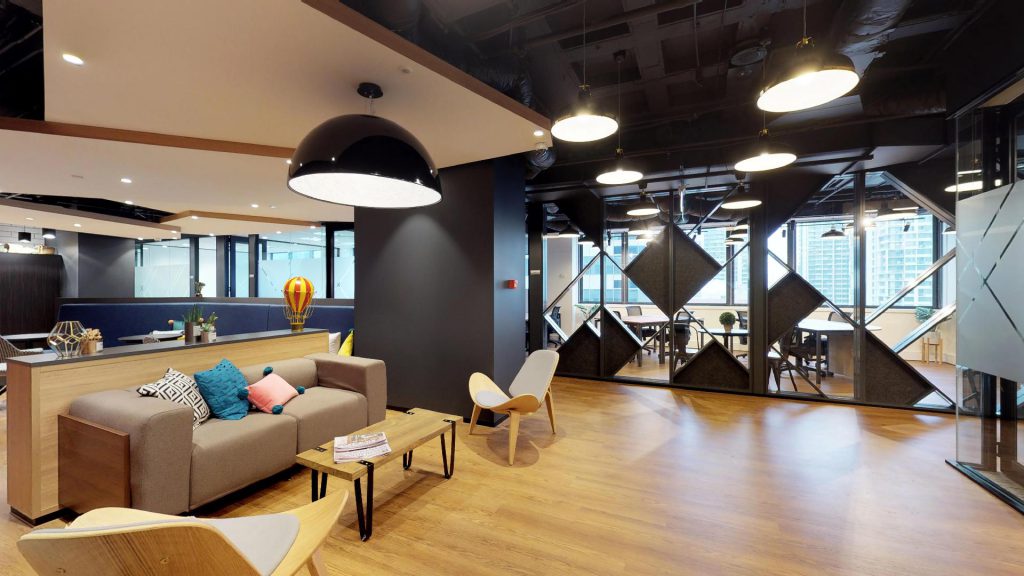 Compass is located in the Central Business District of Singapore. This provider has over 660 workstations 0n the 19th and 30th floors of the Singapore Land Tower. When hiring a desk in Compass, you can choose a flexible and multi-functional working area to mingle working styles for your teams. Do not worry about the price because Compass will keep it at a minimum. Prices negotiable.