Flexible Office Spaces at New Bridge Road, Singapore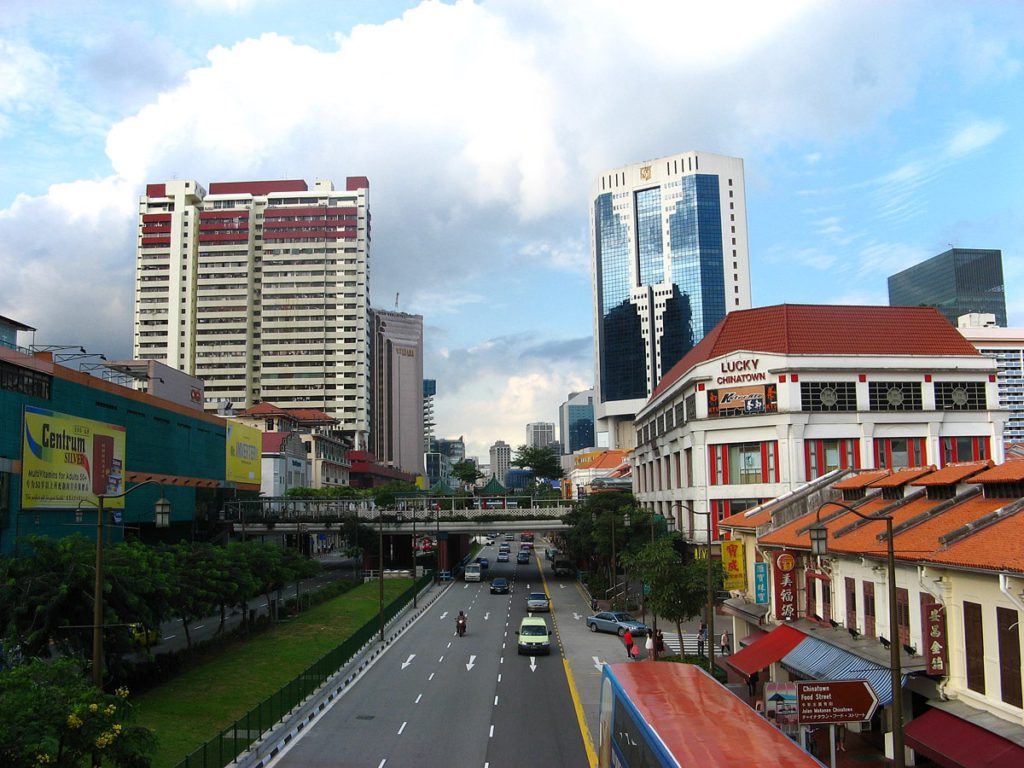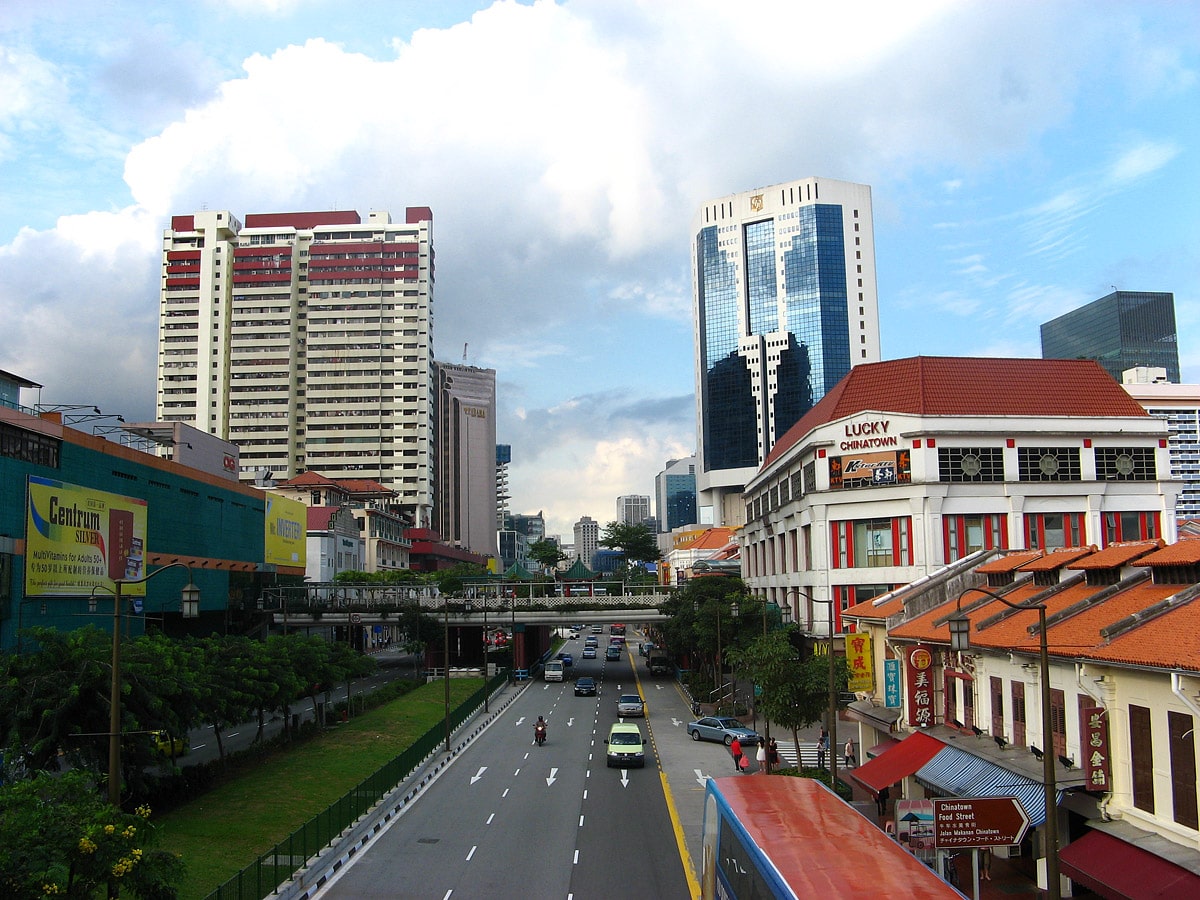 New Bridge Road is a major one-way road located within Singapore's Central Area. New Bridge Road is 2 kilometres long and runs parallel to Eu Tong Sen Street, a one-way road running opposite New Bridge Road throughout its entire length. New Bridge Road begins at the Coleman Bridge, south of Singapore River, and goes all the way into Chinatown where it joins with Eu Tong Sen Street to become Kampong Bahru Road.
Where to Find Serviced Offices, Coworking Spaces, and Private Offices at New Bridge Road
If you're looking for an office space in Chinatown or Singapore's Central Area, check out 59 New Bridge Road Building. Only 6 minutes away from Chinatown Point and 3 mins away from Clarke Quay MRT station, this office building is easily accessible to shoppers and commuters!
To help you find the best office space to suit your needs, osDoro has a local team who are familiar with all the amenities in the area and can give you an office tour of the location! We also have seasoned and trained commercial property experts who can help you shortlist and negotiate the best office and rental conditions for the office space of your choice.
Get the best deal on osDORO. Choose from hundreds of private offices, serviced offices, and coworking spaces in Singapore. Let us know your requirements, and we'll get you the best office space.
More about New Bridge Road
New Bridge Road was built in 1842, after the construction of New Bridge or Coleman Bridge over the Singapore River in 1840. New Bridge Road was known to the Hokkiens as sin pa sat ma chu cheng which means "front of the new market police station" and as ji ma lo which means "number two horse way". The road was primarily a location for fruit and vegetable trade when Teochews traders dominated the areas surrounding the Singapore River.
What to See at New Bridge Road
CANTONESE CLAN ASSOCIATIONS
One of two well-known Cantonese Clan Associations in the area is Kong Chow Wui Koon. Previously located at Upper Chin Chew Street but re-established at 321 New Bridge Road in 1924, this association is well known for its lion dance troupe and martial arts. They're also visited for their free-entrance museum, which is Chinatown's first community museum. Another well-known Cantonese Clan in the area is Singapore Poon Yue Association in 281 New Bridge Road, which was established in 1879 with financial assistance from prominent Chinese merchant, Hoo Ah Kay. This association conducts several activities throughout the year, such as Lunar New Year celebrations, ancestral worship, provision of scholarships, cultural activities, fellowship meetings, and charity activities.
Hong Lim Park
This heritage park was originally called Dunman Green and was one of the earliest parks established in Singapore. It  was later renamed Hong Lim Green and then Hong Lim Park to honour Cheang Hong Lim,who bought and donated the land. In the year 2000, the government designated the park as Speakers' Corner, making it "the only venue in Singapore where public protests are allowed."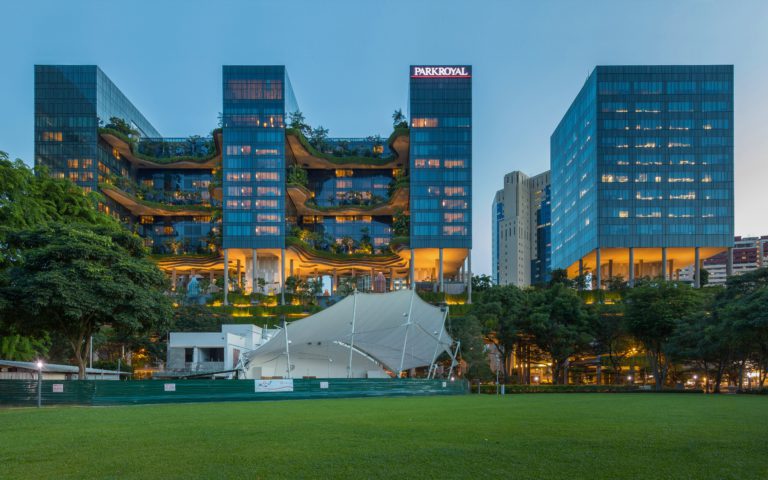 Chinatown Point 
A lively, 25-story commercial development with an office block and a 6-story mall featuring over 220 diverse retailers, pan-Asian eateries, and the National Library Board's first Chinese Arts and Culture themed public library. 
BAC College Singapore
BAC College Singapore, formerly ITC School of Laws, is a Specialist Private Law School in Singapore with 21 years of excellence in legal education. They are an Affiliate Centre of the University of London International Programmes in Singapore and boasts a strong faculty of lecturers who are passionate about the law. They're well known for producing outstanding results in the Bachelor of Laws degree of the University of London. They also offer training programmes to organisations on different areas of the law.
Collin's @ Funan –

A Western restaurant offering an array of tantalizing dishes such as their

Classic Caesar Salad, Signature Chicken Chop, Bruschetta Platter, Duck Confit, US BBQ Beef Ribs, Smoked BBQ Chicken Chop,Carbonara, and Black Angus Ribeye Steak. They also offer drinks such as tea, coffee, juice, frappes, floats, soft drinks, mocktail, beer, milkshakes, and smoothies to go with their entrees.

Tsukada Nojo –

A Japanese chicken hotpot In Chinatown Point, Tsukada Nojo serves their famous bijin nabe which means "beauty pot" in Japanese. This dish contains a variety of ingredients cooked in a simmering pot of premium collagen-heavy chicken broth and diners would line up outside the restaurant for dinner to get a taste of this delectable soup. 

DM Chicken –

DM Chicken is a casual Asian restaurant famous for their Chinese and Korean fried chicken. They also serve prawn, lobster, lamb chops and more. The restaurant provides a cool and fun atmosphere where diners can enjoy virtual reality games and 5D movies alongside their tasty food.

Xiao Mu Deng Traditional Hot Pot –

This cozy Hotpot serves a wide selection of Chinese dishes prepared only with the finest and freshest ingredients. This Hotpot's

wooden stools and painted stories of southwest China in its olden days

gives you a taste of

Chong Qing's rich culture.

Gourmet Garden –

An Asian restaurant that gives you a taste of home, Gourmet Garden specializes in Northeastern Chinese and Sichuan cuisines and is the go-to of many Chinese because of its great food, affordable price, varied dishes, and big portions. Some of their best selling dishes are their chicken and mushroom stew and Sichuan boiled fish. 

Oriental Chinese Restaurant –

This restaurant serves authentic Northeastern and Sichuan cuisine and prides itself for its friendly staff and warm ambience. Their menu offers warm and cold dishes, as well as BBQ skewers, entrees, and soups.