Flexible Office Spaces at Chulia Street, Singapore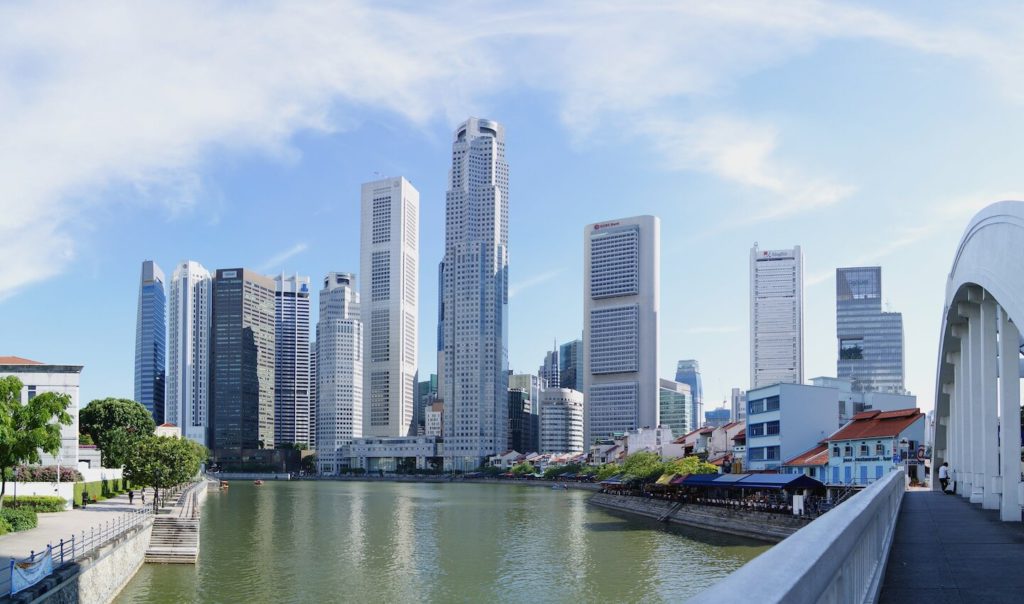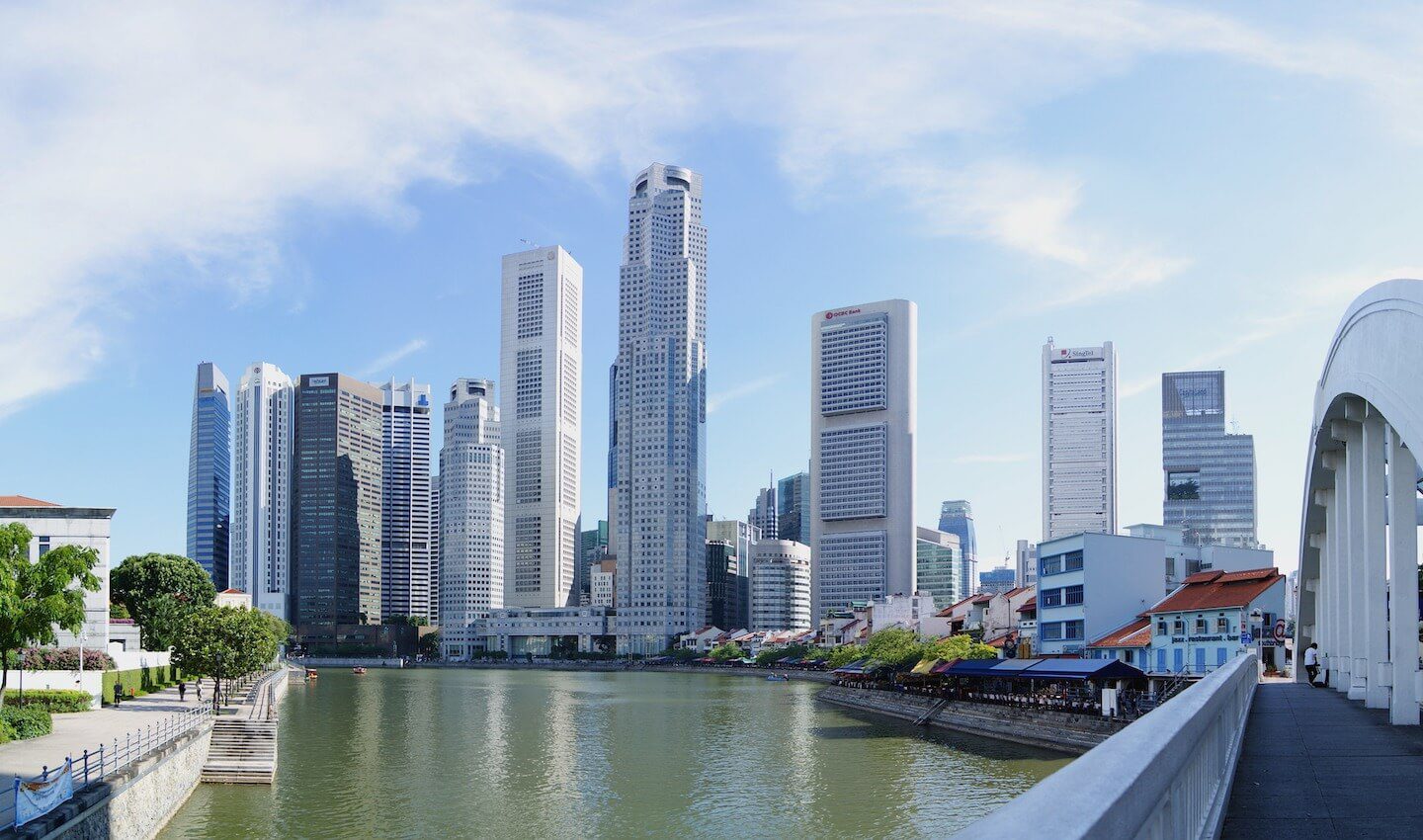 Chulia Street is one of the many streets in Downtown Core, Central Singapore. It used to be called Kling Street, and among Chinese residents, the street is called Shan-taai teng (Cantonese) and Sua-kia teng or Sua-a teng (Hokkien), which mean "small hill top". 
Chulia street begins at its junction with Market Street in Raffles and ends with its junction with North and South Circular Road.
Where to Find Serviced Offices, Coworking Spaces, and Private Offices at Chulia Street
One of the most iconic commercial buildings in Singapore and in Chulia Streets is the OCBC Building. The OCBC Building in 65 Chulia Street is a 52-storey skyscraper in Singapore. It is known for its Brutalist architecture, a popular architectural style in the 1970s which symbolizes strength and permanence. At the time of its completion in 1976, the OCBC Centre had been the tallest building in Singapore and all of South East Asia.
Currently, it is the headquarters of OCBC Bank, a multinational banking and financial services corporation which is South East Asia's second-largest bank and one of the world's most highly-rated banks. The centre has two extensions in 63 Chulia Street, an OCBC Centre South and an OCBC Centre East. OCBC Centre South is a 7-storey office building built in 1996 while OCBC Centre East is a 17-storey office building that is the first location in Singapore to boast a wellness rooftop terrace. On top of that, OCBC Centre East also has several food and beverage outlets.
Today, OCBC Centre is one of Singapore's most well-known office spaces. If you're a business or professional looking to base your office in Singapore, you should check out osDORO's flexible office spaces in OCBC Center East. Here, osDORO has private offices to suit teams of 3 to 16. The office spaces come fully furnished already and have flexible rental terms to make your move in quick and easy! Being a local team, osDORO is well-familiar with the area so we can direct you towards the amenities in the area and give you an office tour to help you find your ideal office.
Not to mention, the location is only 3 minutes away from Raffles Place (EW14/NS26) station and 3 minutes from One Raffles Place shopping centre. This makes this office location accessible for shoppers and commuters alike.
If you need help narrowing down your options, feel free to contact osDORO. We'll find you the perfect office space in Singapore. From hot desks to private offices or serviced offices, we assure you that you'll find what you need at the best price with our help!
Historically, Chulia Street was called Kling Street. The name "Kling" is a corrupted version of the name "Kalinga." Kalinga is an ancient empire in Southern India that traded with the Malay Peninsula, Java and Sumatra in the early centuries of the Christian era. 
After World War I, the term "Kling" began to take a negative connotation, pertaining to Indian unskilled labourers. Hence Singapore's local Indian community requested that the name "Kling" be changed.
When Singapore was founded in 1819, the earliest immigrants from southern India were already known to the first European merchants and officials as the Chulias. After the Indian Association of Singapore objected to using the name "Kling" for the street in Downtown Core, a commissioner proposed they rename the street to "Chulia Street." The new name, Chulia Street, was effective in January 1922. 
After the name change, Chulia Street was widely known for housing a mostly Indian population who were associated with the money-lending profession in Singapore. This changed when UOB Building was built in 1974 and OCBC Centre was built in 1976. Eventually, the many 2-storey buildings and Indian shops lining Chulia Street were torn down between 1982 to 1983.
What to Do and See in Tampines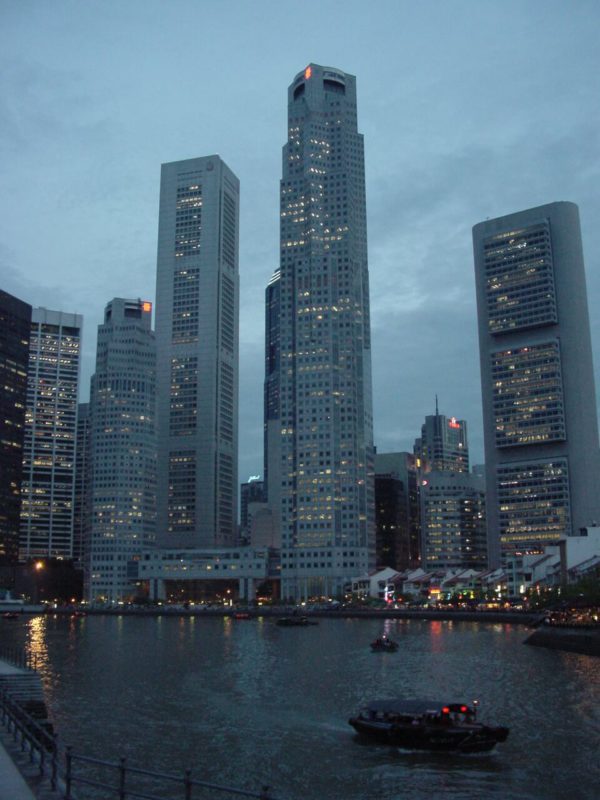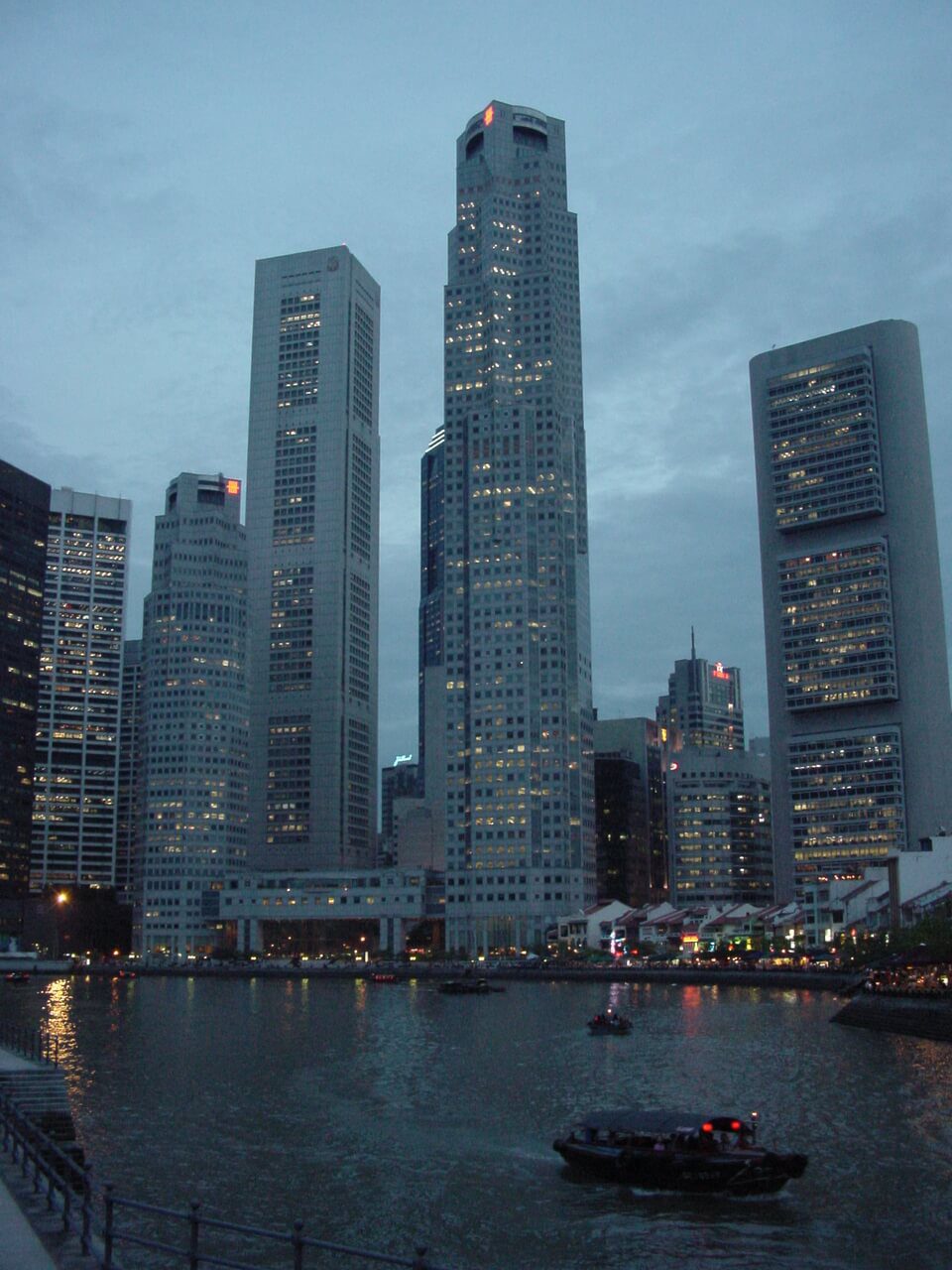 When one goes by Chulia Street, it's impossible to miss Henry Moore's 'Large Reclining Figure' commissioned by the OCBC Bank. This 9-metre statue is an enlarged version of its original 1938 version which was only 13 centimetres long. It has been displayed in front of the OCBC Centre since 1984 as a replacement for the bronze sculpture designed by Tan Teng Kee which was relocated to Bras Basah Park.
Where to Eat in and around Chulia Street
As one of the streets in Singapore's busy commercial district, there are various restaurant options along Chulia Street, mostly within the famous OCBC Centre.
Peach Garden @ OCBC Centre — a Chinese fine dining restaurant on OCBC Centre's 33rd Floor. It offers a spectacular view of the Singapore River, Esplanade and Singapore Flyers through its glass walls

Maison Kaiser – a French bakery in OCBC Centre, offering authentic, artisanal French bread from its Baguette Mongue and tartines to its cocettes and croissants

The Rotisserie – a relaxed, casual dining restaurant in OCBC Centre that serves roasted chicken and hearty meals at an affordable price

Bar on Chulia – an alfresco-concept bar beside OCBC Centre

best known for its daily deals and after-work drinks

Beng Thin Hoon Kee Restaurant

– a Chinese restaurant in OCBC Centre serving authentic Hokkien cuisine

Killiney Exchange

– a casual dining restaurant in OCBC Centre offering Singaporean cuisines such as

Crispy Noodles, Ayam Penyet, and Salted Egg Chicken Pasta