When you don't know what's going to happen tomorrow, you and your business have to be prepared for change. This makes it even more important to find workspace providers who can serve as partners to your business, provide you enough flexibility, and assist you in your business growth.
But with so many workspace providers in the market, how do you know who is best suited to help you achieve your goals? There's the internationally known American coworking space company, WeWork; there's also the new but game-changing flex space provider, The Great Room; and don't forget the superstar in the Asia Pacific region, JustCo.
Read further to learn more about these three workspace providers to help determine which of them is best suited for you and your business.
WeWork
Founded in New York City back in 2010, WeWork is a coworking company that has 800 branches spread across countries in USA, Europe, and Asia. This makes them one of the largest and most popular coworking companies in the world today. 
On top of offering flex spaces, WeWork also provides a wide range of enterprise solutions.Their locations are heavily influenced by innovation, technology, and business; they also have on-side personalised staff to provide additional support to clients. Together, these allowed WeWork to help nearly 40% of the Global Fortune 500, lending them a solid track record.
With many locations and a track record for helping businesses across the globe, WeWork amassed a large and diverse community of professionals and business owners, which serves as a great networking pool for all their members.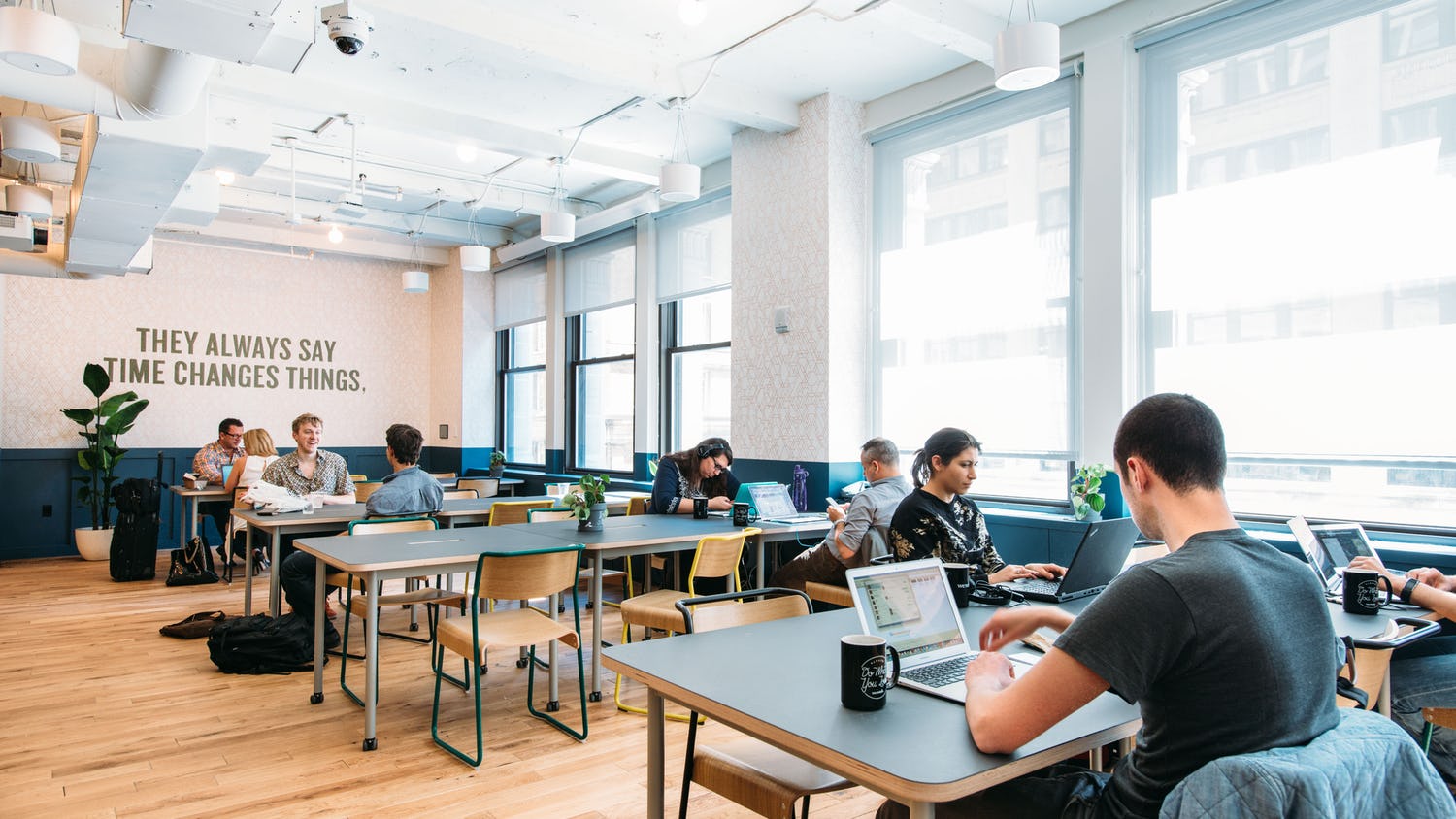 The Great Room
Since The Great Room was founded in 2016, they have been redefining what flex space means. Unlike its competitors, The Great Room brings the hotel experience into the workplace, elevating the everyday office into a hotel-esque zone that delights the senses, promotes casual collisions, and encourages productivity. 
Their beautiful workspaces are designed by award-winning designers to mimic hotel lobbies where plenty of important decision-making and contract signing take place. Several of their locations can accommodate up to 200 or 300 people, making them great workspaces for both small companies and larger enterprises looking to transition into a flex space.
In line with The Great Room's hotel theme, they also have a Breakfast Club and a turn-down cart, both of which encourage casual networking over coffee or snacks. And for those who seek a more formal networking environment, The Great Room also hosts a wide range of events open to members and guests.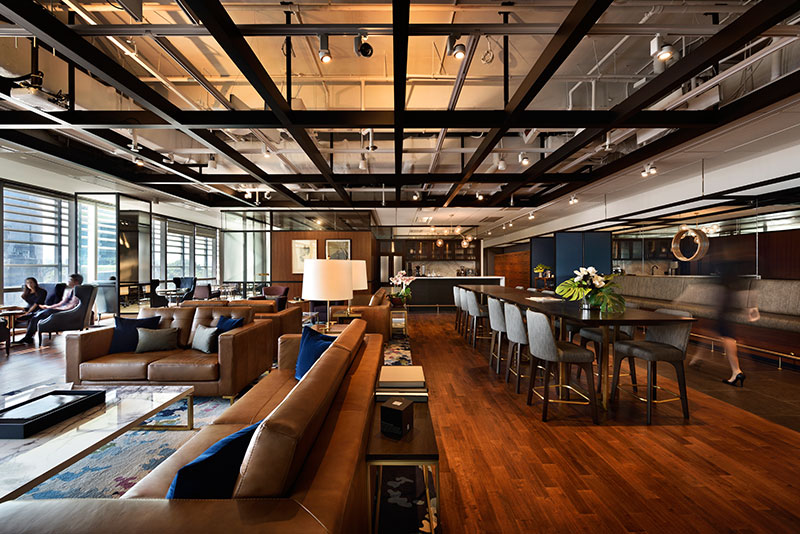 JustCo
Founded in 2011, JustCo is one of the earliest companies to join the flex space market in the Asia Pacific. With their head start and ambitious expansion, they managed to become one of the biggest names in the flex space industry today. 
To date, they have over 40 locations across 9 major cities in 8 countries in the Asia Pacific region with most of their branches located in Grade A office buildings. In the last 10 years, they have grown their community to over 100,000 members who network, collaborate, and connect for various business purposes. 
Unlike their competition, JustCo incorporates technology to revolutionise their smart offices and redefine modern-day working. They provide members an app so they can access their workspaces, connect with other members of the JustCo community, and avail exclusive events and perks anytime. 
JustCo also recently launched a new AI-powered tool, SixSense, which allows them to analyse the workspace usage of members so as to minimise touchpoints and make coworking a much safer process during the pandemic.
Lastly, JustCo is also a great workspace for Startups. They have JustCo Labs, a platform that allows startups to connect with enterprises within the JustCo community so that they can employ their help in solving business problems. JustCo Labs also helps young entrepreneurs through a series of educational events to help them level up as individuals and business owners.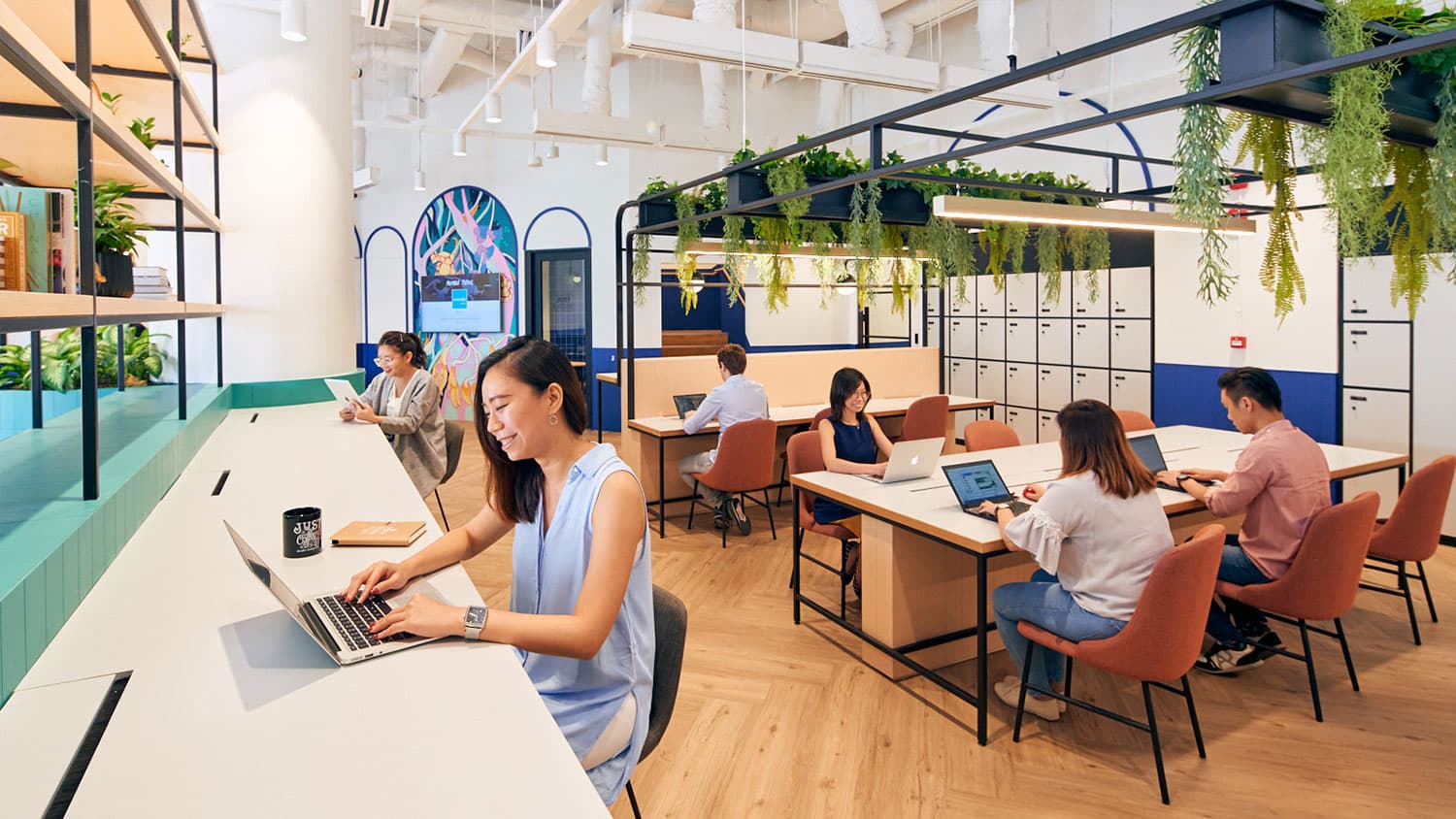 WeWork vs. The Great Room vs. JustCo
Each workspace provider has their advantages and disadvantages. As a business owner or potential coworker, the best place for you today may not be in a year or so. As you've seen above, WeWork, The Great Room, and JustCo each cater to different niches and depending on your priorities, one may be better suited to you than the others.
WeWork is the best choice for business owners or professionals who want to have connections outside of Asia. Through the WeWork network, you can meet potential collaborators, business partners, clients or investors in the USA and Europe who can help elevate your business. And if your primary need is workplace solutions, then WeWork with its amazing track record should be able to help.
Meanwhile, The Great Room is going to be the best choice if you enjoy high-end work environments. Of course, this luxury comes with a premium that not all businesses will find worthwhile. But the upscale ambience is beneficial for businesses and professionals whose work revolves around networking. If you meet clients or investors for relationship building, then The Great Room's hotel-esque offices can really help you elevate your networking game.
Last but not least, JustCo is your best choice if you're a startup that can greatly benefit from JustCo Labs. With limited resources as a startup, working with JustCo provides a unique opportunity to solve a startup's typical business problems. JustCo is also great if you like smart offices or you're concerned about contracting Covid-19 as they make it a priority to minimize contact among their clients. Not to mention, their mobile application makes working in a shared space so much easier!
We'll help you find the right workspace for your business.