In a time of uncertainty, businesses have to be agile. One of the best ways for businesses to cope with the ever-changing times is to rent flexible workspaces as opposed to traditional offices with their long contracts.
But with more and more flex spaces available in the market, it becomes increasingly difficult to determine which workspace provider can best help elevate your business to the next level. There's the internationally known American coworking space company, WeWork; there's also the new but game-changing flex space provider, The Great Room; and don't forget the aggressively growing smart flex space provider, Distrii. 
Read further to learn more about these three workspace providers to help determine which of them is best suited for you and your business.
We Work
WeWork is a flex space company founded in New York City back in 2010. Since then, they opened 800 branches across countries in the USA, Europe, and Asia, making them one of the largest and most well-known coworking companies in the world today. 
Aside from flex spaces, WeWork also provides a wide range of enterprise solutions. In fact, many of their locations are heavily influenced by innovation, technology, and business. This allows them to provide services such as personalised staff support along with customised enterprise solutions. 
To date, WeWork has helped nearly 40% of the Global Fortune 500 with their flexibility and ability to tailor workspaces to both small companies and enterprise-scale corporations. 
With so many locations and has helped a wide range of businesses across the globe, WeWork has also built a massive and diverse community of professionals and business owners, providing a great networking pool for all their members.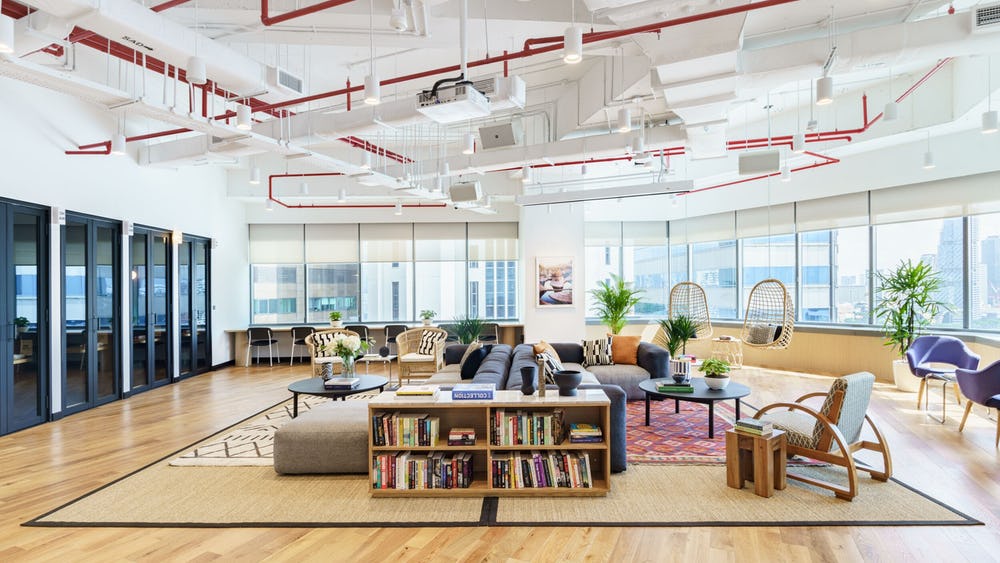 The Great Room
Founded in 2016, The Great Room is a relatively young company joining the flex space industry. Unlike its competitors, The Great Room brings the hotel experience into the workplace, elevating the everyday office into a hotel-esque zone that delights the senses, promotes casual collisions, and encourages productivity. 
Their beautiful workspaces are designed by award-winning designers to mimic hotel lobbies where plenty of important decision-making and contract signing take place. Several of their locations can accommodate up to 200 or 300 people, making them great workspaces for both small companies and larger enterprises looking to transition into a flex space.
In line with The Great Room's hotel theme, they also have a Breakfast Club and a turn-down cart, both of which encourage networking over a cup of brew or some delectable snacks. And for more in-depth networking, The Great Room hosts a wide range of events in all of its markets.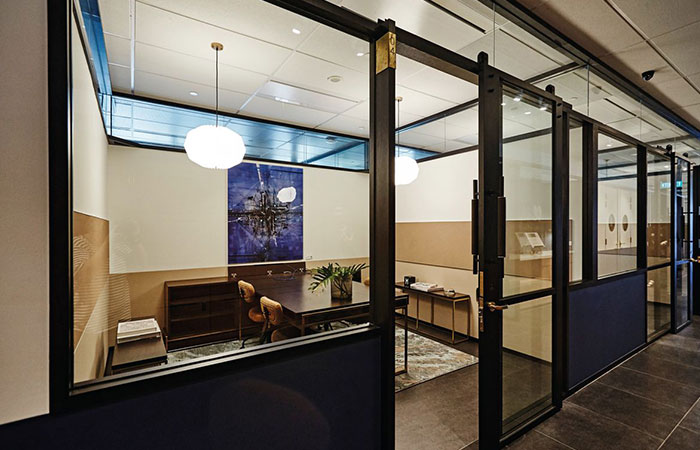 Distrii
Distrii is a coworking company founded in 2016. At present, they have 30 locations across Asia with the majority of their branches located in China and a handful in Singapore. They have an impressive network of over 20,000 members from over 600 companies, making them one of the largest coworking companies in Asia.
What sets Distrii apart from the competition is their comprehensive suite of proprietary tech tools. They provide members a mobile app backed by a cloud-based system and IoT technology so members can access a series of office tools, as well as network with Distrii's large social circle. The app also lets members enter locations, make reservations, access lockers, hold conferences, and even avail exclusive deals or promos.
Aside from tech, Distrii also offers a Distrii Entrepreneurship Alliance (DEA) Membership, an extensive platform which allows select members to network across Distrii's large community and share their ideas and experiences, as well as resources and opportunities for collaboration and business expansion.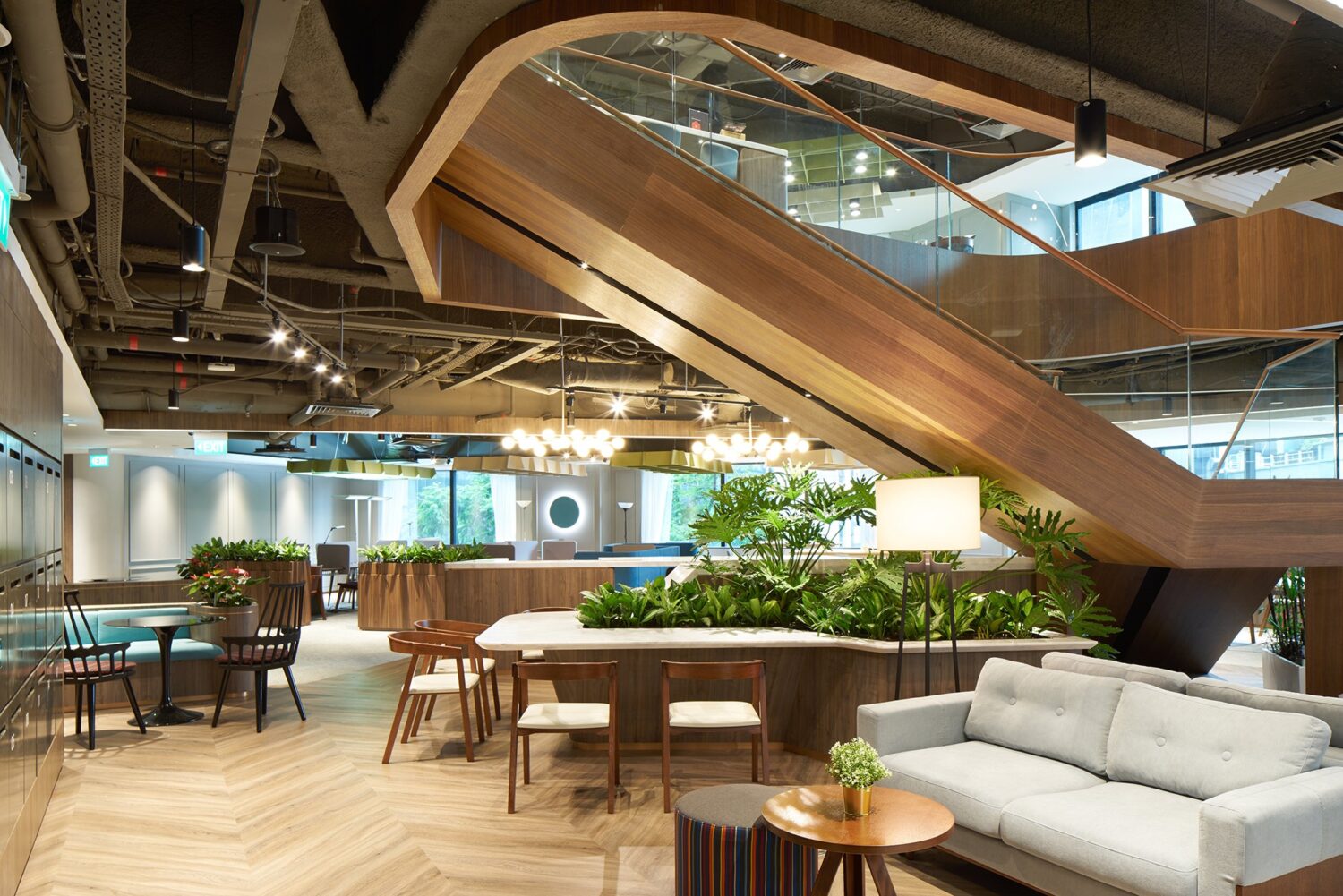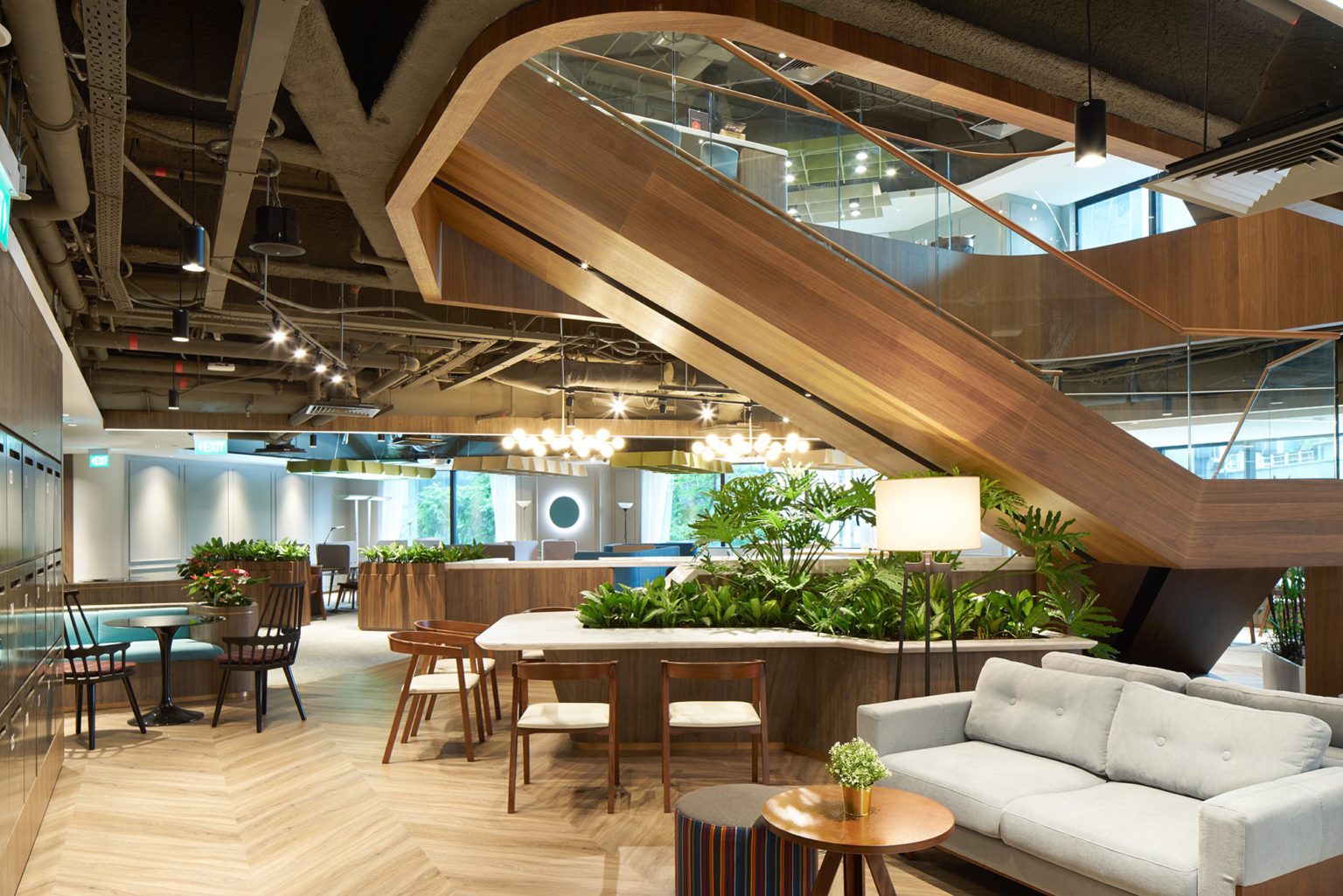 WeWork vs. The Great Room vs. Distrii
Each workspace provider has their advantages and disadvantages. As a business owner or potential coworker, the best place for you today may not be in a year or so. As you've seen above, WeWork, The Great Room, and Distrii each cater to different niches. Depending on your priorities and needs, one may be better suited to you than the others.
WeWork is the best choice for business owners or professionals who want to have connections outside of Asia. Through the WeWork network, you can meet potential collaborators, business partners, clients or investors in the USA and Europe who can help elevate your business. And if your primary need is workplace solutions, then you could rely on WeWork and its amazing track record of helping you solve that.
Meanwhile, The Great Room is going to be the best choice for you if you are someone who enjoys high-end work environments. Of course, this luxury also comes with a premium that not all businesses would like to spend on. But this is particularly beneficial for businesses and professionals whose work revolves around networking. If you need to meet clients or investors for relationship building, then The Great Room's unique hotel-esque ambiance can really help elevate your game.
Lastly, Distrii will be the best choice for you if you want smart office solutions. They use technology to elevate the workspace and have made contactless booking and networking a lot easier through their proprietary mobile app. And if you're working within Asia, especially if your business is in China or Singapore, their DEA membership is going to be helpful for you to meet important business collaborators and partners.
We'll help you find the right workspace for your business.