The Hive offers a unique working environment across a network of locations. A collaborative space for community events, creating, and coworking. Choose the plan that works best for you.
The Hot Desk is ideal for someone who likes to move around while working. With a Hot Desk, you can work wherever you want on any given day.
The Hive Locations in Singapore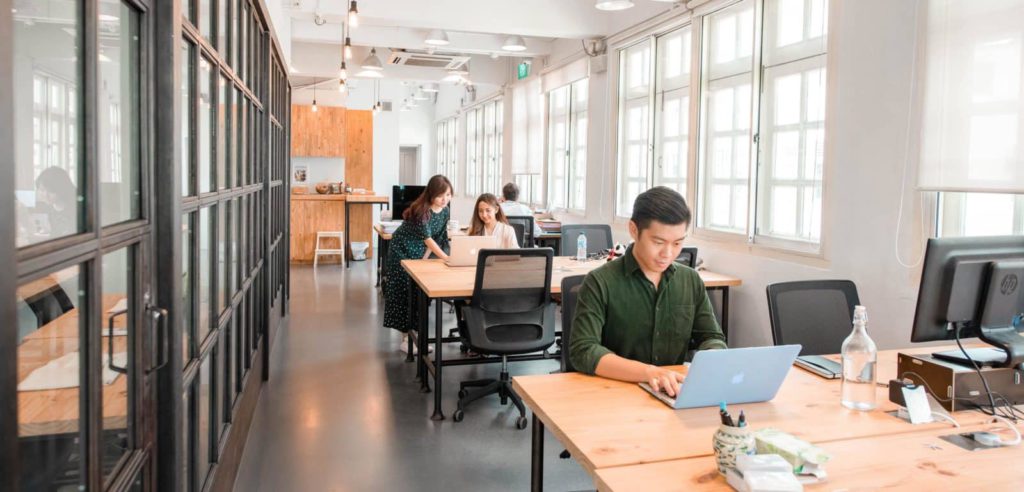 The Hive Carpenter, Singapore
Set across the entire 6 storeys of this impressive new building in a trendy CBD precinct. Offices with capacities of up to 20 people, hot desking, dedicated desks, fully equipped meeting rooms, and a rooftop café with views of Marina Bay are available.
The Hive Lavender, Singapore
A stunning large coworking space with hot desking, dedicated desks, booth desks, private offices, office suites, three meeting rooms, photography studios, and a design workshop all in one large space with plenty of natural light and space.
Hot Desking Packages at The Hive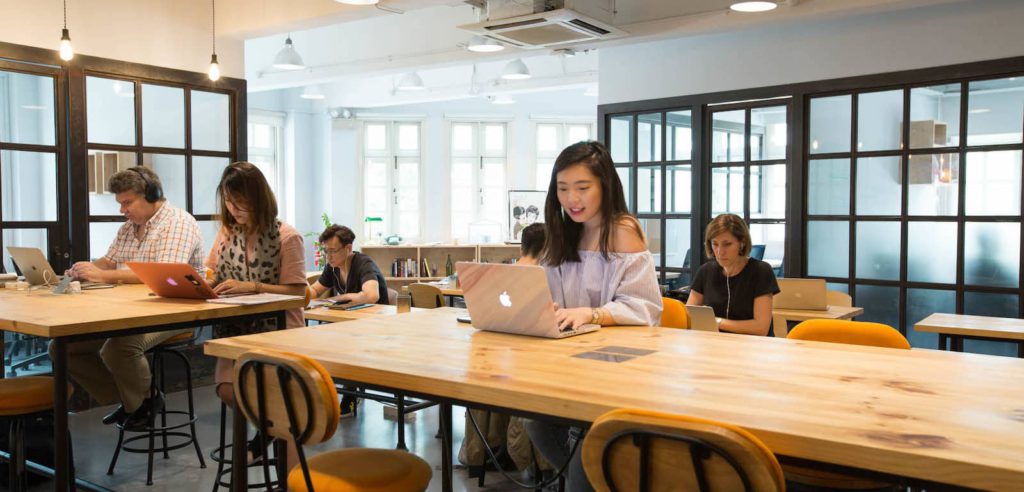 Day Pass
Cost: $30 

One-day usage 

8:00AM – 6:30 PM

Hive Events Access
Part-Time
Cost $250 

10-Day Usage

8:00AM – 6:30 PM

Meeting Room Credits – 1hr

Printing credits – $18

Hive Events Access

Mailbox Locker
Full Time 
Cost: $350

30-Day Usage

24/7 access hours with evening usage

Meeting Room Credits – 2hrs

Printing credits – $36

Hive Events Access

Mailbox Locker
Benefits of Hot Desking at the Hive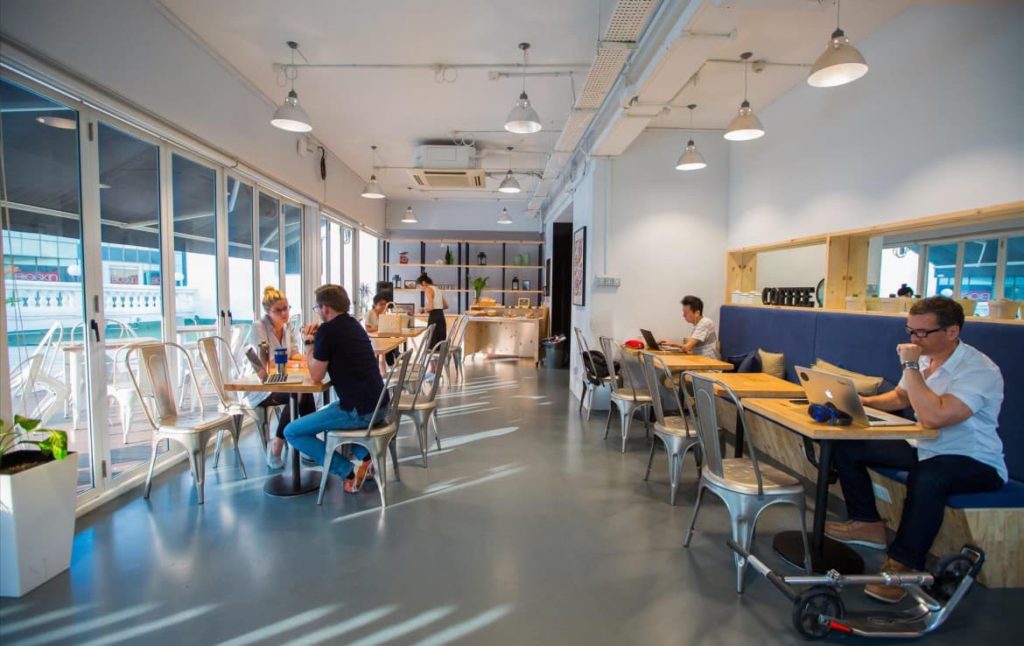 Network of Hive Locations
When you become a member at one of the locations, you can gain access to all of The Hive's locations. Whether you are visiting from out of town and looking for a place to work for a few hours or if you need some quick wifi to print some papers or when you simply require a professional conference room for a meeting, The Hive's got you covered.
Amenities
The Hive comes with lots of amenities, including: 
High-Speed Wi-Fi

Office Manager at the front desk to greet guests

Open space for your teams to meet

Docking Stations

Copiers and printers

Coffee

Water

Snacks

Local beer on Tap

And Many More
Here are the other advantages of hot desking for businesses and employees: 
1. Boost collaboration
Hot desking encourages people to move around the office, which leads to employees talking to team members they would not normally interact with. It enables employees from various parts of the office to work together on projects.
2. Cleaner workplaces
Because employees are unable to leave personal items, such as knick-knacks and stacks of papers, behind at the end of the workday, your office will likely be cleaner if you use hot desking. Employees who work from home are forced to become minimalists. Despite the fact that people are unable to personalise their workspaces, the end result is a much cleaner and more organised office.
3. Autonomy
Employees gain autonomy from hot desking because it allows them to change their day-to-day environment while remaining mobile. This gives them a lot more freedom and control over how their daily work environment looks and feels. People are no longer confined to their workstations.
4. Cost savings
Traditional offices give employees a specific space to work in, and that space goes unused if the employee is out of the office, traveling to or from work, or working from home. Hot desking reduces wasted space by allowing organisations to downsize their space and make better use of existing space. Not every employee requires their own permanent desk.
5. Increased performance
People tend to work in silos when they have static seating arrangements, whereas flexible seating arrangements made possible by hot desking help to improve performance and encourage the circulation of knowledge. Hot desking improves communications by encouraging more face-to-face interaction and hastening decision-making.
Wrapping Up
The Hive is the region's largest and most recognised flexible workspace network, with 20 beautiful coworking spaces in fantastic locations across 7 countries in the Asia Pacific, from Australia to Japan. Hot desking at The Hive offers members the convenience of location and the welcome of coworking.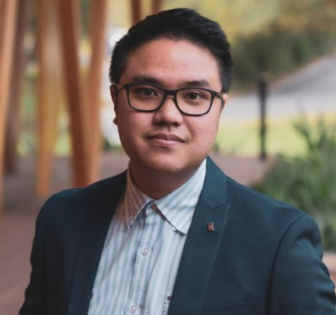 We'll help you find the right workspace for your business.