The Great room is like a hotel that makes your every workday comfortable. The Hive is a great travel companion that ensures your daily working and traveling experience is more affordable. Each workspace provider offers a different set of perks. Learn more about these to choose a workspace for you.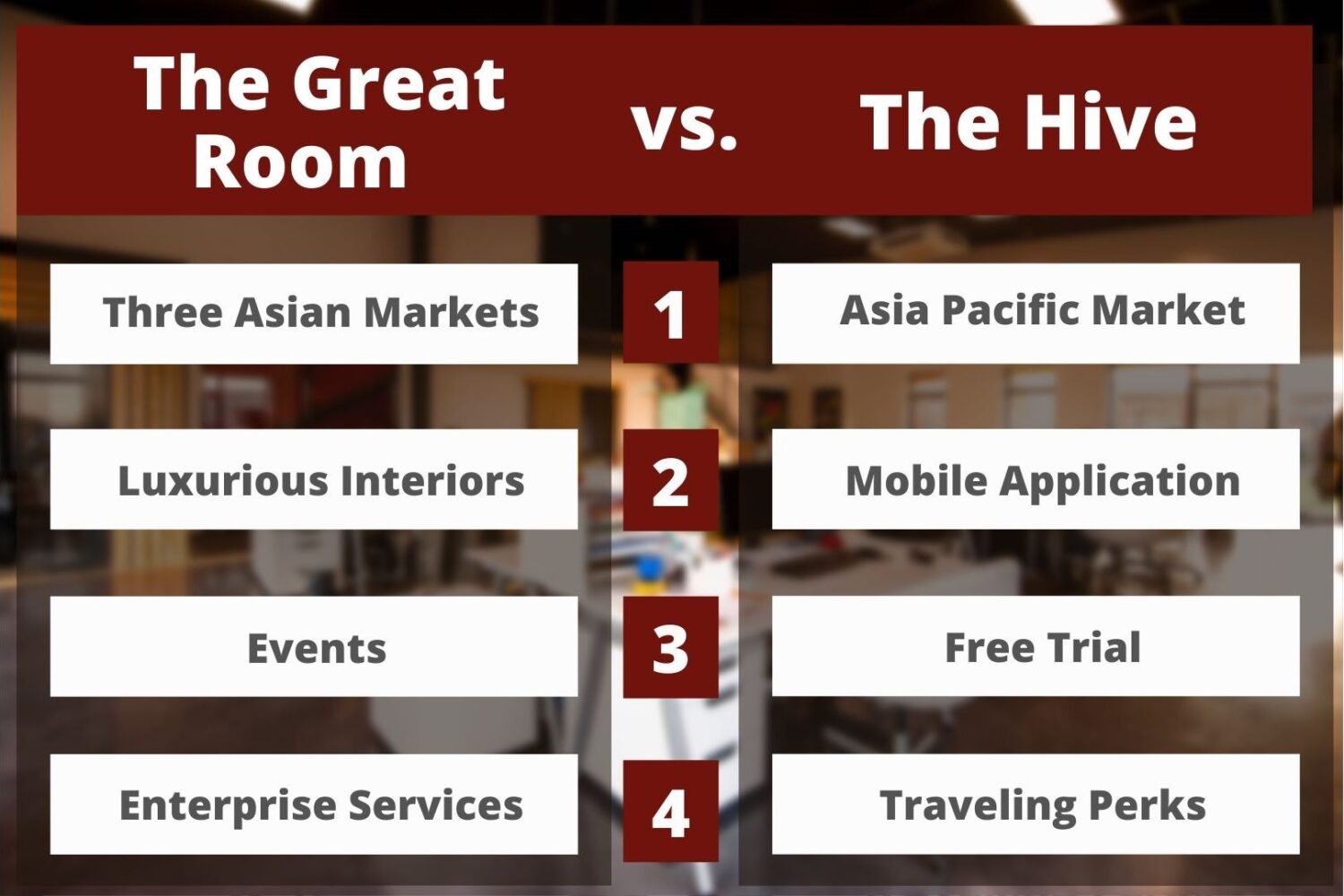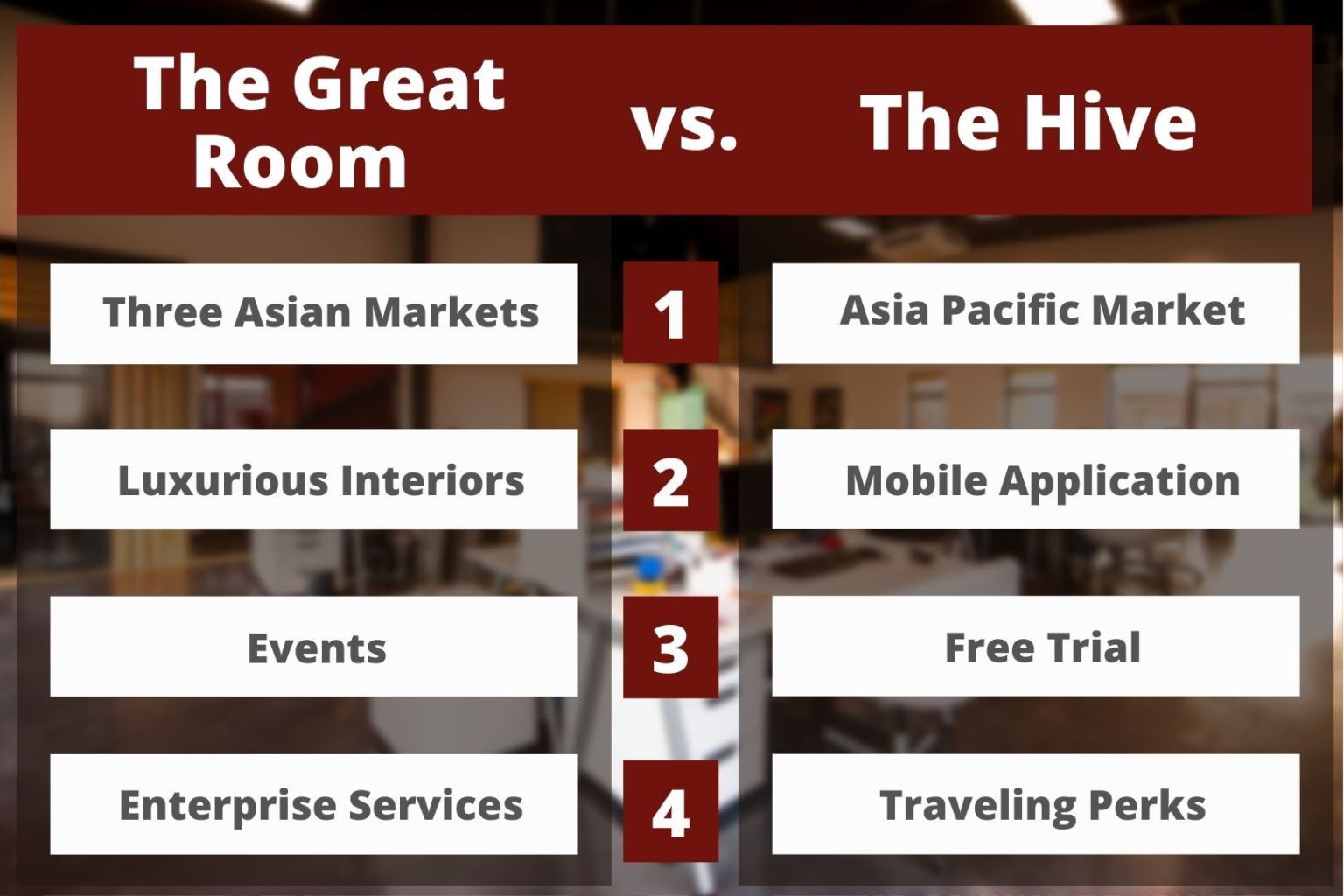 The Great Room
Since The Great Room was founded in 2016, it has built branches in Singapore, Hongkong, and Thailand. Their locations are in Grade-A office buildings in central business districts, offering accessible premium office addresses to their members. 
The Great Room uses the power of design to delight the senses, promote casual collisions, and heighten productivity. Inspired by the unique ambience of hotel lobbies which fosters important decision making, The Great Room integrates the casual-luxe feel of hotels into their ergonomic workspaces so that their coworking space is not just a place where work gets done, it's also the place where relationships are built and where deals are struck.
Besides offering the usual office amenities, The Great Room also has a Breakfast Club and a turn-down cart which aims to cultivate friendships through well-timed morning brews or delectable snacks. 
One of The Great Room's most popular features is its events. In each of its three markets, Hongkong, Bangkok, and Singapore, it has an events calendar. Their events encourage conversations between members of different industries and perspectives. 
The Great Room has award-winning design partners who help their enterprise team create custom solutions for members' unique specifications. They also have several locations that can accommodate up to 200 or 300 people, perfect for enterprises looking to transition into a flex space.

The Hive
The Hive has 20 locations across 7 countries in the Asia Pacific. They have presences in Singapore, Japan, Thailand, Vietnam, Taiwan, and Australia, which makes the Hive network incredibly diverse.
The Hive has a Hivers app and a website that encourage their members to build connections across the Hive coworking community in any of their 7 markets.
One of The Hive's key features as a coworking space is their free trial. To encourage people to join their coworking community, The Hive provides a no-strings-attached trial to let them have The Hive experience at no cost. This helps people determine whether The Hive is a good fit for them before they even choose to avail a membership package. This is flexibility taken to the next level!
The Hive is the first and only coworking space with a partnership with Asia Miles. Hence they're the only workspace providers who are capable of providing members miles to help supplement their traveling needs. They offer various Asia Miles packages depending on the location.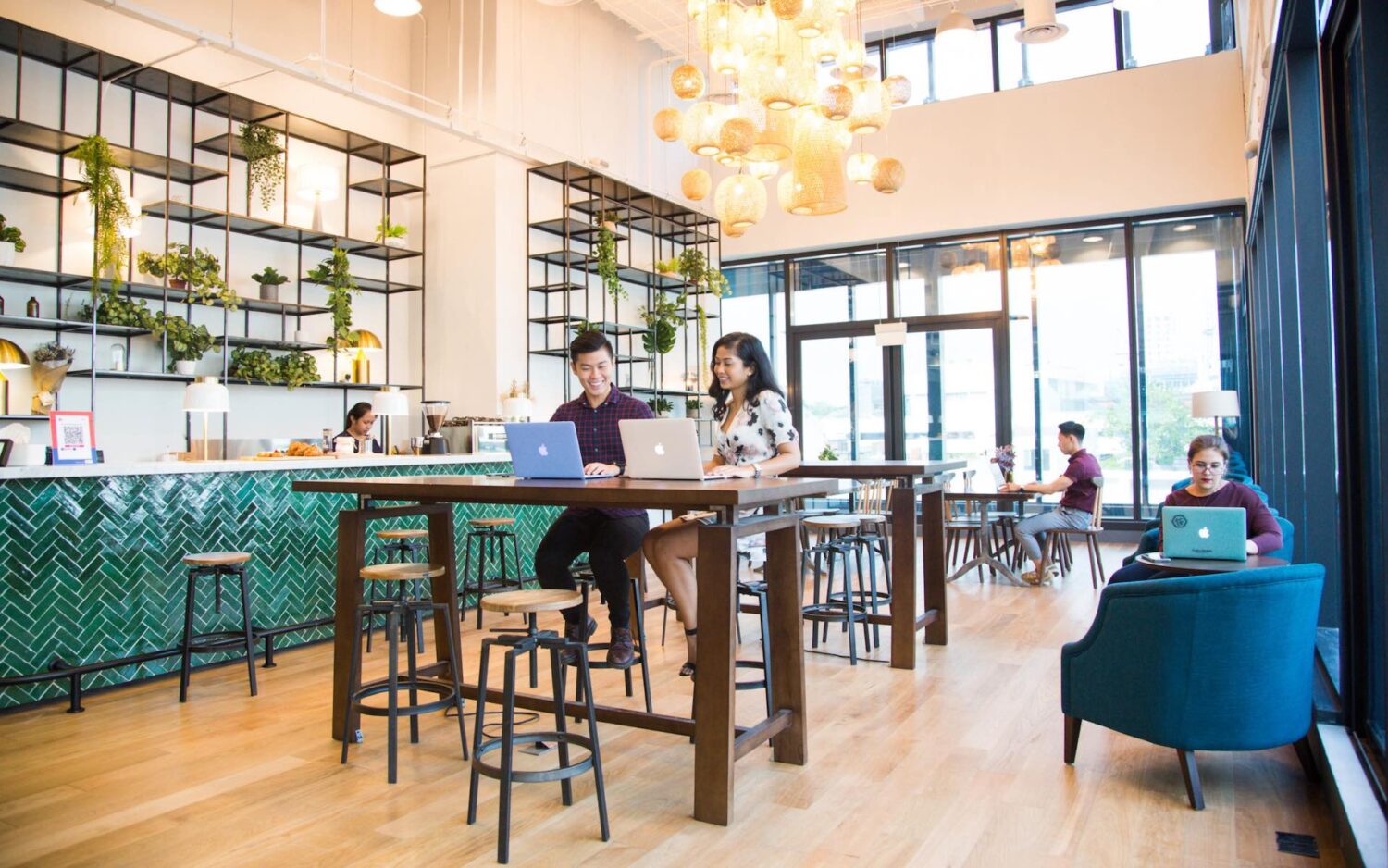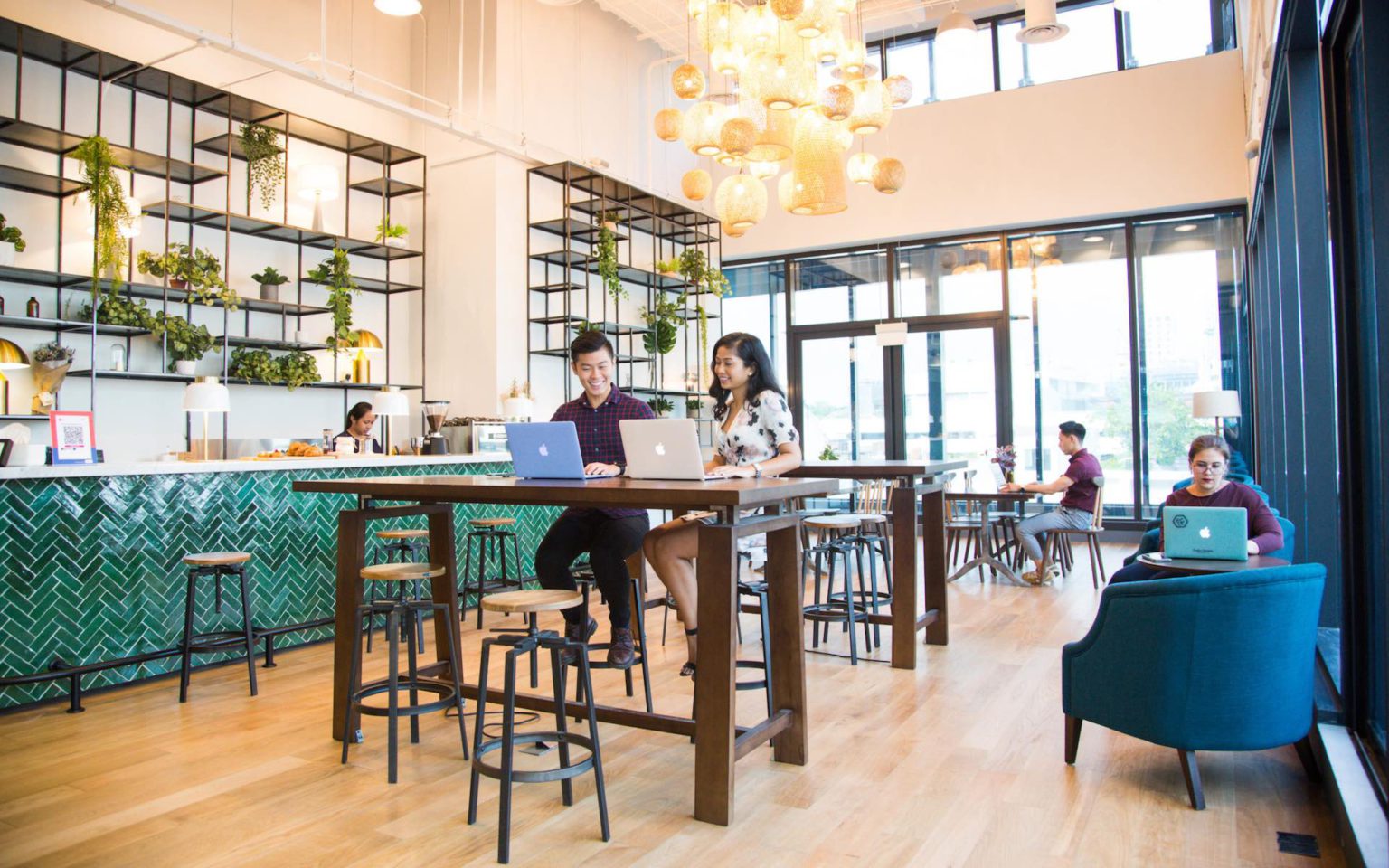 The Great Room vs. The Hive
The Great Room has 3 locations in Singapore, Hongkong, and Thailand. Meanwhile, The Hive has 20 locations in Singapore, Japan, Thailand, Vietnam, Taiwan, and Australia. This means that The Hive has more diversity in its community.
Whether you're after a more diverse network or you have teams in the countries stated above, The Hive offers greater opportunity.
Some businesses require you to stay in one location a lot while others require you to travel a lot. If you only stay in one location, be it Singapore, Hongkong, or Thailand, then it's a good consideration to invest in the ambience of your workspace and choose The Great Room because it will impact your productivity and consequently, your business. 
However, if you travel a lot, then you should consider The Hive. Not that their workspaces are lacking, but they are not luxury. Additionally, they are the only workspace provider that has a partnership with Asia Miles and can give you travel perks. 
Networking in person or virtually? The Great Room offers you events that serve as invaluable opportunities to network. Meanwhile, The Hive has a proprietary mobile application that encourages members to network remotely via the Hivers App. 
Both of them present advantages and drawbacks. On the one hand, networking in person can build stronger and longer-lasting relationships. On the other hand, it puts limitations on you due to location and access. Networking virtually does not have the same constraints and you will be able to communicate with people all over the globe. But building relationships virtually is more challenging, especially in cases where large business contracts are involved.
What is your budget? Some businesses can spend a little bit more on their monthly rent while others are a bit more budget constrained. If price is not an issue for you, then consider the other factors that set The Great Room and The Hive apart when deciding.
But if budget is a huge factor, then are better off choosing The Hive. The Hive is not the cheapest workspace provider in the market, but it offers a free trial. This makes it easier for you to decide whether what you pay is worth what you're going to get. This also makes it much easier to commit to choosing them as a workspace provider for a certain period of time because you already get to try their workspace, amenities, and services. 
We'll help you find the right workspace for your business.