In Singapore, many government policies have been implemented to support female entrepreneurs to develop their specialty. Tech startups by women in countries with industrial markets can take advantage of greater opportunities and resources, including access to capital, financial services, and academic education programs, instead of female startup founders in emerging economies. According to FTN News, the top ten countries for women entrepreneurs with the best conditions and opportunities, Singapore lies in 8th place. 
1. Jenny Lee, managing partner of GGV Capital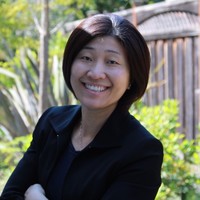 Having established partnerships with Morgan Stanley, JAFCO Asia, and Singapore Tech Aerospace, Lee is a venture capitalist. Forbes magazine named her the top investor of 2015, the first woman in history to take a leading position in this ranking. Lee was a crucial catalyst in the emergence of the GGV venture fund in China. Lee is primarily focusing on non-traditional tech companies, and Lee is responsible for many large investments in GGV, including 21 Vianet Group, Inc. – a leading data centre in China. (Find her on LinkedIn.)
2. Rachel Lim, co-founder of Love, Bonito
Who could have believed a girl with only SGD 500S and no expertise in fashion, could set up an extremely famous women's fashion brand? Rachel Lim dropped out of school to pursue her dream without hesitation, and then officially opened Love, Bonito in 2010. With the experience of running a blog shop, she clearly understands the market trends and what customers want.
Since then, Bonito's mission has evolved from simply sharing a love of fashion to fulfilling a larger social purpose by empowering women and imbuing them with confidence. And now with 150 people in a company, headquarters in Singapore and teams in Indonesia, Malaysia. Overall, 14 stores and international e-commerce to markets including Hong Kong, Australia, the Philippines, and the US. Love, Bonito is growing and expanding every day. (Find her on LinkedIn.) 
3. Gillian Tee, co-founder, and CEO of Homage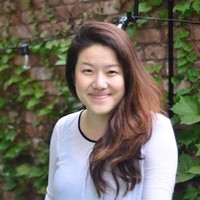 Gillian Tee realized that she needed to innovate and upgrade the elderly's care system in Singapore. That's how she founded Homage. Tee's business motto is to develop a company that helps people have a better quality of life.
Homage provides on-demand care for the elderly in Singapore, called "Home Care Uber" by Singapore Business Review. This platform combines managed and trained caregivers with intelligent tech, making the entire care management process always a breeze.
After more than 4 years of operating the Homage startup project – a service that connects professional healthcare teams with seniors in Singapore, Gillian Tee has attracted more than the US $ 15 million in investment and was honoured made it to Forbes 30 Under 30 Asia – Health and Healthcare category in 2018. (Find her on LinkedIn.)
4. Tan Hooi Ling co-founder Grab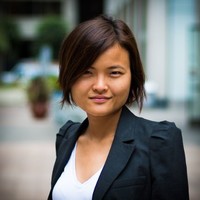 Raising a big idea with a friend who was at Harvard University, Hooi Ling has been constantly striving to realize her idea as a startup founder and became one of the most outstanding young talents in Southeast Asia.
Singapore-based giant Grab was ranked second in the world's top 50 innovative tech companies. The assessment was conducted by Fast Company, an American rating of global businesses. 
In 2018, the company expanded its offerings from transportation, food delivery, and rental housing for travellers to financial services, and plans to add insurance to them soon. Hooi Ling emerged as a good leader in human resources, not only in the office but also backstage. An unexpected rate: 40% of the Grabber are women.
Thanks to these efforts, according to Fast Company, Grab achieved a profit of USD 1 billion in 2018 and attracted $3 billion fresh investments for expansion. (Find her on LinkedIn.) 
5. Josephine Chow, co-founder of ShopBack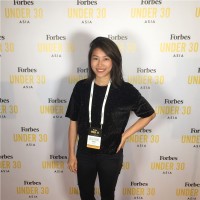 Shopback – a Singaporean startup company offers many promotions through the "cash back rewards" system that helps customers receive discounts on purchases through referral links. The co-founder of Shopback is Josephine Chow. She is a very young woman with so many interesting start-up ideas. Ms Chow now heads the international expansion for the corporation, which has expanded to seven countries with a portfolio of 2,000 businesses.
These inspiring women above have proved that female entrepreneurs are capable of success despite gender cultural stereotypes that can create significant obstacles to promoting their business. Women are eligible to set up their own company. Like men, they also have ideas, they know how to calculate and consider risks and have intuitiveness. So that in the future, the gender imbalance will disappear completely not only in tech worldwide but also in all other business platforms around the world. (Find her on LinkedIn.) 
Real Estate Investor, OSDORO
Bachelor of Applied Finance and Bachelor of Laws, Sydney, Australia. 
David has been in real estate business since 2002 and has a passion for South East Asian cross border cooperation.
As an entrepreneur, David has won multiple tech industry awards, including 2019 for Best AI Startup GITEX awards, 2019 Best AI Technology Accathon Capital USA and recipient of the Wharton Innovation Fund Grant. His last startup, Woveon, was a New York VC backed AI enterprise business intelligence company that worked on customer data stitching and analytics of billions of conversations.
David is also the recipient of state and national Australia technology prizes including the PWC Innovation Award and Intel Enterprise Technology awards.
We'll help you find the right workspace for your business.