Flexible Office Spaces in Jalan Besar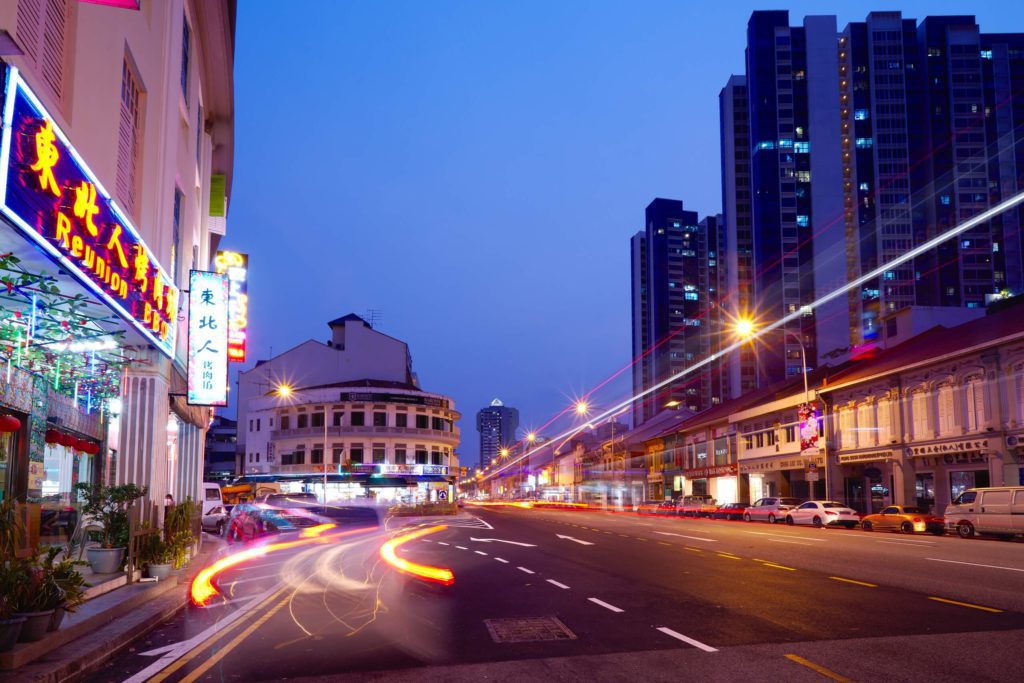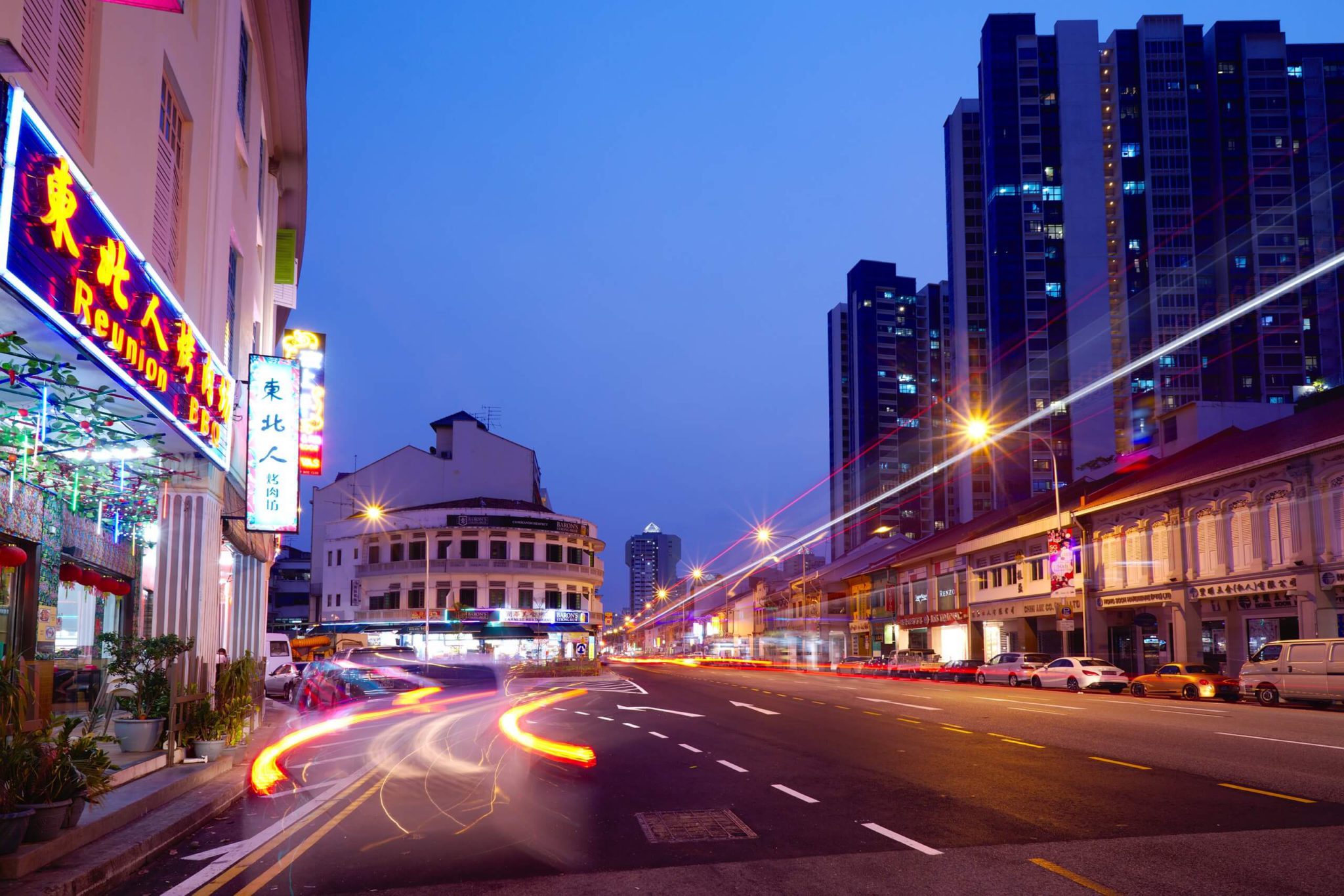 Jalan Besar is a 1.4km long one-way road which connects Lavender Street in Kallang to Rochor Road in Rochor. Today, Jalan Besar is famous for housing budget-friendly cafés and shops.
Where to Find Serviced Offices, Coworking Spaces, and Private Offices in Jalan Besar
Just 5 mins away from Singapore's CBD and with the Jalan Besar Stadium and plenty of food options and religious sites nearby, many businesses and professionals seek to open their offices in Jalan Besar. If you're looking for coworking spaces along Jalan Besar, look at ARC 380 in 380 Jalan Besar. 
ARC 380 is an office building selling freehold offices. It also has 2 levels of lifestyle facilities at the Sky Terrace and Roof Terrace which promote work-life balance. The Sky Terrace on the 4th floor features barbeque pits and lush landscaping, offering a great space for company bonding and celebrations; meanwhile, the roof terrace offers a great view of the Kallang-Basin and the Singapore city-skyline which one can leisurely enjoy while using the Lap Pool or Gymnasium. Additionally, ARC 380 is only 7 minutes away from Bendemeer (DT23) station and 1 minute away from ARC 380 shopping centre, making it a highly accessible location for commuters and shoppers. 
In ARC 380, osDORO offers private offices. These offices all come fully furnished with flexible rental terms to make your move-in quick and easy. Not to mention, osDORO is a local team familiar with the area and can direct you towards the amenities around the vicinity and give you an office tour to help you find the perfect office for you.
Jalan Besar was constructed on what used to be nipah land and betel nut plantation in the 1980s. The name Jalan Besar literally means "big or wide road" in Malay and is a common street name in Malaysia used to replace colonial street names like Main Street or Main Road in lieu with the country's attempt to increase usage of Malay over English.
Before 1880, the area where Jalan Besar now lies was mostly swampland. A decade after the road was built in the 1890s, it was widened to accommodate carriages and bullock carts. The land surrounding it were sold off as building lots which kickstarted Singapore's first urban development plans. The population that lived around Jalan Besar were a mix of Indians, Chinese, Peranakans, Boyanese, Europeans, Eurasians, and Malays.
Interestingly, many of the streets that cross Jalan Besar today bear the names of World War I British generals and admirals, and two French generals. Today Jalan Besar is one of the few areas in Singapore gazetted for conservation.
No one goes to Jalan Besar without noticing the Jalan Besar Stadium, a 600-capacity football stadium which, along with the swimming complex, comprises the Jalan Besar Sports and Recreation Centre. The Jalan Besar Stadium is home to the Young Lions Football Club, Singapore's professional football team.
Over the years, the stadium has hosted many of Singapore's major events, namely, the first Singapore Youth Festival in 1955, the first Singapore Armed Forces Day in 1969, and the 1984 National Day Parade, which commemorates Singapore's independence. Today, the stadium hosts S.League games that are regularly shown live on cable television.
Another major landmark in Jalan Besar is Little India. A bustling neighbourhood, Little India is a small district near Jalan Besar which houses many religious sites. There is the Masjid Abdul Gafoor or the Abdul Gafoor Mosque which was constructed in 1907, the Hindu temples, Sri Veeramakaliamman Temple with its hundreds of tiny statues built in the 19th and the Sri Srinivasa Perumal Temple built in the 1800s, and one of Singapore's most ornate Buddhist temples, the Leong San See Temple, which was established in 1917.
Lastly, there's the Jalan Besar Plaza. Built in 1980, this plaza is a commercial and residential complex comprising of a 16-storey building and a 3-storey podium. It also has a wide variety of shops including construction materials shops, hardware and machinery wholesalers, electrical and magnetic machinery contractors, and also wood and interior decor shops.
Where to Eat in Jalan Besar
Jalan Besar is considered Singapore's hip food street with its many cafés, bakeries, and restaurants of various themes and concepts.
One of the most popular areas to visit in Jalan Besar is the Berseh Food Centre, home to many generations-old hawker centres.
Berseh Food Centre Hawker Stalls:
Lim's Fried Oyster – 

Famous for their signature fried oysters, oyster omelettes, and Tang Shan Chao, the wet version of fried oysters

Zhong Rong Zhen Cooked Food – 

Famous for their brand new dish — Nonya-style curry rice combined with Indian Keropok (Papadam)

Beef Kway Teow Noodles – 

a hawker stall that sells food like Beef Noodles, Beef Kway Teow

Shan Zhong Bao Shan Rui – 

A Chinese hawker stall famous for serving turtle soup 

Hot & Cold Dessert – 

A hawker stall known for selling desserts like their Sweet Potato Sou

Soon Lee – 

A Chinese hawker stall known for their fried kway teow, fried oyster and carrot cake

Mei Xiang Black & White Fish Soup – 

A Chinese/ Singaporean hawker stall famous for serving their fish in rich and flavourful stock
Other restaurants in Jalan Besar include:
Cheng Mun Chee Kee Pig Organ Soup

– A Chinese restaurant famous for serving hearty bowls of pig organs in a soup, a popular Teochew dish among Singaporean Chinese

Creamery Boutique Ice Creams

– A Bangkok dessert chain famous for selling lava cookies, home-made ice cream, and fresh-baked cookies

Chye Seng Huat Hardware PPP Coffee – A coffee bar located in CSHH, the home of several hardware companies in the past. It's known for transforming coffee brewing into a concept bar providing a unique coffee drinking experience with its 360-degree view bar. The bar also has an all-day menu along with a variety of baked goods to choose from.