Find an Office Space in Jakarta, Indonesia
We have office spaces available all over the central business districts in Jakarta. Find a home for your business in this bustling city with the help of osDORO. We'll do the heavy lifting for you so you can secure that office space.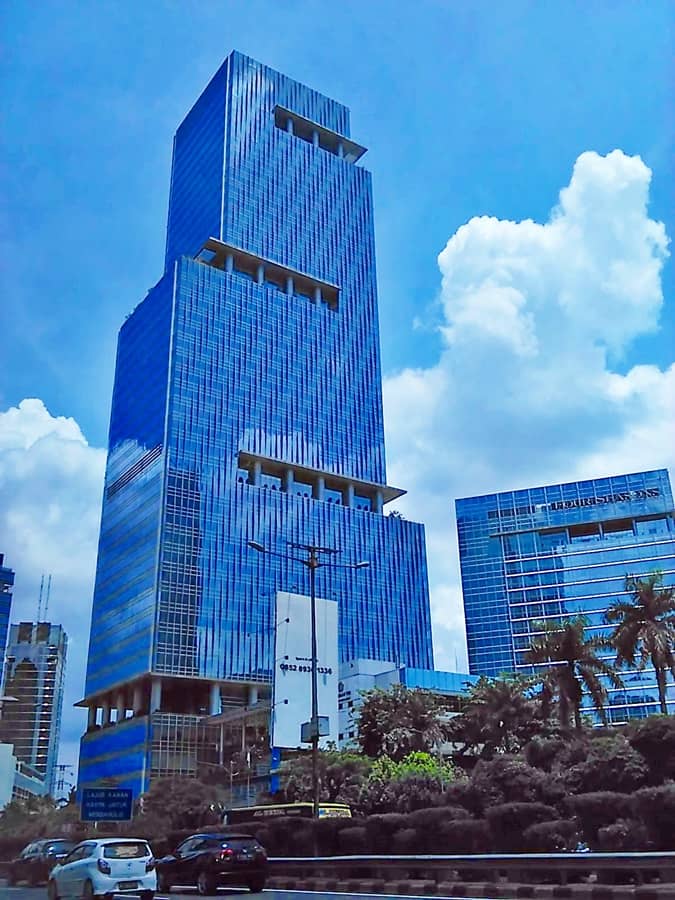 Visiting Capital Place at Jalan Jenderal Gatot Subroto in South Jakarta, Indonesia, you will be amazed by the elegance of a top exclusive property. 
Opened in 2016, the development complex comprises high-class offices for lease, the Four Seasons Jakarta Hotel and a retail podium that presents quintessential food and beverage collections. 
Capital Place encompasses a wide range of architectural design features for high-income entrepreneurs such as raised flooring and ultra-efficient layout. This creates an ideal working atmosphere for professionals to work productively as well as improve their well-being. Indoor spaces aside, visitors are also entitled to the eco-friendly landscape outside where they can enjoy a green stay with natural ambience. 
In terms of nearby amenities, there are numerous restaurants, shopping malls and commercial buildings in the immediate vicinity such as Hansol Restaurant, Centennial Tower, Bellagio Boutique Mall. One spectacular thing about Capital Place that makes it stand out from other commercial property is sustainability. 
In addition to the glazed facade with advanced ETFE coating, Capital Place also integrates daylight and motion sensors on interior lighting which is of supreme comfort. Without a doubt, the masterpiece will please any customers with its great blend of traditional Indonesian design and modern architecture.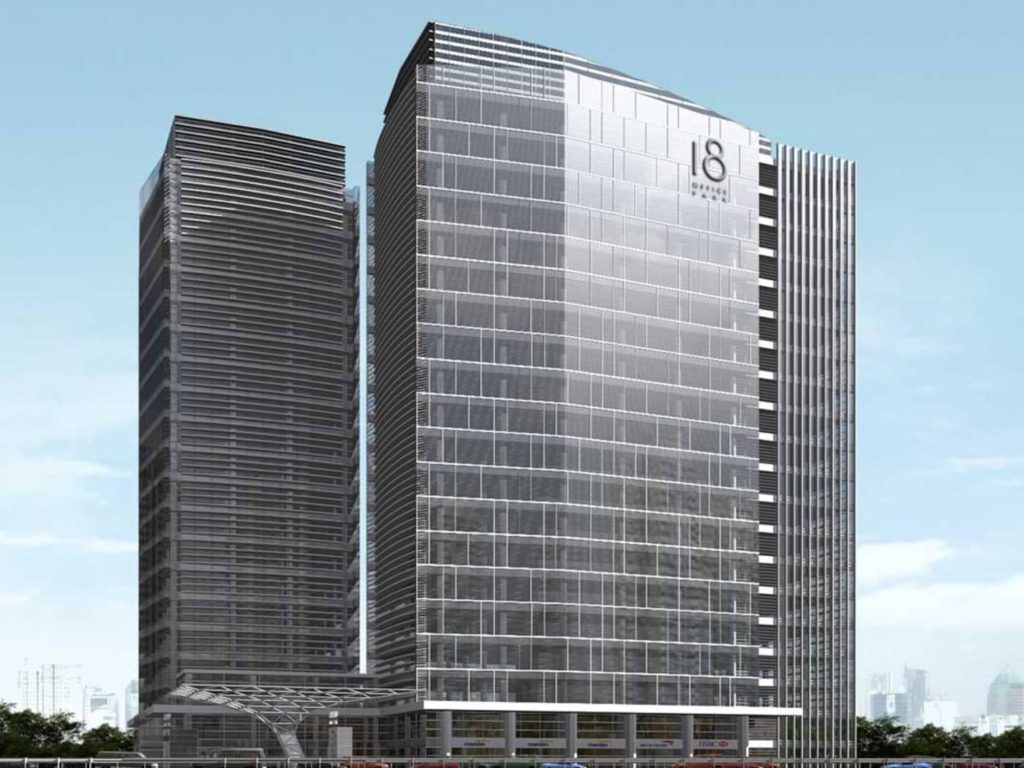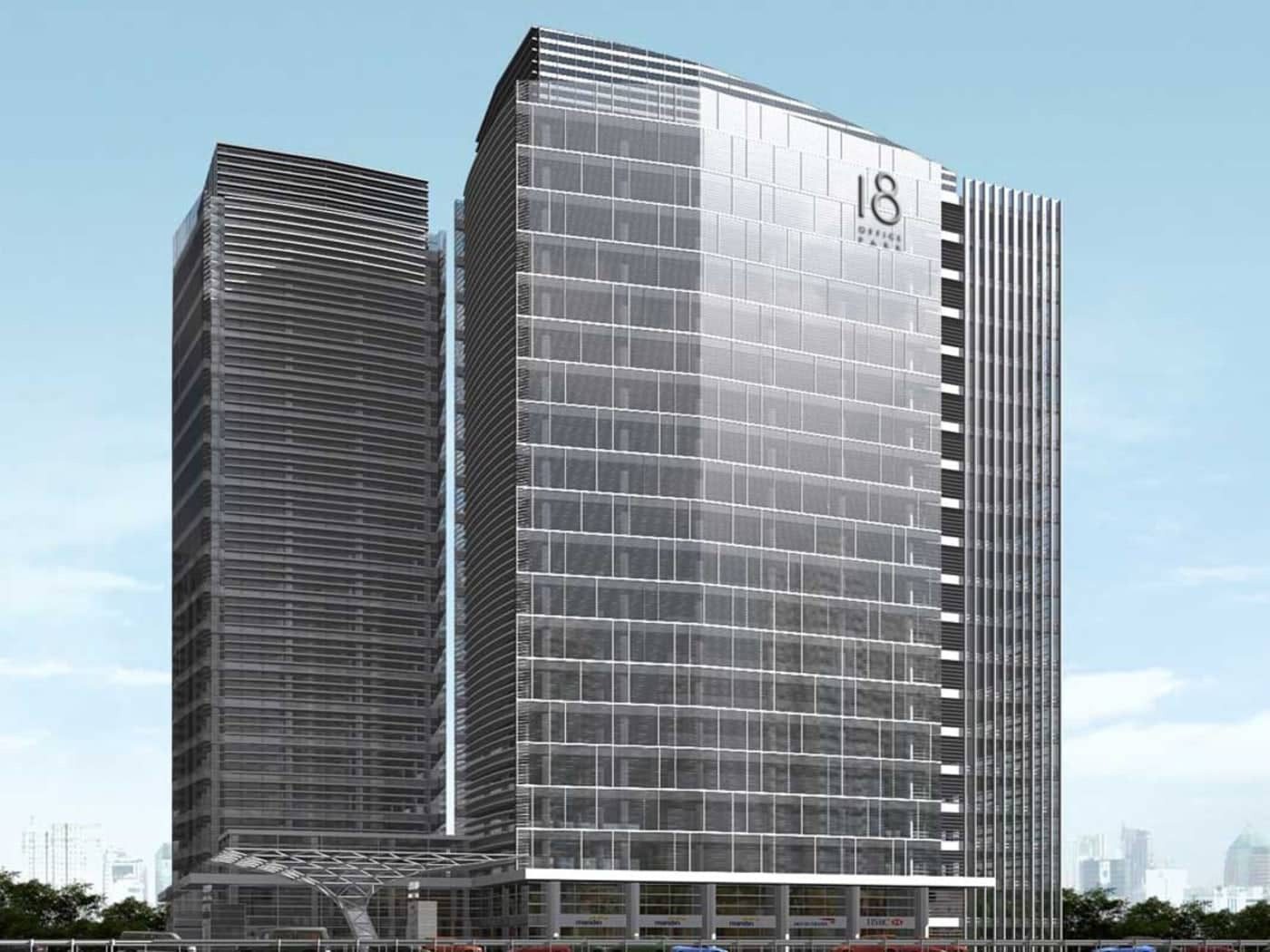 Strategically located in the wealthy TB Simatupang area, 18 Office Park is a 23 storey office building for sale and for lease. It is directly linked to the Jakarta Outer Ring Road and major business districts in the capital city. 
Designed by the distinguished architect Ridwan Kamil, the contemporary-styled office towers are perfectly set up for businesses. With a broad landscape, comfortable workspaces and complete facilities, 18 Office Park is a superb place for young aspiring professionals. Occupying an area of 40, 000 sq m semi-gross, the property features 19 levels of office floors, 1 penthouse with roof garden, 3 levels of retail spaces and 4 levels of the basement area. 
You can also enjoy its grand floating lobby, executive dining area, indoor swimming pool and other high-qualities amenities. Along with convenience stores, fitness centres, food courts, banks, café and lounges, 18 Office Park is adjacent to the public transportation system including JORR highway, RSUD Pasar Minggu, Train Station Tanjung Barat and Bus Station Dept. Pertanian. 
As long as you stay in the building, you can always enjoy the breathtaking view of Jakarta through the glass windows while being embraced by the premium yet pleasant atmosphere of 18 Office Park.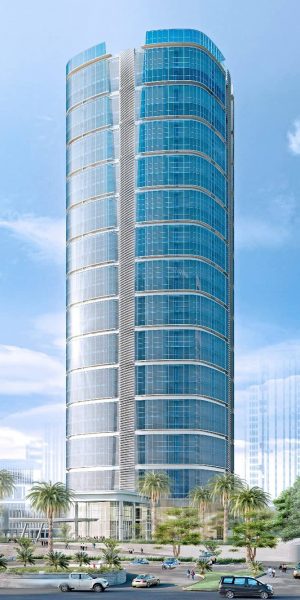 Strolling around the Pasar Minggu district in Jakarta, Indonesia, you will be captivated by the magnificence of the Manhattan Square at 18 Office Park. The 28-floor building is a mixed lease – strata office space which is designed to offer superb services for professionals. 
Located at the Golden Triangle of Jakarta, it is close to an array of amenities such as Pepper Lunch Cilandak Town Square restaurant, Skye bar, family marts, and commercial banks. Along with high-quality office towers, Manhattan Square also features convenient retail facilities and premium relaxation spaces with lightning-fast internet such as Starbuck coffee shop. Spacious parking lots and elevators are available. 
KPP Pratama Cilandak and Al Mahbubiyah bus stops are within close proximity as well as the future MRT station which will be Fatmawati approximately 1 km away. The gorgeous interior design and the fresh space outside render top-notch services that an office building can offer the customers, just as the meaningful name Manhattan implies.