Find an office space in Perth
Here are some of the notable office buildings in Perth. If you need help locating the perfect office space for your business, feel free to contact osDORO. Our team in Australia can help you secure that perfect office space in Perth.
If you're looking for an office space in Australia including Melbourne, Brisbane, and Sydney, talk to our team today!
Located at 11 Mount Street, Perth, Australia, the sixth highest building in the country – Woodside Plaza is going to impress you with its sophisticated energy-efficient architectural design. Completed in 2004, this 137-meter skyscraper is the first premium building to be constructed since the 1992 Central Park. Also, the Woodside Plaza serves as the Woodside Petroleum headquarters, which experienced major economic growth in the 90s but had no office space expansion in that period. This 29-storey building is a complex, consisting of shopping malls, restaurants, cafes, hotels, and virtual offices, which are attractive to numerous national and regional tenants, enterprises, and franchisees. In the surrounding area, there would be amenities, including Elizabeth Bus Station as well as Mclver Railway Station in terms of transportation, the Center Park building, the King Square, Perth Concert Hall, and the Western Australia Museum.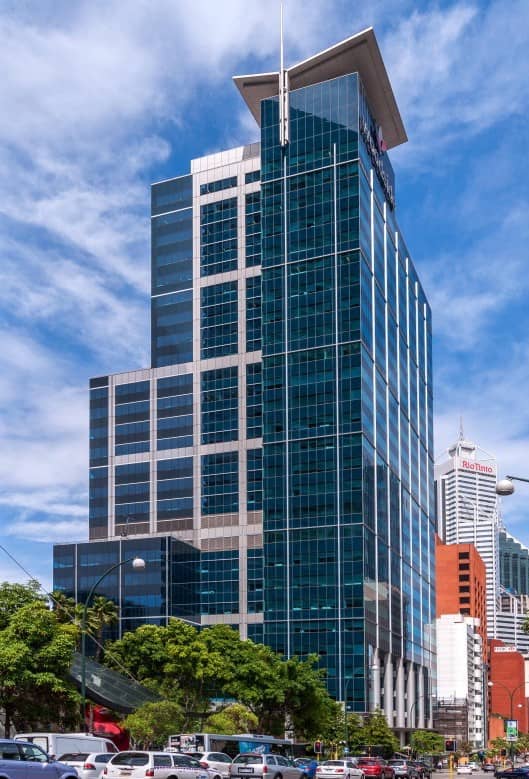 Walking into the Council House, which is situated in George Terrace Street, Perth, Australia, you would immediately get impressed by its unique and modern design, especially the vivid lighting at night. This 13-storey office building was a project of Howlett and Bailey Architects and officially opened by the Queen in 1963. Although the Council House is considered of the modernist constructions, there were opposite viewpoints, leading to its demolition recommendation. However, the City of Perth chose to renovate the building and placed their headquarters. When establishing your workplace here, you would be accessible to surrounding amenities such as the Mclver Railway Station and Elizabeth Quay Bus Station, serving the transportation, Perth Royal Hospital, and Perth Clinic, as well as numerous restaurants nearby. The Council House is also close to the Centre Park Tower and the Woodside Plaza, which promises a dynamic working environment.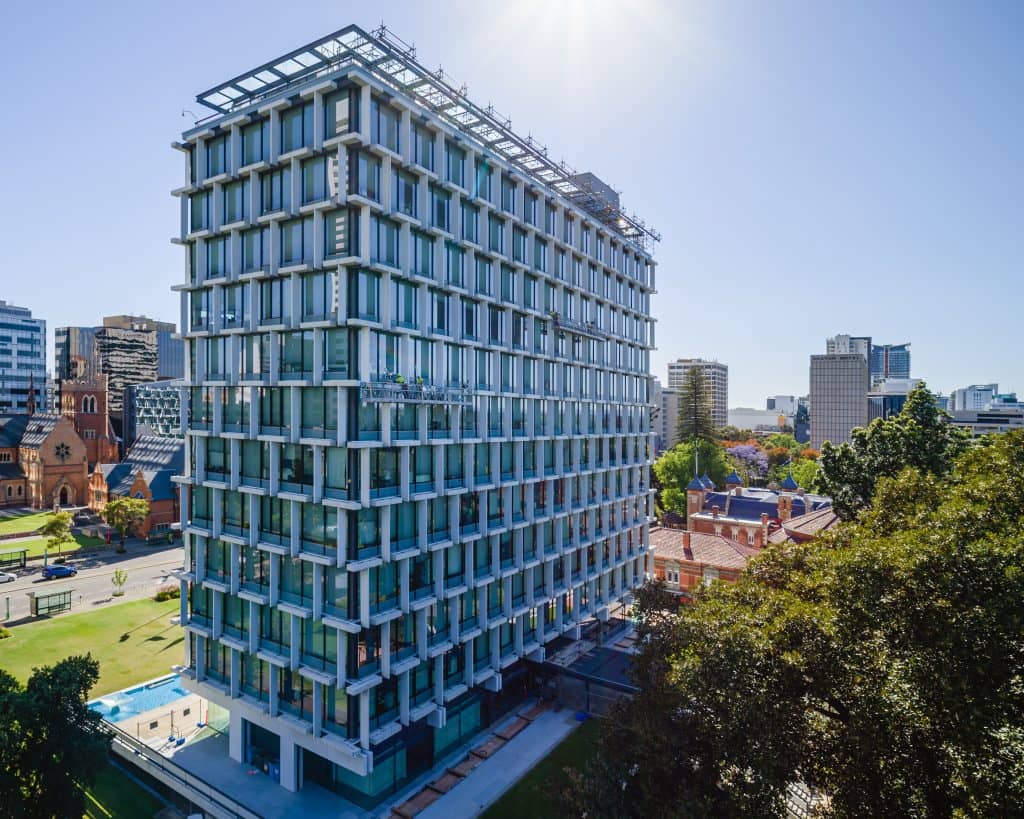 Located in the corner of William Street and Hay Street, Perth Central Business District, this 7-storey construction is one of the three heritage buildings, the other two are the Walsh's Building and the Wesley Church. The Gledden Building is an Art Deco Building in Perth, Western Australia, and the land on which it was constructed had been bequeathed to the University of Western Australia. This building was not only a landmark in Australia but also a large commercial building. On the first floor, the Gledden Building features a shopping arcade. The other floors feature virtual offices, as well as co-working spaces, and retail shops. Because of its prominent location in the CBD of Perth, the Gledden Building ensures a professional, collaboration encouraging business environment. Especially, when placing your office here, you will be accessible to nearby amenities such as retail shops, restaurants, shopping malls, and cafes. There are also Elizabeth Quay Bus Station and Mclver Railway Station, allowing you to reach the Gledden Building easily.