Flexible Office Spaces at Temple Street, Singapore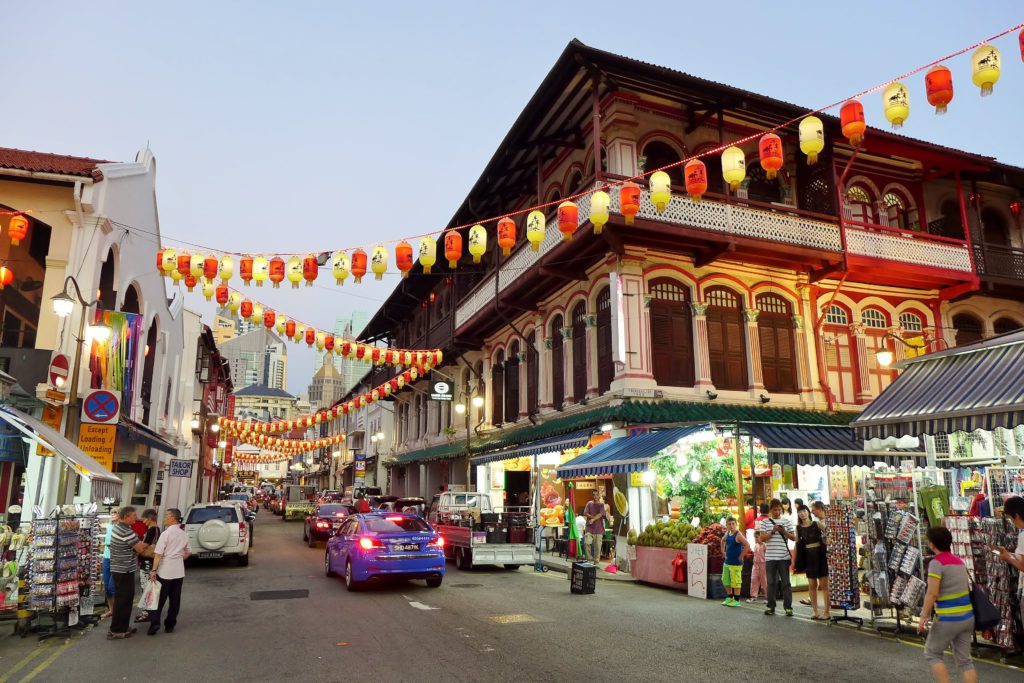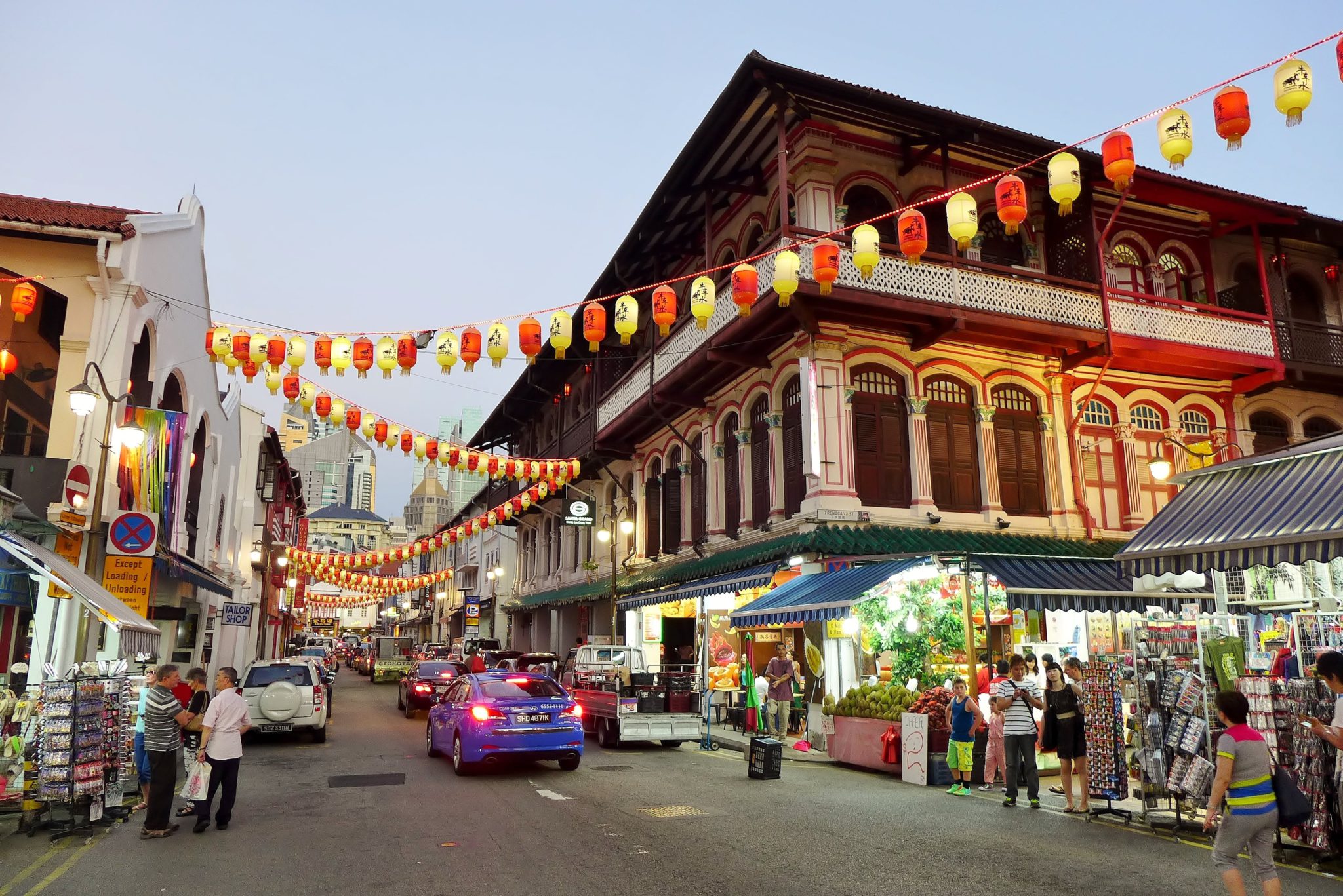 Temple Street is a 280 kilometre one-way street in Singapore's Chinatown. The Temple Street runs parallel to Pagoda Street and Smith Street; it connects South Bridge Road to New Bridge Road and is intersected by Trengganu Street.
Where to Find Serviced Offices, Coworking Spaces, and Private Offices at Temple Street
Though a short street in Singapore's Chinatown, Temple Street has its own share of traffic and fanfare. Sharing the area with a historical religious icon that many tourists visit and a heritage hotel that houses many travellers, commercial spaces in Temple Street are in great demand and are valued highly for their proximity to main roads such as South Bridge Road and North Bridge Road.
If you're a professional individual or a small organisation looking for an office space in Singapore's Chinatown, consider an office in 15 Temple Street Building. 15 Temple Street is only 2 minutes away from Chinatown (DT19/NE4) station and 2 minutes from Chinatown Complex shopping centre. 15 Temple Street Building has some of osDoro's flexible office spaces perfect for individuals to teams of 5. The offices all come fully furnished and with flexible rental terms for your easy move in! If you need more help finding the right office for you or your team, osDoro has a local team familiar with the vicinity's amenities and they can also give you an office tour. We also have seasoned and trained commercial property experts who will be more than willing to help you with shortlisting commercial properties and negotiating rental terms to make sure you find the best deal on your ideal office space!
Choose from hundreds of private offices, serviced offices, and coworking spaces in Singapore. Let us know your requirements, and we'll get you the best deal.
More about Temple Street, Singapore
Temple Street was formerly called Almeida Street after Joaqium d'Almeida, son of Portuguese physician and trader José d'Almeida, who opened a clinic and traded goods in the area in 1825. The street had its name changed to Temple Street in 1908 to avoid confusing it with other streets in Singapore that were also named after D'Almeida.
The street name Temple originates from the Sri Mariamman Temple which is located in the area. The Sir Mariamman Temple was established in 1827 and is the oldest Hindu temple in Singapore. The temple was built from wood and attap by Pillai, a businessman who wanted to pay tribute to Stamford Raffle for helping him get back onto his feet after his original business was devastated by fire. The temple was restored using brick and plaster in 1843 and has undergone several renovations since.
Temple Street used to be a place for many shops that sold chinaware, household items, and metal wares like horseshoes. In the 19th century, Temple Street was home to Chinese, Malays, and Indians. In 1927, the street became popular for Cantonese operas; it was even called hei yuen hau kai which meant "theatre back-street". Later, in 1997, part of Temple Street was converted into a retail mall.
What to See at Temple Street
Sri Mariamman Temple
The Sri Mariamman Temple is Singapore's oldest Hindu temple which now serves mostly Hindu Singaporeans and Tamilians in the city-state. It is an agamic temple built in the Dravidian style; in 1973, the temple was gazetted as a national monument for its architectural and historical significance, as well as its popularity as a major tourist attraction. 
The temple was founded by Pillai in 1827. Pillai was a government clerk from Penang who arrived in Singapore with Sir Stamford Raffles on his second visit to Singapore in 1819. Pillai set up the island's first construction company but had suffered greatly due to fire. Sir Raffles had lent him money and helped him recover by entering the textile trade, after which he managed to rapidly establish himself in business once more and had become one of the leaders of the Indian community in Singapore. In his gratitude, Pillai built this temple as an offering to Sir Raffles. 
From the moment it was established, this temple served as a place of worship to Indian immigrants; at the same time, it served as a temporary shelter that housed them until they found a source of income and a permanent residence. Also, back when only the priest of the Sri Mariamman Temple was authorised to solemnise Hindu marriages in Singapore, the temple served as a registry of marriages for Hindus. Today, the temple holds religious events and also promotes social, cultural and educational activities.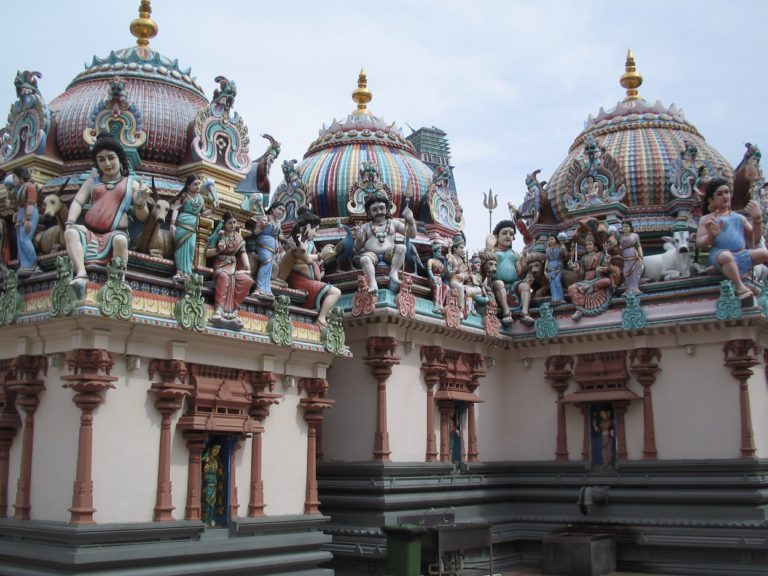 SANTA GRAND HOTEL
Santa Grand Hotel is a historical hotel which makes use of carefully restored or redeveloped buildings that combines traditional and historic architecture with contemporary and modern design to deliver the Santa Grand Experience.
​Santa Grand is a Singaporean brand and they are passionate about engaging and sharing the best way to explore Singapore, especially the hidden gems near the hotels.
Where to Eat at Temple Street
Incense Full Pot – A Chinese restaurant, Incense Full Pot is most famous for their mapo tofu dish. Other dishes you can try from them include their

Spicy Chicken Cube, Spicy Crab, and BBQ Shrimps.
Pasta Licious – A

bistro that serves Western and Asian fusion cuisine, Pasta Licious offers mainly pasta, risotto and meat and seafood dishes while also serving beers and desserts such as Korean Bingsu.
King Roast Duck – A Chinese restaurant famous for serving great Peking roast ducks, King Roast Duck offers three versions of Peking Duck and serves them in three platters,

meat, crispy skin, and duck with skin, with some side dishes.