Flexible Office Spaces along Scotts Road, Singapore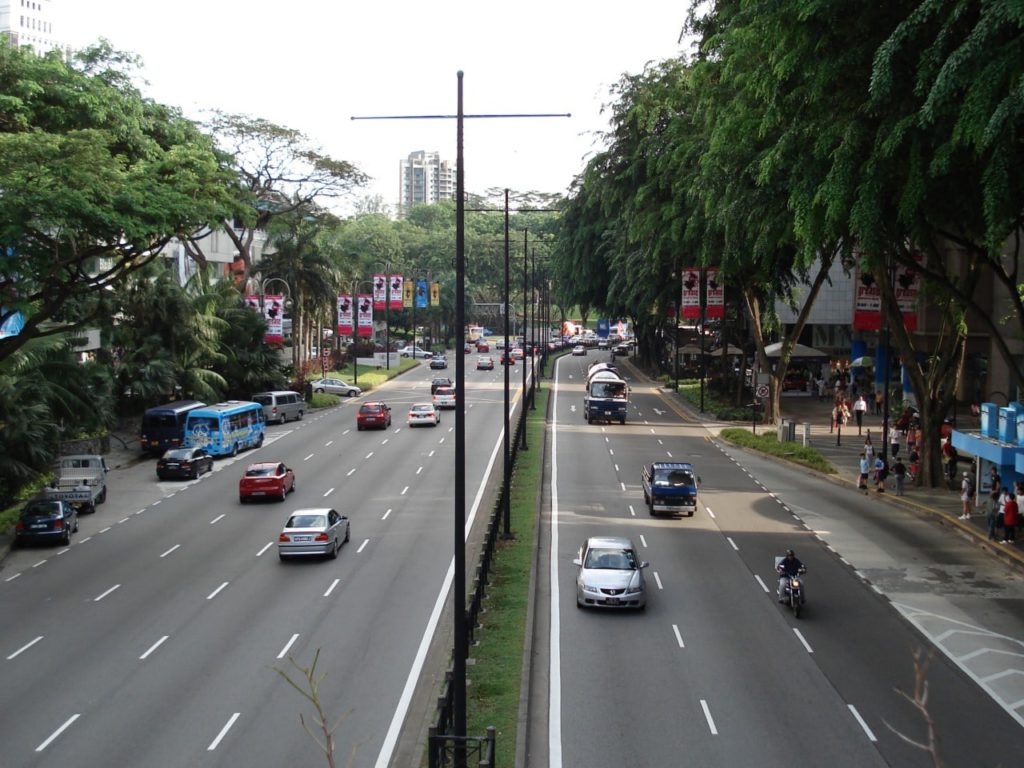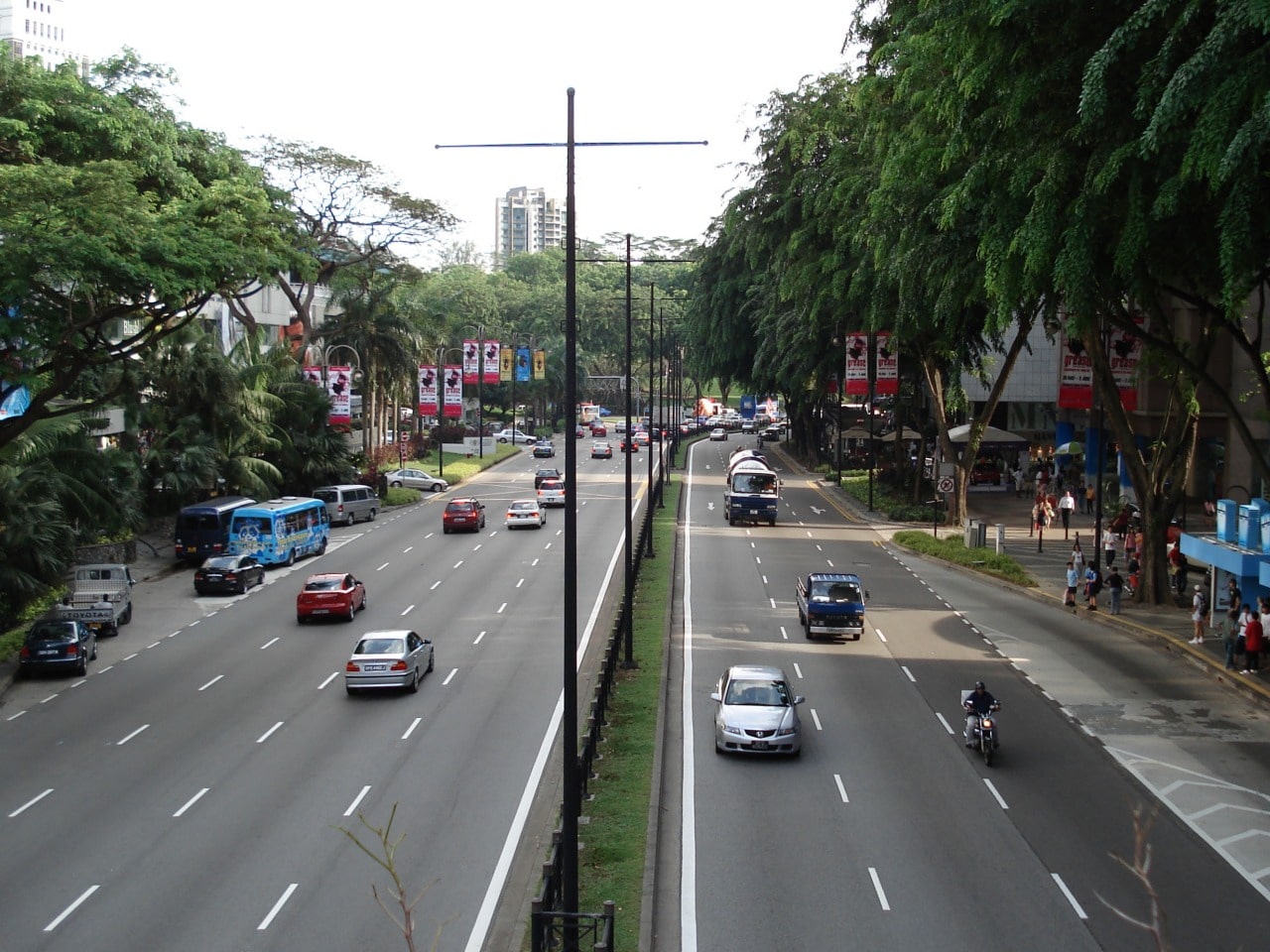 Scotts Road is a 1.2-kilometre road in Singapore's Central Area. It begins at its junction with Orchard Road and ends at its junction with Newton Circus.
Where to Find Coworking Spaces, Private Offices or Serviced Offices at Scotts Road, Singapore
Very close to Orchard Road, Singapore's shopping capital, Scotts Road is a premium location for many professional individuals and business owners who are looking to set up an office.
osDORO has flexible office spaces in Shaw Centre in 1 Scotts Road which can accommodate 1 to 3 persons. osDORO also has offices in 15 Scotts Road Building which can accommodate 1 to 9 persons. Shaw Centre is only 3 minutes away from Orchard (NS22) station and 3 minutes from Scotts Square shopping centre. It also has its own retail podium alongside its office tower. Meanwhile, 15 Scotts Road Building is just 5 minutes away from Orchard (NS22) station and 4 minutes from Far East Plaza shopping centre.
Both these office spaces come fully furnished and with flexible rental terms. To help you choose the best office, osDoro's local team is well-familiar with the amenities in the area and could even give you an office tour of the location. If you need help with finding the right office space and rental terms, our seasoned and trained commercial property experts can help you with shortlisting and negotiations to make sure you have the best deal on your ideal office space.
Let us know your requirements. Find a private office, serviced office, or a co-working space anywhere in Singapore with our help.
Scotts Road got its name from Captain William G. Scott, Harbour Master and Post Master of Singapore in 1836. Captain Scott owned property and plantations on and around Scotts Road and the street was named after Captain Scott since that area was home to the largest community of Scottish expatriates living in Singapore prior to its independence in 1965.
Scotts Road was originally a plantation land which was developed into a private residential area after the 1840s. Many humble sized houses and bungalows in the old peranakan architecture lined the street until 1984, when grand villas in their early 20th century architecture replaced them.
What to See at Scotts Road
Goodwood Park Hotel
Goodwood Park Hotel is one of Singapore's heritage hotels. It is certified as a SG Clean establishment by the Government and is easily spotted with its uniquely designed building circa 1900. This 5-star hotel has been greatly patronized by tourists especially after the restoration of its Grand Tower, which was gazetted as a national monument in 1989. 
Singapore Marriott Hotel
Formerly Dynasty Hotel, Singapore Marriott Tang Plaza Hotel is a perfect family staycation, getaway, or events venue. They have the SG Clean Quality Mark by local authorities and their guestrooms offer unsurpassed comfort with their carefully-chosen amenities. They also have a new Executive Lounge, the M Club, along with an outdoor pool, a 24-hour fitness centre, and a luxury Serena Spa. They also boast a whopping 18,000 square-feet of events space for events and weddings. They also pride themselves for their gourmet food offerings, featuring various dishes from Cantonese and Western cuisines.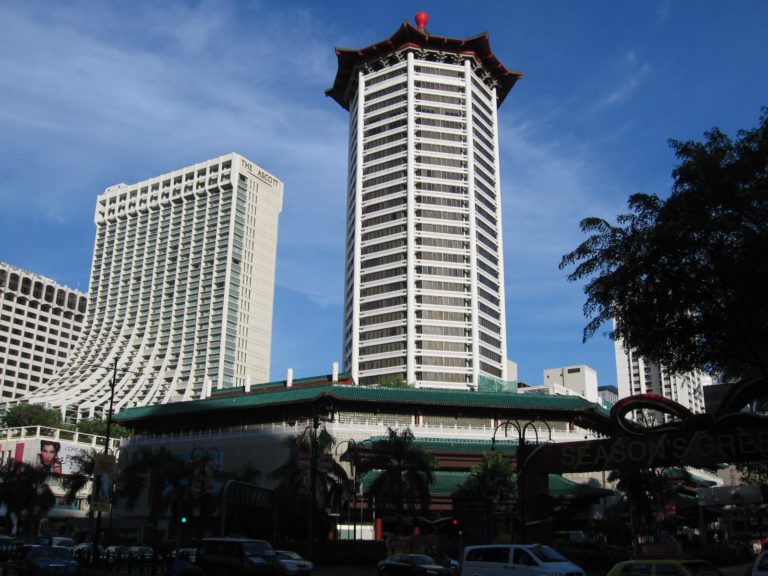 Tangs
Tangs is the first mall built on Orchard Road and is one of the most iconic retail malls in Singapore today. It carries some of Singapore's most distinctive and beloved Asian and International brands and it has a distinctive Chinese inspired architecture which is modeled after the Palaces of the Forbidden City. 
Far East Plaza
Far East Plaza is the place where the young and fashionable spend their money. The mall has Korean and Japanese shops catering to a niche market; the mall also has a number of tattoo parlors and barber shops. Apart from its retail space, Far East Plaza also has a residential complex, with apartments of various sizes available at affordable prices.
Where to Eat in Scotts Road
Mezza9 –

This restaurant's name is inspired by the nine thrilling and authentic experiences it offers, namely, grill and rotisserie, sushi and sashimi, Thai grill and kitchen, sustainable seafood, traditional Chinese, patisserie, gourmet boutique. Aside from these, the restaurant also has a martini bar, as well as a party room for events. With its open kitchens, guests have the opportunity to interact with the restaurant's chefs and see how their foods are carefully crafted. Some of their most famous dishes are their

Crab Cakes, Spicy & Sour Tiger Prawn Soup, Sushi Shiruba, Porterhouse, and Flower Pot.

The Song Of India –

This one Michelin-starred restaurant is known for its elegant and modern Indian cuisine. Some of the crowd favourite items on their menu include chicken biryani, butter chicken, and Goan fish curry. There are also amazing vegetarian options for non-meat eaters such as lentils dal, paneer (cottage cheese) tandoori, and vegetable curry. According to diners, their appam and naans are excellent and the restaurant also has a varied dessert spread to choose from.

Oasis Poolside Restaurant –

Oasis Poolside Restaurant is an idyllic poolside barbecue which allows you to enjoy the scent of steaks in the air as chefs prepare barbecue delights for you on the spot. You also get to enjoy the amazing view while sipping on a refreshing drink. Many guests come to enjoy the signature barbeque at this restaurant every Friday and Saturday where a wide variety of food offerings are served, from refreshing salads to eat-all-you-can grilled meat and seafoods, and not to mention the free-flowing soft drinks, margaritas, beers and wines.

Buona Terra –

Buona Terra is an Italian restaurant serving a tantalising collection of dishes that present new tastes combining traditional ingredients of fresh meat, seafood, vegetables, and garden herbs with creative and modern culinary techniques. The restaurant only uses fresh and top quality imported ingredients to bring out the right balance of flavours and aptly represent the signature touch of head chef, Denis Lucchi. Some of their finest dishes include the 9 Years aged Acquerello Risotto served with Sicilian Red Prawns, Homemade Tagliatelle with abundant Fresh Porcini Mushrooms, and Marinated Ocean trout with torched orange and ricotta cheese.