Flexible Office Spaces along McCallum Street, Singapore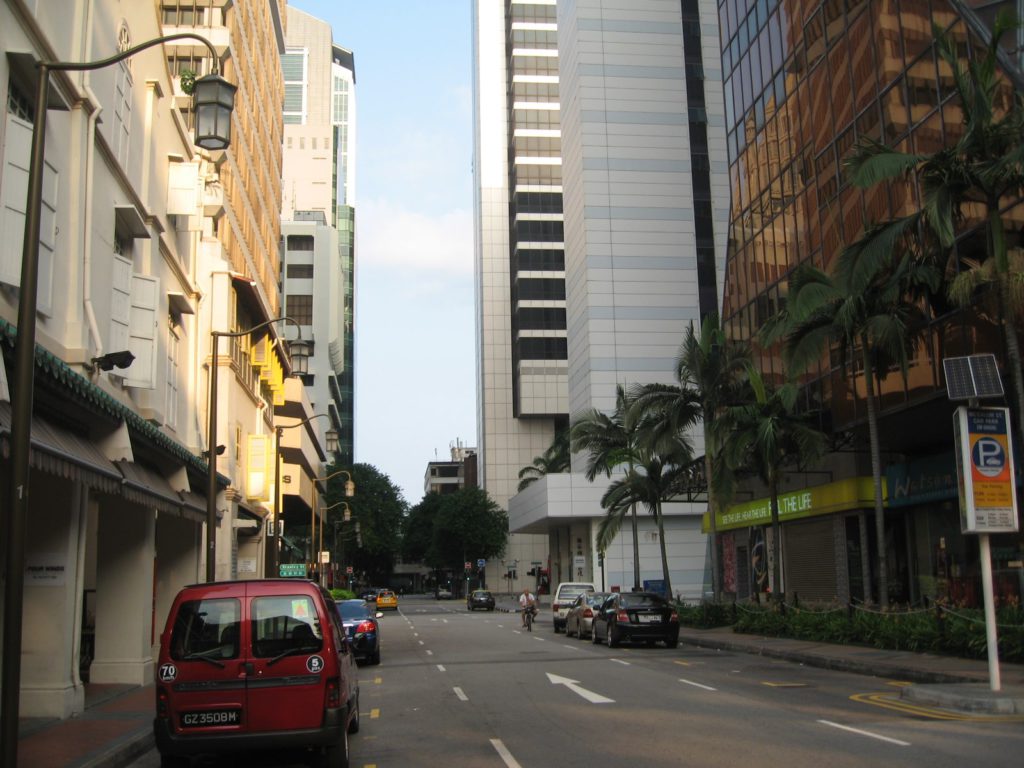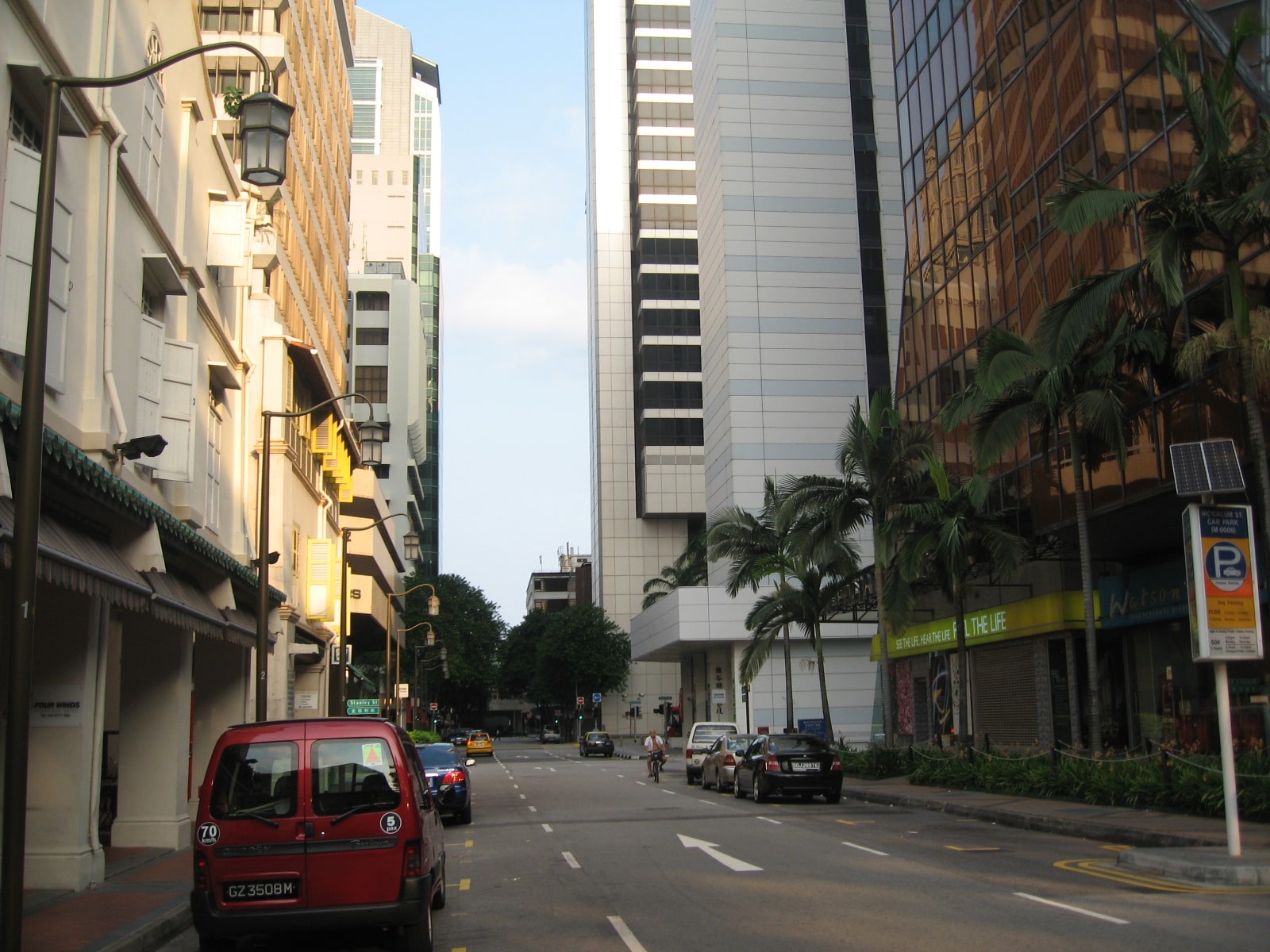 McCallum Street is a 300-metre one-way street located in Singapore's Chinatown and Singapore's financial district. McCallum street starts from Shenton Way and stretches till its junction with Telok Ayer Street. After which, it becomes Amoy Street.
Where to Find Coworking Spaces, Private Offices or Serviced Offices at McCallum Street, Singapore
If you're looking for an office space in Singapore's CBD, check out osDORO's flexible office spaces at Tokio Marine Centre. Located in 20 McCallum Street, Tokyo Marine Centre has osDoro's private offices which can accommodate 1 to 13 persons! The office building is only 3 minutes away from Tanjong Pagar (EW15) station and 5 minutes from Guoco Tower shopping centre. If you need more help finding the right office to suit your needs, we have a local team from within the Singapore area who are familiar with all the closest amenities and can personally give you an office tour of the location. You can also have our seasoned and trained commercial property experts help you shortlist and negotiate the best office and rental conditions for the office space of your choice.
Find a private office, serviced office, or a co-working space anywhere in Singapore. Let us know your requirements and we'll find the best deal for you. Check out our properties and book a private office tour today.
More about McCallum Street
The name of McCallum Street was taken from Henry Edward McCallum, a key engineer in 1890s colonial Singapore who oversaw the construction of several landmarks in Singapore today, including the Singapore Volunteer Corps, the forts at Keppel Harbour, Sentosa, and Telok Ayer. 
In 1895, McCallum Street was one of the new streets declared for public use when the area between Raffles Quay and Robinson was levelled. Before the Telok Ayer reclamation in the early 1880s, McCallum Street intersected with Raffles Quay and reached the sea. Properties in McCallum Street have always been valued highly. In the early 1900s, the government auctioned off several building lots along McCallum
Things to See in and around McCallum Street
SGX Centre
Just 1 minute away from McCallum Street, SGX Centre is a twin tower high-rise complex consisting of two 187-metre tall skyscrapers. The two towers are named SGX Centre One and Centre Two. Together, they border the existing business district while serving as a gateway to the new downtown at Marina South.
Masjid Al-abrar
Also 1 minute away from McCallum Street, Masjid Al-Abrar is a mosque in Singapore's Chinatown. It is one of Singapore's oldest mosques and goes by alternative names, Kuchu Palli and Masjid Chulia. In 1974, the mosque was gazetted as a national monument.
OUE DOWNTOWN 2
The newer of 2 tower pairs formerly known as DBS Building Towers, OUE Downtown 2 has 36 storeys and stands 150 metres tall. The building finished construction in 1994, a good 18 years after the first tower was built.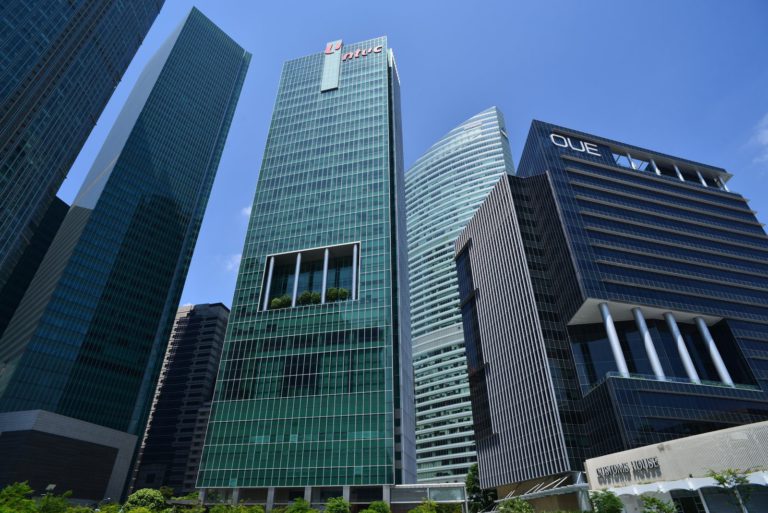 Tokio Marine Centre
This 21-storey office building has a unique environmental design. It incorporates energy-efficient, water-saving, and carbon monoxide-free parking features which led to a BCA Green Mark Award in 2007 and a Merit Aware from the Building Construction Authority in 2011.
Oxley Tower
Standing prominently at the cross junction of Robinson Road and McCallum Street, Oxley Tower is a freehold strata development with a 3-storey retail podium and a 29-storey office tower. At dusk, the building lights up, making for a lively sight that draws attention to its shops, restaurants, and offices.
Bangkok Bank Building
Bangkok Bank Building is a 17-storey building completed in 1978 and refurbished in the late 1990s. Today, Bangkok Bank Building is a prime office building renting out mid-sized offices in Singapore's CBD. 
GB Building
GB Building is a 28-storey commercial skyscraper primarily used for office rental and sale. The building was completed in 1982 with a column-free design and a 3-storey gap above its podium.
Huggs Coffee –

Dedicated to serving the best Italian coffee in Singapore, this coffee shop sources the best Columbian and Brazilian coffee beans available. They also serve sandwiches in a wide array of bread choices such as premium whites, wholemeal, Italian Foccacias, Panini, Ciabatta to French Baguettes. This coffee shop also offers exclusive English Teas from the 1872 Clipper Tea Company served with delectable scones, croissants and popular cakes.

Taiker Song –

A Taiwanese family restaurant offering some of the best and authentic Taiwanese food in Singapore, Taike Song is well known fo their Deep-fried Marinated Chicken, Slow Braised Pork and Omelette Rice with Minced Chicken, and Tomato sauce and Sautéed prawns.

Awfully Chocolate –

This dessert parlor offers a wide range of cakes and desserts perfect for individual and group dining! Two of their best-selling cakes are the Chocolate Banana Cake to Chocolate Espresso Cake while their other must try desserts are their Chocolate Velvet Marquise, Chocolate Mille Crepe, White Chocolate Butterscotch Block, and SuperStacked Chocolate Slab.

Telok Ayer Arts Club –

This arts club cum restaurant is a multi-use venue offering a variety of delicious food and drinks that can be enjoyed with art and music. The establishment uses only the freshest and most delicious ingredients to serve delectable menu items. Some of their most frequently ordered items include their Smashed Fingerling Potatoes, Fried Carrot Chips, Baked Chocolate Pudding, Salted Jaggery, French Vanilla Ice Cream, Bloody Maria, and Bir Pletok.

Pasha Bistro Bar –

A Mediterranean restaurant which brings authentic Sicilian food to Singapore. The restaurant serves the finest Mediterranean Salads, Gourmet Sandwiches, and Pizza Slices in the city!

6oz Espresso Bar –

A sleek and modern café, 6oz Espresso Bar is inspired by the fine cappuccino served in traditional European artisan coffee houses. The café prides itself for their consistent quality and fine coffee made from only 100% Arabica beans. They also serve fresh pastries and bakes to go with their fine coffee.