Flexible Office Spaces along Bras Basah Road, Singapore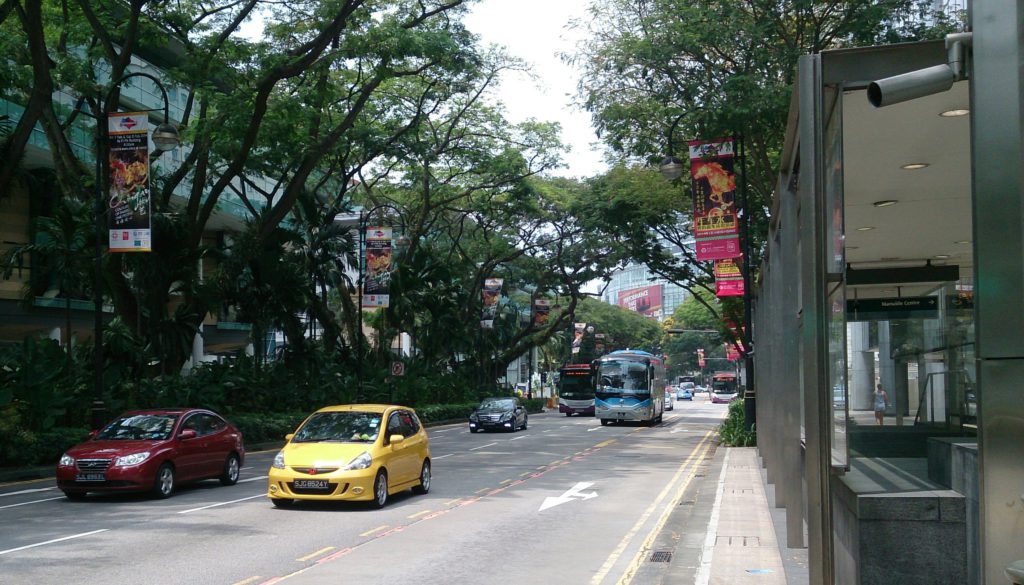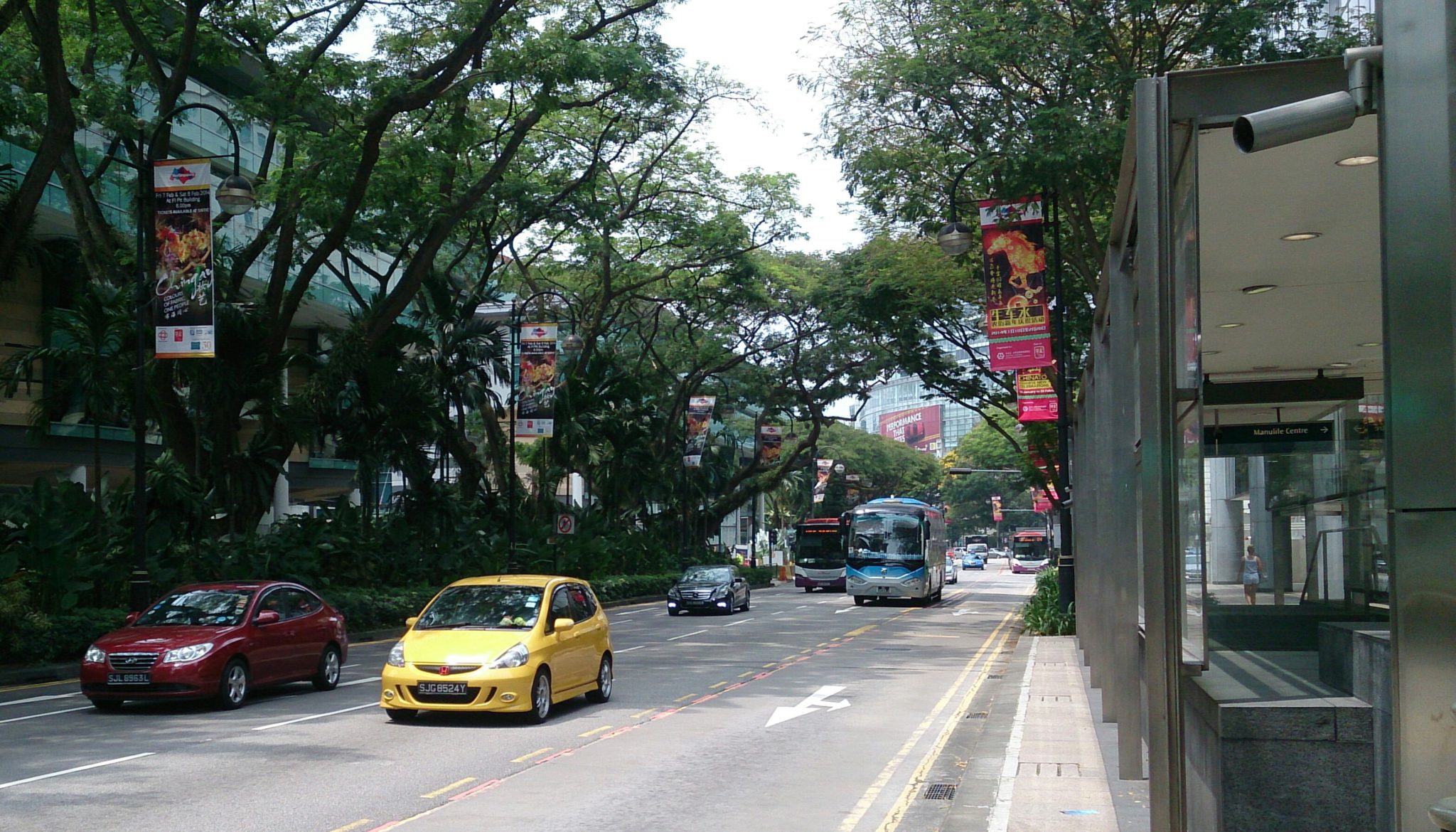 Bras Basah Road is a one-way road in Museum and Downtown Core planning districts of Singapore. Bras Basah road spans approximately 1 kilometre in length, starting at its junction with Handy Road and reaching all the way to its junction with Nicoll Highway, after which it becomes Raffles Boulevard. 
The name "Bras Basah" or "beras basah" means wet rice in Malay. The road received its name because it now stands on reclaimed land where the Fresh Water Stream or Bras Basah River used to be; this river served as transportation for rice carrying boats and rice would often be lining the riverbanks to dry when they get wet during high tides. Today, the river is almost fully filled up and have assumed the name "Stamford Canal".
Where to Find Serviced Offices, Coworking Spaces, and Private Offices along Bras Basah Road
If you're looking for flexible office spaces in Singapore's CBD, check out osDoro's private offices in 51 Bras Basah Road Office Building. Our flexible office spaces are perfect for teams of 3 to 20; they come fully furnished and with flexible rental terms as well. The building is also located within the Suntec region which makes it conveniently accessible to convention centres, shopping malls, and other office buildings. It's also a minute away from Bras Basah (CC2) Station and is 4 minutes away from Sunshine Plaza shopping centre. 
To help you find the best office space, our local team can point you towards the amenities in the area and give you an office tour of the location. We can also help you negotiate the best deal for your desired office and rental!
Rent or lease a private office, serviced office, or book a coworking space on osDORO. Check our properties and book a private office tour today!
More about Bras Basah Road
In the original Stamford Plan, an 1822 urban planning map of Singapore created by Lieutenant Philip Jackson according to the orders of Sir Stamford Raffles, the Bras Basah Road today was two separate roads, Church Street and Selegy Street. This arrangement was not followed and in the 1825 map, the road was referred to as College Street due to the Raffles institution built alongside it. This name was changed to "Cross Road" in 1826. This named was used well until the late 19th century, when it became Bras Basah Road.
Former Saint Joseph's institution, this historic building was originally a school that opened in 1867; it was managed by French priests, brothers, sisters, and missionaries, who came to Singapore and founded the Catholic Boys' School. This building was eventually restored and opened as Singapore's first art museum in 1996. It was the first museum with international-standard museum facilities and programmes in Southeast Asia and was known for housing one of the world's most important collections by local, Southeast and East Asian artists. Today, it showcases collaborations between local and international art museums to co-curate modern art exhibitions. 
A historic building in the heart of Singapore's City Hall. CHIJMES was established in 1854 as a premier all-girls school, the Convent of the Holy Infant Jesus (CHIJ). After the school relocated in 1983, what remained of the complex was restored. In 1990, it was gazetted as a national monument, and in 1996, it opened to the public as CHIJMES, pronounced "chimes".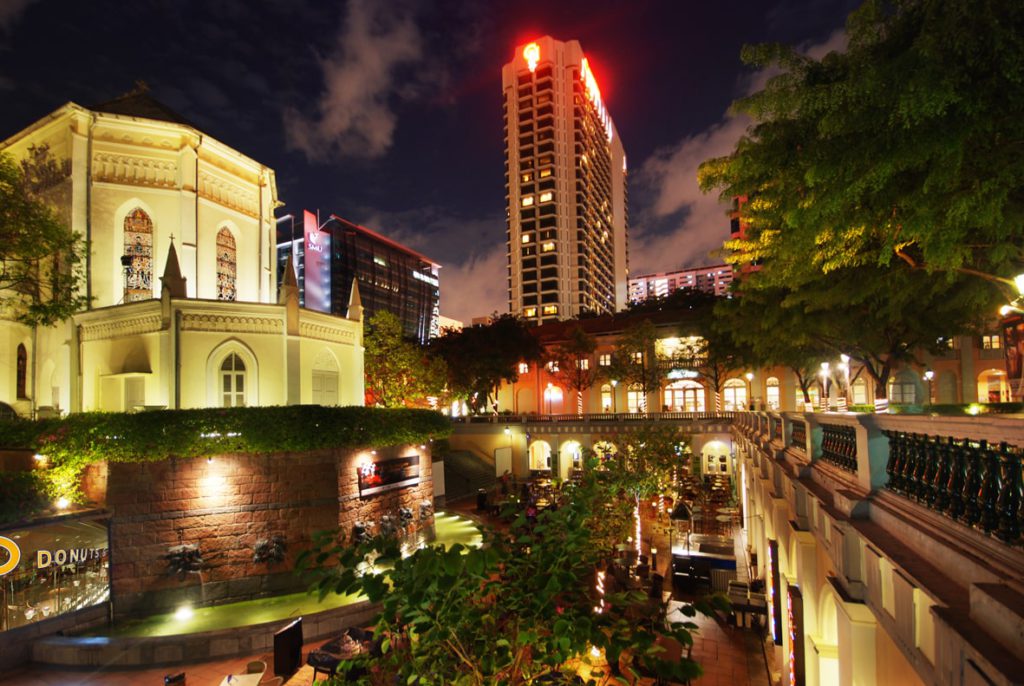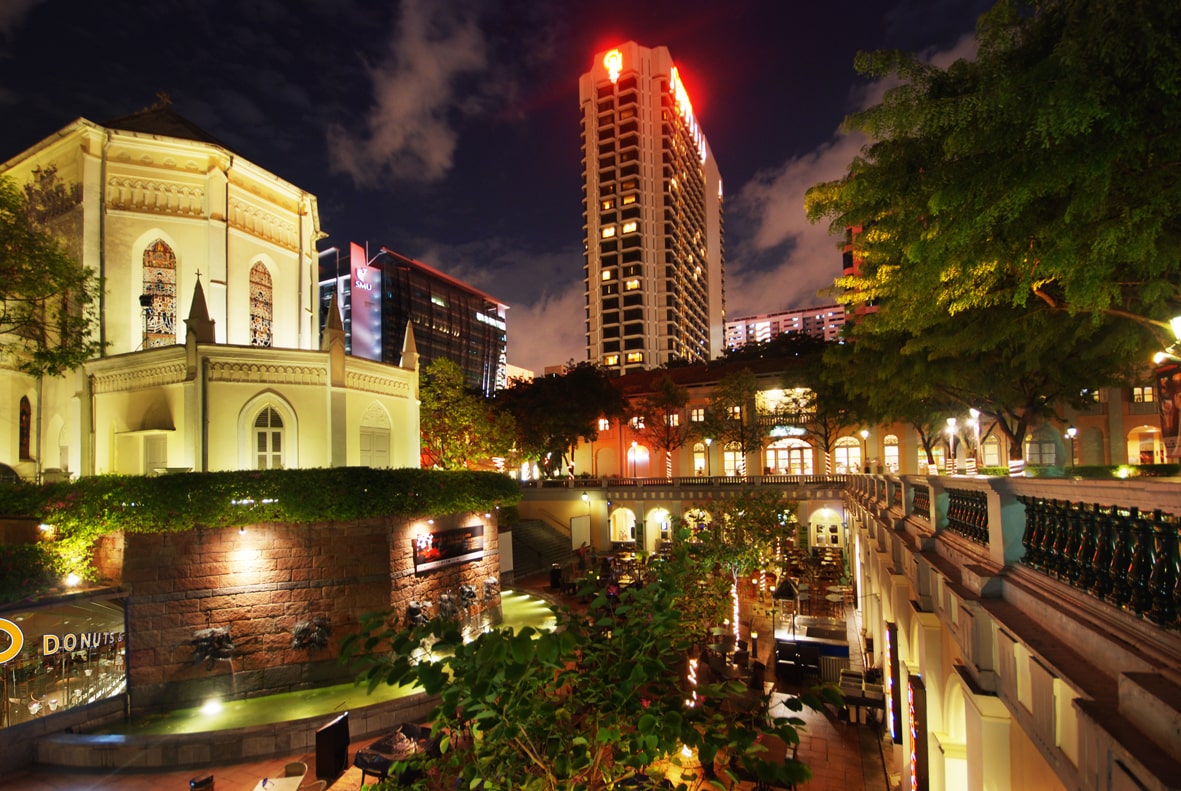 Cathedral of the Good Shepherd
Singapore's oldest Roman Catholic Church, this cathedral was constructed in 1832 and houses the relics of Saint Laurent-Marie-Joseph Imbert, from whom the Cathedral derived its name. Saint Laurent-Marie-Joseph Imbert was a French missionary bishop who died alongside fellow martyrs, Saint Pierre-Philibert Maubant and Saint Jacques-Honoré Chastan, during the time of Christian Persecution in Korea. The three martyrs died in 1839 and Bishop Jean-Baptiste Boucho suggested the cathedral in Singapore be named after Saint Imbert. 
A war memorial and heritage landmark built in 1963, Singapore's Civilian War Memorial was built in remembrance of the thousands of civilian Chinese killed in the Sook Ching massacre during the Japanese occupation of Singapore during World War II. An estimated 25,000 to 50,000 Chinese men between the ages of 18 to 50 were asked to report to the Japanese police and were killed. 
A retail complex that captures Singaporean heritage with its architecture, Bras Basah Complex is known for housing some of Singapore's most specialised stores, offering a wide array of books, art, music, and literature.
Gyu-Kaku Japanese BBQ Restaurant –

A Japanese Bbq restaurant in Chijmes, Gyu-Kaku is most famous for its beautifully-marbled Kagoshima Wagyu beef; their other offerings include kurobuta (black pig) pork, seafood dishes, Korean-influenced specialties such as Ishiyaki Bibimbap and Seafood Chige Soup. Guests also have an option to avail set meals for a chance to sample more dishes on offer. 

Straits Café –

A restaurant in the lobby of the Rendezvous Hotel, Straits Café is a Halal-certified buffet restaurant with food from various cuisines (Penang, Melaka, Ipoh, Kuala Lumpur, and Singapore). They're widely known for their Seafood Sambal Live Station where chefs cook up fresh seafood on the spot. They also have other famous dishes such as their KL Prawn Noodles, Klang Chic Kut Teh, Ipoh Chicken Rice.

Prego –

An authentic Italian restaurant in Fairmont famous for serving their Gamberi "Rosso di Mazara", Fegato Grasso, and Tonnarelli al Nero, Prego gives you a taste of Italy in Singapore. Upon entering the premises, one will be greeted by the delicious smell of pizza baking in the wood-fired ovens and can have the luxury of savouring handcrafted Italian pasta made fresh daily.