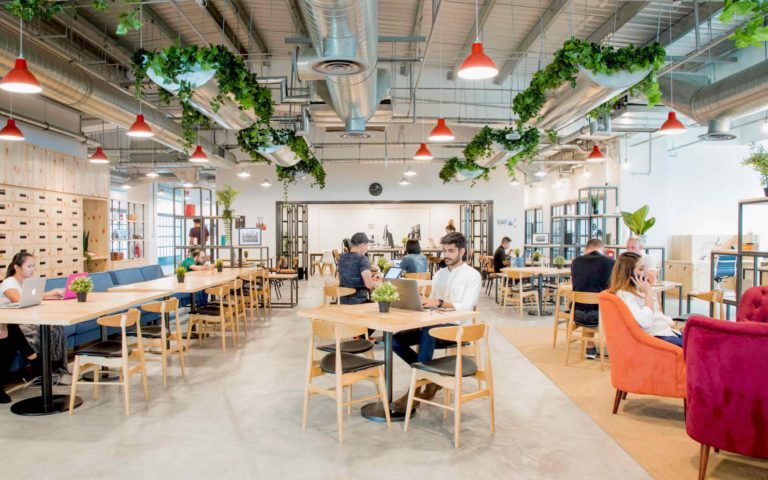 In Singapore, there isn't a shortage of options for flexible office spaces. There are currently over 180 flexible office spaces in Singapore, including coworking spaces, serviced offices, and fitted office space solutions. A hot desk (office hours access on weekdays) costs between $168 and $750 per month. A dedicated desk (with 24/7 access) costs between $450 and $950 per month.
The work environment as we know it is undergoing fundamental changes. The traditional notion of a workplace is transforming at an unprecedented rate as a result of the ongoing pandemic, fueling the demand for flexible real estate strategies, which are proving to be a viable solution for the workforce of the future.
Popular Locations for Hot Desks
Top Hot Desks in Singapore
To find Hot Desks in Singapore, you can view our map or check our office locations here. Talk to our team on Whatsapp to help you find the perfect space based on your needs.
Check out our pricing list below for hot desks you can book today in Singapore.
Top Hot Desks in Singapore
Hot Desks - Central Business District (CBD)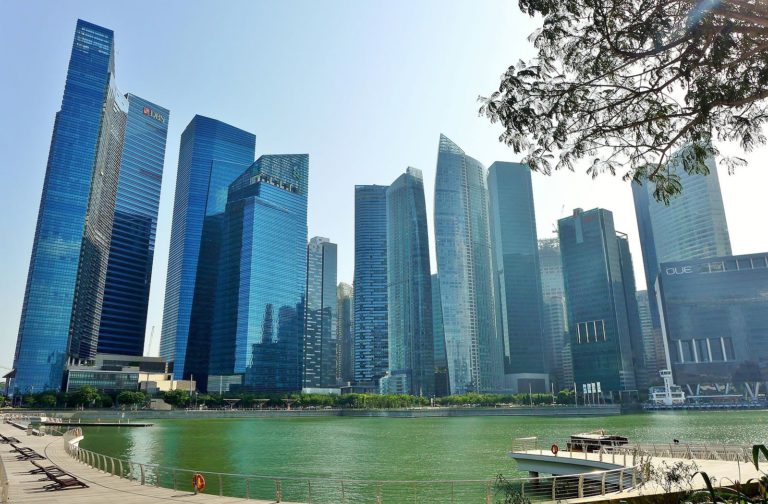 1. JustCo – Collyer Quay
JustCo's innovation in combining coworking space with community. Amenities are integrated into their coworking space due to its strategic location on level one. While benefiting from direct street frontage, this combination contributes to the creation of a one-of-a-kind coworking space that attracts the community.
This centre also prioritises the well-being of its members by providing amenities such as a meditation corner, snooze lounge, and games corner. With 16 coworking centres in Singapore, JustCo is one of Asia's largest coworking networks.
2. The Great Room – One George Street
The Great Room creates beautiful and highly functional spaces that are conducive to ideas and innovation. They are known for their hospitality-inspired design and drawing inspiration from the best hotel lobbies. The flattering lighting, decor, rich color palette, and furnishings give you the impression that you are in a special place and that you are someone special.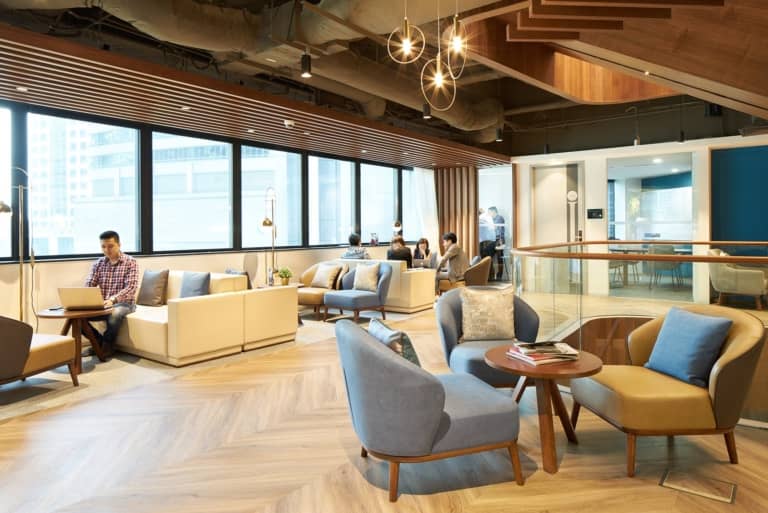 3. Distrii
This coworking space incorporates smart technology into its comprehensive office solutions. They have created their own smart technology as well as their own in-house app so that members can enjoy the benefits of modern technology. They also have an event space that can accommodate up to 200 people. Mellower Coffee is available to members on level 6 of the coworking space. In addition, there is plenty of telephone booth space in the centre.
4. The Work Project – Asia Square
A vertical garden landscape designed by renowned botanist Partrick Blanc greets you at the Work Project Asia Square. This service provider has integrated their hospitality experiences for luxury hotels into the coworking office space. With top-of-the-line Herman Miller furniture and ample meeting rooms outfitted with state-of-the-art acoustic privacy by Alpha Acoustics. They have five locations in Singapore, including Great World City, Bugis, and the CBD.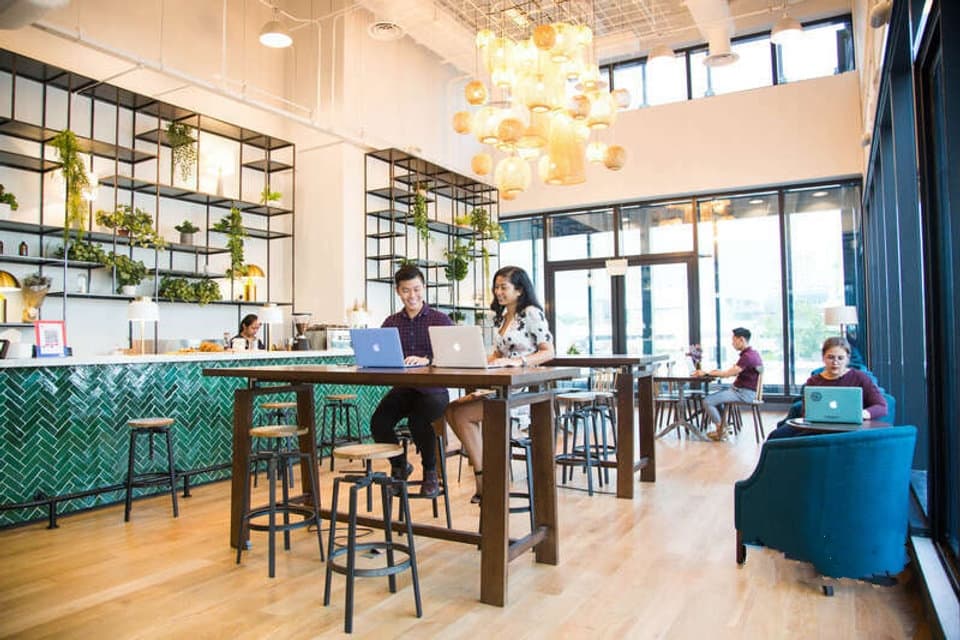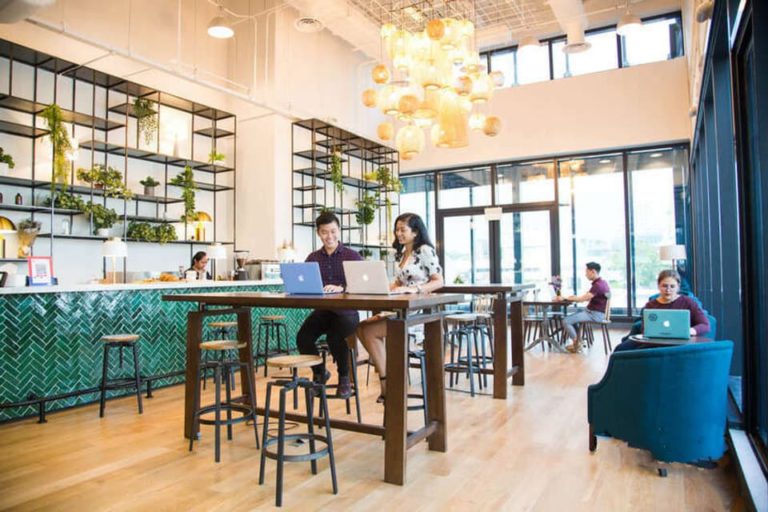 1. The Hive – Carpenter Street
A 6-story building with an incredible rooftop coffee bar overlooking Marina Bay. The coworking space is about a two-minute walk from Clarke Quay MRT station and is surrounded by many eateries. They are also one of the few centres in Singapore that has air conditioning available 24 hours a day, seven days a week, even on weekends.
2. WorkCentral
Workcentral is a thriving, supportive coworking community on Orchard Road. A close-knit community of freelance consultants to growing SMEs in a variety of industries. They collaborate with members to provide networking opportunities and business services that are relevant to their requirements. Aside from the standard coworking space, they also have more intimate social space for informal meetings, such as the reading room and the annex, a flexible event space for various activities.
3. The Cocoon Space
A vibrant creative space for design professionals and creatives who want to push the boundaries of collaboration and innovation. They can be found on Design Orchard's level 2 and rooftop. If you are interested in the creative and fashion scene, this is a good place to start your business. They also create programs to educate and equip designers to turn their ideas into profitable businesses.
4. CoQoons
Do you want an office with a view of the sea? CoQoon provides intriguing options against the stunning backdrop of Mt Faber and Sentosa. They highlight an ecosystem of transformative ideas, people, and spaces that give rise to an infinite number of eureka moments of discovery. Perks include a free cable car ride to Mt Faber during lunch hours to enjoy the food and scenery.
Wrapping Up
Making impactful decisions for your professional pursuits is critical as we embrace the future of work, whether you are a new entrepreneur building your empire or a seasoned business owner. Talk to the osDORO team to help you search and book the perfect hot desk anywhere in Singapore.
We'll help you find the right workspace for your business.